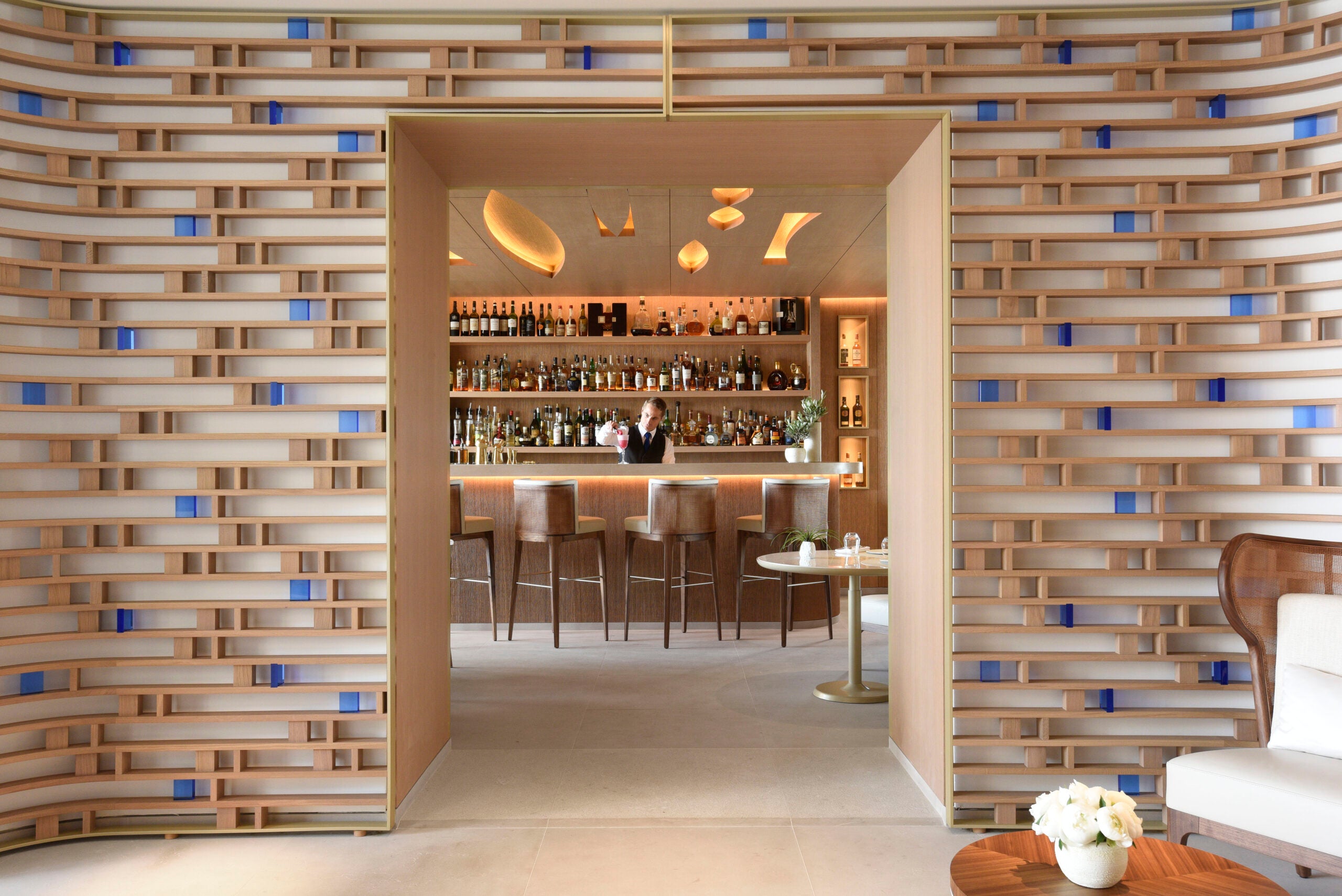 Cheval Blanc Saint-Tropez will add to the Cote d'Azur's luxury hotel landscape this week following an extensive multi-million dollar transformation.
The new hotel opens on May 16 and will become the fourth Cheval Blanc Maison alongside Courchevel (France), Randheli (Maldives), and Saint-Barth (Caribbean).
The property was deliberately downsized to just 30 rooms and suites to allow for grander rooms and a greater level of personalized service.
This exclusivity means every guest can enjoy the services of a personal butler while ambassadeurs will be on hand to tailor unforgettable experiences to the select clientele.
The suites offer stunning views over the Meditteranean Sea, the village or the nearby pine grove, but most rooms come with either a terrace or a balcony. The property also benefits from direct access to a private beach and is just a short walk from the iconic bell tower.
When the project was launched, a large emphasis was placed on making sure the hotel celebrated the history and culture of Saint-Tropez.
To achieve that, they commissioned local architect Francois Vieillecroze who ensured the spirit of the building's original structure was maintained throughout. For the interior, the renowned Jean-Michel Wilmotte designer aimed to keep the whole property in-keeping with traditional Saint-Tropez styling.
One of the few things to have remained the same is the stunning La Vague d'Or restaurant. Arnaud Donckele, the owner of three Michelin stars, will take up residence at La Vague d'Or. As with every aspect of the hotel, this restaurant will work with the very best ingredients from Provence.
Its traditional French menu is delivered with the use of locally sourced meats and vegetables, seafood caught just offshore, wild herbs, and hard-won knowledge of local traditions and recipes.
The Spa at Cheval Blanc has four treatment rooms as well as an "Orchad Room" for couples. It is also the first spa in Saint-Tropez to offer exclusive treatments by Guerlain and also has its own perfume created by Thierry Wasser.