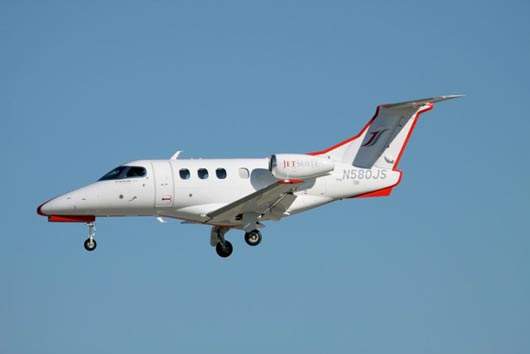 Irvine, California- Reported by Elite Traveler, the private jet lifestyle magazine
Jetsetters can now have their cake and eat it too with JetSuite's new expansions. The company recently announced their new service in the Northeast, a hotspot for many travelers, and revolutionary booking method, which offers guaranteed price quotes online. The expansions are part of JetSuite's vision to enable private air travel to more people through affordable, no obligation programs.
JetSuite, the world's most experienced Phenom operator, offers service to hundreds of airports throughout Northeast's major metro areas, including New York, Washington D.C., Boston, and Toronto. The national expansion aims to attract private jet customers throughout the Northeast, adding services to popular destinations such as Teterboro, Martha's Vineyard, Bedford and Westchester County. The company exclusively flies a fleet of brand-new Embraer Phenom 100s, ensuring you will arrive to your next destination in style.
"Our mission is to make private air travel accessible to more people than ever before," explains JetSuite CEO Alex Wilcox. "Expanding our services to the Northeast brings us to the biggest market in the world.
The company also announced a revolutionary booking method on their redesigned website. JetSuite is the first private aviation company in history to quote and guarantee prices online, offering some of the most competitive fares in the industry. Consumers are offered three levels of membership at low, hourly rates to which airport fees are added. The redesigned website allows consumers to easily compare various fees to determine the best airport for their trip, coinciding with the company's affordable private jet mission. JetSuite also continues to offer their popular SuiteDeals on their Facebook page. The promotion allows consumers to select a destination and flight for the following day offered at prices as low as $499 to the first fan that comments with a qualified booking request.