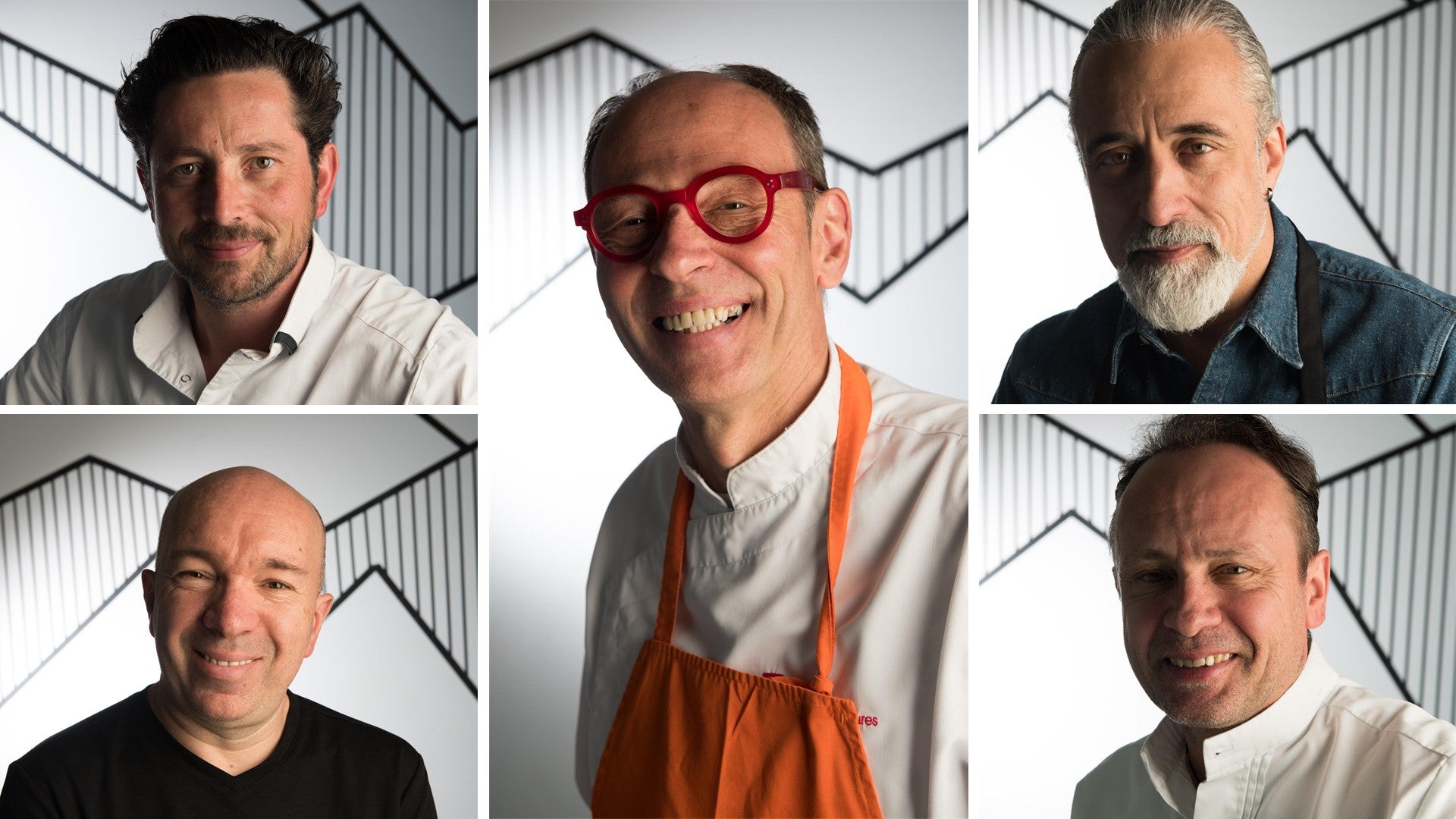 Kempinski Hotel Grand Arena Bansko is set to put Bulgaria on the culinary map by bringing some of the world's best chefs to its Come Prima Restaurant on 20 and 21 March 2020.
Five legendary chefs with a total of nine Michelin stars will show their passion and put on an incredible cooking show in the open kitchen of the Mediterranean restaurant in the Bulgarian mountains.
The fantastic five includes French master chefs Jacques Pourcel, Thierry Drapeau, Joël Césari, Jean-Baptiste Natalie and Spanish chef Sergi Arola.
They will be serving an exquisite six-course menu on both Friday and Saturday nights. Each of the five chefs will prepare one course and one course will be created by all the chefs combined.
The dinners will be paired with top French and Italian wines and champagnes. At lunch, on March 21 the chefs will demonstrate their skills in the VIP Room, located next to the ski slopes.
Pourcel is a chef who likes to get things moving. The famous restaurant of the Pourcel brothers, Le Jardin des Sens, has three Michelin stars. Purveyors of Mediterranean tastes and emotions and creators of concepts, they do not claim any influences and like to share their passion.
Originally from Vendée, Drapeau's cuisine mixes flavours from the regions of France that he has spent time in during his career. Drapeau knows how to seduce with a beautiful, rich and inventive local cuisine served in his two-Michelin-star restaurant and hotel in St-Sulpice-le-Verdon.
Executive chef and owner of the Michelin-starred La Chaumière hotel-restaurant in Dole, Césari's cooking combines traditional produce with a modern style. He cultivates the unconventional and carefully designs each plate. Chef Césari chooses the best products for his customers, not only from Jura but from around the world.
With solid international experience and some impressive references, Natalie became the youngest chef to be awarded a Michelin star for his restaurant Hostellerie La Montagne in Colombey-les-Deux-Églises. His signature style is inspired by wild flavors.
Renowned for the creative cuisine at his restaurant LAB By Sergi Arola in Sintra, Portugal, Arola stands out in the culinary scene thanks to his passion for music. Guitarist in a Spanish rock group, he's also known as a 'rock-star chef'.
In addition to this outstanding event, the hotel will continue its culinary tradition of organizing themed dinners at the Mediterranean restaurant Come Prima, dedicated to different national cuisines. The concept of culinary travel around the world was launched a year and a half ago, and so far the hotel has pleased its guests with the tastes of Tuscany, France, Spain, Switzerland, Sardinia, Russia, Bulgaria, Malta, Provence and Japan. The culinary magic continues with a seafood themed dinner on February 22, followed by a modern Bulgarian night on March 7.