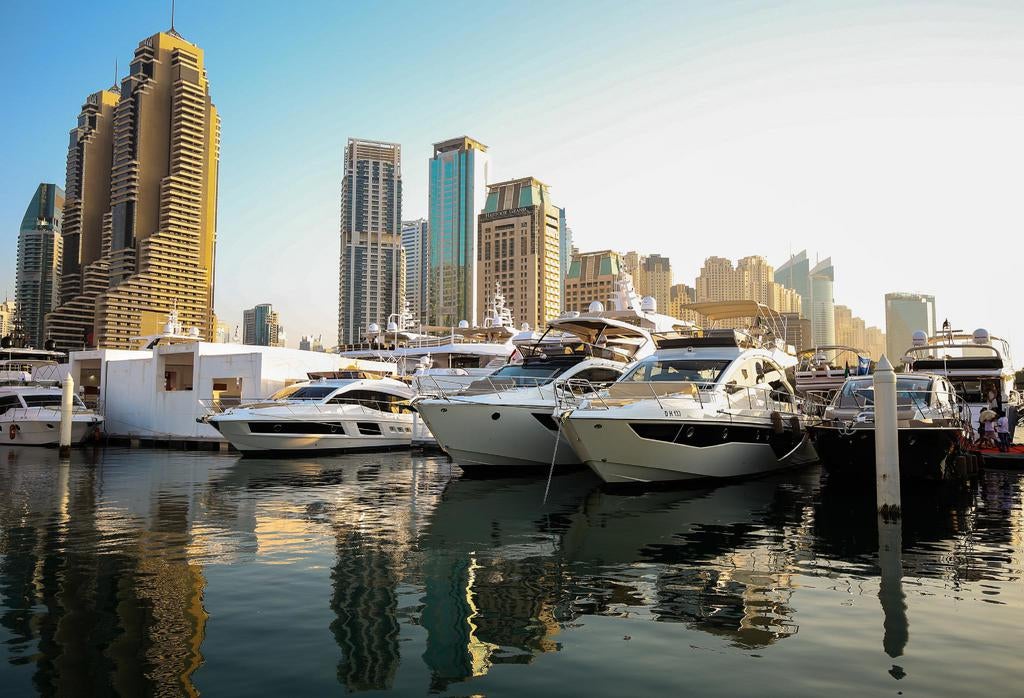 If you want to see the latest offerings from the world's best luxury yacht brands then Dubai Boat Show is the place to be. The Dubai Boat Show is set to take place between February 27th and March 3rd, and will feature top manufacturers including Ferratti, Oceanco and Sunseeker.
Now in its 26th year, the show has established itself one of the world's biggest and most popular marine industry exhibitions in the world. The award-winning show is set to attract 25,000 visitors from over 76 countries. Attendees will be able to browse 350 exhibitors and over 800 brands including the luxury boulevard, which is the new space exclusively dedicated luxury yacht owners. It will feature a selection of high-end brands and designers that aren't on display at the main marina.
Other exclusive activities include a VIP only art show, which will feature sculptures and one-off pieces from esteemed artists and designers including yacht designers Tim Heywood and Igor Lobanov. Project Neptune – Aston Martin's luxury submarine offering – will also be revealed, whilst Sunseeker, one of Britain's largest yacht manufacturers, is set to launch three new top of the range vessels.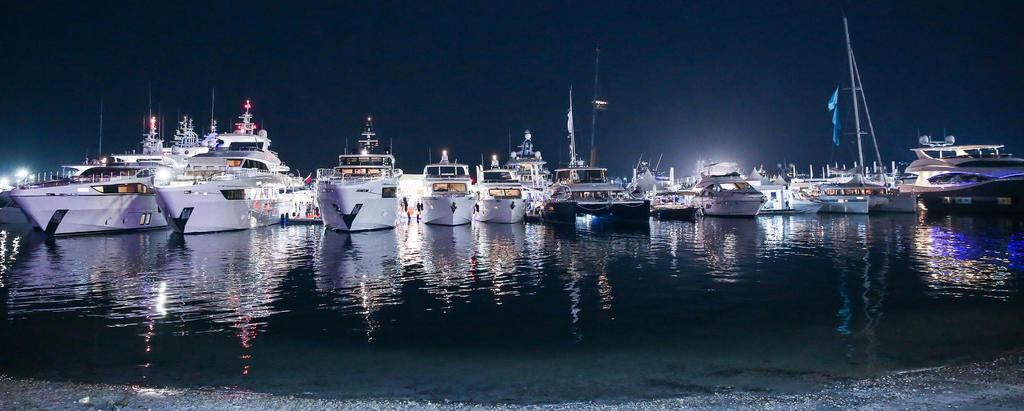 When you've finished viewing the exhibitions there will be an opportunity to party against the impressive background of the Burj Khalifa and the Dubai skyline at the VIP hospitality lounge, which features a private beach and live entertainment.
Show organisers hope the Dubai boat show "will highlight the emirate's status as the world's most exciting and glamorous leisure marine hub. The calibre of superyacht manufacturers that are represented at the show this year will undoubtedly pique interest."
The Dubai boat show takes place on the Dubai Water Canal, Jumeirah, between February 27th and March 3rd from 3.30pm to 9.30pm. Tickets can be purchased here and VIP access can be applied for here.