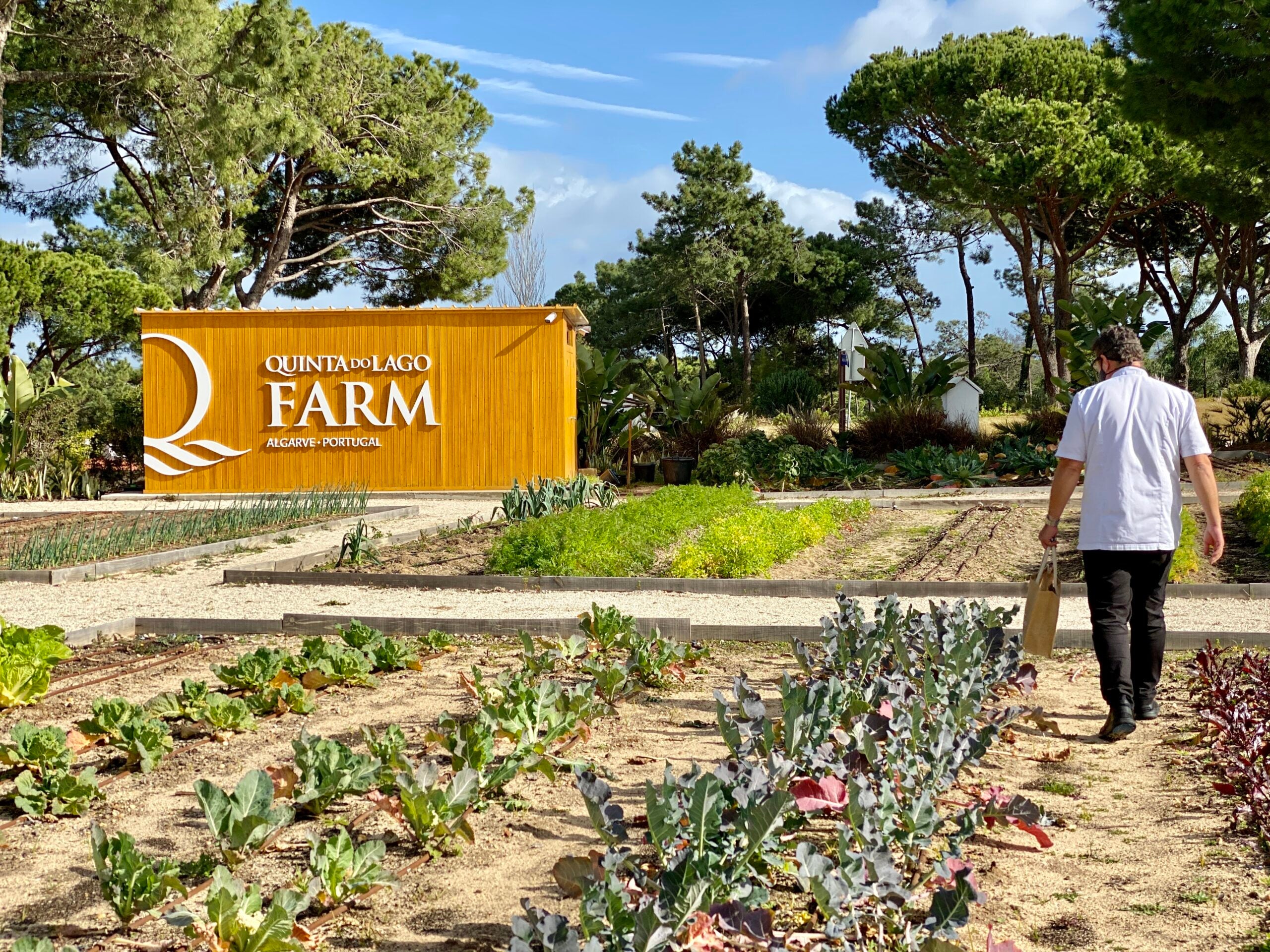 Situated in the heart of the beautiful Ria Formosa Nature Reserve in the Algarve, Portugal, Quinta do Lago resort allows guests and residents the chance to enjoy an active outdoor lifestyle all year – with access to three award-winning golf courses, several cycling trails and the beautiful Mediterranean sea. Recently, the unique Mediterranean resort has launched a new 'Farm to Fork' initiative, starting with the introduction of Quinta Farm.
As part of Quinta do Lago's ongoing sustainability efforts, the Quinta Farm transforms the way the resort's restaurants get their supplies of fresh food. Set across two sites, the farm takes up over 22,000 sq ft of land on the resort, and aims to have daily harvests that will supply Quinta's 12 restaurants – turning its high-quality, organic produce into meals by lunchtime.
[See also: The Best Places to Travel in Portugal]
To achieve this impressive goal, Quinta Farm grows a variety of seasonal produce; last year, for example, it produced 54 varieties of crops, ranging from watermelons to garden herbs. Dedicated to responsible practices, the farm does not use pesticides or synthetic fertilizers. It also limits its environmental footprint by limiting packaging, replanting produce from existing plants, propagating in-house and sourcing seeds from local nurseries.
While restaurants and bars are shut as part of the lockdown, Quinta do Lago has found an innovative way to ensure that the produce growing at Quinta Farm doesn't go to waste. Designed to protect and nurture its residents' health, the resort has launched a new service that delivers its home-grown, immunity-boosting juices to residents' front doors.
"Quinta Farm is an incredible resource. Restaurants in Quinta have long been known for quality and creativity, but the addition of our Farm has elevated this," says Quinta's executive chef, Gareth Billington. "It's a big operation, but it gives us the ability to use a vast range of fresh produce that is cut and delivered to the PURE Cafe in the morning and made into a delicious juice in no time. It's a great way to ensure we are taking good care of our residents too – particularly at such a challenging time."
Made in Quinta's PURE Café, the drinks are pressed using Quinta Farm's produce and delivered to residents who live across the resort. Not only does the service prevent food waste, but it forms part of Quinta do Lago's ongoing commitment to looking after its residents and supporting the local community during the Covid 19 pandemic. Other initiatives Quinta do Lago has led include raising over €500,000 (over $580,000) for local hospitals, and opening up 100 complimentary rooms in its Magnolia Hotel to healthcare workers.