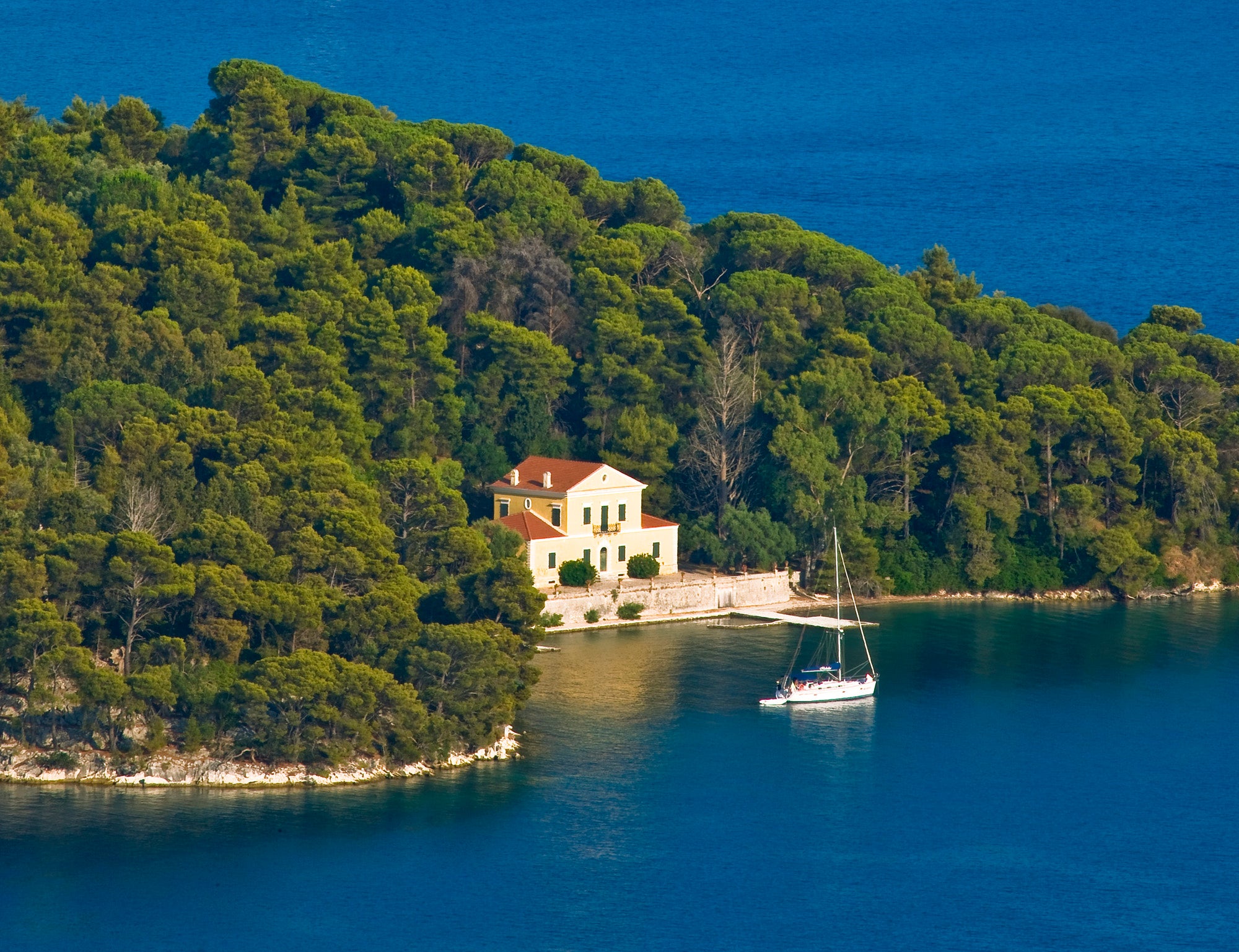 If you're dreaming of sailing off, keep in mind the emerald waters of the Ionian Sea. Here you can sail towards the horizon, feeling the sun, the sea breeze and the ultimate sense of freedom. The famous Ionian Islands of Corfu, Ithaca, Paxoi and Kythira all lie within glimmering turquoise waters, ready to introduce you to their hidden beauties. We take a look at the two routes preferred by seafarers: one starting from Corfu and the other starting from Lefkada.
ROUTE ONE: Spring holidays in Greece
Corfu – Diapontia Islands – Paxoi – Antipaxoi
Untie the lines from Gouvia marina dock and take the northwest path to the Diapontia Islands of Mathraki, Erikoussa and Othoni. Anchor your yacht at Plakes harbor to swim and sunbathe at the white sand beach Portelo, and try the northwest coast seabed to make your scuba diving experience unforgettable. On the perfectly round island of Ereikoussa you can head to Bragini beach, before moving on to Othoni to explore the island's beautiful bays and pristine beaches, dive in the Cave of Calypso and stroll along the vast beach of Bay Fyki.
For a more cosmopolitan route head for Paxoi, just seven nautical miles south of Corfu. Sail to the verdant islands of Panagia and Agios Nikolaos, which form a spectacular fjord, and you will understand why Paxoi are considered one of the most idyllic islands in Greece. The green island of Poseidon is a must-visit destination for explorers of the sea, with its sublime beaches. From here sail just three nautical miles to the lilliputian island of Antipaxoi to reach the famous beaches of Voutoumi and Vraka.
ROUTE TWO: Late Summer in Greece
Lefkada – Prigiponisia – Kefalonia – Ithaki
Starting from the cosmopolitan Nydri's marina, set course to Prigiponisia (meaning prince's Islands), and anchor by Scorpios Island for a refreshing dive; this is where Aristotelis Onassis used to reside. Sail towards Meganisi with its lacy beaches and farther south to the pristine Kalamos and Kastos Islands.
Set sail for Kefalonia next, stopping by the cosmopolitan Fiskardo, then head towards the bay of Argostoli, the marina in Lixouri or Agia Eufimia. Kefalonia has numerous beaches including Petani, Platia Ammos, Koutsoupia, Dafnoudi, Foki, Vatsa and Atherase. For more private dives, sail to Vardianoi, a deserted island south of Lixouri.
Last but not least, head to the mythical hometown of Odysseus, Ithaki, which lies across from Kefalonia. The small harbor in Vathi is always filled with sailors. Enjoy unforgettable dives in crystal clear waters at Afales, Schino, Kathisma, Sykia, and the famous Gidaki beaches.