SE SPA defines the junction where luxury joins serenity to create a world dedicated to one's wellness and wellbeing.  From the moment guests arrive, they realize that it is time to slow down their breathing and allow themselves to be transported to a place where they are clearly the center of attention.
Drenched in Mexican culture and inspired by the changing pattern of the seasons, Grand Velas Los Cabos continues to enhance the SE SPA guest experience. Meaning 'one' in Aztec, the word SE was chosen by world-renowned spa consultant Diana Mestre to symbolize the human journey to self-discovery and renewal.
The SE SPA concept revolves around nature and the four seasons, providing spa guests with subtle changes in flavors, aromas and other elements each season to create new experiences in honor of ancient Aztec and Mayan traditions. To fully embrace SE, Grand Velas Los Cabos has added shots of Tea Forte teas and healthy snacks for additional health benefits throughout its renowned 7-step Water Ceremony.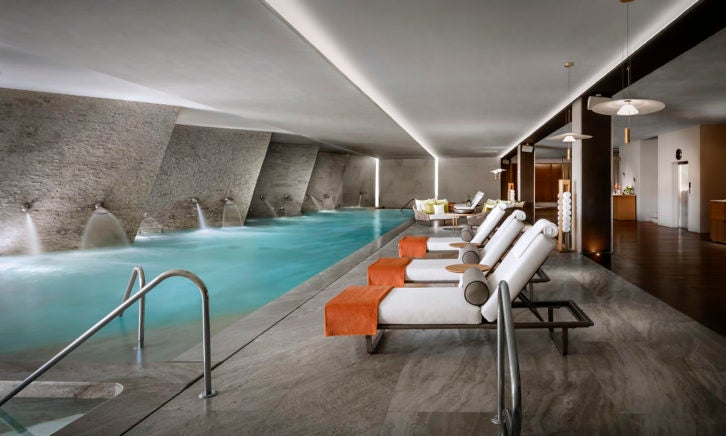 A spa valet guides guests between hot and cold pools and other water features during the pre-treatment hydrotherapy journey. To start the journey, before entering the central multi-sensory pool, guests will receive a shot of cinnamon, pineapple and ginger tea, which aids brain health and improves digestive health. In the jacuzzi, guests receive mint tea to help reduce stress levels.
After plunging in the polar pool, a shot of chamomile with a hint of lemon and pumpkin seeds are served, helping with skin care. While relaxing in the sauna, ginger tea is given to the guests, soothing the stomach and building immunity. Following the sauna, guests move to the ice room where they'll receive rose tea and almonds, rich in detoxifying Vitamin C properties and fiber and protein to supply energy. In the eucalyptus-scented steam room with chromotherapy, guests enjoy goji berry tea, which is commonly used in Chinese medicine to lower blood pressure and help with abdominal pain.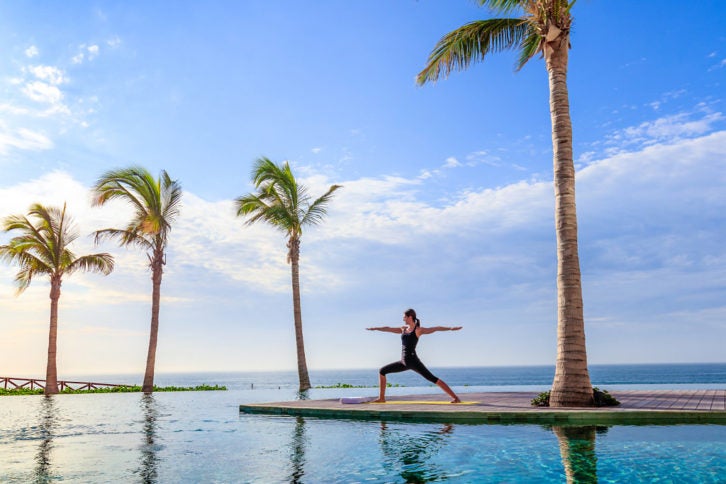 In the final step of the hydrotherapy journey, the aromatherapy Sensation Shower, guests get a shot of hibiscus tea and dried blueberries to improve blood circulation to keep bones strong and healthy. The 7-step Water Ceremony is included in the nightly rate for the resort's Grand Class, Presidential, Royal and Imperial Suite guests or when booking a treatment of 50 minutes or more.
The hydrotherapy experience is just the first chapter in your Grand Velas SE Spa journey.  An authentic reinterpretation of luxury and well-being based on age-old rituals and treatments, the spa menu offers over twenty different treatments organized into ceremonies. The Ceremony of Mexico features a fusion of flavors, aromas and refreshing touches from traditional healers with treatments such as:
Blue Agave Candle Massage

Blue Agave Exfoliation

Tequila Cream Massage

Ancient Stone Massage

Chocolate Wrap
A guest's true essence and light emits after facials in the Light Ceremony. Body treatments in the Sand Ceremony of Sun & Sea connect one with the Earth, sky and sea. The Ceremony of Well-Being offers restoring massages, including a K-AHA-L (water in the Cochimí natives' language) Massage. The Ceremony of Grand Velas includes longer rituals, such as the pre-Hispanic rooted Organic Agave Ritual (120 min). For couples is the Ceremony of Yaakunah (love for two).
One visit to SE SPA is just an appetizer, like a gourmet dining experience, the excitement is always in the next course.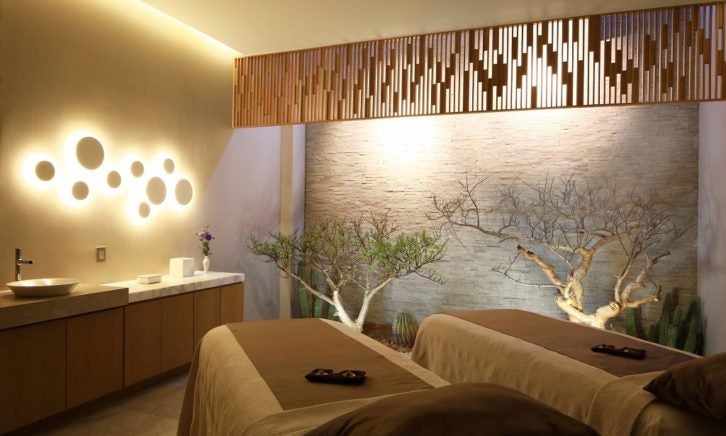 For more information please visit: https://loscabos.grandvelas.com/spa