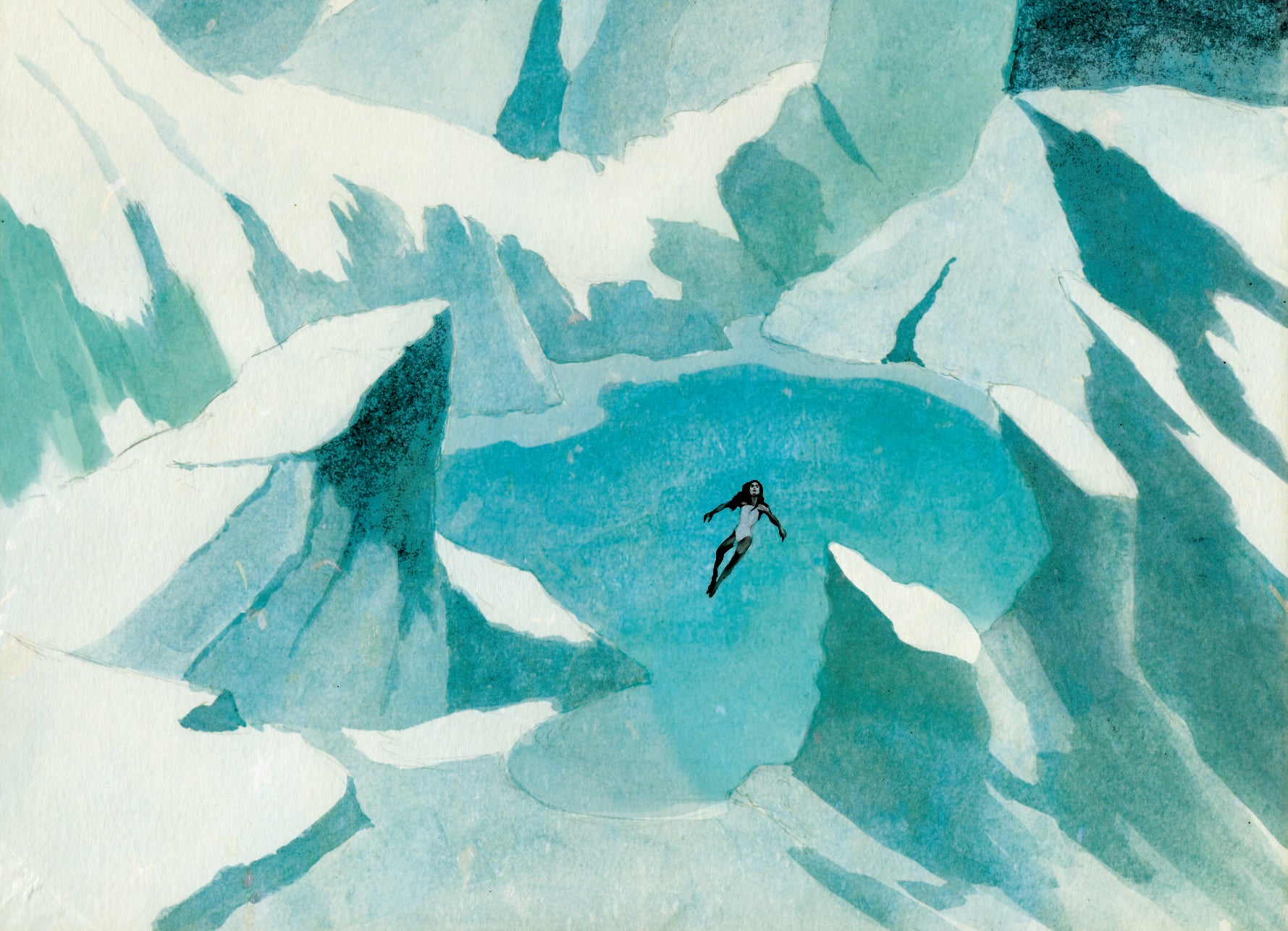 You've seen Alaska's hundreds of white and blue glaciers; you may have even climbed up — or through — these massive blocks of moving ice, but you most definitely haven't experienced the breathtaking rush of jumping into an icy-blue glacial lake.
Access to these remote and protected regions is difficult to find, which makes Winterlake Lodge's exclusive access to Trimble Glacier even more special. After a quick helicopter ride through the Alaska Range — home to Denali — you will have a chance to breathe in the crisp, clean, glacial air and take a dip in the pristine, though frigid, blue waters.
Winterlake Lodge is the only Alaskan accommodation that hosts trips to this remote locale, making this a once-in-a-lifetime experience. If you can bear the cold for more than a quick dip, you can float in the water and enjoy the absolute stillness of this isolated region.
Should a polar-bear plunge be too much for you, the lodge can arrange hikes through the glacier's caves and crevasses. When you've had your fun (and have warmed up again), the helicopter will whisk you back to the lodge for a hot tub and sauna session, followed by a gourmet meal.
From $9,570 per person for four nights at Winterlake Lodge. Contact Graham Jones, reservations manager, graham@withinthewild.com, +1 907 274 2710, withinthewild.com
This article originally appeared in the Spring 2020 issue of Elite Traveler.