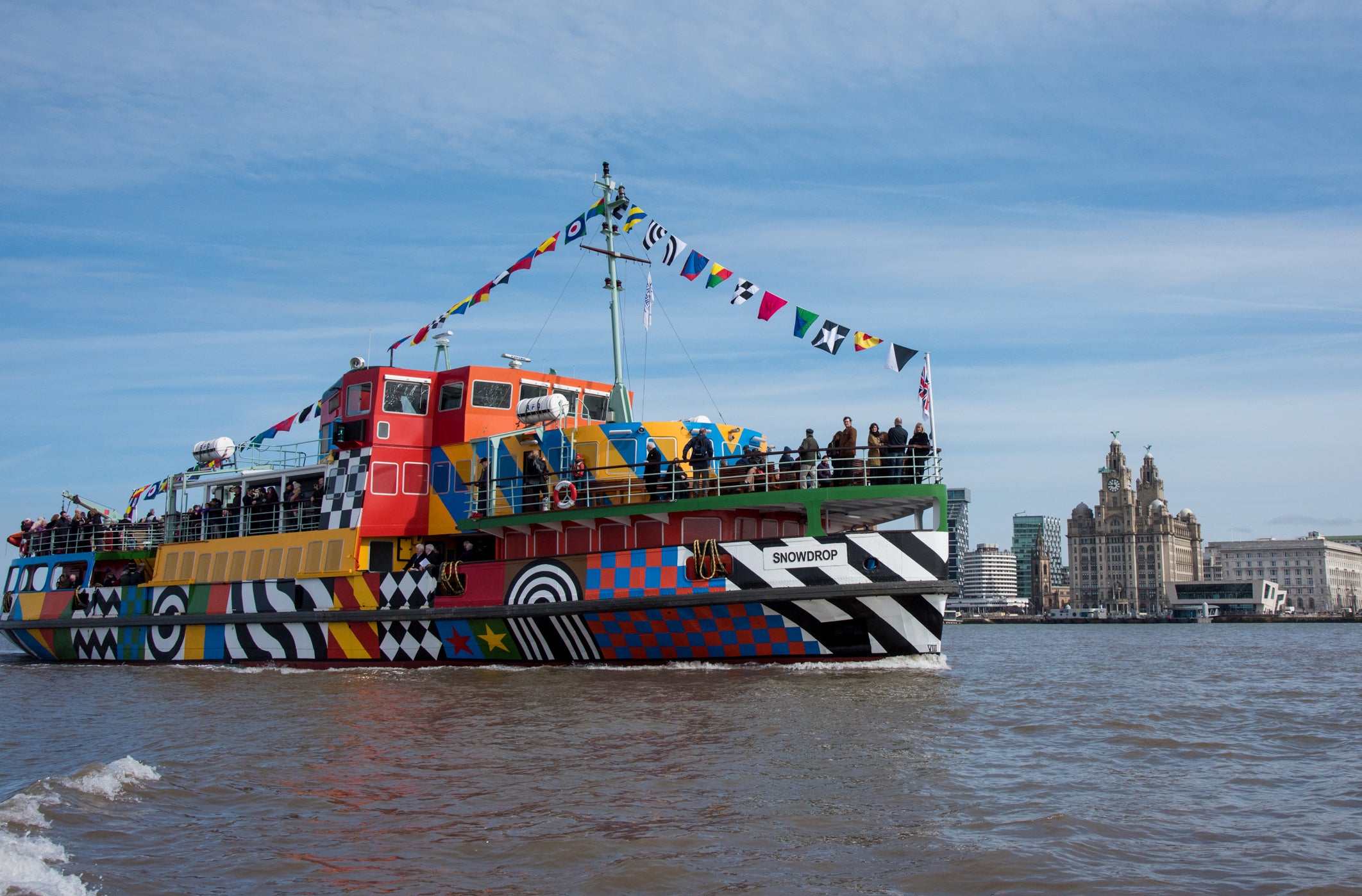 In September the London Design Festival will return for its 16th year, celebrating 10 years of collaboration with the V&A. This year is bigger and more exciting than ever before with several new Design Districts created around London and even more collaborations. Art and Design lovers will be flocking from all around the globe for this spectacular nine day festival. To make sure this be enjoyed in peaceful luxury we offer a stylish guide on the best places to stay, where to eat and what to see while you're there.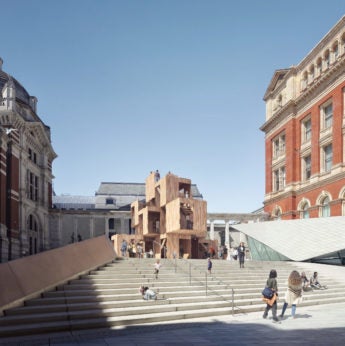 Where to fly to
London Biggin Hill – Biggin Hill executive handling
Only 24km from central London, the private jet facilities at Biggin Hill have the advantage of being housed in the main terminal. The excellent executive handling team organizes care of ground transport, accommodation, in-flight catering and laundry, and passengers have access to two VIP lounges. There are also helicopter charter services for fast and painless access to London.
+44 (0)1959 578 552
London Stansted – Harrods Aviation
Harrods aviation offers an extensive variety of luxury services to private jet passengers including, but not limited to interior/exterior jet cleaning and repairs, lavish VIP lounges with Wi-Fi, and luxury ground transport.  London can be reached in 15 minutes by helicopter and there are Expert charter services available.
+44 (0)1279 665312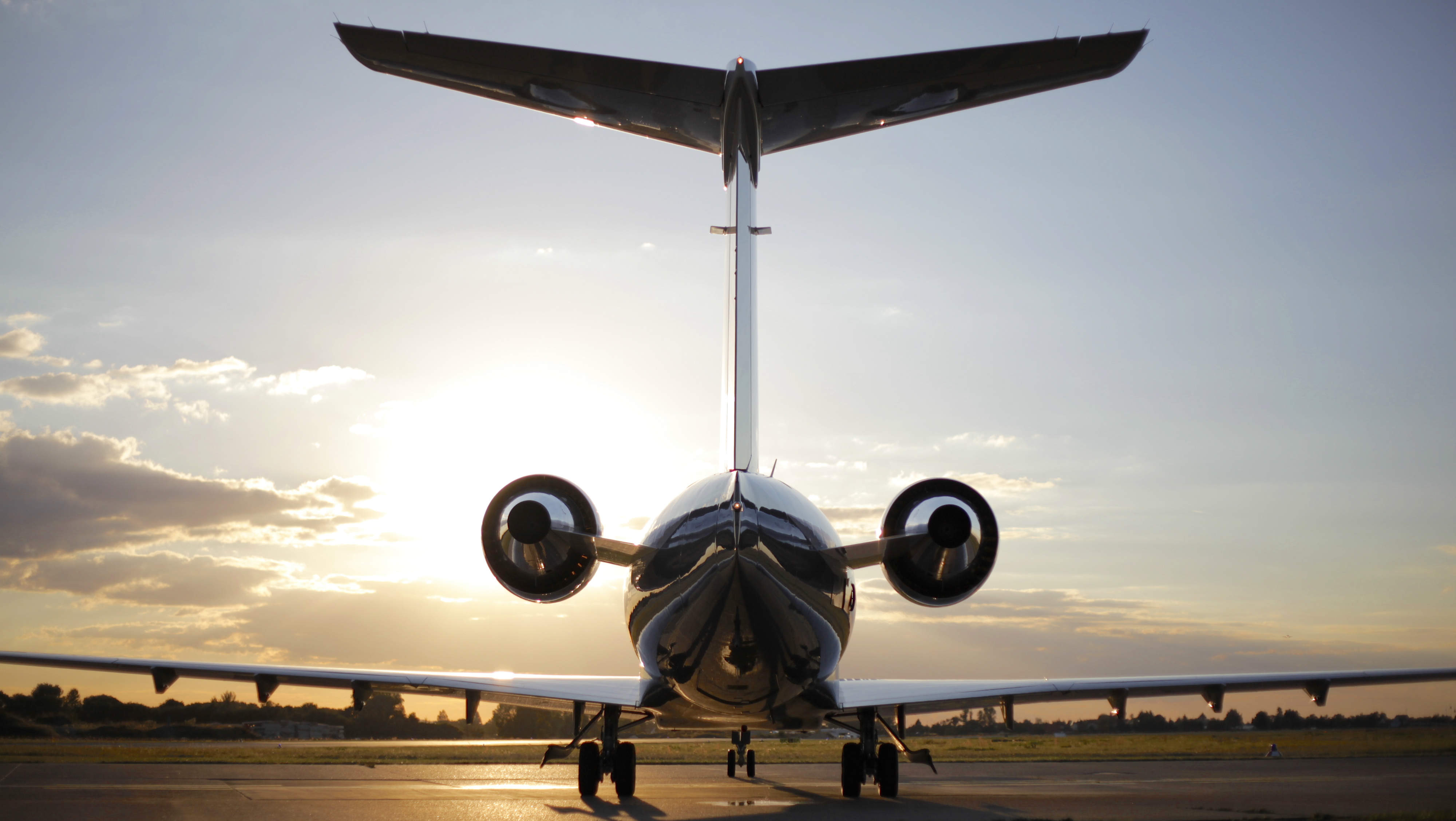 Heathrow – Signature flight support
As a world-renowned multi-terminal airport Heathrow is regarded as the aviation hub of the world. It is also just 15 miles (24km) west of London and provides services for full handling of all types of aircraft. Private jet passengers enjoy access to VIP lounges (which can be reached easily by courtesy cars), a meet and greet facility, pilot lounge, and 24-hour customs and immigration services.
+44 (0)20 8283 2500
London Gatwick – Signature flight support
Gatwick is situated 40km south of London and provide full ground handling for all types of aircraft from helicopters to B747. Facilities include a 24-hour camera surveillance system and security program, well-equipped VIP passenger and crew lounges, 24-hour customs and immigration clearance, pet travel scheme, interior and exterior cleaning, de-icing, and fueling with Air BP.
+44 (0)1293 569000
Where to stay

Ham Yard Hotel
Soho, London, England
This Firmdale Group hotel designed by the notable Kit Kemp is located at the end of Regent Street, right at the heart of the West End and perfectly situated for the Mayfair Design District. Ham Yard was built from scratch by the hoteliers enabling Kemp's edgy yet cozy design style to be granted full reign with an array of multicolored patterns and fabrics brightening up the whole hotel. Another advantage of this is that the rooms are all individually designed, as well as wonderfully spacious in an almost unprecedented way for central London. Ham Yard is the perfect place to put you in the mood for the design festival with its wide variety of art; the hotel itself revolves around a garden housing a wonderful Tony Cragg sculpture and other pieces on show range from an intriguing 135-dial digital clock to a wall of backlit pots by Martha Freud (who has collaborated with the design festival in the past). This option is also ideal if you want to stay for the whole nine day festival (or longer) with its 'urban village' vibe providing everything you could possibly need, with a fitness center, laundry service, restaurant, 188 seat theatre and 1950s-style bowling alley all on site.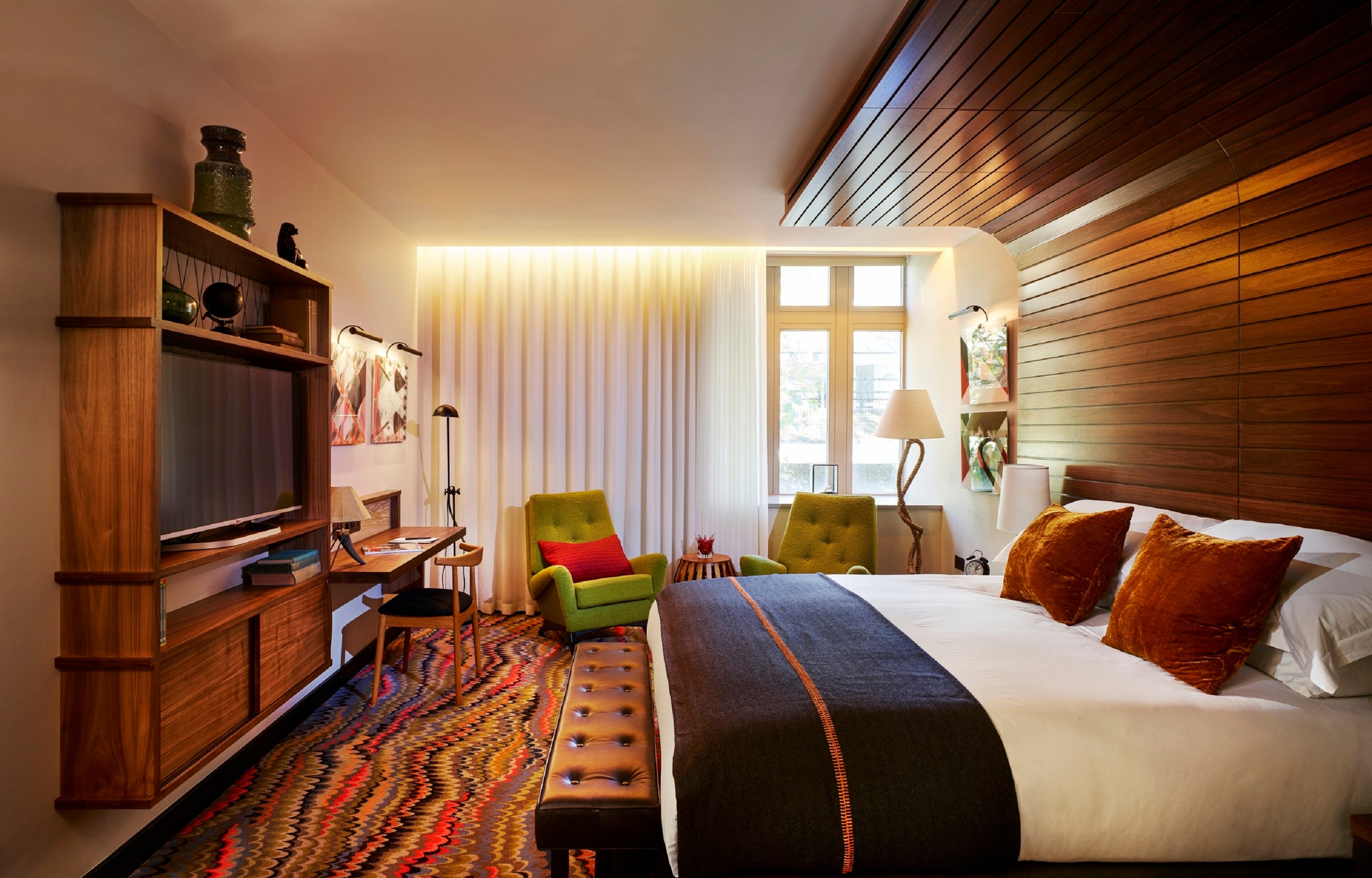 The Hospital Club
Covent Garden, London, England
A 10-minute walk from the Covent Garden piazza and equally close to Holborn and Bloomsbury this trendy members club is a great location for many of the festivals design districts and is especially convenient for the Shoreditch design triangle. While you don't have to be a member to book a room, guests enjoy full access to all club privileges including movie screenings and live music. Perfect for creative minds visiting the festival, there's a gallery, an award-winning TV and Music Studio and a live performance space. Design connoisseurs can also enjoy contemporary art hanging on their bedroom walls, commissioned by the club every six months (including pieces from names like Jacob Love and Alyson Mowat). There are also unique design features in each of the rooms including beautiful stained glass panels and a door made out of leather belts. The suites offer luxuries like Libratone speakers, 4K TV screens, Robert's radios and a Nespresso machine, and every night there's a turn down cocktail trolley service.

45 Park Lane
Hyde Park, London, England
45 Park Lane is the Dorcester Collection's contemporary Mayfair hotel, offering the same five-star treatment with a stylish Art Deco twist. Park Lane succeeds in combining luxury hotel standards with some vintage Hollywood glamour, reflected in the design throughout the hotel. A spectacular art installation welcomes you to the hotel on the buildings side; while the grand lobby houses a floor to ceiling 20s style glass and bronze lamp. All rooms have Bang & Olufsen technology as well as Hyde Park views, with balconies also available. The wraparound terrace offers excellent afternoon tea with panoramic views of the city. Guests also enjoy access to the CUT restaurant, spa, bar and laundry.
https://www.dorchestercollection.com/en/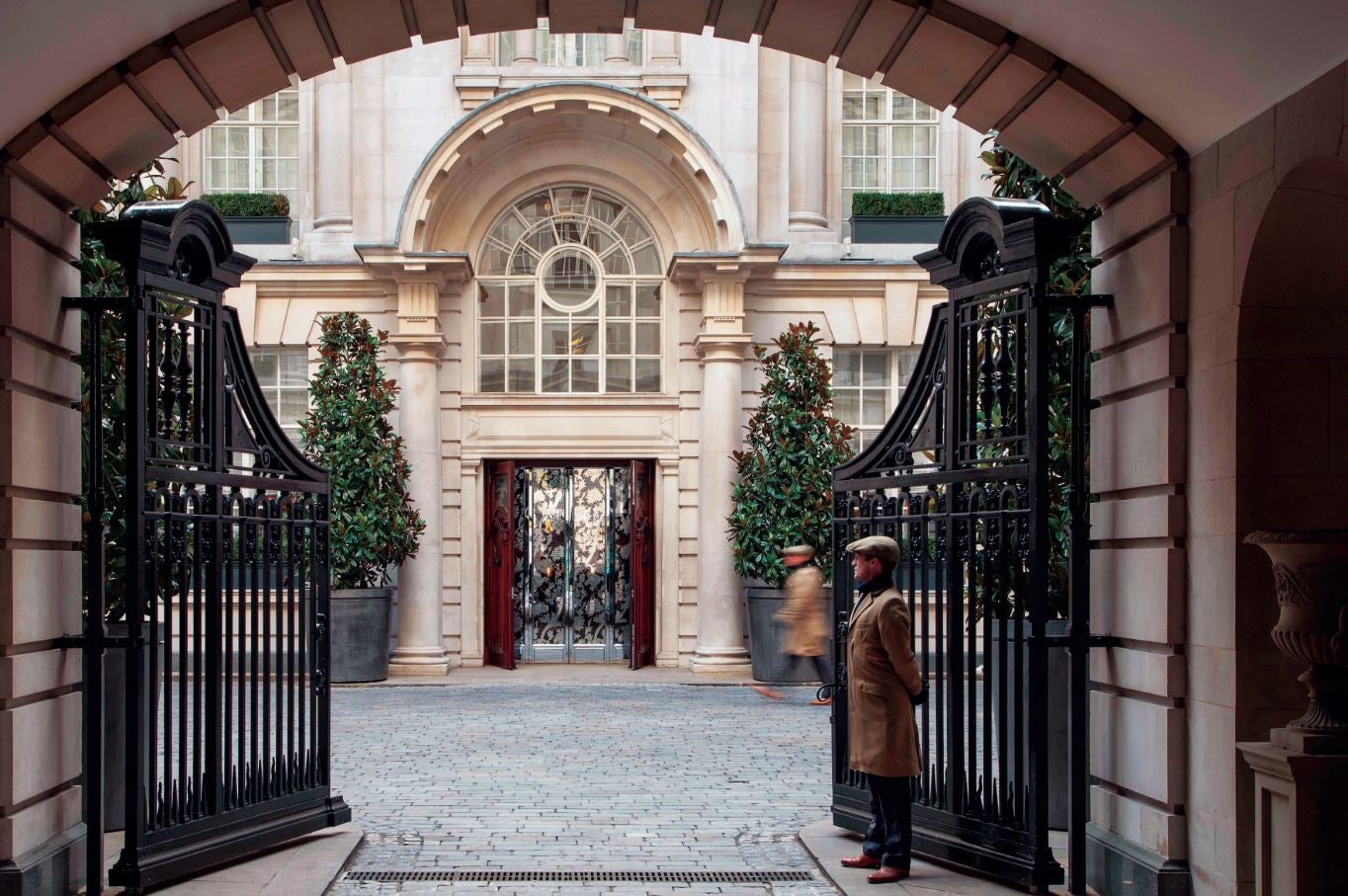 Rosewood London
High Holborn, London England
The Rosewood is perfect for those who love design, but don't necessarily need to be surrounded by its innovations day and night, and after a busy day at the festival want nothing more than to be treated to decadent luxury. Timelessly beautiful, the Rosewood excels in opulence and indulgence. The staff are attentive yet discreet, everything you come to expect from a leading international hotel group. The rooms are elegant, stylish and amongst the largest in London, with a two-bedroom suite reaching 1,991-sq-ft. If that isn't big enough there are five adjoining rooms making up the entire 6,295-sq-ft Grand Manor House Wing, which has its own entrance to give the feeling of a private apartment. This private tranquility is enhanced by the grand Edwardian courtyard entrance, which offers much needed seclusion and peace after a day of bustling around the vibrant design festival. The heritage hotel also has a luxury spa, bar and restaurant, and is in a great location for the Clerkenwell design quarter and the Fitrovia design district.
Where to eat
The Westbury
The Alyn Williams restaurant at the Westbury Hotel in stylish Mayfair is considered to be one of the best hotel restaurants in London. It shows a dedication to simple gastronomical excellency, and has a brilliant vegetarian menu to match, if not rival, the meat delicacies. Excitingly this year Alyn Williams and the design festival have joined forces to create a design themed menu, which includes five courses and a glass of Champagne all for £47. As part of this design festival special there is also a kitchen tour available allowing you to see the food artistry being carried out on the night.
Pied a Terre
The famous Michelin star restaurant on Charlotte street (laying in the heart of the Fitzrovia Design District) is collaborating with the London Design Festival by offering two delicious events with a Design my Plate Michelin plating workshop (in partnership with Heal's) on Saturday 22 September and a Michelin kitchen MasterClass on Friday 21 September. In addition to these events they are also still offering their spectacular menu as usual and there are special dining offers for design festival attendees to be announced soon.
COYA
COYA, the high end Peruvian restaurant in Mayfair with its 'more is more' design ethos is a great place in the Mayfair design district to go for great food and a fun night out. The menu is led by popular Peruvian ceviche dishes, but also offers sashimi inspired delights and a great steak selection.  The brunch with bottomless drinks at its conjoined bar Pisco is also highly recommended, and COYA will offer a complimentary glass of Argentinian sparkling wine with lunch for design festival attendees.
Hotel Café Royal
The newly opened luxury Laurent restaurant at the Hotel Café Royal is perfectly placed for the Regent Street and St James's Street Design Districts. The new restaurant stands on the historic site of The Grill Room at Café Royal which enjoyed patronage of Oscar Wilde, Winston Churchill, Noël Coward, Brigitte Bardot, Mick Jagger, and Elizabeth Taylor. Laurent makes good use of its grill with British, American and Japanese steaks, as well as perfectly cooked sea bass and swordfish on the menu. For those not interested in their grilled specialties there are other more delicate dishes and an excellent sushi menu. In honor of the design festival Laurent is offering a design themed cocktail on the house with lunch or dinner.
Seven park Place at St James's Hotel
Seven Park Place provides an exquisite and intimate dining experience, with only nine tables which are imaginatively spaced and separated. The former diplomats club is stylishly decorated with beautiful statement wallpaper and paintings lining the walls. The Michelin-starred chef William Drabble blends French and British influences throughout his menu
What to see
Installation / exhibition / other 
Whether you're looking for classic exhibitions, installation rooms, film or exciting city spectacles to walk around, there's plenty for you to enjoy at this year's design festival.
2018 sees the second edition of the London Design Biennale, which takes place every two years and offers screenings at Somerset house featuring submissions from over 40 countries across the world, this year responding to the theme "emotional states".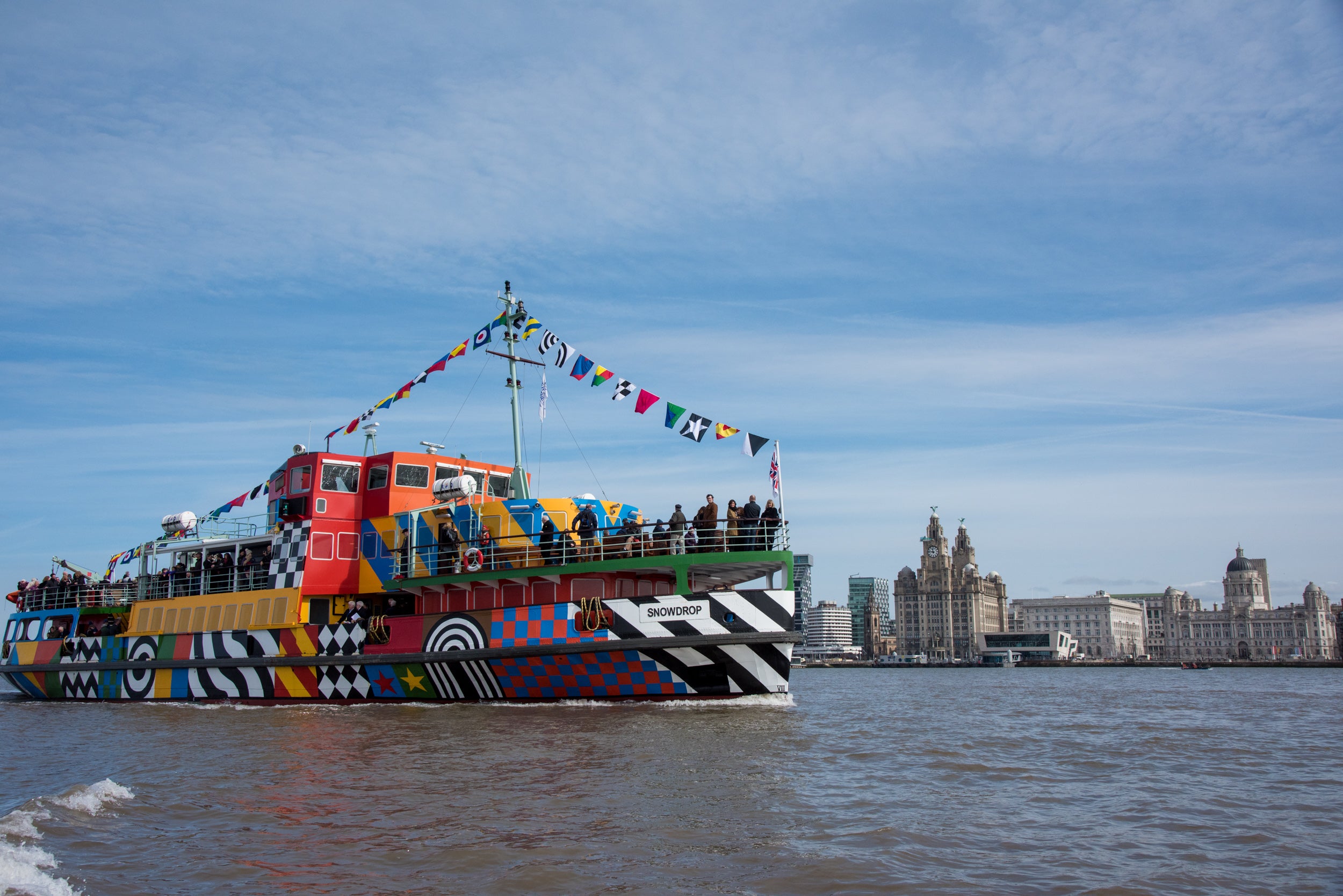 At the V&A you can see 'Dazzle' from Studio Frith, which has a room recreated to reflect the colorful camouflage ships used in the world wars.
The House of Illustration have put on a landmark exhibition of mid-20th century female designer Enid Marx, who, best known for her iconic London Underground fabrics, was the first female engraver to be named a Royal Designer for Industry.
While around the city there are a number of landmark instillations including Cyril Lancelin's fantastical Labyrinth tubes and Waugh Thistleton Architects interactive wooden maze construction in The Sackler Courtyard of the V&A.
Design
This year's Design selection also offers a great range of attractions – from international design fairs and product launches through to exhibitions.
The luxury Design Destination trade show Decorex, which celebrates the high-end UK interiors industry, returning to the historic location of Syon Park for the 41st year.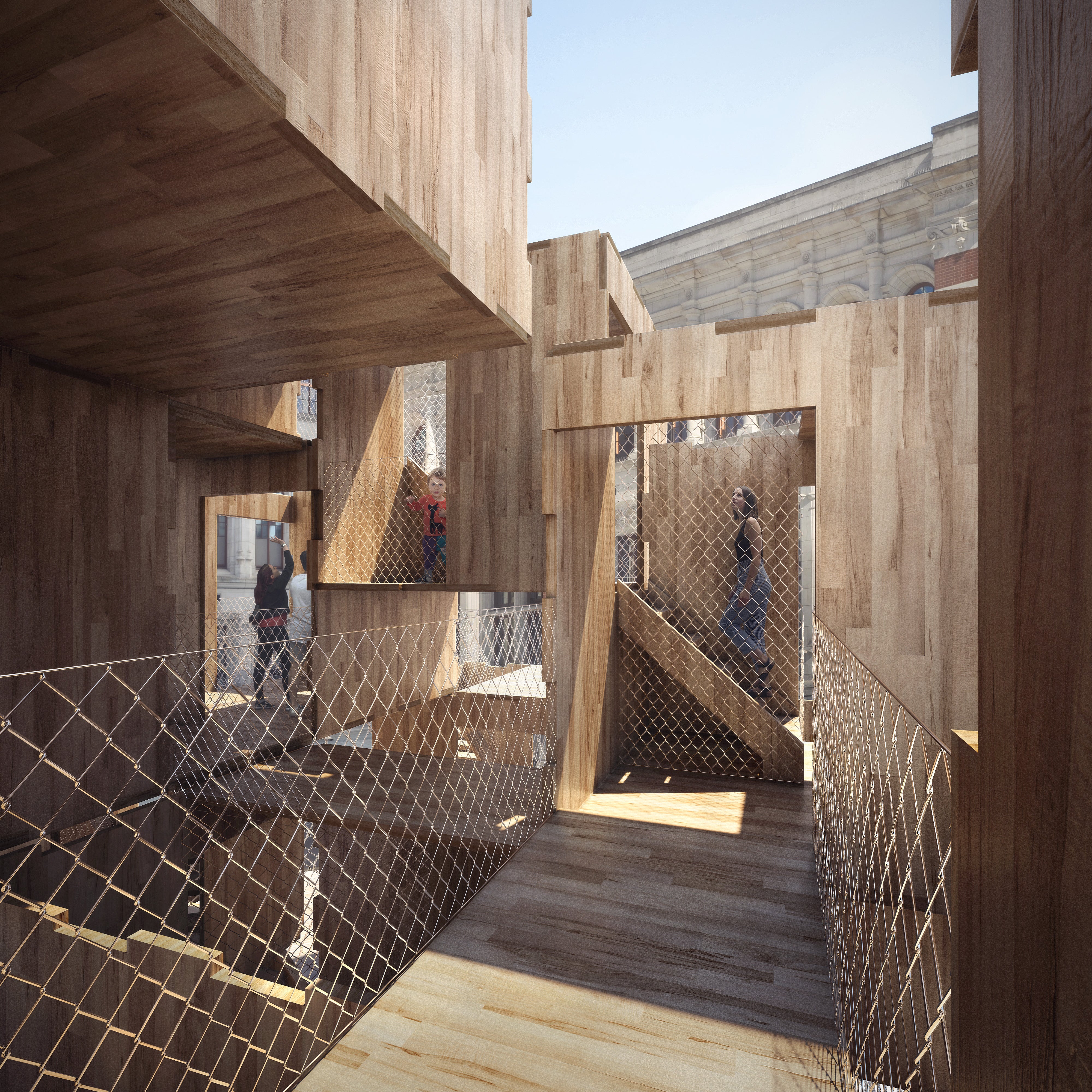 For a more abstract look at the future of design innovation go to Mint's TRANS-FROM exhibition which offers an exciting selection of 60 material-forward designers focusing on altering the state of matter in enchanting and uncanny furniture creations.
Talks/tours
For those who wish to be more physically or intellectually stimulated at the festival, there are also a selection of talks, tours and design trails.
See 3°09's talk come seminar on Gender equity in cities, looking at the disparity between of male and female architecture and the challenges of city life. Or walk down the Brixton Design Trail which aims to inspire visitors to think creatively about local challenges, celebrating togetherness in diverse London with this year's theme 'We Belong'. While the Paddington Central Design Route includes an innovative installation on Kingdom Street, and a Flipbook Urban Oasis along the canal created by artist designer Ido Garini.