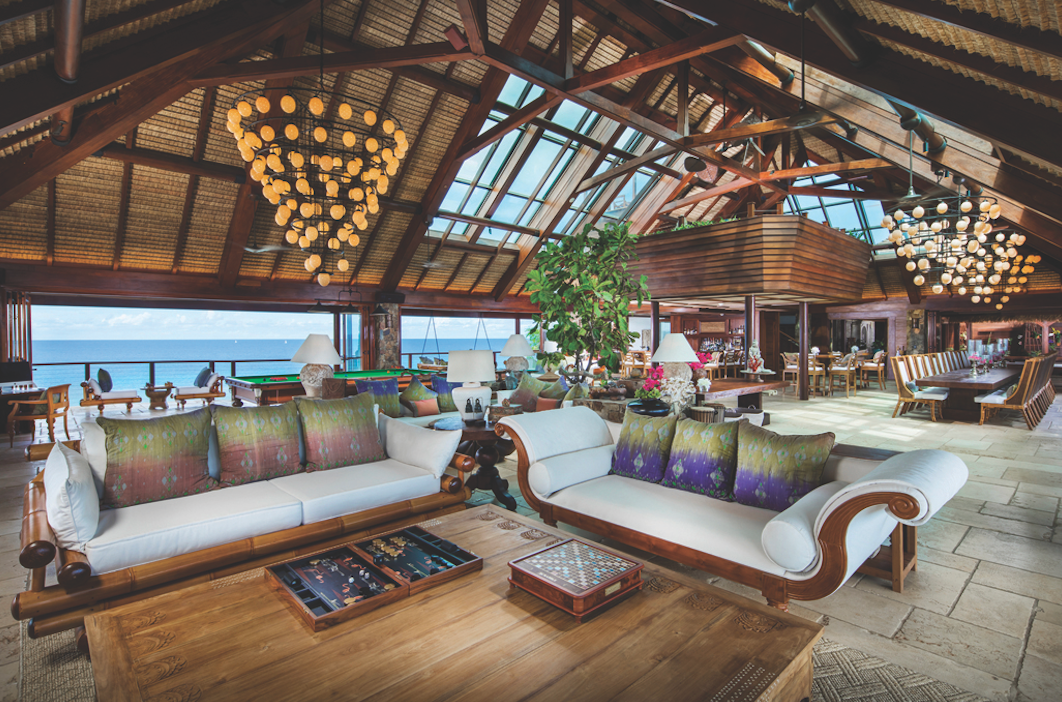 Land ahoy! Jib and tack — or, at least sit back and learn the difference between bow and aft when you voyage around the crystalline waters of the British Virgin Islands (BVI).
A sailing and yachting paradise, this group of 50-plus isles inspires even the most stolid landlubber to take a turn at the helm, whether on snorkel and diving outings or weeklong excursions in the fabled archipelago.
With craggy, emerald muffins of land surrounded by seas so shimmering with blue they appear bejeweled, this Caribbean destination differs in mood from its neighbor, the US Virgin Islands.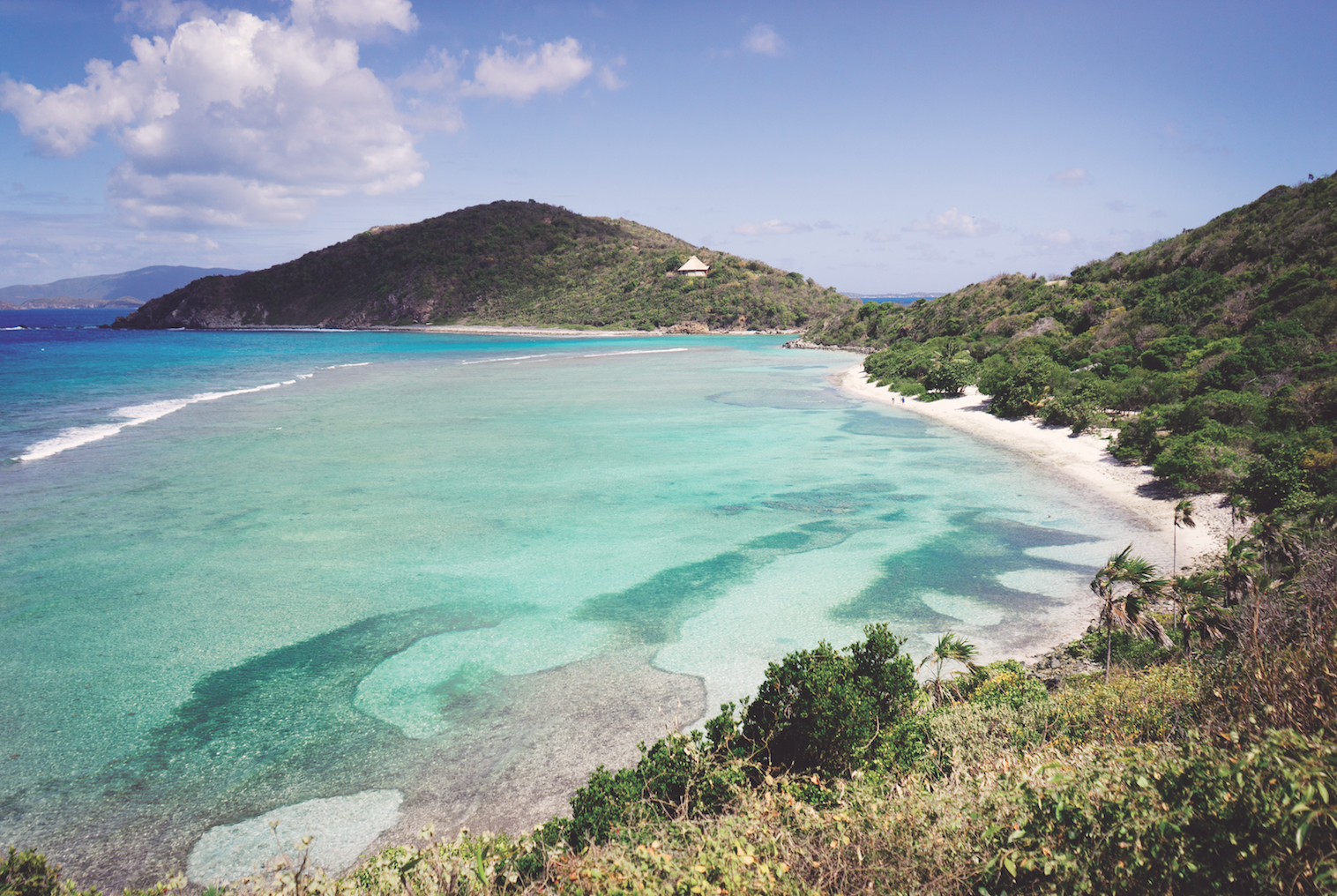 Adopting a more laid-back pace, BVI eschews the tourist-town hustle, cruise-ship traffic, casinos and bling that define some nearby vacation islands. Instead, it brandishes a sleepier profile that embraces understated luxury, one where nature takes the lead.
Composed of four bigger islands — Tortola, Virgin Gorda, Anegada and Jost Van Dyke — a bevy of turquoise bays, cloaked coves, reef-fringed beaches and tons of smaller islets, BVI specializes in private-island retreats that feel a world away.
For those harboring dreams of a vacation aboard a yacht, there are fully staffed yacht trips and do-it-yourself sailing jaunts. Reopened and recovered after damage sustained during Hurricane Irma in 2017, the destination offers a trove of experiences like lush national parks, rum punches at sunset, restaurants renowned for conch and other local fare, bonfires on the beach and sunny afternoons at sea.
Where to Eat
Cocomaya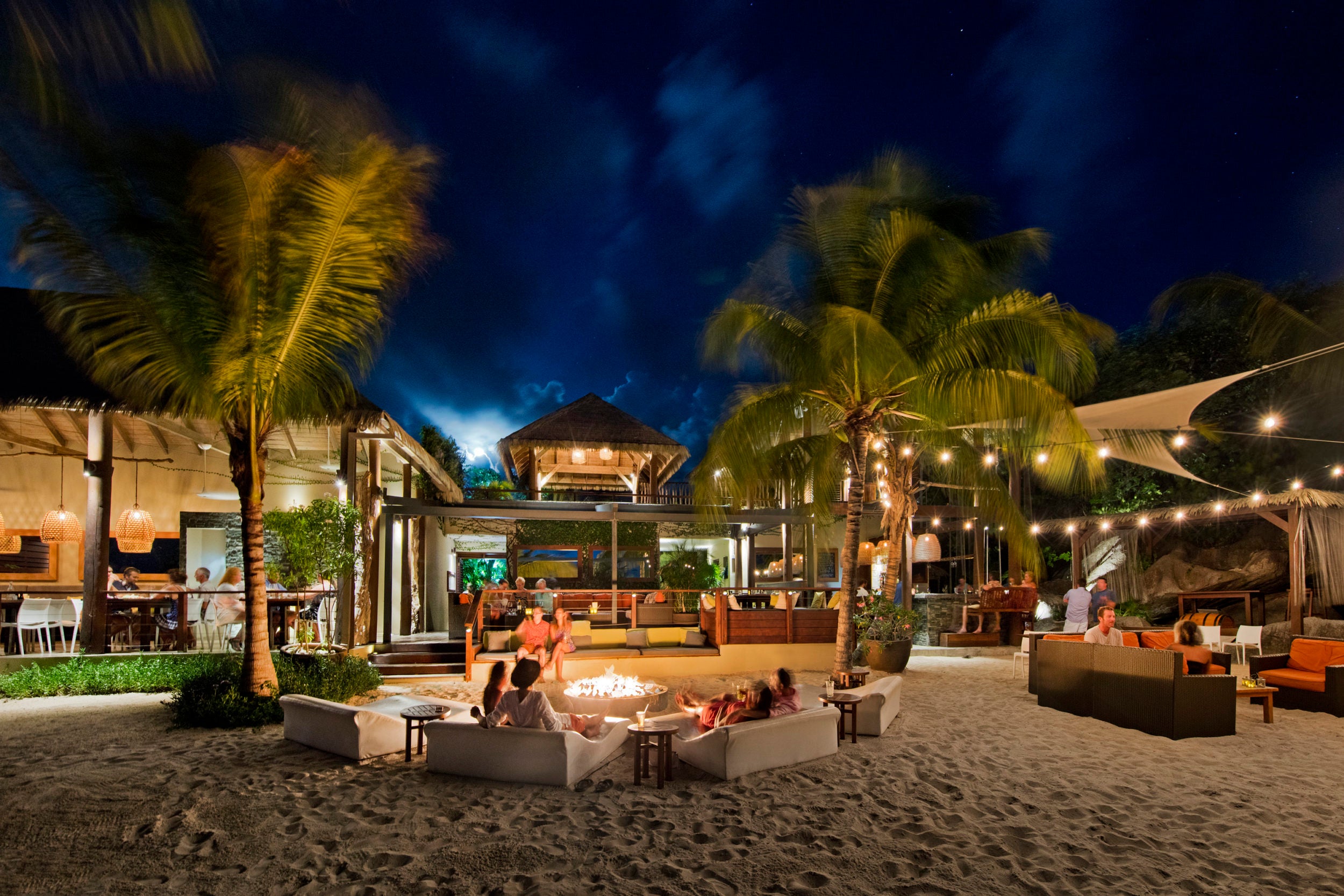 This beachfront restaurant on Virgin Gorda remains the hottest table in BVI. Its sophisticated clientele adore the Asian-meets-Latin-American cuisine and fresh, inventive cocktails. The menu is designed to share, with dishes that range from creative sushi rolls (be sure to try the famous tempura shrimp CocoMaya roll) and spicy calamari salad to Pad Thai noodles. End your night with a drink in a lounge chair on the beach.
Sugar Mill Restaurant
Nothing invokes historic BVI like the long-beloved Sugar Mill Restaurant on Tortola. Ensconced in the ruins of a 17th-century sugar mill with plenty of alfresco space, the tiny restaurant glitters with both starlight and flickering candles for the ultimate romantic meal. With the best Painkiller cocktails in the Caribbean, Sugar Mill, part of an eponymously named hotel complex, gets rave reviews for its lobster bisque and lobster thermidor.
Brandywine Estate Restaurant
Tortola's Brandywine Estate has a new look post-hurricane with a wooden roof atop the terrace. A breezy place with views of the islands, its setting never lets you forget why you've chosen BVI for your vacation. Taking the Caribbean's bounty and accenting it with French flavors, Brandywine's changing menu might include scallops, moules marinières, mahi mahi — even lamb shanks. Champagne and rosé by the bottle go without saying.
brandywinerestaurant@hotmail.com
Where to Stay
Great House Master Suite, Necker Island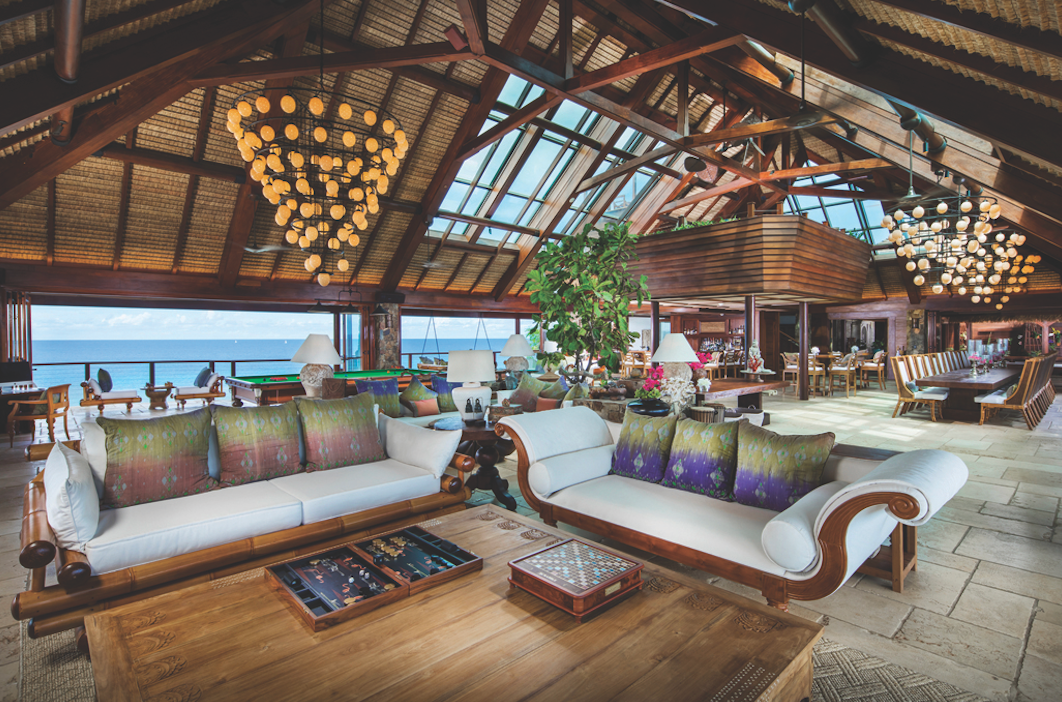 Live large like Sir Richard Branson on Necker Island, the family home he purchased in 1978. The flagship for Virgin Limited Edition hotel group, it was rebuilt after Hurricane Irma and reopened in October 2018, better than ever. Consisting of a Balinese-style main house, the fully staffed, expertly coddling hideaway includes all meals, beverages, water sports and transfers in its pricing. Take over the 1,480-sq-ft Great House Master Suite, located on the main house's top floor, to harness the ultimate views. Its three terraces feature an outdoor bathtub, shower and hot tub.
Price: From $77,500 per night for exclusive use
Contact: Joe Beecroft, reservations manager, joe.beecroft@virginlimitededition.com, virginlimitededition.com
Montastraea Estate Villa, Oil Nut Bay
Jetsetting yachtsmen looking for an island with newly built glamour and five-star-resort amenities should head straight to Oil Nut Bay on the eastern tip of Virgin Gorda. Stretching across 300 acres with residences, a marina village and well-appointed villas, Oil Nut Bay is ultra-exclusive and only accessible by boat or helicopter. Relax in the Montastraea Estate Villa, a four-bedroom masterpiece with an airy, indoor/outdoor design, floor-to-ceiling glass windows to showcase the view, fireplace, infinity pool and swim-up bar. The two-level estate is awash in natural and light-blue hues that match the color of the sea, which can be seen from virtually every room.
Price: From $2,850 per night
Contact: Kinga Lach, reservations concierge, reservations@oilnutbay.com, +1 284 393 1000, oilnutbay.com
Jost House Villa, Guana Island
One of the Caribbean's few family-owned islands, Guana — named for its south side's iguana-shaped rock promontory — spreads across 850 acres of untrammeled bliss. There are seven beaches and 12 miles of hiking trails, and with space for just 35 guests, you're unlikely to run into anyone else during your excursions. Tuck into the three-bedroom, 10,000-sq-ft Jost House Villa, a low-slung mecca with a heated infinity pool and Jacuzzi that offers riveting views of both the Caribbean Sea and the Atlantic Ocean. Designed to evoke the island's spirit and history, the villa was built with local and native materials.
Price: From $4,325 per night
Contact: Jason Goldberg, general manager, reservations@guana.com, +1 800 544 8262, guana.com
Spinnaker House, Scrub Island Resort, Spa & Marina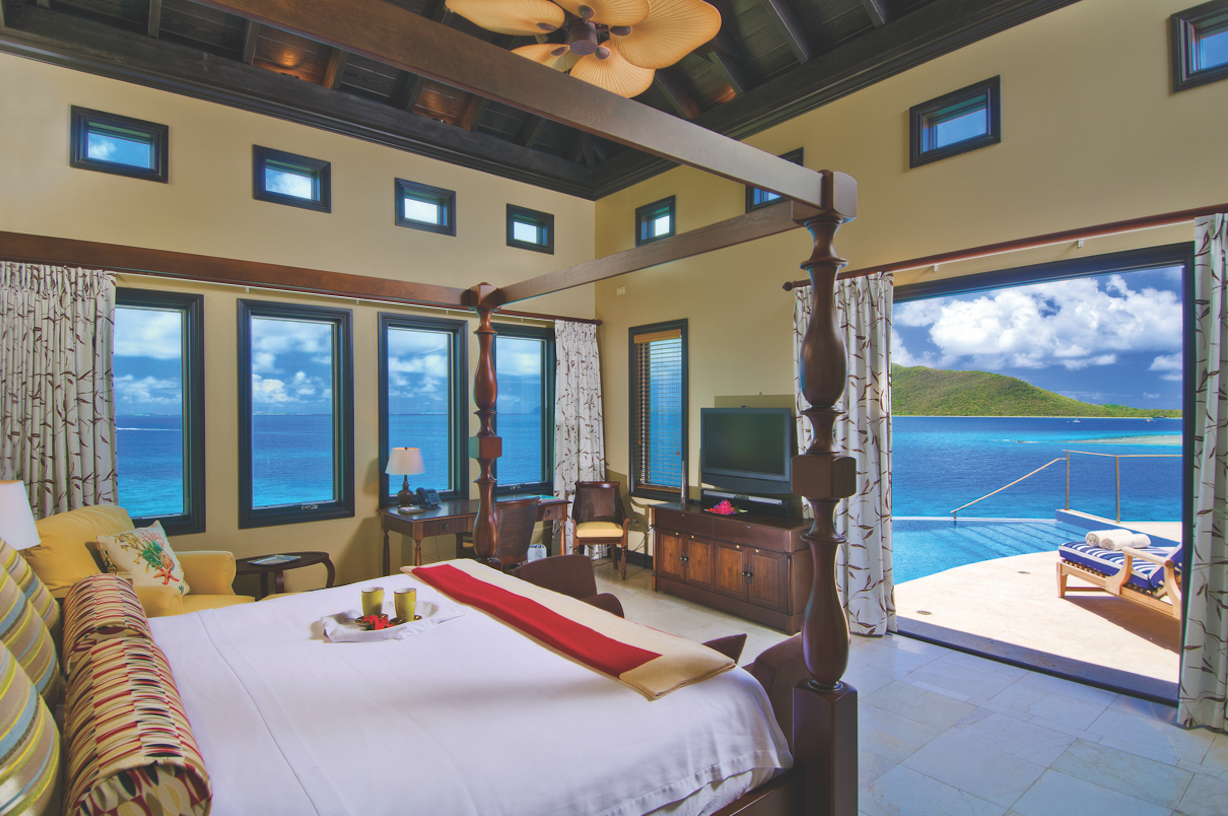 Just a spin across the water from Tortola's airport, Scrub Island is the first member of Marriott's Autograph Collection in the Caribbean. Adding a snazzy, new-kid spin to the BVI, this shiny, private-island haven nestles into a dramatic cliff above the water. It has delicious restaurants, a serene spa, spacious rooms and jaw-dropping villas fitted with contemporary Caribbean interiors of teak wood, palm-frond fans and marble, plus Sub-Zero and Wolf appliances. Private chefs and attendants oversee stays on request. Bring your best friends for a party in the six-bedroom Spinnaker House, which sits on the highest point of Scrub Island.
Price: From $3,400 per night
Contact: Nancy Williams, director of sales, nwilliams@mainsailhotels.com, +1 305 937 0090, scrubisland.com
What to Do
Ocean Cruising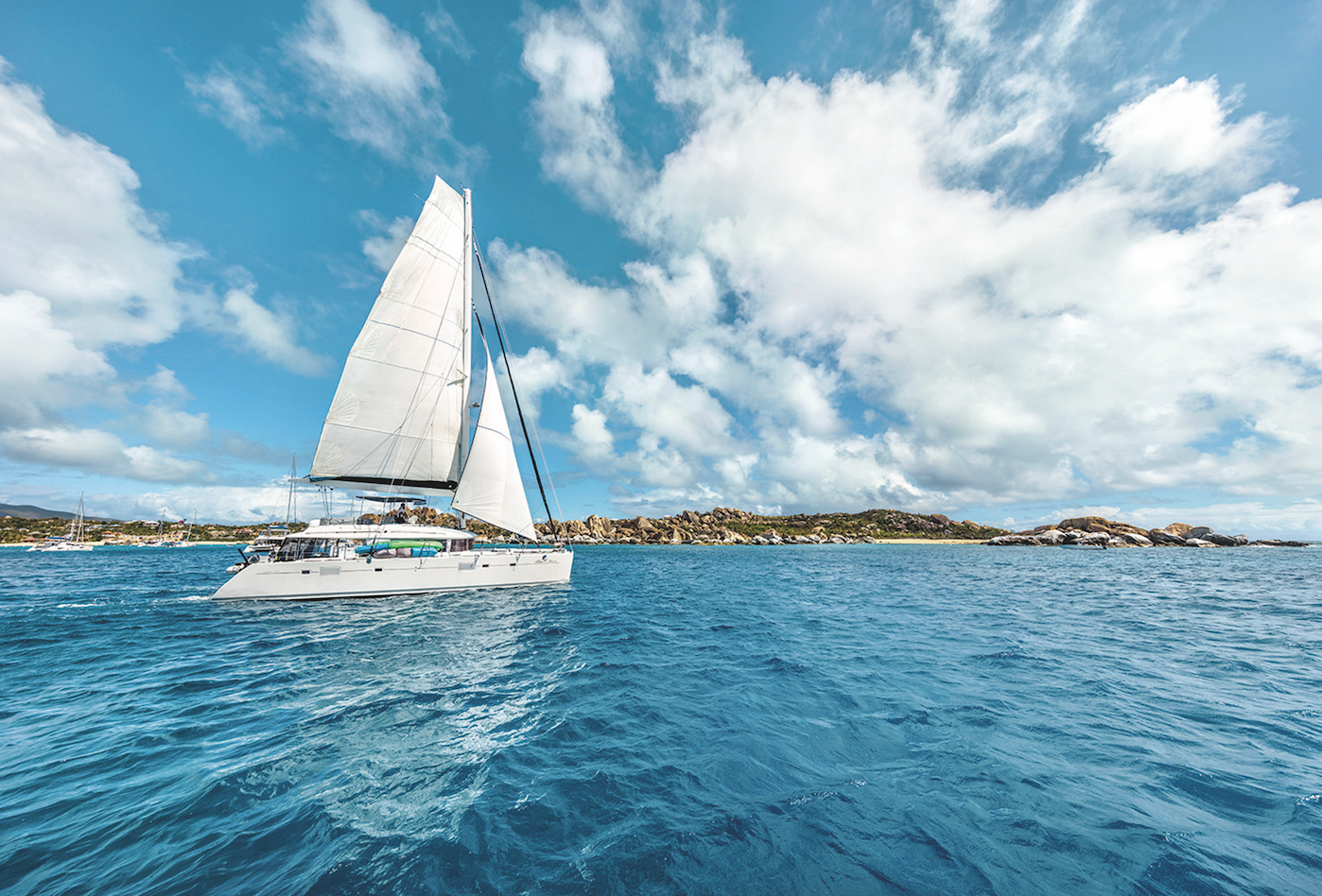 Steve and Doris Colgate's Offshore Sailing School (they have two in BVI) reigns as one of the world's best ways to learn the sport. On Tortola, they certify would-be mariners on 39- to 48-ft monohulls and catamarans, or 37- to 50-ft power catamarans. Over on Scrub Island, eager seafarers can take the school's popular fast-track challenge to earn three certifications in one week.
Yachting Life
Thank the near-constant trade winds, warm temperatures and calm waters; for the yachting set, there's arguably no place on Earth that competes with BVI. Be your own captain with the support of The Moorings, which offers a complete fleet of catamarans and monohulls, with enough variety to match any fantasy sail experience. Choose a personal craft or a crewed itinerary, or even rent a cabin on board a charter and prepare to explore the archipelago's sandy beaches, varied islands, snorkeling expanses and caves. Have a large group? Choose the Moorings 5800 Legacy, a 58-ft catamaran with six cabins, skipper, chef and captain.
Explore the Sights
Design a bespoke, intimate tour with BVI Adventure Tours, a highly touted organization with friendly captains and staff. Whether it's a custom expedition to some of the archipelago's top snorkeling outposts, a trip to the iconic Baths (a beach with giant boulders that shelter private natural pools), a deserted beach excursion or a historical sightseeing jaunt, they showcase BVI in style. They also do themed outings, such as girlfriend getaways, romantic rendezvous or fun family adventures. Consider a day on Anegada Island, which has world-class kitesurfing and the Caribbean's third-largest continuous coral reef.
Beach Picnic
Navanchor, BVI's peerless concierge service and event planners, can wave its well-organized magic wand and make your wish come true. Whether it's a picnic for two (or 200) on a remote isle, a personal trainer, wedding vows at sea or a helicopter tour of the archipelago, Navanchor flawlessly executes your vision.