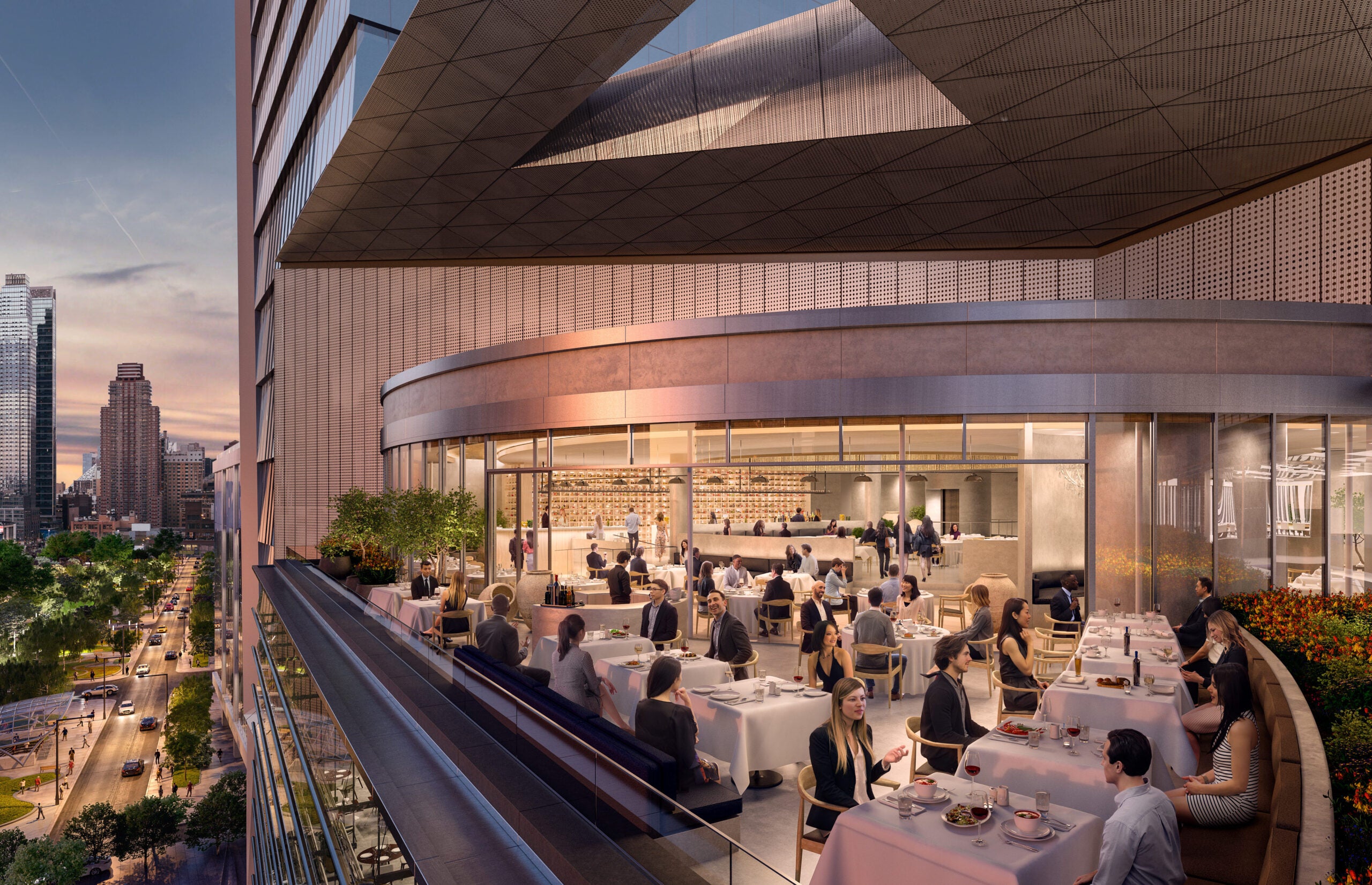 It is a busy time in the fine dining industry. The warmer climes of spring bring with it a flurry of new openings and stunning seasonal menus. Elite Traveler rounds up the best restaurants for April.
TAK Room
New York
Another highly-anticipated opening from the new Hudson Yards development in New York, TAK Room is the new restaurant from Chef Thomas Keller and will focus on delivering Continental cuisine in an opulent ambiance that harks back to New York's golden era of glamour. Guests will be treated to gueridon service, tableside preparations, live music and Champagne carts. The menu fits in with the decor, serving modern takes on timeless classics made with only the finest ingredients. Highlights include the Wild dover sole meunière, which is filleted and served tableside, and Roasted four Story Hill Farm free range chicken, which is cooked slowly on a rotisserie. TAK Room will also feature an extensive collection of contemporary art to create an exhibition-like experience throughout the restaurant while atmospheric music will be performed on a vintage Steinway & Sons Baby Grand piano that was made in the Steinway factory in Queens.
Website: www.takroomnyc.com
Tel: 929 450 4050
Helix Restaurant
London
The Easter holidays are the perfect time for master chocolatiers to take center stage in the United Kingdom but rarely do you see one take over an entire menu. Then again, not all chocolatiers are as talented as William Curley. The four-time winner of the 'Best British Chocolatier' has worked closely with Searcy's chef Shaun Rowlands to create a chocolate-inspired menu at Helix Restaurant, located at the tip of London landmark, The Gherkin. The four-course dinner will run April 1–21 and pay homage to the complex and versatile flavor profile of cocoa. Dishes include Cauliflower and Berkshire Blue soup topped with cacao nibs and Rhug Estate venison loin with heritage carrots, spring greens and game chocolate sauce. Guests will also enjoy Curley's special chocolate expresso martini cocktail while overlooking the London cityscape before taking a selection of his world-renowned chocolates home.
The tasting menu is priced at £140 ($186) inclusive of wine pairings.
Tel: +44 330 107 0816
Email: searcysreception@searcys.co.uk
Estiatorio Milos
New York
With the grand opening of the highly-anticipated Hudson Yards in New York, a spate of restaurants have been added to New York's fine dining scene overnight. Estiatoro Milos is unquestionably one of the most exciting. Starting out as a hidden gem on the second floor of another restaurant in Montreal, genius chef Costas Spiliadis has turned his humble Greek restaurant into one of the finest Mediterranean eateries in the world. The new opening will see the freshest and most pristine seafood arrive at the expansive development, including dishes such as Grilled stuffed calamari with Cretan anthotiro, feta, manouri cheese and fresh mint.
Website: www.estiatoriomilos.com
Tel: 1 646 907 1970
Email: hudsonyards@estiatoriomilos.com
Bob Bob Cité
London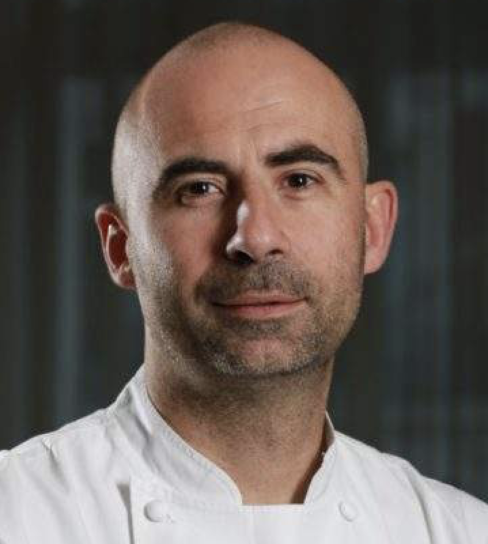 "Good things come to those who wait," reads Bob Bob Cité's official Twitter profile. Indeed, gourmands have been impatiently waiting for Eric Chavot's (right) second London outpost for well over a year (the original opening date was set for January 2018). But that wait is set to come to an end in April as the restaurant, located in the iconic Leadenhall Building (The Cheese Grater), finally opens its doors. Both Chavot and the owner are keeping cards close to their chest with regards to the finer details, but the menu will focus on classic French country-style cuisine. There will also be 'pressez pour le Champagne' buttons at every table. The quirky feature has seen Bob Bob Ricard, Chavot's other London eatery, serve more Champagne than any other restaurant in the entire city.
Website: bobbobcite.com
POTS, The Ritz-Carlton
Berlin
The Ritz-Carlton in Berlin, Germany, recently emerged from a €40m ($45m) renovation and, as well as a refreshed lounge area and sumptuously decorated suites, on-site restaurant POTS marks its debut. Chef de Cuisine Frederik Grieb has developed a modern menu inspired by classic German cuisine inspired by patron and top chef Dieter Müller. Grieb has focused his attention on ingredients that are both of the highest quality and sustainably sourced. Among the sharing-style dishes will be Seared pike-perch with sauerkraut and bacon or Müritz lamb with Jerusalem artichoke and shallots.
Website: www.potsrestaurant.com
Tel: +49 30 33 777 5402
Email: pots.berlin@ritzcarlton.com
Ollie Dabbous at Jumeirah Vittaveli
The Maldives
The Michelin-starred Ollie Dabbous will travel to the Maldives this April to bring his world-renowned Hide Restaurant (Mayfair) concept to private island resort Jumeirah Vittaveli. The pop-up runs from April 10–24, in which time he will host interactive dinners with wine pairings in the resort's main restaurant Samsara. For those wanting a more private audience with the culinary superstar, the resort is also offering an ultimate VIP dining experience, which starts with a private seaplane flight to one of the last untouched atolls of the Maldives. There, Chef Ollie will be waiting to serve his Michelin-starred menu at a table carved from sand. Guests will then retire to a private yacht for an evening of star-gazing.
The ultimate experience is priced at $25,000 and includes a five-night stay for two guests at Jumeirah Vittaveli.
Website: https://www.jumeirah.com
Telephone: +960 664 2020
Email: JVMreservations@jumeirah.com
View this post on Instagram
Purs
Andernach, Germany
Purs is by no means a new restaurant, but earlier this year it stormed onto the fine dining radar after chef Christian Eckhardt entered Germany's Michelin guide with two stars. Germany has plenty of two-star restaurants to choose from, but the achievement is made all the more remarkable by the fact that Purs only opened in February last year. Dishes combine seemingly incompatible ingredients to make groundbreaking flavor profiles such as the Foie gras with Rooibos tea and chocolate Danish pastry. If Eckhardt's early success is to continue, expect Purs to become near-impossible to get into in the near future.
Website: purs.com/en/restaurant/
Tel: +49 2632 9586750
Email: welcome@purs.com
View this post on Instagram
Caviar Kaspia
London
Caviar Kaspia is set to make a glorious return to London's Mayfair in April following a successful pop up in England's capital last summer. Famous for its caviar-topped baked potato, the original location closed in the early 2000s, but a pop-up at member's club Loulou's convinced the owner's that demand for a permanent site was there. They will be located in the unit previously occupied by The Chess Club following its closure last year. The new restaurant will offer roe-covered dishes such as poached eggs with beluga caviar and smoked fish, which has proved popular at their other sites in Paris and Rome.
Website: www.caviarkaspia.com
View this post on Instagram