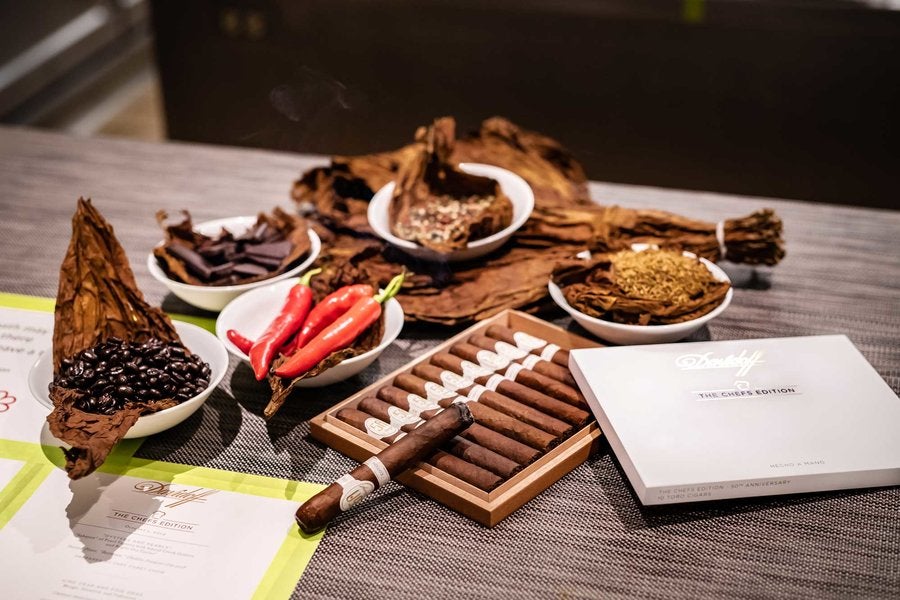 Elite Traveler has scoured the luxury corners of every boutique and department store to curate a list full of exclusive gifts that will suit any discerning man in your life. Whether he is a motorhead, a cigar lover or in need of a good sweater for winter, we have the gift for him.
Davidoff, Chefs Edition Cigars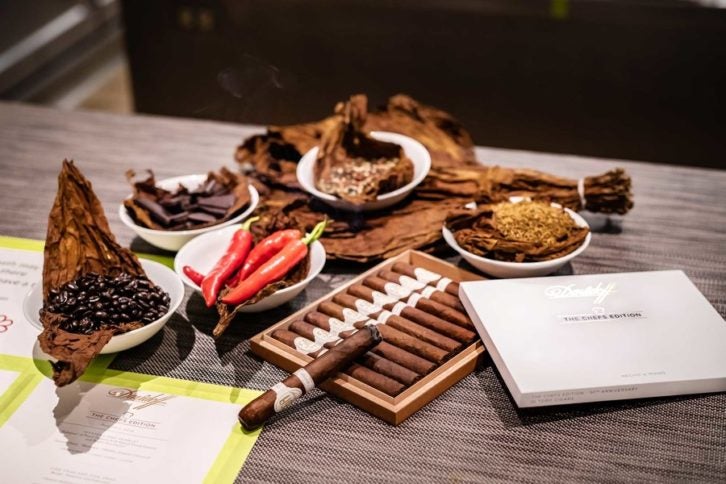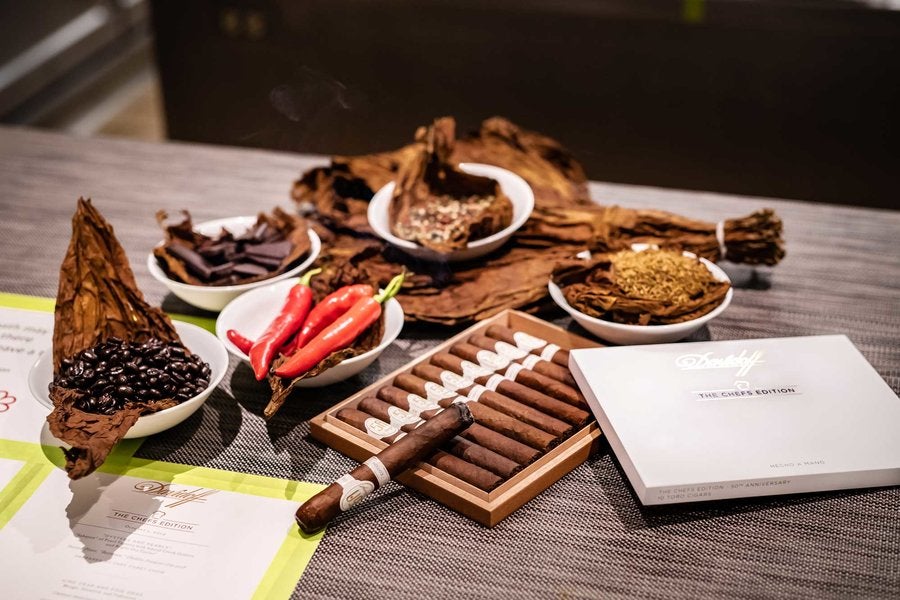 Everyone knows the importance of wine pairing with food, but few appreciate the detail required to create the perfect post-dinner cigar. To celebrate its 50th anniversary, Davidoff has collaborated with Michelin-starred chefs to launch a second Chefs Edition Cigar.
Thomas Keller (The French Laundry), Alvin Leung (Bo Innovation), Klaus Erfort (Gästehaus) Heiko Nieder (The Dolder Grand), and Shaun Rankin (Ormer Mayfair) worked together to create the kind of cigar that would befit a Michelin-starred menu. The result is a cigar with notes of licorice, oakwood, Szechuan pepper and leather with endnotes of eucalyptus and spice. The Chefs Edition is limited to 5,000 boxes of 10 cigars.
$300, davidoffgeneva.com
Tiffany 1837 Makers Flask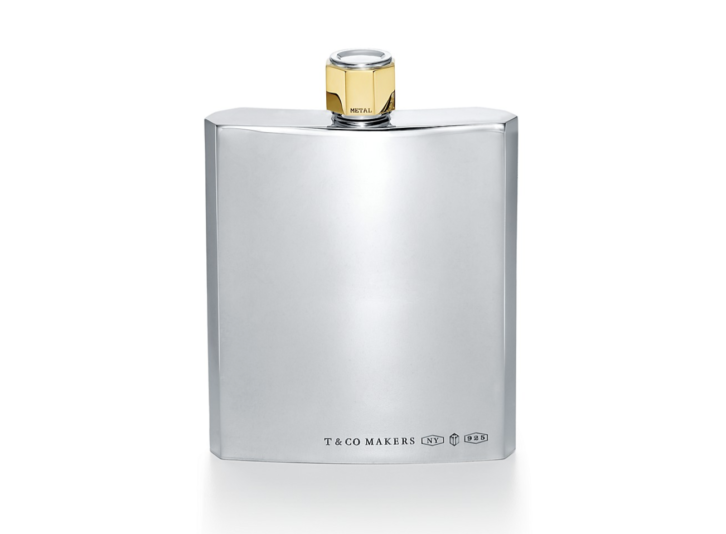 Tiffany & Co made a subtle piece of history earlier this year when it launched its first ever male jewelry collection, 1837 Makers. Along with a host of innovative pieces is a striking hip flask forged from sterling silver and brass. The flask has been carefully crafted to a level that honors the company's legacy of expert and technical craftsmanship with modern touches. An engraving can also be added to give it a personal touch for the holidays.
$875, tiffany.com
Montegrappa, Moon Landing LE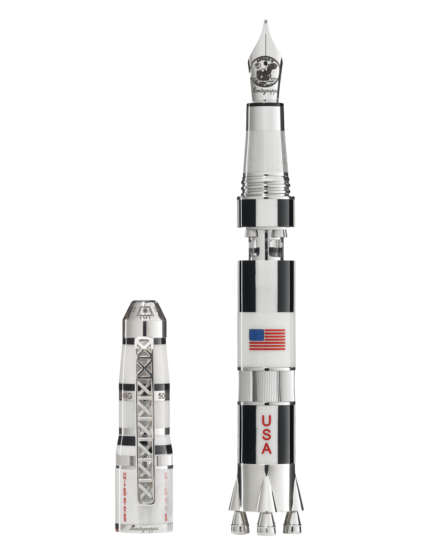 There was a worldwide appreciation for the achievements of our forefathers this year as the US celebrated the 50th anniversary of mankind's greatest achievement: landing on the moon. To commemorate the landmark, luxury pen makers Montegrappa has created a special edition pen with a level of intricacy that would make any rocket scientist swoon.
The pen is crafted with a striking combination of white pearlized resin and polished Sterling Silver trim, with decorative enameling to evoke the fuselage markings of the original craft. The ingenious semi-detachable barrel allows the user to simulate the separation of the second and third stages of the Saturn V rocket while also revealing special viewing windows that expose the pen's internal ink flux mechanism. This is both a supremely functional gift as well as a prized collectors' item and a future family heirloom for anyone enchanted by the wonders of space exploration.
$6,500, montegrappa.com
Assouline, The Impossible Collection of Cars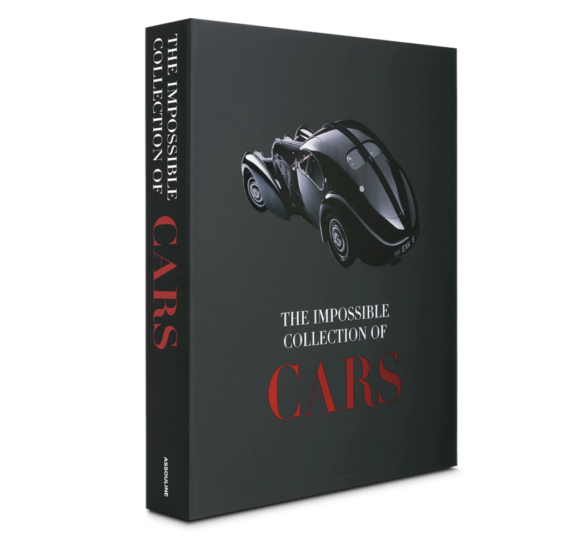 The luxury publisher continues to astound with its evocative Impossible Collection series and this latest release is sure to be a hit with anyone with a love for automobiles. This beautifully-crafted coffee table book showcases the 100 most exceptional cars of the 20th century from the 1909 Blitzen Benz to a 1996 McLaren F1. Each car was chosen for its revolutionary engineering, magnificent lines, and that certain je ne sais quoi that turned heads wherever they appeared. The beautiful cars within are done justice in an exceptionally crafted book made with cotton paper and presented in a beautiful black rubber clamshell box with a cutout metal plate.
$895, assouline.com
Linley, Cufflink Box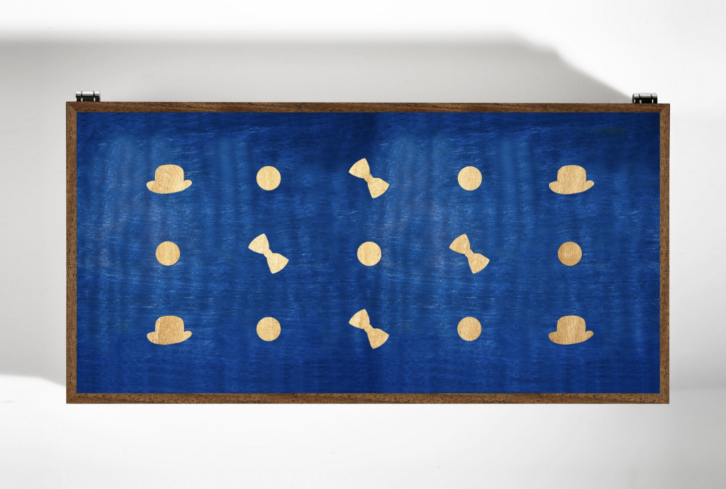 Linley has long struck a chord with well-heeled gentlemen for its ability to produce pieces that strike a perfect balance between subtle and stylish. This is truer than ever in its Gentleman's Cufflink Box, which is handcrafted in solid walnut and features a beautiful top decorated with polka dot, bowler hat and bow tie design on a blue eucalyptus background.
The design is a tribute to traditional London city attire that has since died out. While you would be hard pushed to find anyone in a bowler hat now, cufflinks have endured changing fashion trends and are still an essential accessory for any suit worth it's salt. In the Gentleman's Cufflink Box, they will have a worthy home.
$995, davidlinley.com
Pankhurst London, Shaving Set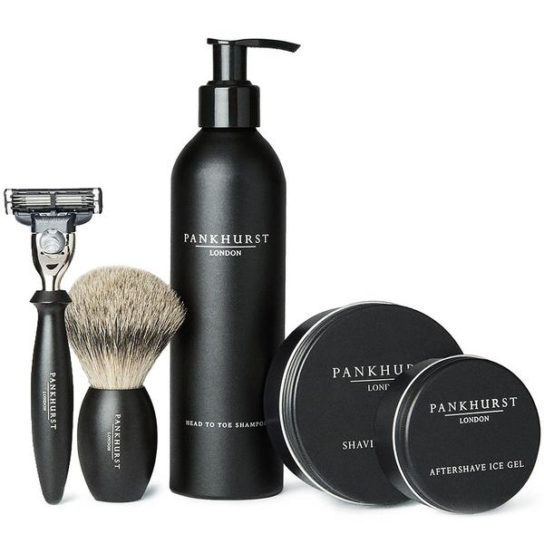 Men will naturally go through a number of shaving sets in their lifetime, but Pankhurst London has designed a set that will live long in the memory. This luxury set places the focus on the neglected processes that happen before and after a shave. This set gives you a perfectly weighted brush (made with silvertip badger hair) to apply the luxury shaving cream and finish with a cooling ice gel. The razor is forged from heavyweight German tungsten steel to a bespoke design that has been refined through years of experience in the company's barbershops.
$420, www.mrporter.com
Shackleton, Nimrod Cashmere Funnel Neck Sweater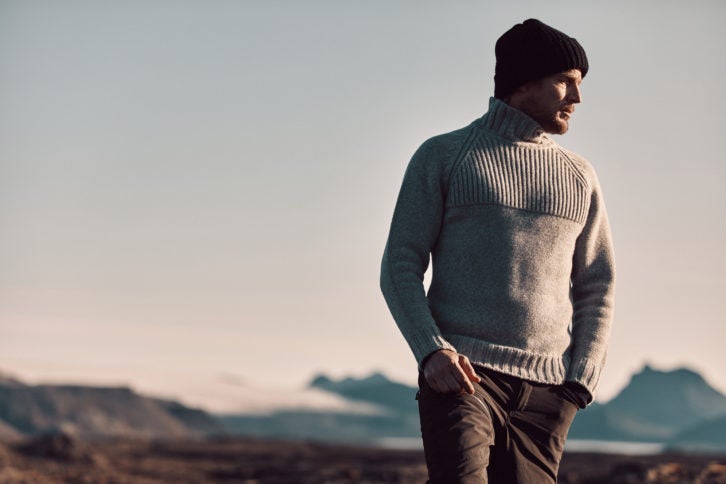 Polar exploration has come a long way since the days of Ernest Shackleton, but a company named in his honor is proving that the old ways are still the best when it comes to sweaters. Shackleton has designed a sweater based on the exact piece worn by the British explorer during his 1907 Nimrod Expedition and named it appropriately. The Nimrod Cashmere sweater is comprised of the highest quality cashmere and lambswool. The ribbed funnel neck reduces heat loss, making it perfect for those venturing out into the cold over the winter months while the hand-linked construction ensures it will endure the harshest of temperatures as Shackleton once did.
$611, shackletonlondon.com
Stefano Ricci, Suede Field Jacket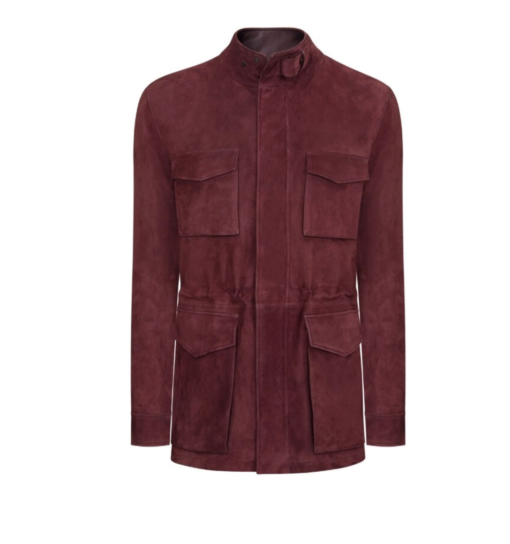 A classic design made to the highest standards by the luxury Italian fashion house, Stefano Ricci. This beautiful jacket has been expertly crafted in lambskin suede and provides protection from the winter elements and style in equal measure. The numerous pockets and double zip and pop button closure faction gives the jacket an unmistakable utilitarian look. That is perfectly balanced out by the stylish mockneck and signature galvanized ruthenium decorative hardware, which provides the unmistakable note of high-end fashion.
$7,400, stefanoricci.com
Canada Goose, Hybrid CW Element Jacket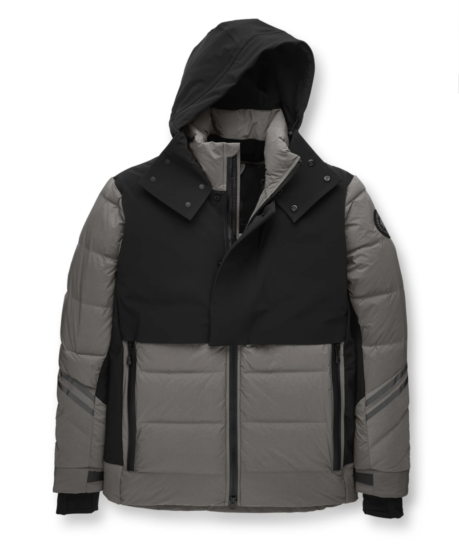 It seems like everyone with the means is wearing a Canada Goose jacket these days. But there is a good reason for that: the company is simply making the best cold-weather coats on the market. The new Hybrid CW Element Jacket is an example of Canada Goose's expertise in both design and function. The jacket combines the comfort of lightweight down with a with water-resistant Tri-Durance fabric. It is recommended for temperatures down to 5ºF, meaning it can handle the worst of a New York winter with ease.
$950, canadagoose.com
Norwegian Wool, Navy Cashmere Carcoat
This beautiful cashmere coat from Norwegian Wool is the highly versatile jacket that every discerning gentleman longs for in their wardrobe. This ultra-warm jacket looks equally well suited over an office suit or casually over jeans. The coat is fully lined with authentic down fill and is tested to temperatures as low as -15ºF. There is also a waterproof and windproof membrane, making it equally functional as it is fashionable.
$2,395, norwegian-wool.com