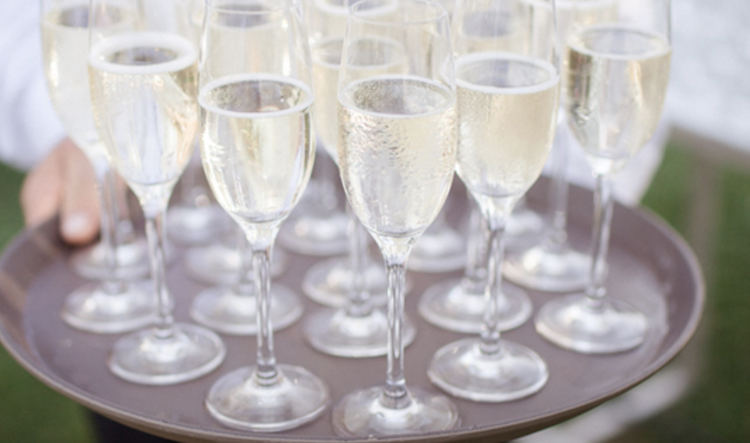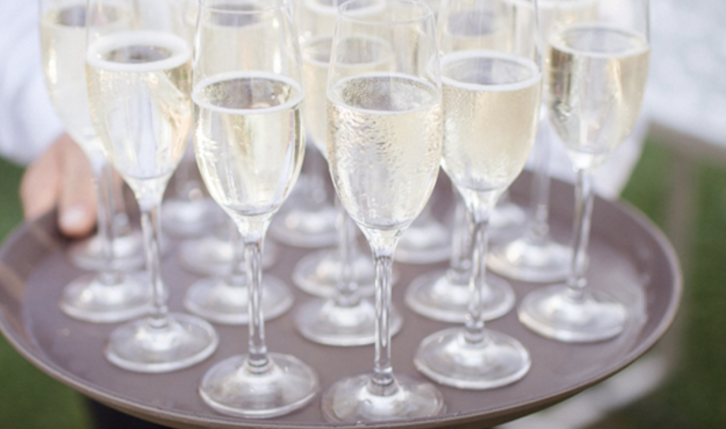 From now through the rest of fall, sip on some bubbly at the chic San Marco Terrace atop JW Marriott Venice Resort & Spa. Located just a 20-minute boat ride from St Mark's Square on its own private island, the hotel is the perfect serene escape from the city.
Enjoy sips of Champagne Taittinger from 6 to 8 p.m. while enjoying 360-degree views of the Venetian lagoon. Here you'll also be served canapés made by JW Marriott Venice's executive chef Dario Parascandolo and live music will play for the duration of the evening.
The lounge has been open through spring but will remain open throughout the fall season. As the weather cools down, bundle up, head to the terrace and warm up with glasses of the delicious champagne. You can choose from many expressions of the champagne, if you have a favorite, or indulge in plenty of various bottles.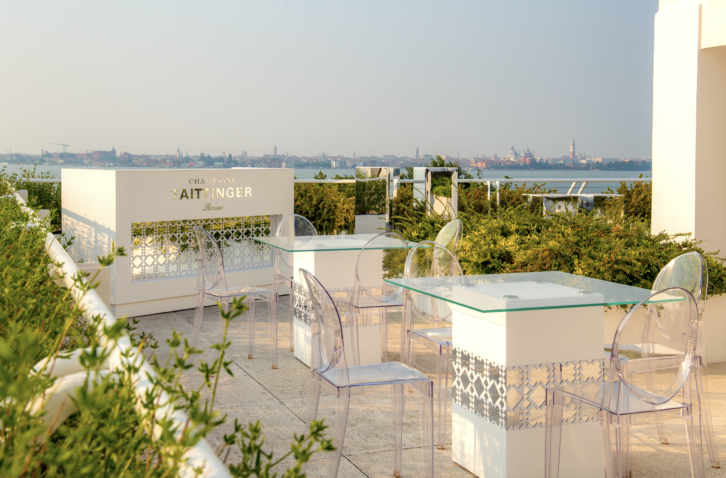 The waterfront hotel sits on grounds only grand enough to be in Italy. The estate boasts wraparound manicured lawns and towering trees – you can even take a gondola ride and dock at the resort. Talk about a grand entrance.
To get the full JW Marriott Venice experience, you must book the 2-bedroom Villa. The private villa comes with a private swimming pool secluded within the gardens of the resort, open-plan living spaces with plenty of natural light, a private dining area and walk-in closets. Whether you're traveling with friends or family, there's enough space to relax and have alone time or entertain for a large group.
[See also: Top suites in the world – Villa Rose, JW Marriott Resort & Spa]
There's plenty to do on property, including six restaurants and even a cooking academy, Sapori Cooking Academy. Alternate cooking classes one day and a spa day another, as the JW Venice Spa is not to be missed. The spa includes unique thermal experiences and has access to a private waterside deck and outdoor showers that face the lagoon.
If you're heading to Venice within the next week, be sure to stop by JW Marriott Venice Resort & Spa's second annual culinary festival, Gather by JW. From September 26 to 29, Gather by JW features renowned chefs, culinary experts and wellbeing experts for three days of cooking demonstrations and wine tastings. Wellbeing experiences through partnerships with Alo Yoga, Mala Collective and wellbeing experts will also be available. These experiences will focus on mindfulness, relaxation and getting most out of the beautiful location.
For more information, visit jwmarriottvenice.com