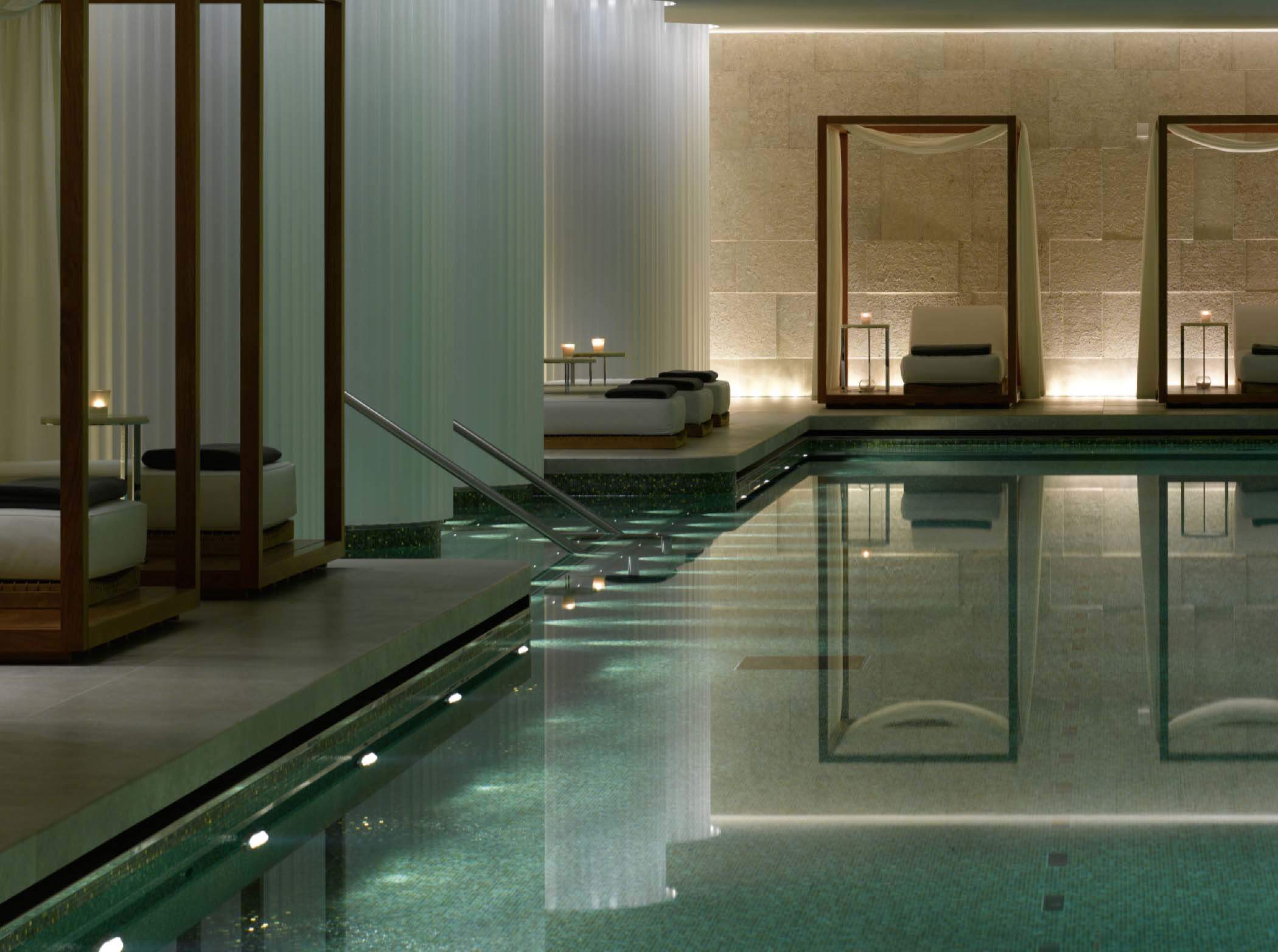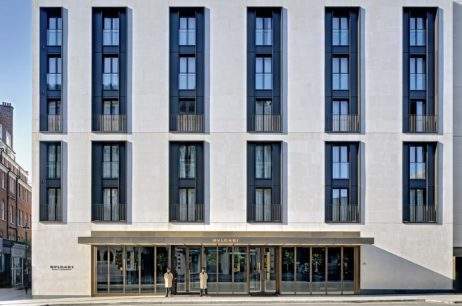 A stone's throw from Harrods and Harvey Nichols and perched on the edge of Hyde Park, Bulgari Hotel London is perfectly positioned in the city's most exclusive area. Despite being so close to the action, the hotel is a soothing respite (especially if you've been out shopping) with sleek, moody interiors, an exceptional spa and gym and Alain Ducasse's second restaurant in London.
STAY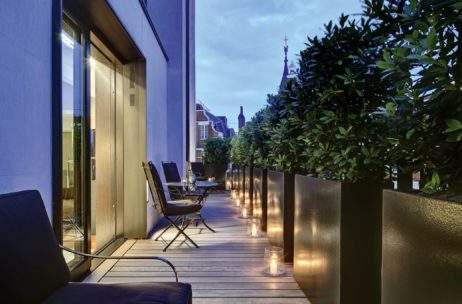 The Bulgari Suite spans approximately 2,300 sq ft with an en-suite master bedroom and walk-in his 'n' hers wardrobe, two living rooms (one with a fireplace), bar, dining room, kitchen and office. The generous balcony is dotted with lanterns and comfy daybeds, and is remarkably peaceful despite being in the middle of Knightsbridge. The dining room can seat up to 10 guests and the adjacent state-of-the-art kitchen has every appliance your chef needs, as well as delightful hand-crafted, specially-made tableware from LSA. There's an option for in-suite dining too — we recommend ordering breakfast to your suite so you can enjoy your morning coffee and eggs in a plush robe and slippers. The design hints throughout the suite are a subtle nod to Bulgari's illustrious history — the headboard has an intricate pattern taken from a 19th-century brooch, and there are gorgeous vintage advertising posters on the walls. Each suite has an assigned personal butler who is attentive and helpful without being overbearing.
RELAX
The gym, Workshop, is a knockout — easily one of the best gym hotels I've seen. veritable toy box for fitness enthusiasts, there's something to suit everyone and the L-shaped space means that even if there are other guests in the gym, you can easily feel like you have the whole place to yourself. The friendly trainers are available for one-on-one sessions including yoga and swimming workouts, and there's a 'healthy' menu to refuel afterwards — the Workshop health shakes are particularly appealing.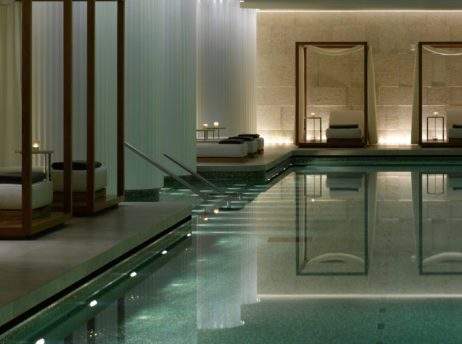 The swimming pool is the largest indoor pool at any London hotel, stretching 82ft long. The aqua-and-gold-leaf mosaic tiles give off an iridescent glow that, when paired with the cloud-like, four-poster lounge beds, will leave you feeling incredibly relaxed. If you happen to doze off like I did, the swishing draped curtains provide privacy.
At the end of the pool, there's a separate hydrotherapy pool lined with shimmering gold-leaf tiles. The underwater lounger and chairs have massage jets — great if you're jet lagged or just in need of rejuvenation.
The spa offers all the usual treatments (facials, massage, nail bar) as well as a few alternatives such as acupuncture, LED light therapy and osteopathy. There are a number of custom facials and massages available, too.
EAT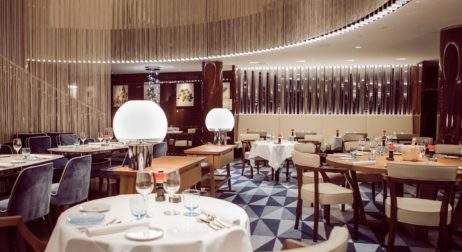 Alain Ducasse's restaurant second restaurant in London, Rivea, lies beneath a dramatic winding staircase. Inspired by the legendary chef's time spent exploring the markets of Italy and the South of France, the restaurant serves fine Italian and Mediterranean cuisine. Get a table tucked away in one of the booths so you can people watch. Order the ricotta and asparagus ravioli for starter and beef short rib for main. After dinner, head upstairs to the lively bar for cocktails, or upstairs again to the cigar lounge.
LOUNGE
Just past the hotel's entrance is the lounge — a welcoming space with an open fire and cozy sofas, perfect for afternoon tea consisting of home-made pastries and carefully selected teas from around the world. If you're after a movie night, head to the 47-seat cinema. The hotel recently announced its inaugural Breakthrough Women Film Series, where the cinema hosts a series of four preview film screenings that champion young female filmmakers and female-driven stories. The next screening will be of the critically acclaimed film Blame followed by a Q&A with the 22-year-old writer, director, producer and lead actress, Quinn Shephard.
The Bulgari Suite from $11,400 per night. Contact london@bulgarihotels.co.uk, +44 207 151 1010, bulgarihotels.com