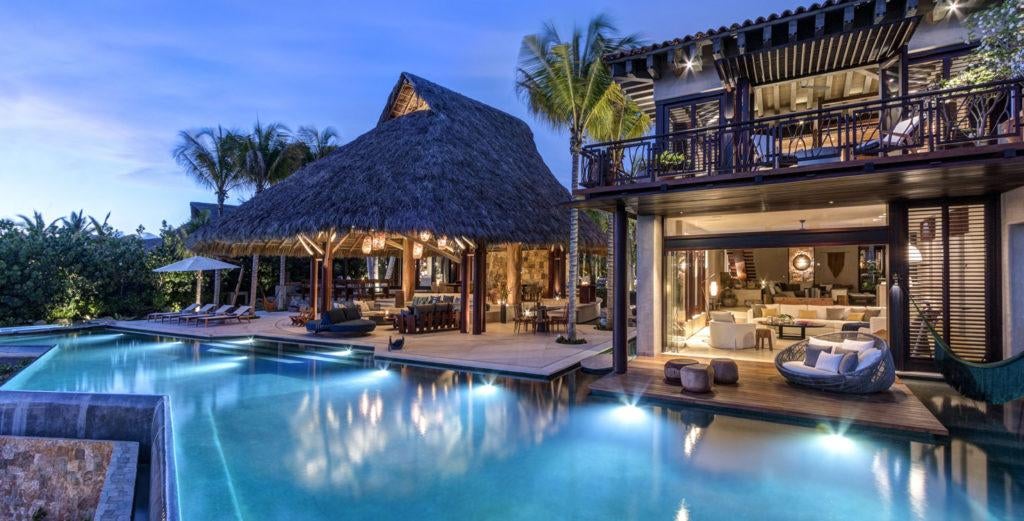 With more people seeking private vacations and escapes that some hotels can't deliver, Marriott International has taken it upon themselves with their unique network to provide the most luxurious vacation-home rentals for its diverse clientele in all price ranges with the launch of their new Homes & Villas by Marriott International.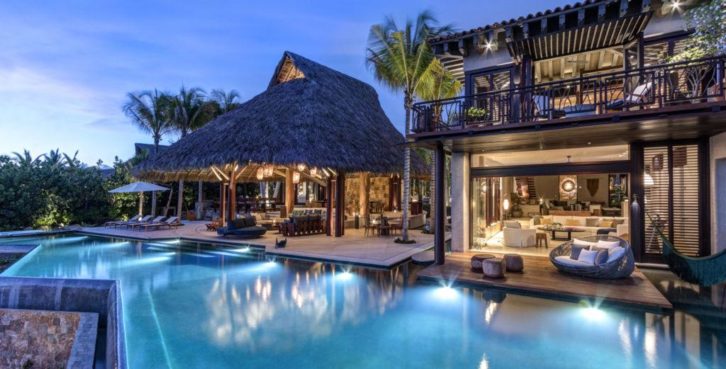 Marriott International partners with property management companies in each of its 100+ destinations to bring you the best vacation rentals, from private beach villas to cabins to luxury apartment rental. Before each property is added to their roster, it's reviewed by hospitality professionals and must meet the company's high safety standards, as well as comfort, amenities and stress-free access. This curated selection of homes allows travelers a different way to spend a vacation but knowing that each trip will come with the same service Marriott is so revered for.
Travel to Irish castles, charming towns in the Amalfi Coast, oceanfront estates in California or mountain retreats in Lake Tahoe. Homes & Villas can take you around the world with its robust selection of homes in the world's hottest destinations.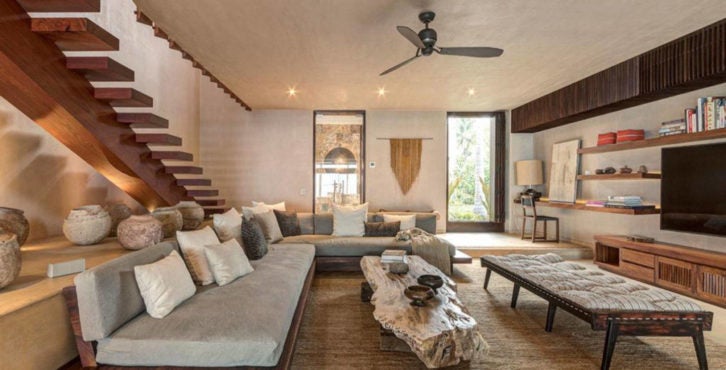 One of our favorites is an oceanfront paradise in Punta Mita, Mexico set in the exclusive La Punta residential region. A true Mexican paradise, the home has an open-plan space (you can nearly feel the ocean breeze just from looking at pictures) and is made of natural materials that bring a sense of place to the luxury bungalow-style home. From any vantage point, enjoy panoramic ocean views with the Marietas Islands to one side and the Sierra Madres to the other. Enjoy luxurious touches, like pathways over reflecting pools, an infinity pool, Jacuzzi, thatched-roof palapa and fire pit. Here, you'll be right in front of the ocean with direct access to the beach via a pathway in the sand. The nine-bedroom palatial villa also has a media room, gym and massage room.
The multi-level home is appointed with modern amenities and a contemporary design with a distinct Mexican feel through its tropical decor, neutral color palette and pops of rust red and deep brown at every turn. Far from prying eyes, you can enjoy your vacation is complete privacy.
Additionally, Marriott Bonvoy loyalty members can use points to book through Homes & Villas by Marriott International. Members can earn and redeem points at these home rentals just as they can at Marriott's properties around the world.
From $12,500 per night. For more information, visit homes-and-villas.marriott.com