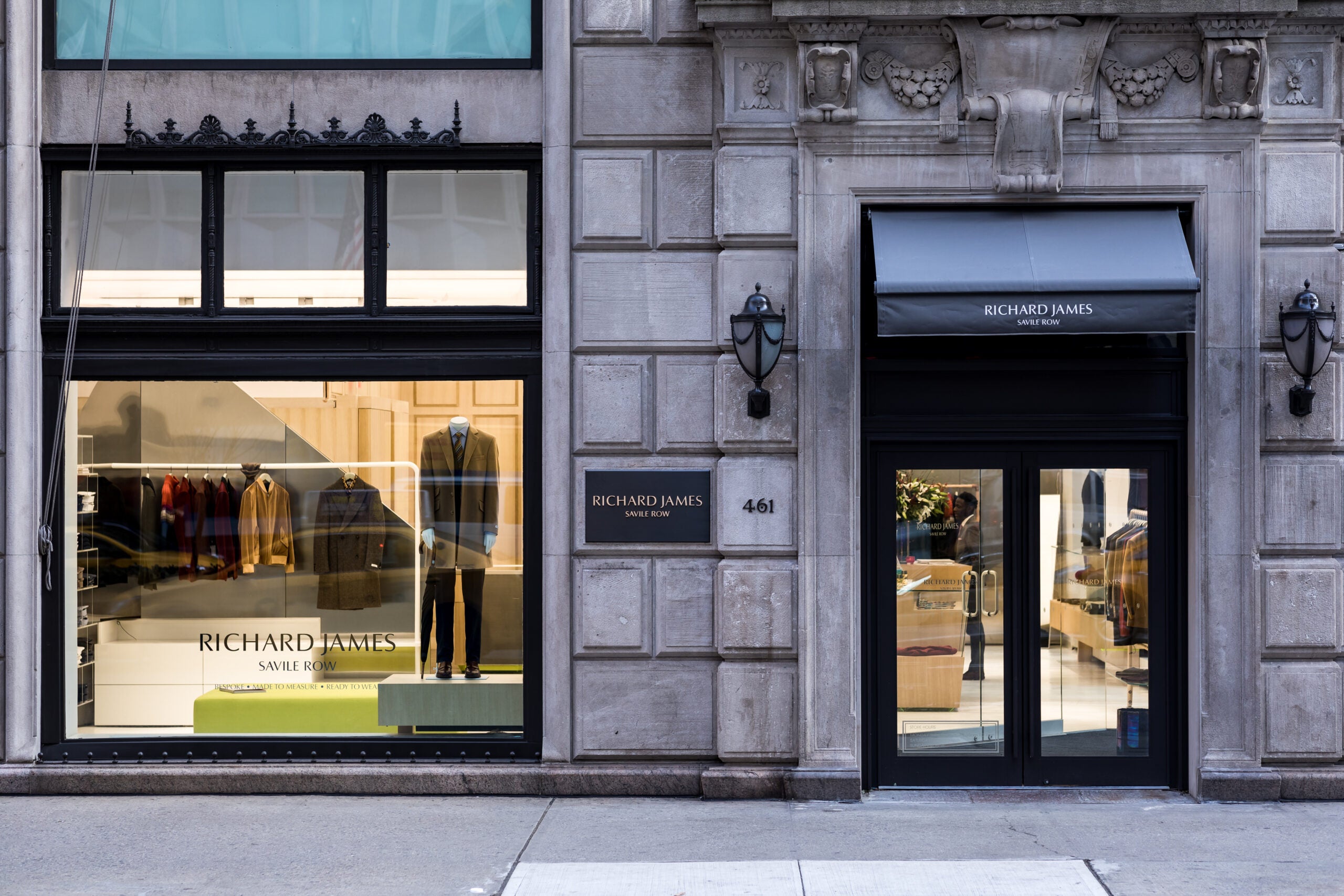 British tailor Richard James recently opened its first US store on New York City's prestigious Park Avenue this week. The Savile Row brand is known for bespoke tailoring in addition to vibrant, yet classic ready-to-wear.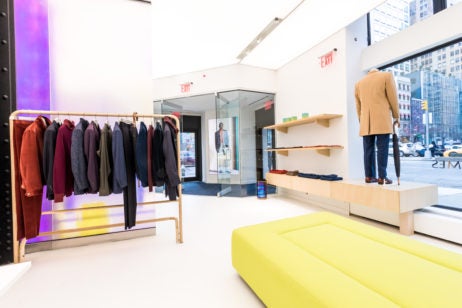 The 2,260-sq-ft boutique, in a gorgeous building on the corner of 57th, enlisted Andy Martin Architecture to design the open-plan space, the same firm who designed the company's flagship London boutique. The bright and modernly appointed space is separated into two sections: one side is made-to-measure and the other, ready-to-wear. The sides are separated by a translucent wall. The brand hopes to host art installations in the future, and will do so with the ambient lighting system installed in the ceiling of the store. Vibrant pops of color, reminiscent of hues you see within Richard James offerings, dot the store (a neon futon and coral-colored wallpaper in the dressing room are just a few of the playful accents.
Richard James founder Sean Dixon says that the New York store opening was a natural next step.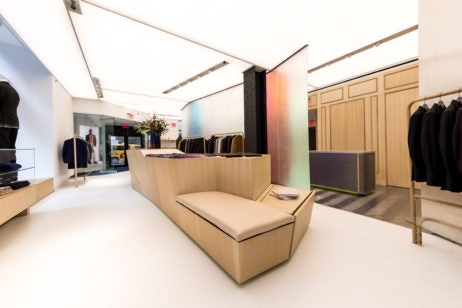 "After many years of looking for the right location in New York, we are very excited to open our first US flagship store on the corner of Park Avenue and 57th Street," Dixon told Elite Traveler. "We have always had a strong connection with New York. In fact, many clients who visit us in Savile Row will be pleased to find it is a logical extension of the brand: the ability to offer our bespoke, made-to-measure and ready-to-wear collections here on Park Avenue."
Richard James, 461 Park Avenue, New York, +1 646 905 8733, richard-james.com