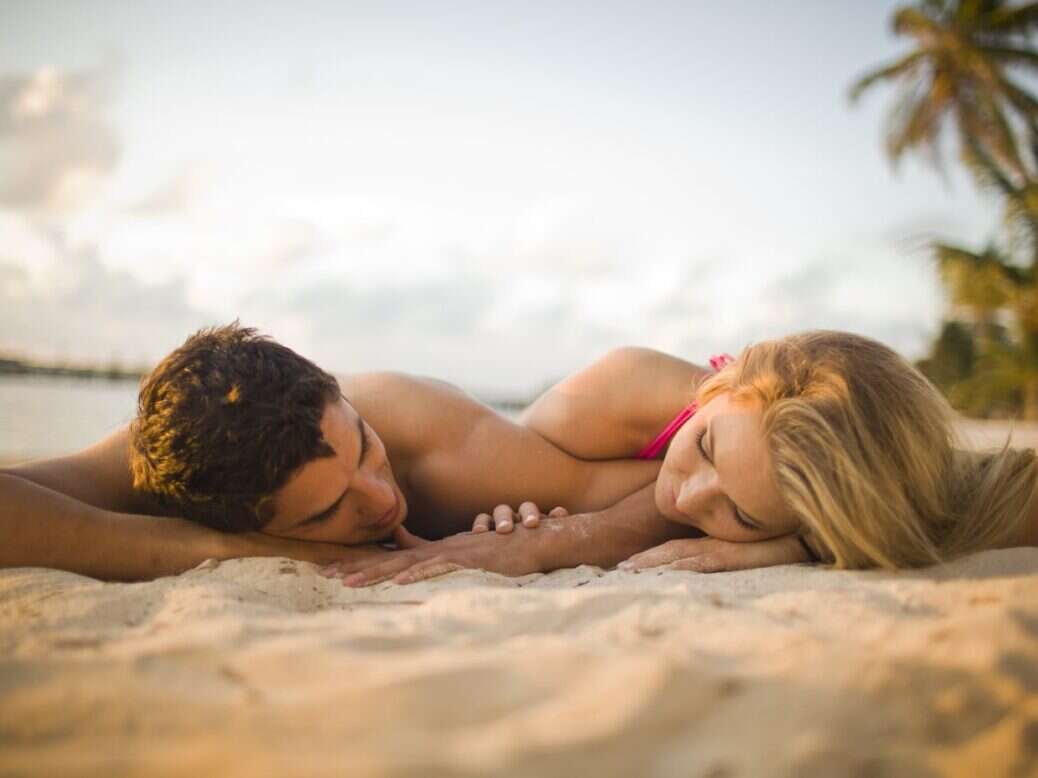 With its crystal blue warm waters, picture-perfect beaches and idyllic tropical islands, few destinations are as romantic as Belize. It could be your first trip away together, a honeymoon from heaven or even the location of the wedding itself, whatever the occasion, Belize is perfectly suited to see romance flourish.
Several elements are crucial to the perfect romantic getaway, one of them is peace and quiet. A romantic holiday is one where you can enjoy each other's company, without distraction, while the outside world fades into the background. As the least populated country in Central America, Belize truly understands the beauty of peace and quiet.
Head straight to one of Belize's 450 cayes (islands) and, once off the mainland, you will feel as though you're the only people in the world.
In addition to the tranquil, slow pace of life in Belize, the abundance of natural beauty will have you in awe. Coral reefs are bursting with life and ancient jungle canopies lay home to howler monkeys that swing through the trees.
However you enjoy your romance, Belize is the ideal getaway to spend quality time with a loved one in one of the most beautiful countries in the world.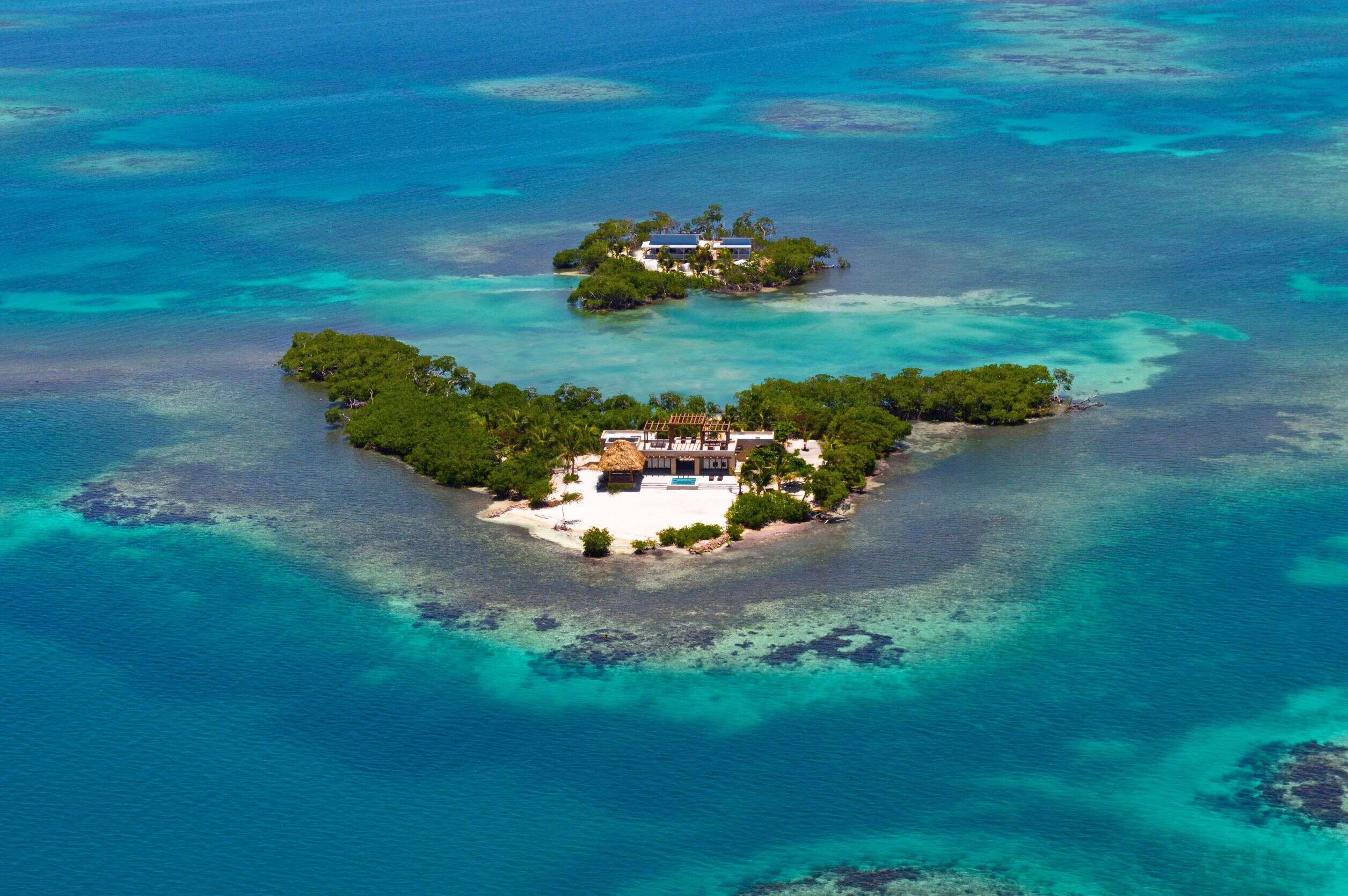 Rent an Island
There are few things more romantic than having your own private island hideaway, a true dream for most, Belize regularly turns this fantasy into reality. One of the most sought-after is Gladden Private Island — it's easy to see why — it's one of the world's best romantic escapes.
Located 20 miles off the coast of Placencia, in the south of Belize, the private one-acre Gladden Island features an incredible 3,000-sq-ft villa that will be your home away from home. Although featuring two large bedrooms, Gladden Island was designed from the ground up as the ultimate romantic couple's destination.
While staying at Gladden Island you are guaranteed to be the only guest. Hidden behind Gladden is a second smaller island where staff are located but always at hand. All food is prepared by a top-quality chef; the island is kept in tip-top condition by a groundskeeper; there is a dedicated massage therapist; and a host who will plan all your activities.
When you aren't out snorkeling or scuba diving, relaxation is the order of the day. Gladden Island is the ultimate place to live out a romantic island fantasy.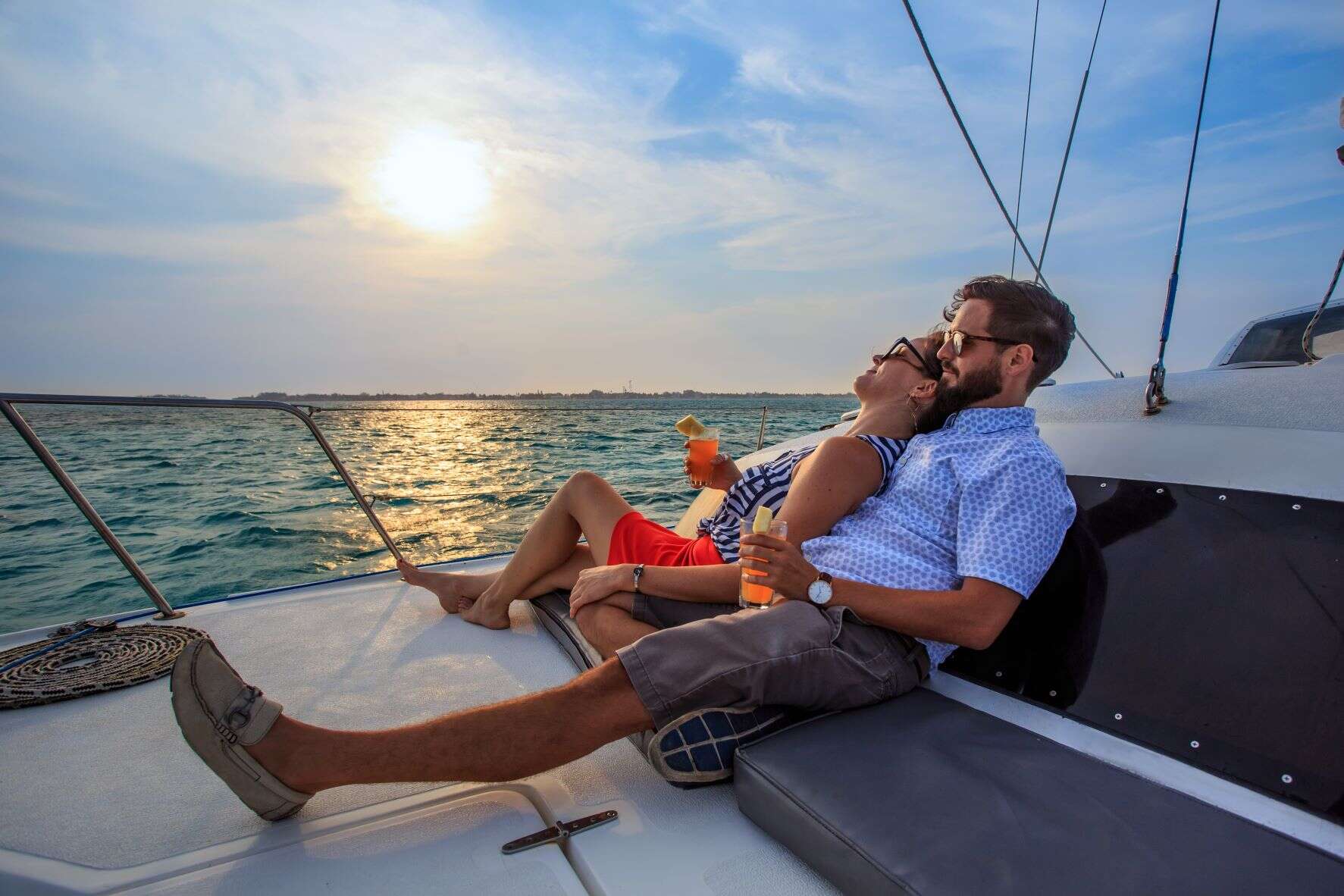 Sunset in Belize
Sunsets in Belize are a sight for sore eyes. Be it from your own private island, on a long white sand beach or while at sea, there are plenty of options in Belize to enjoy your own picturesque sunset moment.
Couples will love hiring a boat in the evening and heading out across the incredible Belize Barrier Reef in search of immaculate views. Boats are often accompanied by the local wildlife, so expect passing dolphins, turtles and nurse sharks to come swimming by.
One of the best places to watch the sunset in Belize is Ambergris Caye, the largest island in Belize. In the only town on Ambergris Caye, San Pedro, you can find a quiet or lively spot to enjoy a cocktail and watch the sun sink below the waves. After sunset, it's time to find a restaurant and enjoy a candle-lit meal for two.
However you like to enjoy the end of the day, Belize has an abundance of romantic spots and hideaways that will undoubtedly help you capture that perfect moment together.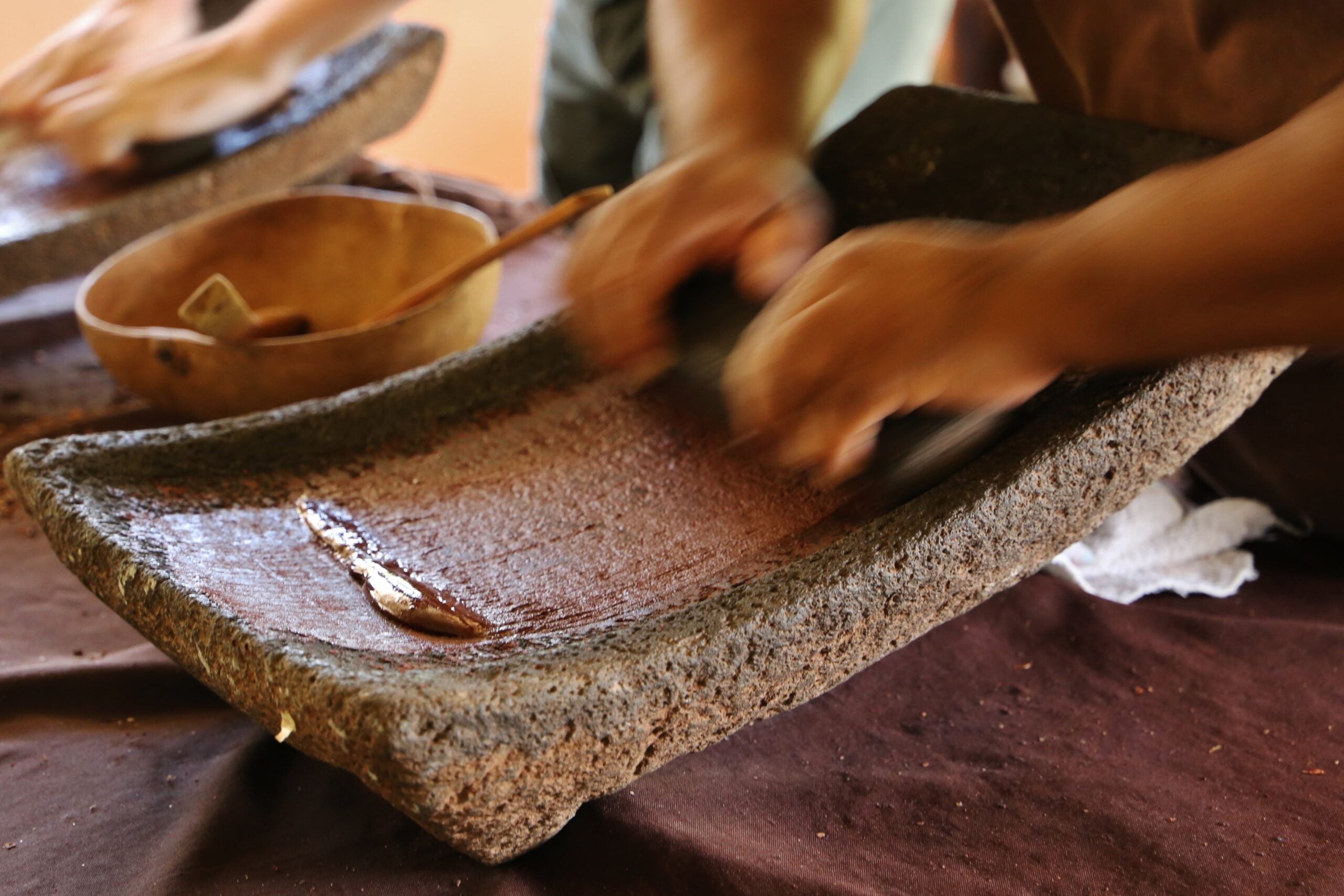 Chocolate making
Belize has a lengthy history with cocoa that stretches back to ancient times and few things are as romantic as chocolate. It is believed that the Mayas, who inhabited the area that is now modern-day Belize, used to drink a form of cocoa as long ago as 1750 BC.
Today, cocoa is used to produce chocolate in many different forms, from bars to drinking chocolate, and is one of the most popular gifts on Valentine's Day. In Belize, take the chance to be involved in the ancient process from the beginning.
[See also: Belize: A Family Vacation Heaven]
Belize is still regarded as a small origin for cacao production, producing less than 150 tons per year, however, the cacao that is produced is of extremely high quality. Much of this output is sold to small boutique producers who make bars that have proven to be popular with visitors. One of these boutique operators is the Belize Chocolate Company which has a small store on Ambergris Caye and Caye Caulker.
Those who are venturing to Belize for a romantic getaway should head to one of the plantations in the south like the Che'il Mayan Chocolate Factory where visitors can enjoy a tour as well as make their own chocolate from bean to bar.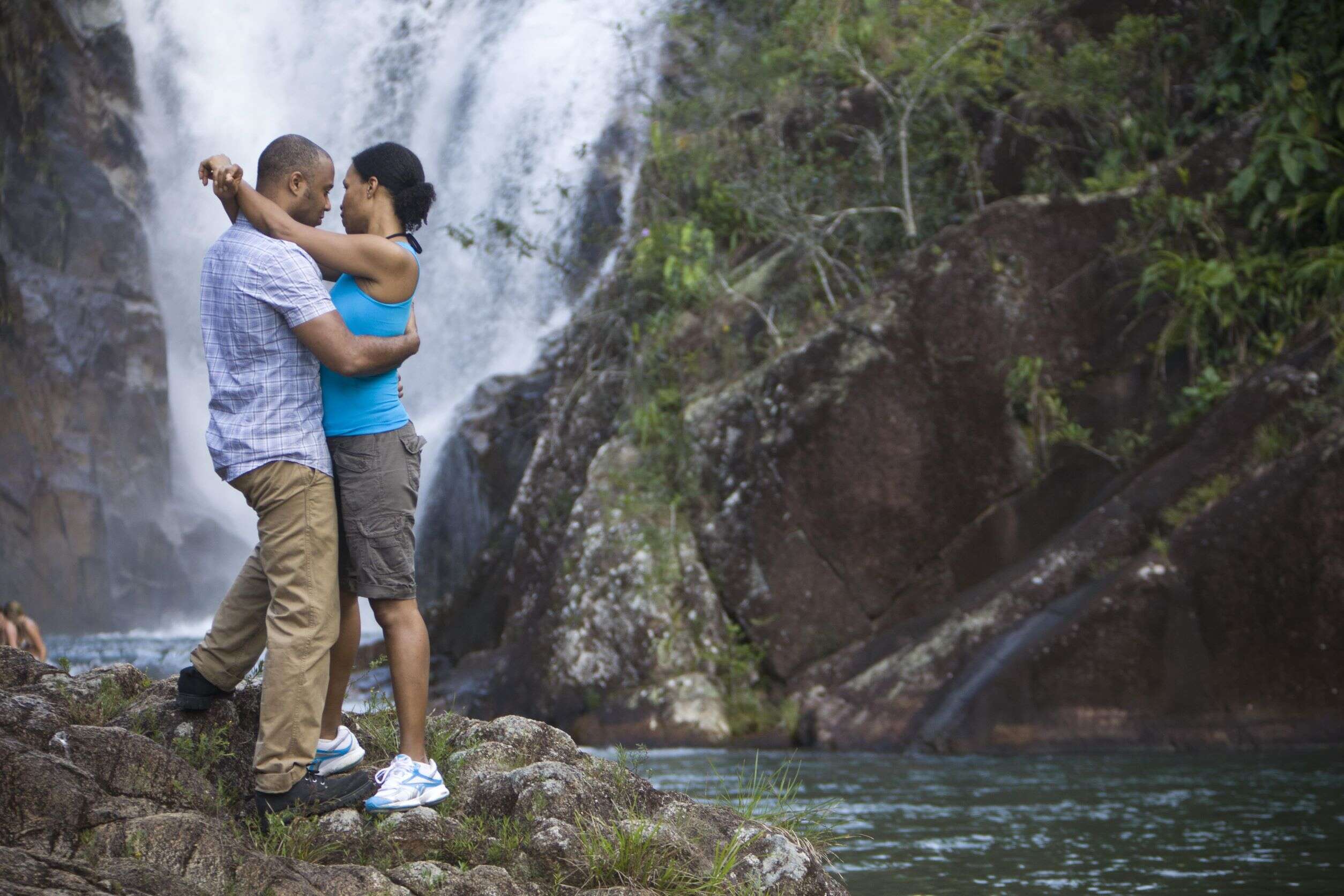 Take a hike through jaguar country
While some people like their romance to be relaxing, others are seeking a shared adventure. The more adventurous romantic visiting Belize should head straight to Cockscomb Basin Wildlife Sanctuary and Jaguar Preserve. This is the ideal spot to get a true taste of the jungle.
This is the world's only Jaguar preserve and covers an impressive 150 miles of tropical forest. Don't panic too much though, although being the third largest member of the cat family Jaguars are masters of camouflage and are rarely spotted. You're far more likely to bump into a troop of howler monkeys or one of the 300 bird species that can be found in the sanctuary.
While some people like their romance to be relaxing, others are seeking a shared adventure. The more adventurous romantics should head straight to Cockscomb Basin Wildlife Sanctuary and Jaguar Preserve. This is the ideal spot to get a true taste of the jungle.
What sets Cockscomb Basin apart from other wildlife sanctuaries is the vast number of trails that stretch across the reserve. These trails are well-marked and easy to follow allowing visitors to truly experience the wonder of the jungle.
One of the longer trails leads to a stunning waterfall that pours into a small pond. The perfect romantic secluded spot to cool off after a morning of hiking through the jungle. While the lush rainforest may not be everyone's ideal romantic destination, those who are so inclined will find it absolutely enchanting.