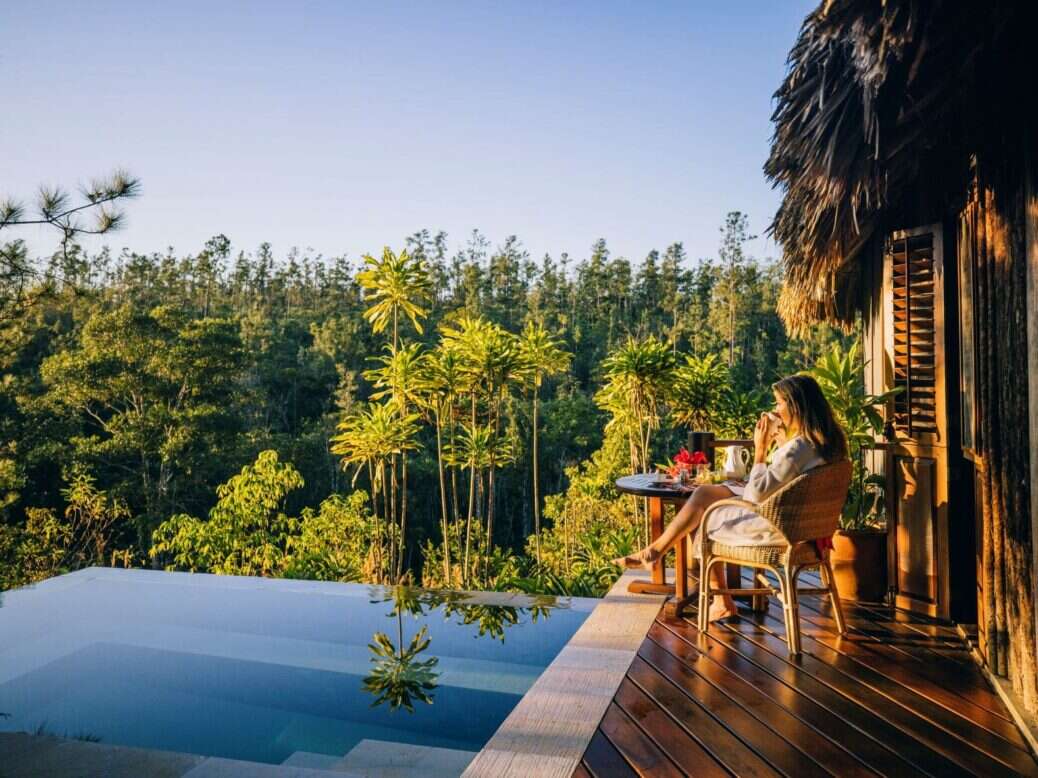 A short two-hour flight from Miami, Belize is a hidden gem of luxury travel, where picture-perfect destinations combine with an idyllic climate, enchanting hotels and the joy of living.
Luxury means different things to different people. It could be an island hideaway, miles from your nearest neighbor, where you can relax in perfect solitude. A glamourous beach resort, crafted by the finest designers, where walks along the sand are only paused to indulge in fine food. Or perhaps, an exceptionally curated resort from a renowned brand that provides world-class attentive service and amenities.
However you enjoy your luxury, the coastline and islands of Belize are dotted with exceptional accommodations from the traditional to the modern. Couples retreats or villas big enough for the whole family — decorated with exceptional style and quality — ensure an unforgettable vacation.
You could even kick off your holiday in luxury by arriving via private jet. Each year, many jets touch down at Belize's Philip S. W. Goldson International Airport. There are also several charter companies that operate a service to Belize from destinations like Los Angeles and Miami.
Those looking for a Caribbean stay with a touch of luxury should consider the tropical paradise of Belize for their next dream getaway.
[See also: Belize: A Paradise for Thrill Seekers]
A Hollywood stay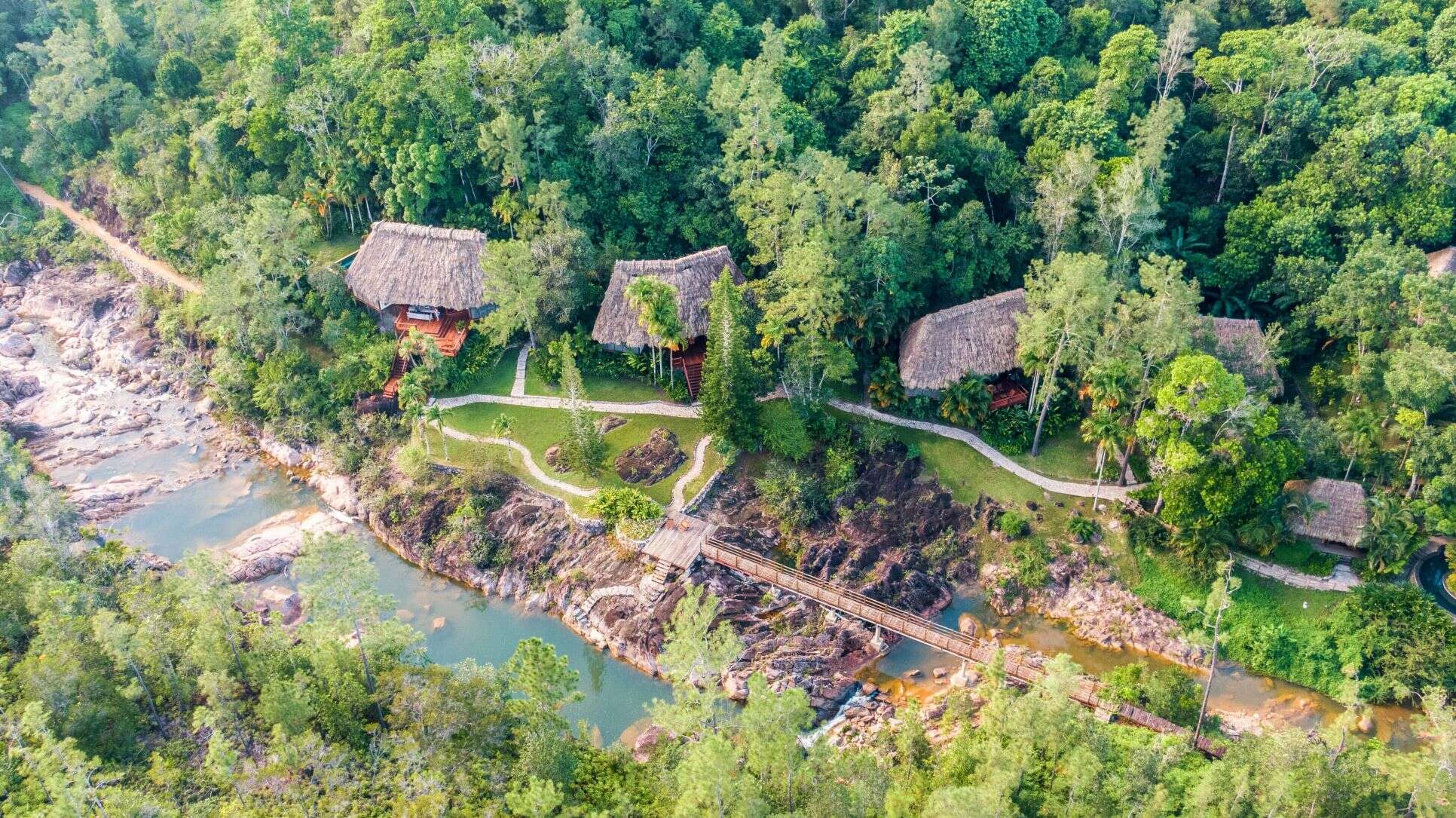 Film lovers will rejoice at the fact that two of the finest hotels in Belize are actually owned by legendary Hollywood director Francis Ford Coppola.
Following his meteoric rise in the 1970s with The Godfather (1972), The Godfather Part II (1974) and Apocalypse Now (1979), Coppola was regarded as one of the finest filmmakers of his generation. Coppola visited Belize in the early 1980s and fell in love with the country, before purchasing the abandoned Blancaneaux Lodge and transforming it into a family retreat.
In 1993, Coppola opened this 20-room magical hideaway to the public and it remains an exemplar of luxury. Set deep within the jungle-covered mountains of western Belize, Coppola was initially drawn to this property by its privacy. It's a feature that still rings true to this day.
Guests can choose from a wide variety of accommodation ranging from smaller cabañas to Coppola's villa and the enchanting cottage.
Blancaneaux Lodge is the supreme sojourn for those looking to escape the real world, disappear for a while in the dense Belizean jungle, and sample life at a leisurely pace. Situated on the banks of the Privassion Creek, there's a mixture of natural springs and swimming pools to enjoy, in addition to a waterfall spa that specializes in Thai massage.
Almost all of the power used by the lodge is generated by a hydroelectric system that is powered by the nearby creek, ensuring Blancaneaux Lodge is also environmentally conscious.
[See also: Belize: A Family Vacation Heaven]
Coppola Part II: Turtle Inn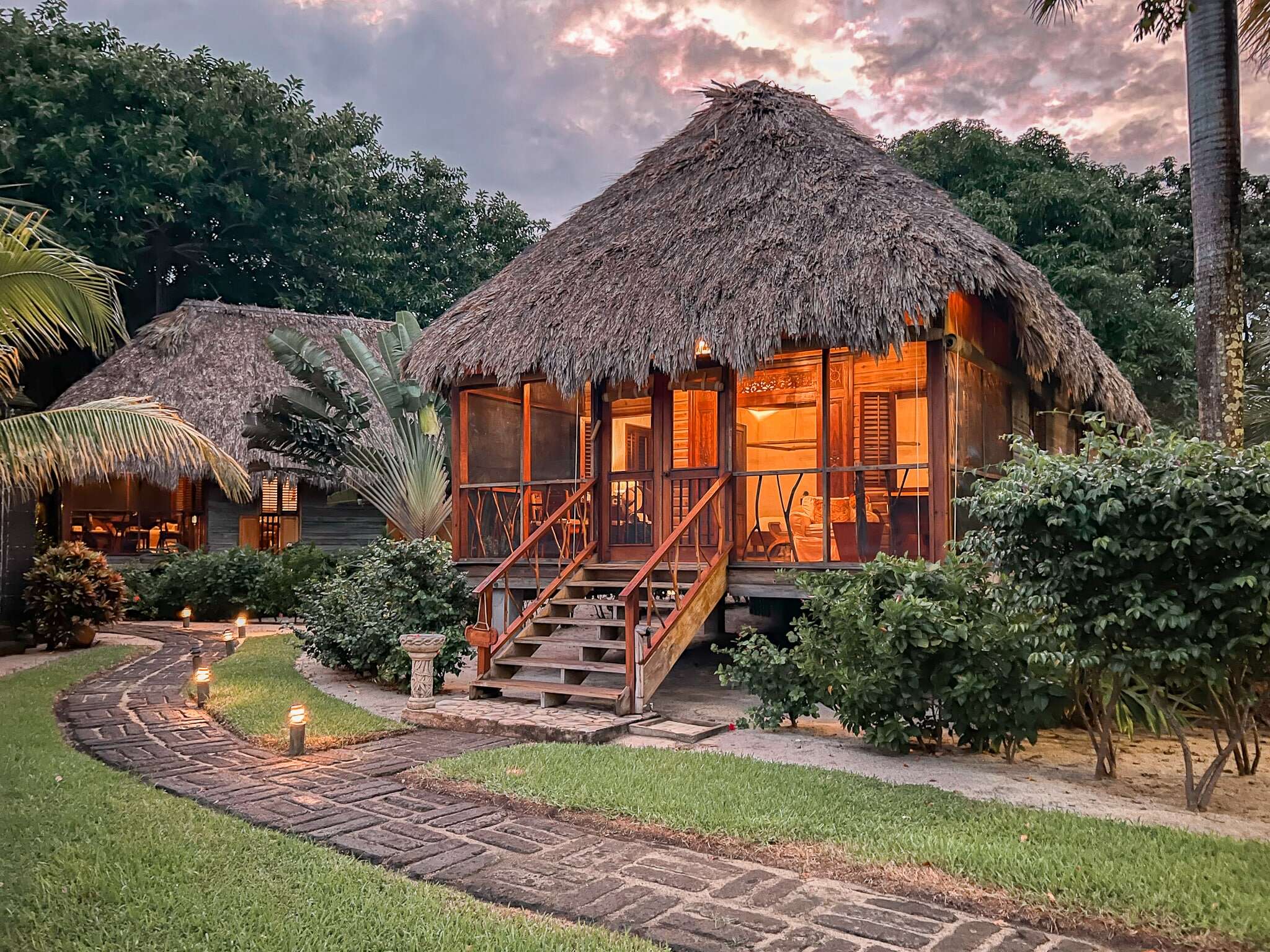 As the director of one of the most successful sequels in history, it's no surprise that Francis Ford Coppola's second hotel in Belize is also a triumph. In 2001, Francis and his wife Eleanor Coppola purchased Turtle Inn. It's clear they were looking for the one thing that Blancaneaux Lodge lacked: access to a beach.
This property is in the south of Belize and is exactly what the mind conjures when one thinks of a Caribbean beach paradise. With the sea just yards away from the thatched cottages, you're sure to wake up to the peaceful breaking of the waves.
With only 25 rooms, this exclusive beachfront spot sits at the height of Caribbean luxury. Accommodation ranges from smaller seafront cottages, a selection of villas and larger properties like Sofia's beach house and the Francis Family Pavilion. Across this wide variety, all are catered for from couples and solo travelers, right the way to larger groups.
There is a wine cellar featuring over 1,200 bottles from around the globe, including from Coppola's Winery and Inglenook estate in Napa Country. Guests will also love the wide choice of restaurant options like Auntie Luba's Kitchen, an authentic Belizean diner and Mare, a fresh seafood and traditional Italian restaurant.
Those looking to relax will love the sunset spa, while those seeking to be a little more active should head to the on-site dive shop, where equipment can be rented and tours and PADI qualifications can be booked.
[See also: Why Belize Makes an Incredible Romantic Getaway]
Cayo Espanto: A private island escape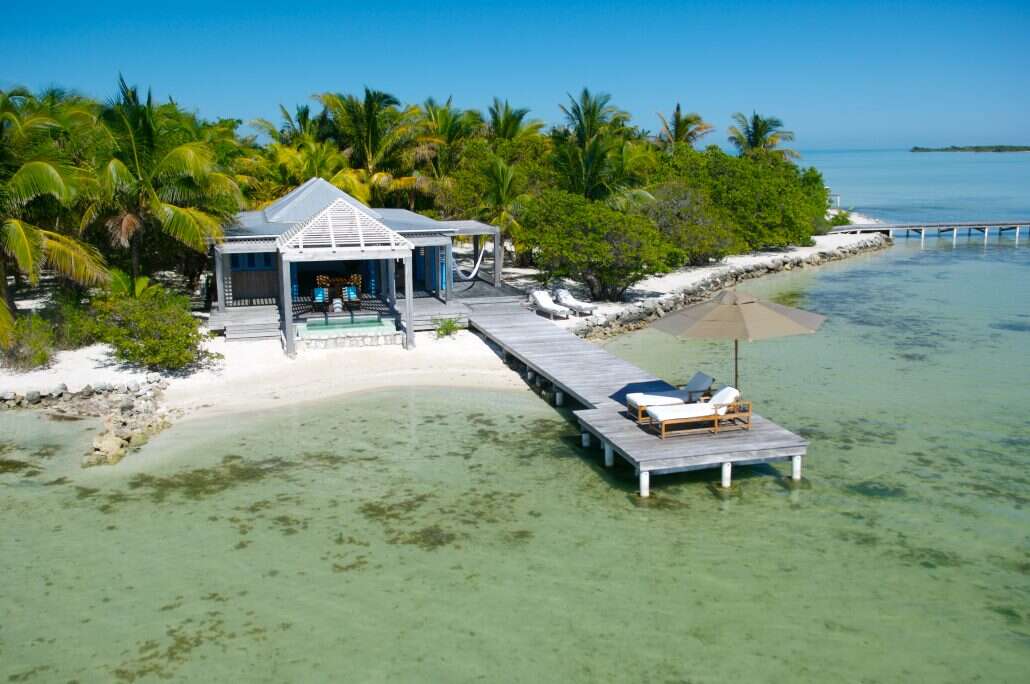 We have looked at a luxury hotel deep in the jungle of western Belize and a beach resort in the south of the nation. But what about somewhere off the mainland?
The luxurious Cayo Espanto is a private island in Belize's north, just off the coast of Ambergris Caye, the largest of Belize's many islands. This palm-dotted island looks almost too perfect. Its four acres sit just a seven-minute boat ride from Ambergris Caye, which can be quickly accessed using the island's private boat.
Seven villas adorn Cayo Espanto, from quaint single-bedroom beachfront houses, the unique one-bed Casa Ventanas that sits over the water at the end of a private dock and more sizable two-bedroom villas.
While all of these options can absolutely be considered luxury, there is no question that the pinnacle can only come from renting the entire island to yourself. Cayo Espanto becomes a playground for you and up to 17 guests.
All food is prepared by the onsite private chef who curates a menu each morning based on guests' preferences and includes the freshest tropical ingredients. From a candle-lit dinner on your personal veranda to breakfast in bed, Cayo Espanto allows you to dine exactly how you see fit.
[Read more: The Best Luxury Hotels in Los Cabos]