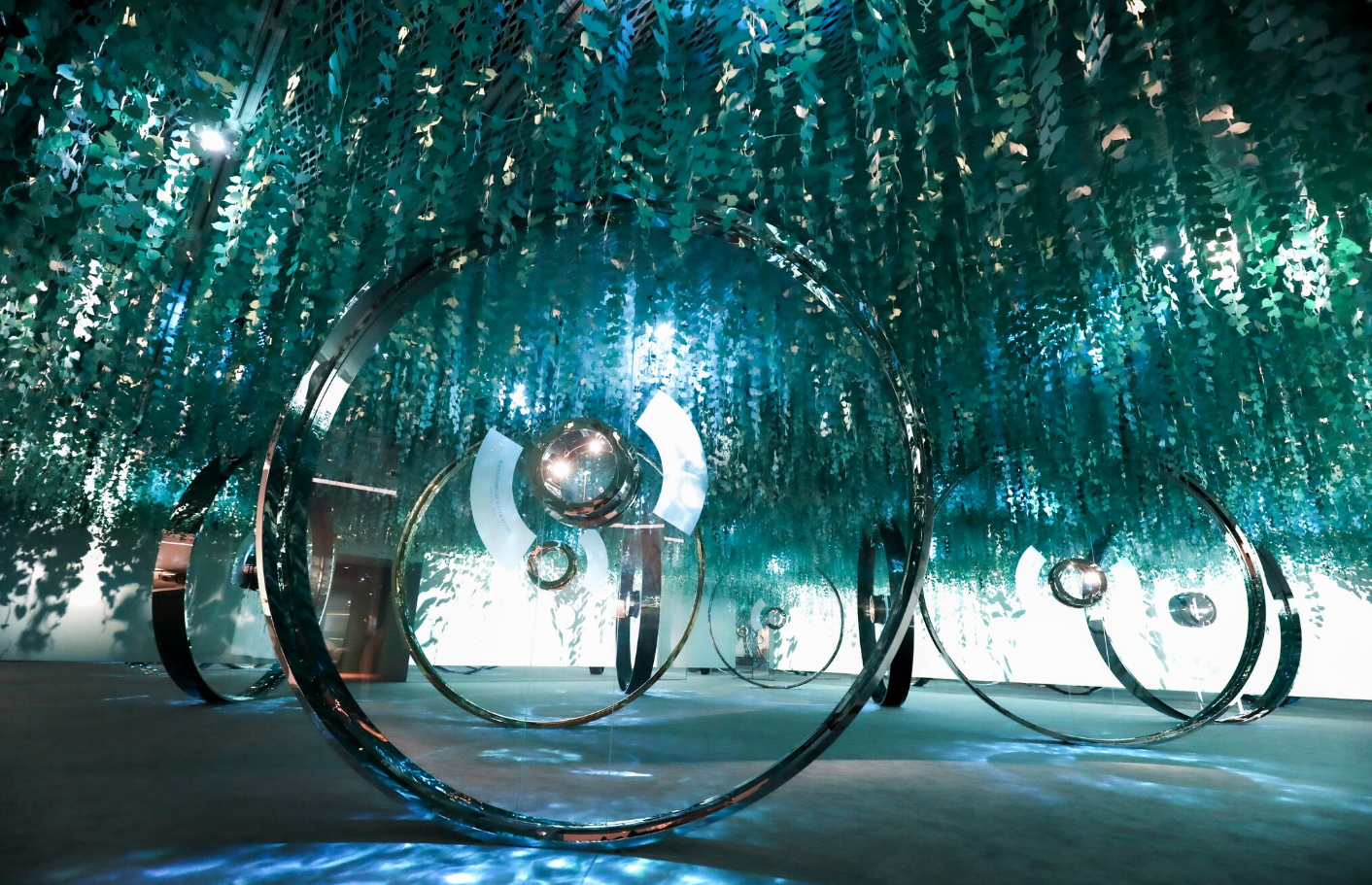 The first exhibition of its kind for jewelry brand Tiffany & Co, "Vision & Virtuosity" will be open in Shanghai, China from September 23 through November 1 at Fosun Foundation Shanghai.
The exhibition will showcase Tiffany & Co's history focusing on six different chapters, from its inception in New York City in 1837 to present day. On display are Tiffany Archives, some which will be displayed for the first time, plus important and meaningful pieces to the jewelry maison.
Each chapter has a distinct theme. 'Blue is the Color of Dreams' focuses on the brand's discovery of colored gemstones, including Montana sapphiers and tanzanites that Tiffany first debuted in 1968. 'The World of Tiffany' tells a story of the brand's importance in entertainment, from music and literature to film and television. Guests will get to hear the story of the origins of Tiffany Blue and see pieces worn by Jackie Kennedy. 'The Tiffany Blue Book' shows visitors the innovative techniques and insane artistry that goes into each high-jewelry piece.
As the brand is known for its engagement rings, 'Tiffany Love' celebrates all of the love stories that have evolved from Tiffany & Co. Here you'll get to see the Tiffany Setting of the modern engagement ring. 'Breakfast at Tiffany's' goes behind the scenes of one of the most iconic films of the 1960s. Audrey Hepburn's personal archives will be on display as it pertains to the filming of the movie – this includes personal annotations and photographs taken on set at the Fifth Avenue flagship. Last but not least, 'Diamonds: Miracles of Nature' will showcase the Tiffany Diamond, a 128.54-carat fancy yellow diamond.
Ticket sales will benefit the Fosun Foundation and all of the charities it supports. Come see the jewelry maison's most incredible masterpieces throughout its history at this one-of-a-kind event in Shanghai.
For more information, visit tiffany.com