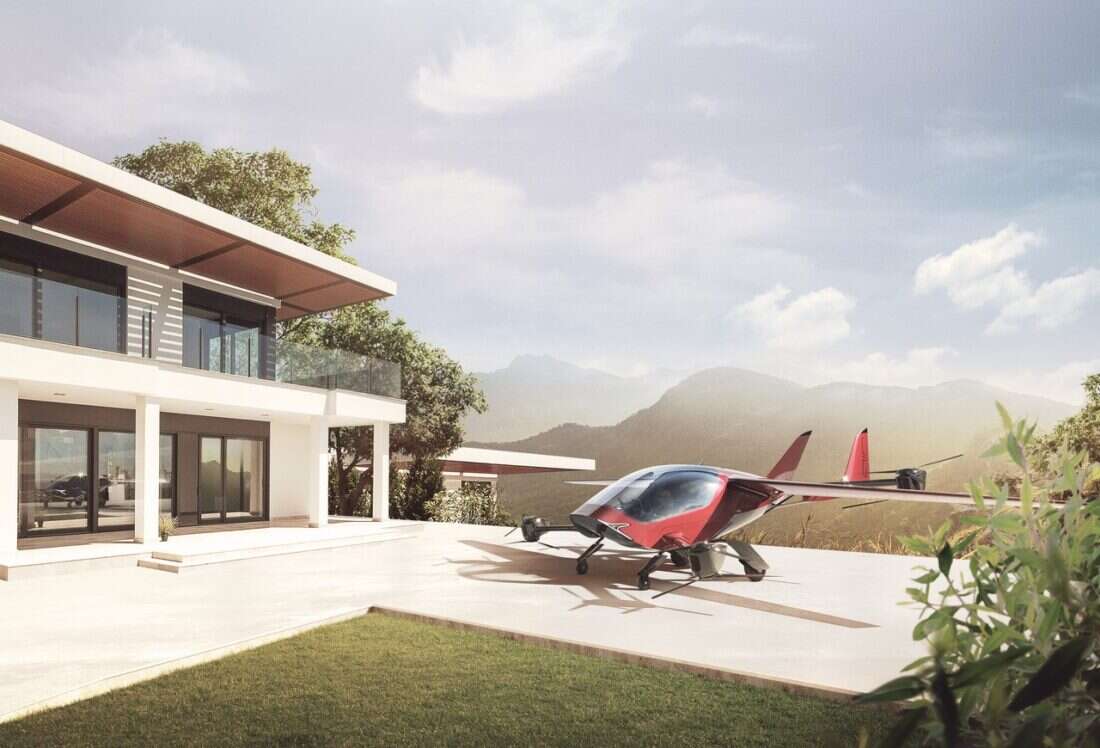 Sounding like the stuff of sci-fi movies, and promising an experience not wholly dissimilar, this year's Kentucky Derby saw AIR, creators of eVTOL aircrafts, unveil a full-scale prototype of its flying car AIR ONE for the first time.
And if you're not familiar with eVTOL, you will be soon. Standing for electric vertical takeoff and landing, AIR is pioneering the blazingly futuristic premise of air taxis for commercial and personal use, with the AIR ONE allowing travelers to experience the freedom of the skies on their own terms. With the capability of taking off and landing on any flat surface, and boasting a range of 110 miles at speeds up to 155 mph – all on a single charge – the AIR ONE can be stored in both garages and driveways, due to its collapsible wings.
This year's Kentucky Derby, which took place on May 7 2022 in Louisville, is the first of several stops on the AIR ONE prototype tour. The Derby saw AIR hosting celebrities and VIPs alike in the exclusive Green Room, in which guests were invited to sit inside the aircraft and experience a virtual flight simulation.
[See also: Sustainable Skies: Jet Companies Making Positive Change]
"It is thrilling that we were able to celebrate this milestone and unveil AIR ONE at a truly iconic event like the Kentucky Derby, with the help of Churchill Downs," said Rani Plaut, CEO and co-founder of AIR. "Alongside our newest partner, Aeroauto, the trailblazers we met at the Derby will play a crucial role in gaining public acceptance of personal eVTOLs, propelling the entire industry forward, transforming the way we move, and adding a dose of adventure to everyday life."
What's more, the iconic and historic horse racing event also saw AIR announce a new partnership with Aeroauto Aeromall, with the premise of the latter aiding AIR's vision of delivering flight to individual consumers across North America through sales, service, and training.
"It is a great honor to become the world's first specialized Urban Air Mobility Vehicle Showroom and Dealership, bringing an international manufacturer to North America as an AIR Brand Ambassador, while becoming their North American Flagship retailer for sales, service, and customer training center," said Sean Borman, CEO of Aeroauto.
"We feel that AIR's advanced technology will be a great asset to the industry of personal transportation as a whole. The AIR ONE is an exciting addition to the US's personal transportation market and for all the people that have been dreaming of these incredible machines for decades."