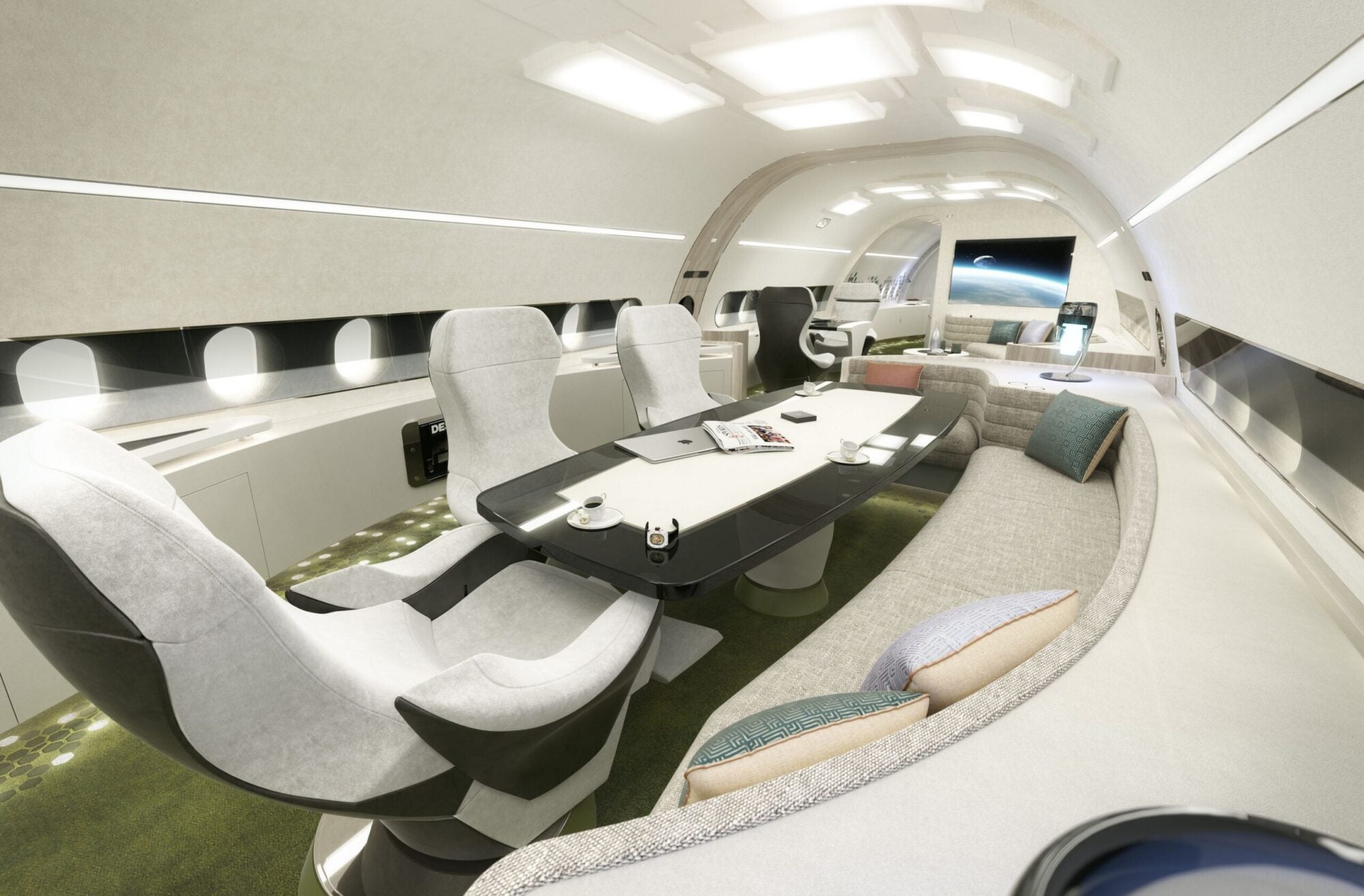 While there are certainly a number of luxurious private jets on the market, the Airbus ACJ320neo takes it up a notch. The aircraft is based on the A320neo (a passenger plane used by major airlines around the world) but modified for private use.
The result? The ACJ320neo is twice as wide as traditional business jets and has the tallest cabin in the industry, resulting in three times more cabin space than its competitors.
With such an abundance of space, there's plenty of room to play with: The 'Melody' cabin concept has a kitchen, master lounge with a sofa and conference/dining area, home cinema, anteroom, and a master suite with sofa and bathroom. It is more akin to a stylish apartment, and the cabin can be configured to your preferences.
[See also: The Most Expensive Private Jets in the World]
This concept is inspired by the seamless shapes and color palette seen in nature: Think forest greens, neutral tones, curved walls and fixtures, and hexagonal light displays.
The areas harmoniously flow from one 'room' to the next, and the layout is equipped for long-haul flights — which is just as well, as the aircraft can fly nonstop from London to Beijing; Moscow to Los Angeles. And thanks to the CFM LEAP-1A engine (you can choose between this or the Pratt & Whitney PW1100G engine), there is a 15 percent improvement in fuel efficiency and also a 15 percent reduction in CO2 emissions.
$110m, airbus.com