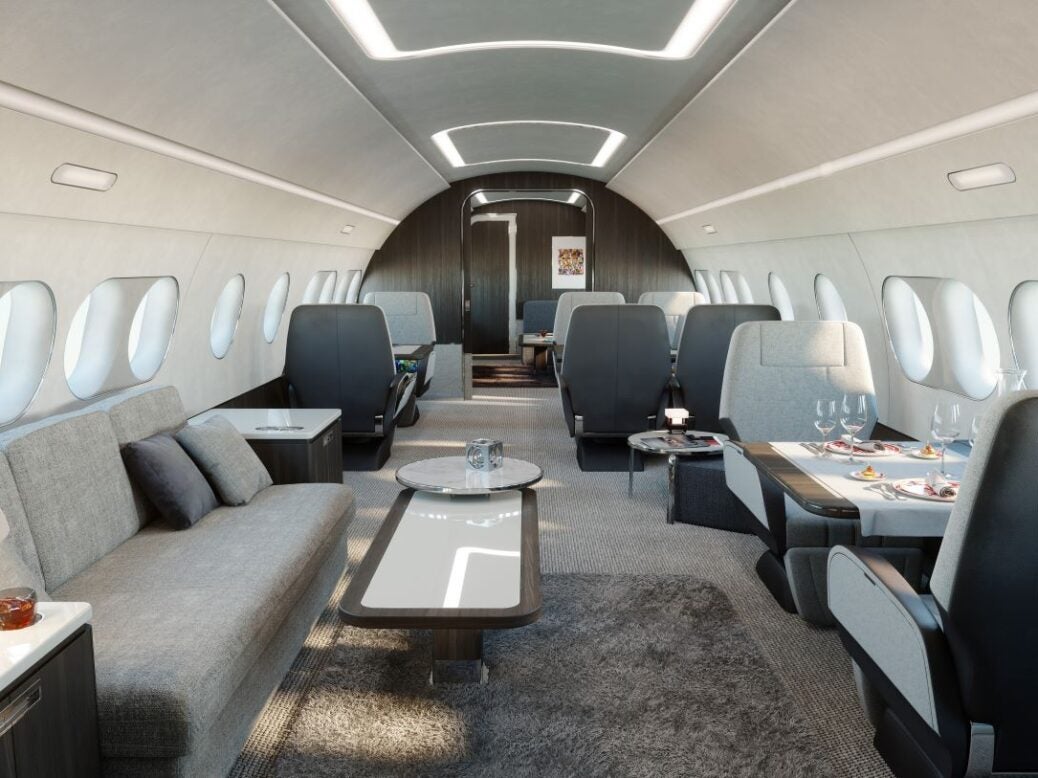 Private aviation is more popular than ever. A mix of new wealth creation and concerns around passenger safety – both consequences of the Covid-19 pandemic – has seen private jet companies inundated with new membership requests. With more competition for jet time, the wealthiest are now looking at total ownership. Today, order books for even the most expensive private jets in the world are overflowing.
There's a lot to consider when purchasing a private jet, however, including the aircraft's range, speed, and size. Another large factor is the cost of the purchase, as the prices of private jets can range dramatically. However, if money is no object, then one of the jets on our list below might be just what you are looking for: categorized by their size, these are the most expensive private jets in the world.
[Explore the Elite Traveler Top Jets database here]
Long Range Jets
One of Boeing's bestselling models, the 747-8 is one of the longest and largest aircraft ever built; it has an impressive range of 9,200 nm and can reach a maximum speed of 645 miles per hour. Though the commercial version of this plane has more than 400 seats available, there is the possibility of purchasing the aircraft as a private jet — with a price tag of $418.4m for an unfurnished interior.
[See also: Sustainable Skies: Jet Companies Making Positive Change]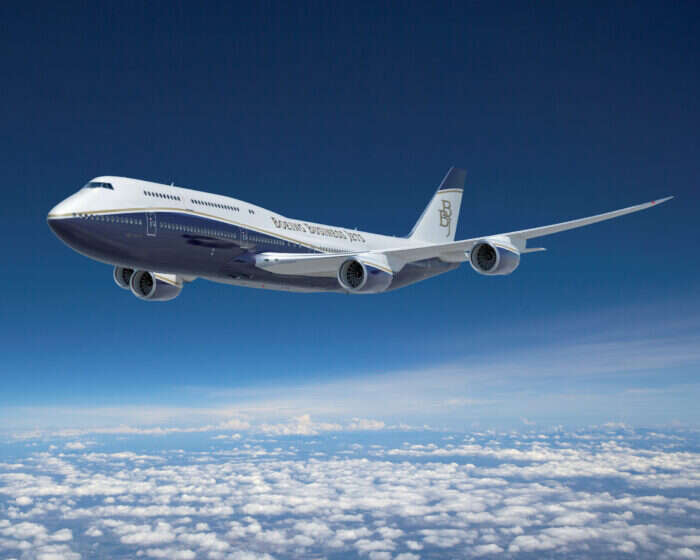 One anonymous buyer who bought a 747-8 spent an extra $200m to transform the aircraft, adding living rooms, bathrooms, a master suite, and a dining room for 14 people. The jet is so impressive that the US Airforce chose Boeing 747-8s for the presidential planes Air Force One and Air Force Two (although with their presidential retrofits, these aircraft are estimated to be worth as much as $660m).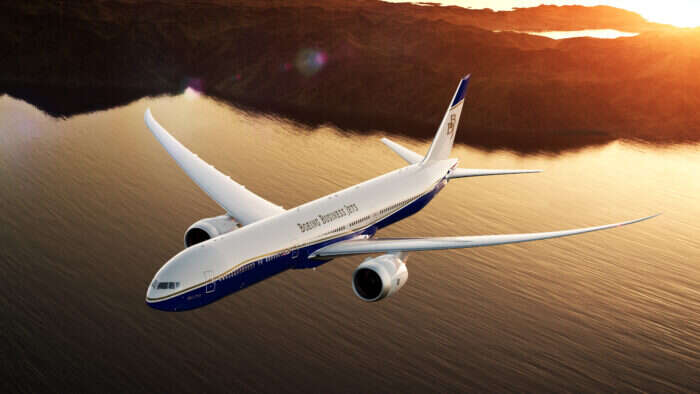 Known for also being the longest-range private jet available on the market, the twin-engine Boeing Business Jet 777-8 is arguably the most expensive private jet in the world, costing upwards of $400m depending on your choice of customization. With a range of over 11,500 nm (nautical miles), it can fly up to 75 passengers across the globe without stopping, making it perfect for making those long haul flights as comfortable and enjoyable as possible.
Featuring a spacious 3,256 sq ft cabin, the interiors of the BBj 777-8 can be customized to your liking and can include a range of interior spaces including lounges, dining rooms, bedrooms, and conference rooms. On launching the aircraft, Boeing commissioned three leading design firms (Greenpoint Technologies, Jet Aviation, and Unique Aircraft Design) to create concepts for the cabin, showcasing the way it can be transformed to suit the tastes of an individual buyer.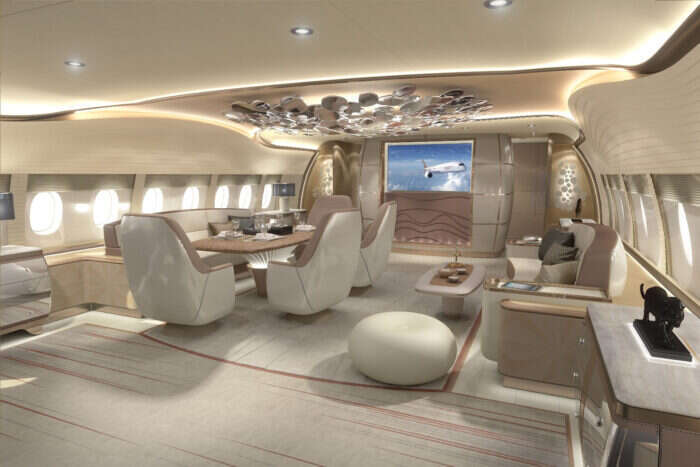 The ACJ350 XWB is the latest addition to Airbus Corporate Jets' collection of wide-bodied aircraft, with capacity for 25 VIP passengers. Featuring a range of 11,100 nm (or over 22 hours non-stop flying), the ACJ350 XWB is also one of the most expensive private jets in the world, with a starting price of around $317m. The 'XWB' in its title stands for Xtra Widebody; this extra space within the cabin allows the aircraft to deliver more comfort and flexibility with the choice of internal spaces.
What's more, Airbus has designed the fuselage with next-generation carbon composite materials. To adapt to the challenge of working with a new material, the ACJ350 XWB comes with 'Easyfit cabin outfitting', and has worked extensively with cabin outfitters to ensure the private jet is fully customizable, and that customers can design their aircraft to fit their needs. Currently, approved outfitters for ACJ350 XWB completions include AMAC Aerospace, Jet Aviation, and Lufthansa Technik.
[See also: How Much Does It Cost to Own a Private Jet?]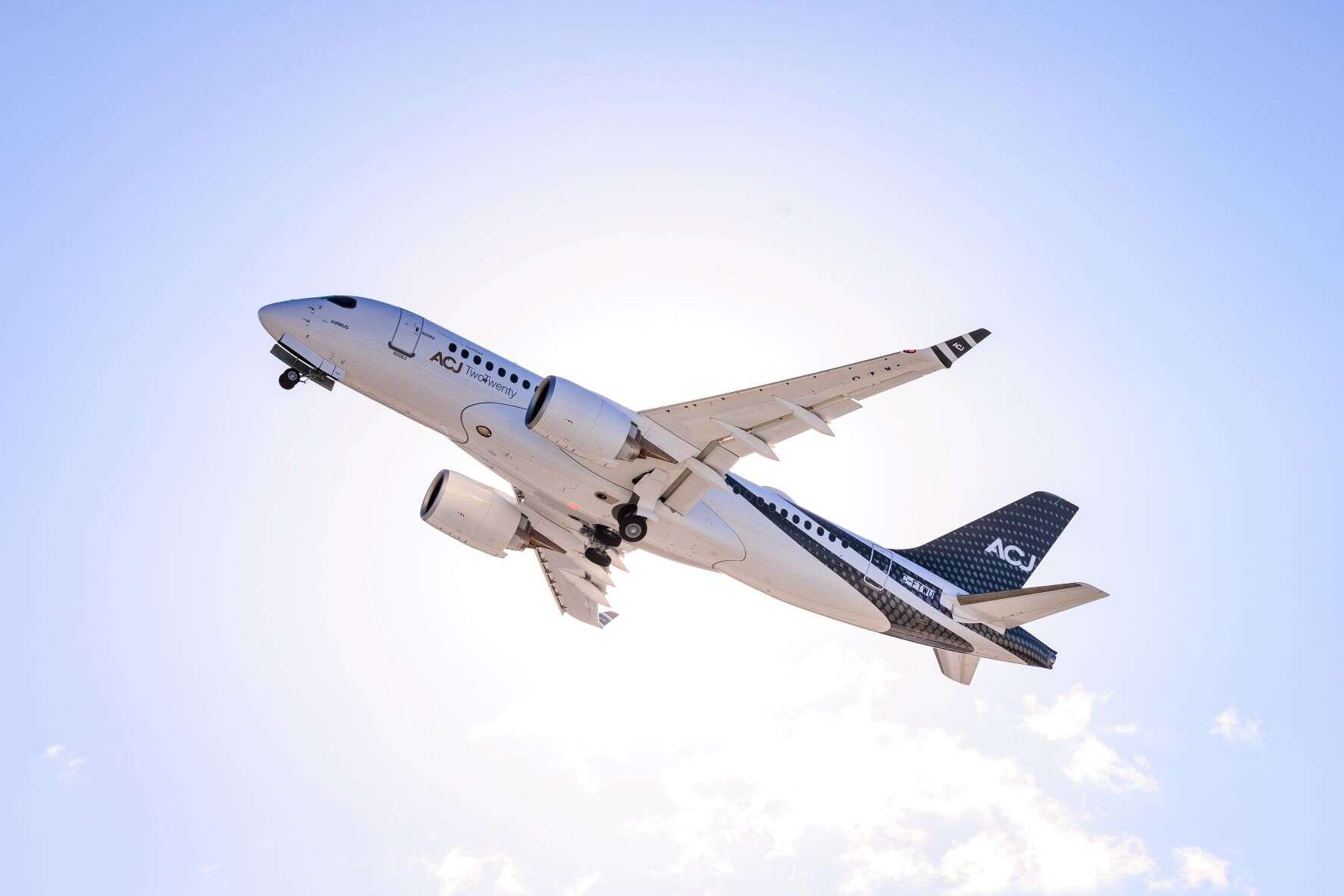 Catering to the extra-large business jet market, the sprawling ACJ TwoTwenty has six living areas (totaling 785 sq ft) and can comfortably seat up to 18 passengers. With over 100 different cabin configurations to choose from, you can truly make the interiors your own. Ideal for business meetings on-the-go, the ACJ TwoTwenty can fly non-stop from Los Angeles to London and is equipped with all the latest tech, including Ku-band connectivity (twice the speed of current on board wifi), a 55-inch screen and LED mood lighting. Airbus' latest jet also has a more fuel-efficient (and much quieter) engine than similar previous generation aircraft, and promises significantly lower operating and maintenance costs.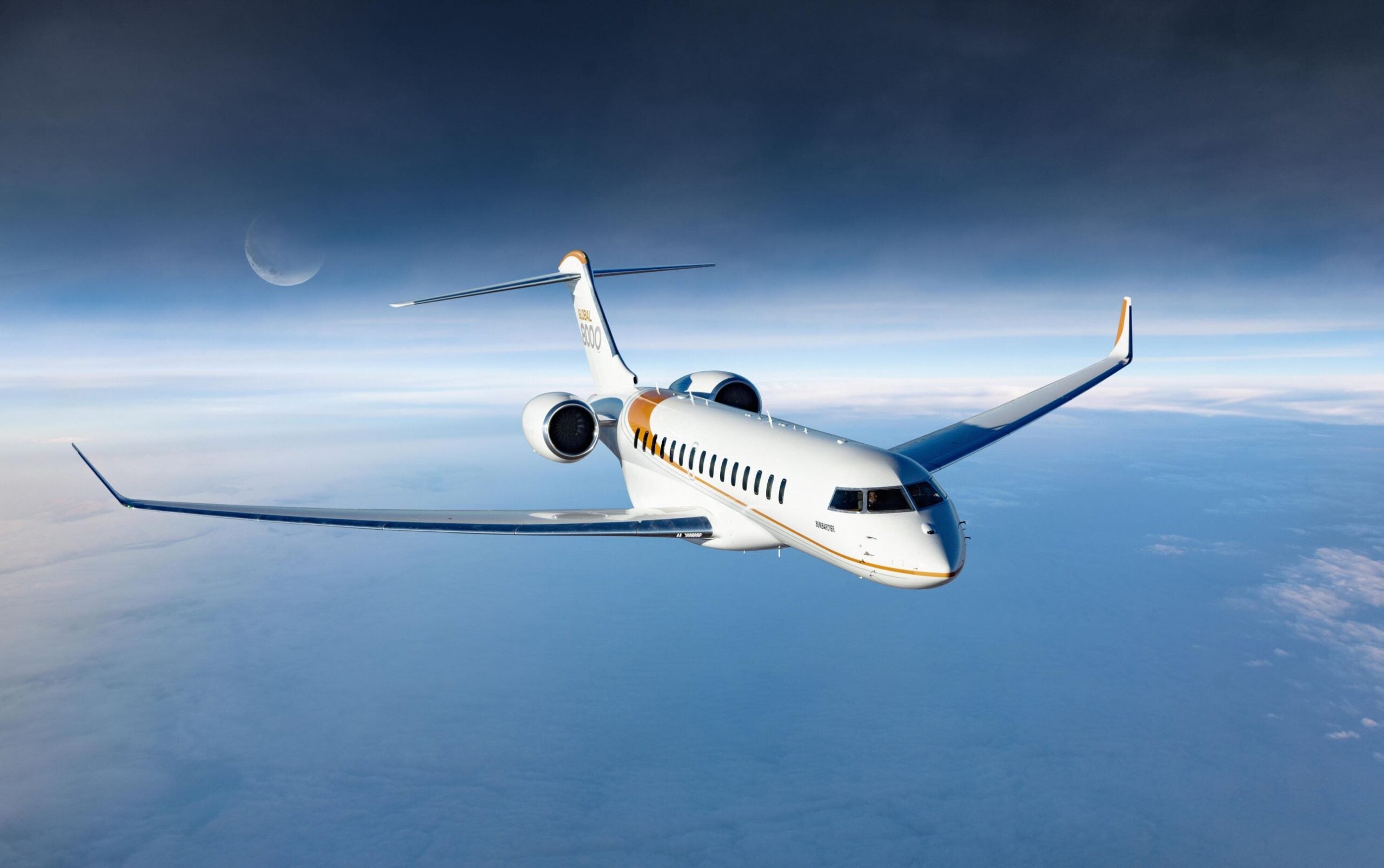 With a range of 7,900 nm, the Global 8000 is set to be the farthest traveling of Bombardier's business jets. In fact, it's anticipated to be one of the farthest traveling business jets on the market altogether. Although initially penned for release in 2019, we are still awaiting a finalized date. An eye watering top speed of Mach 0.925 will connect some of the world's most distant city pairings, including Los Angeles to Dubai, Sydney to Sao Paulo and Tokyo to San Juan. Onboard, the possibilities are limitless with a fully customizable cabin spread over three suites and crafted to maximize comfort and productivity. While the jet's aerodynamically-advanced wing design will deliver a smooth ride while optimizing speed.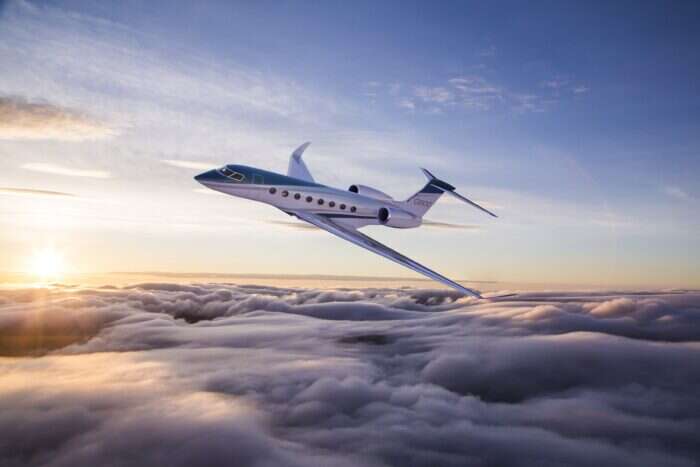 The Gulfstream G800 takes the title of the company's longest-range jet ever, with the capability to fly 8,000 nm non-stop at Mach 0.85, with a top cruising speed of Mach 0.925 thanks to powerful twin Rolls-Royce engines. Cabin configurations are completely customizable, with space for up to 19 seated passengers and sleeping space for 10. Onboard comfort and safety are of upmost priority, with advanced technology ensuring a 100% fresh air supply, as well as neutralizing up to 99.9% of all airborne bacteria. The cabin is also designed to be the quietest in the industry, creating the perfect environment to host meetings or get some rest as you travel.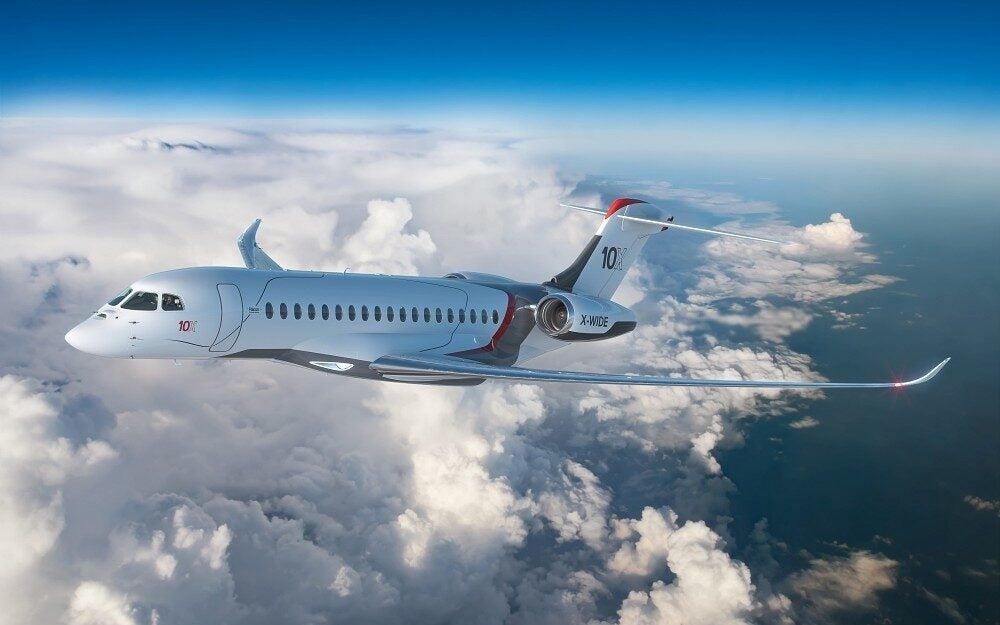 Though it is still a few years away, the launch of the roomy Dassault Falcon 10X is certain to make waves in the ultra-long-range jet category thanks to its biggest in-class cabin. At a lofty 6ft 8in tall and 9ft 1in wide, owners can choose an interior configuration that works for them. This includes the flexibility to create a spacious master suite with a fixed queen-size bed and a private stand-up shower. This is especially appealing when you consider the jet's 7,500 nm range, which makes non-stop city pairings like New York to Shanghai perfectly plausible. Like nearly all new jets, the Falcon 10X will offer a cleaner and leaner twin-engine without sacrificing power and the Rolls-Royce Pearl® 10x is set to be capable of dispatching over 18,000 pounds of thrust.
Mid-size Jets
Citation Longitude – $30m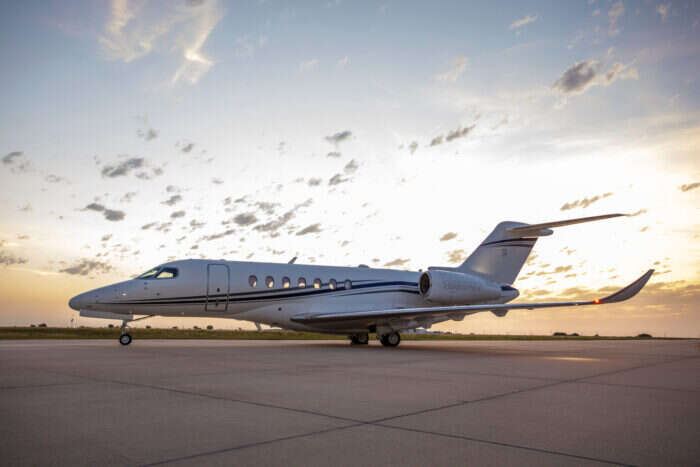 One of Cessna's best transatlantic models, the Citation Longitude comes top of our list of the most expensive private jets for the mid-sized jet class, costing around $30m. It has a range of up to 3,500 nm and a comfortable, 6ft interior with enough space for travelers to stand and move around the cabin easily. Able to accommodate up to 12 passengers, the luxurious cabin is can be customized to meet your individual travel requirements.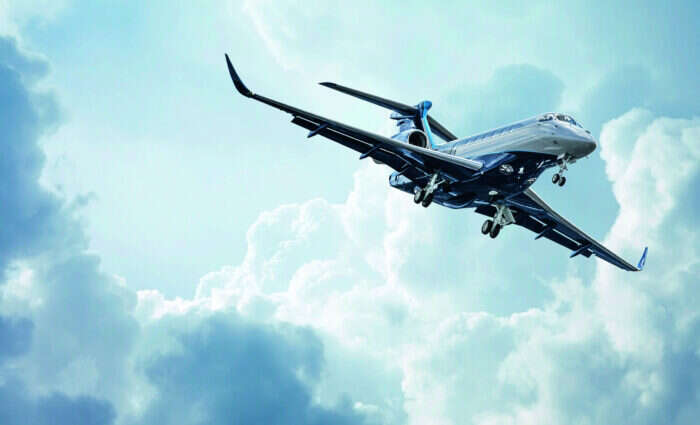 One of Embraer's newest mid-size jet models, the Praetor 600 has been designed with intercontinental travel in mind, with popular journeys including London to New York. The technologically advanced aircraft costs around $21m and has one of the longest ranges for its class, flying up to 4,018 nm nonstop. It has also been designed with comfort and sophistication in mind, with an ultra-quiet environment perfect for working, relaxing, or making conversation, and space for up to 12 passengers.
Citation Sovereign – $19m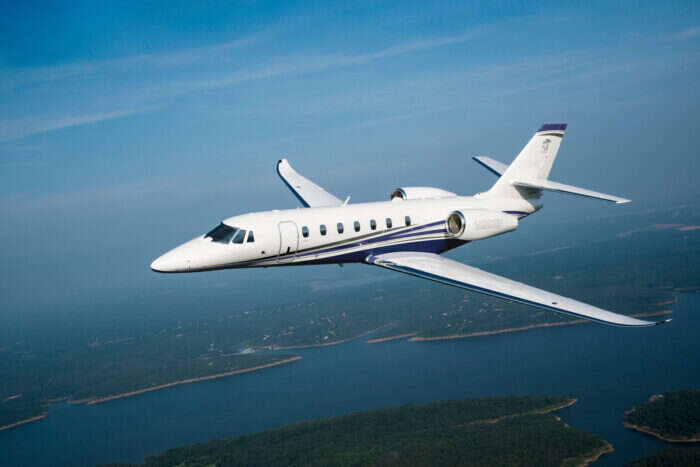 Another aircraft created by Cessna, the Citation Sovereign is a slightly smaller mid-sized jet than the Longitude, which explains the lower price tag of $19m. However, the Citation Sovereign still packs a punch with a range of 3,200 nm and room inside its double-club cabin for up to 12 passengers. With its enhanced technology and remarkable short takeoff capabilities, it's also able to take off and land in smaller or more challenging airports that the larger private jets would struggle with.
Light Jets
Learjet 75 Liberty – $9.9m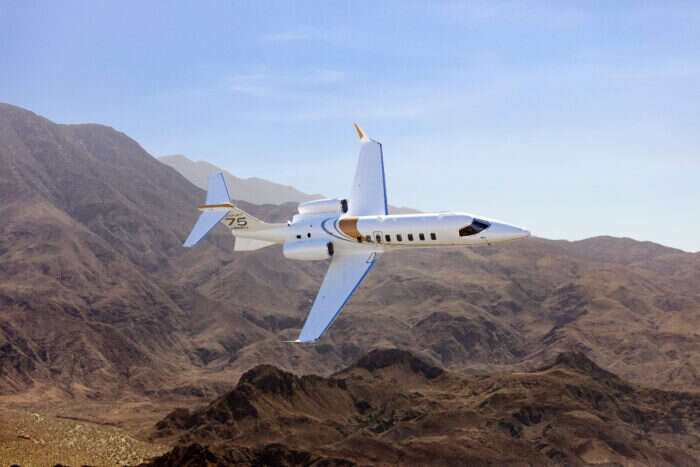 With an advanced wing design and a longer range (up to 2080 nm) than many other light jet options, it's understandable that Bombardier Business Aircraft's Learjet 75 Liberty comes with a $9.9m price tag —  making it the most expensive private jet of its class. The Learjet 75 Liberty has capacity for up to nine passengers, and in its standard configuration, it features a range of cabin options, including a two-seat Executive Suite and a spacious four-suite Club Suite.
Embraer Phenom 300E – $10.5m
Created by Embraer, the Phenom 300E became the world's best-selling light jet for the eighth consecutive year in 2020 and its popularity shows no signs of easing. Why such a large fan base? The $10.5m jet carries the title of the fastest single-pilot jet in the world, capable of reaching an impressive Mach 0.80m and a range of 2,010 nautical miles. Generous in cabin space, this efficient jet can carry up to 10 passengers. 
Cessna Citation CJ4 – $9.4m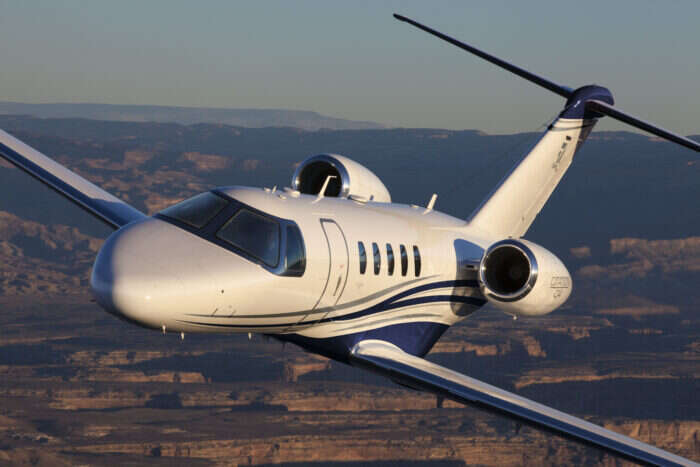 Recently celebrating its 10th anniversary, Cessna's Citation CJ4 is known for its versatility, reliability and durability. Manufactured by Textron Aviation, the jet remains a firm favorite in the light jet category thanks to its relatively low operating costs and comfortable and customizable cabin. City hopping is easy thanks to the aircraft's 2,165 nm range.