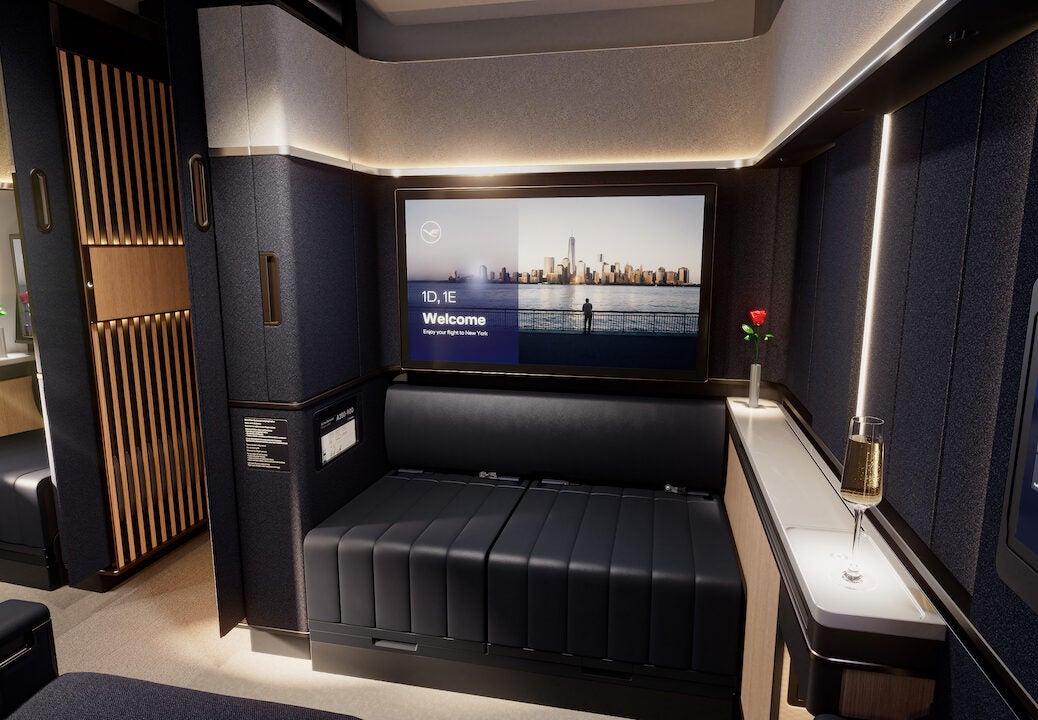 This article contains affiliate links. See our Privacy Policy for more information.
Lufthansa has offered a tantalizing insight into its upcoming First Class Suite Plus category, which with double beds, a fully closable door and ceiling high walls, is being touted as "a private room above the clouds".
The European airline is expanding its First Class offering as part of a huge program that will overhaul the experience for all passengers. The Allegris program is the largest overhaul in the group's history and is expected to cost $2.6bn.
First Class Suite Plus will start rolling out in 2024 on the newly-delivered Airbus 350s. It will feature one-meter-wide seats that can be set to a specific temperature and an entertainment system that you can plug your smartphone into.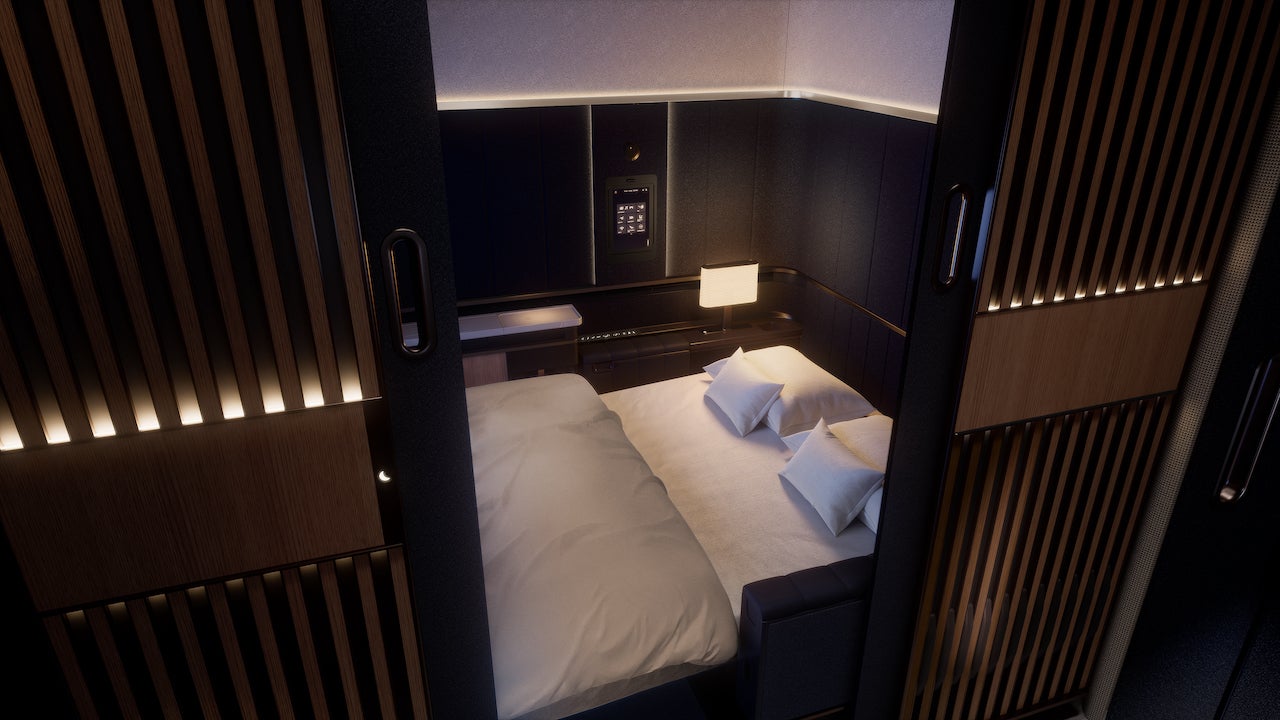 Dining service will also be elevated, with guests able to choose exactly when their gourmet meal will be served. The suite comes complete with a large dining table, so this too can be taken in privacy.
The seating, temperature, lighting and entertainment systems can be controlled with a dedicated tablet, giving passengers autonomy over their environment from start to finish.
"Every guest has their own understanding of premium, which is why we focus on maximum individuality and exclusivity," said Jens Ritter, CEO of Lufthansa Airlines.
"The First Class Suite Plus conveys the feeling of privacy and individuality similar to a hotel room – only at an altitude of 11km (7 miles). "The Allegris range promises individuality, exclusivity, and premium service along the entire travel chain."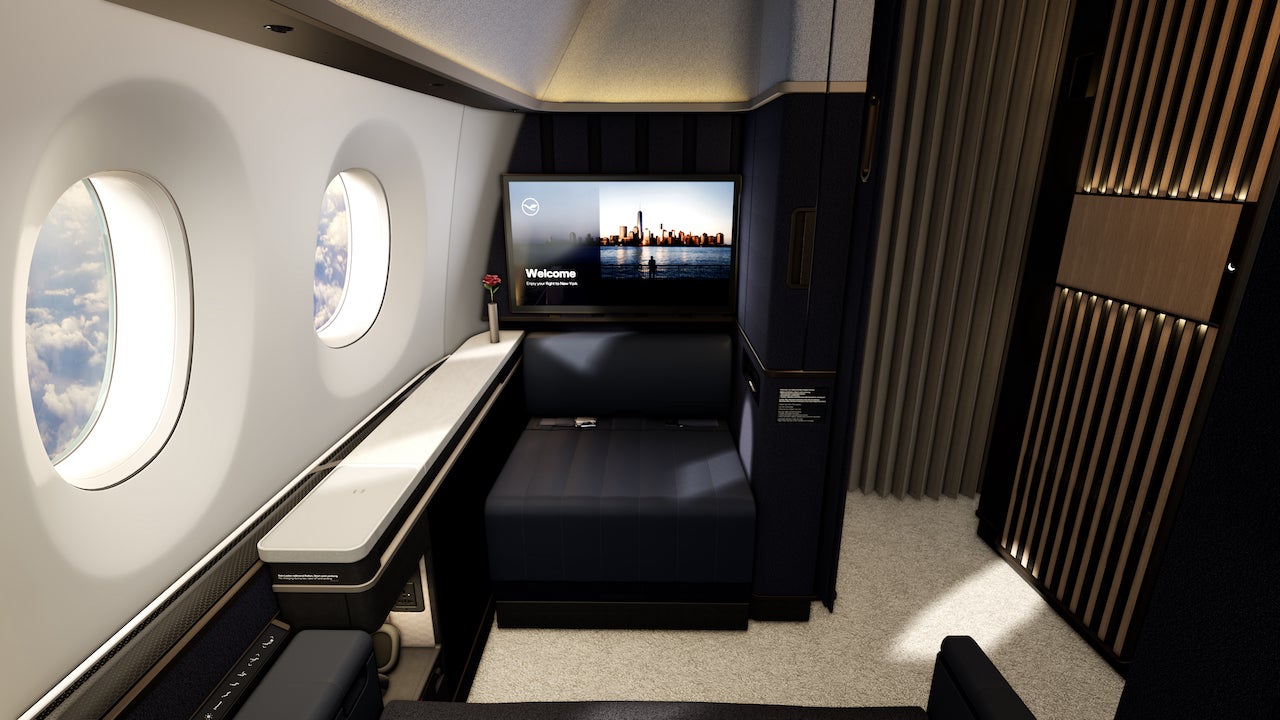 New Business Class
Lufthansa Business Class is also set for a makeover with all passengers getting their own private suite from 2024. The suite features a chest-high wall and a sliding door.
Those in the first row will enjoy extended space, a 27-inch screen and extra storage. Every suite also includes its own personal minibar and a wardrobe.
There will also be a large level of customization within Business Class with six different seat options. This includes extra long beds measuring up to 7ft, extra work space and a seat for a baby bassinet. You can also combine two suites so that partners can travel together.