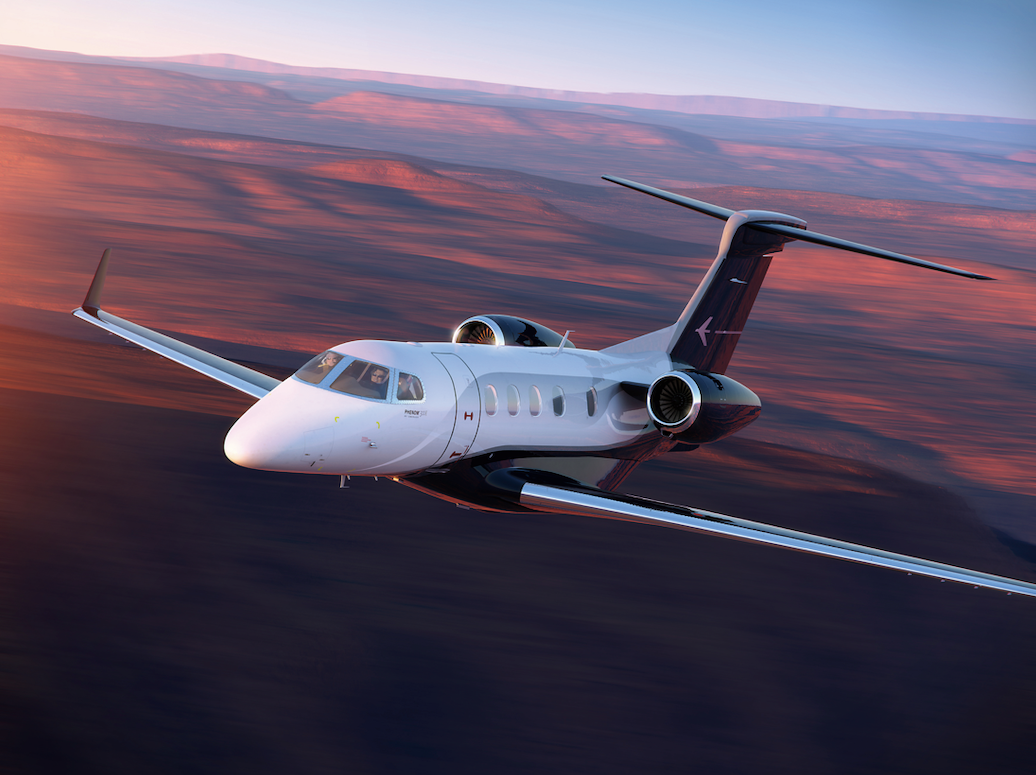 Magellan Jets is preparing for an influx of new customers by launching a number of membership programs specifically tailored towards first-time flyers.
As the engines of the aviation industry slowly restart, experts are keen to see how the Covid-19 pandemic changes consumer behavior. One widely assumed effect is that demand for jets will surge as commercial business- and first-class flyers seek safer more private travel options.
Magellan Jets has made it easier than ever to take the first step into private aviation by introducing new membership options that dramatically lower the initial outlay.
The new pay-as-you-go membership programs provide the consistency and flexibility of guaranteed access to four categories of aircraft, with minimal initial investment and a lower annual renewal rate.  Additionally, members enjoy 12-month locked-in hourly rates and the freedom to fly on as little as 12 hours' notice, plus no blackout dates, fuel, or peak surcharges.
With the Covid-19 pandemic still very much ongoing, commercial aviation is likely to endure months – if not, years – of disruption and inconsistency. Unlike mass-transit flights, Magellan Jets offers more reliability while consistently maintaining the highest margin of health, safety, and security.
"We are simplifying our programs to focus on lowering barriers to entry. Now, more than 9 million American households and businesses that used to rely on airline service have unprecedented access to purely private business aviation solutions at an unbeatable value," said Magellan Jets president and co-founder Anthony Tivnan. "Traditional views around private jets are outdated. We're here to help America fly again."
CEO and co-founder Joshua Hebert. added: "Our membership fees are designed to guarantee access to more options at a pay-as-you-go hourly fixed cost, with as little as 12-hours notice. We have worked hard to provide the greatest value per hour by increasing transparency and eliminating the numerous fees, blackout periods, and ancillary costs typical of other programs designed for a pre-crisis world. We're here to elevate the industry and help get America back to work."
Magellan Jets is also preparing to launch a new mobile app. Built exclusively for clients and available on an invite-only basis, the digital platform provides an effortless and enjoyable private travel booking experience. The app will appeal to new members, who are likely to be predominately Millenials and Gen Zers more used to living life through their smartphones.
The company has not forgotten its loyal flyers either. They will benefit from the relaunch of the already industry-leading Build-a-Card tool. This innovative jet card feature allows full customization for jet card owners, who can build in 25+ hour increments on jet-specific aircraft. Benefits include carbon offsets, de-icing insurance, complimentary upgrades, flight attendants and premium catering. Most importantly, it offers a far lower upfront cost when compared to aircraft ownership.
Premium Membership
– $14,500 initiation investment ($9,500 renewal) – Access to 2007 or newer model in four categories – 12-hour call-out time – Multi-aircraft available for daily use – 22 High volume days – Carbon offsets complimentary – Catering & Wi-Fi included
Membership
– $8,500 initiation investment ($4,500 renewal) – Access to 2000 or newer model in four categories – 24-hour call-out time – Single aircraft available for daily use – 40 High volume days – Carbon offsets available for purchase – Catering & Wi-Fi available for purchase