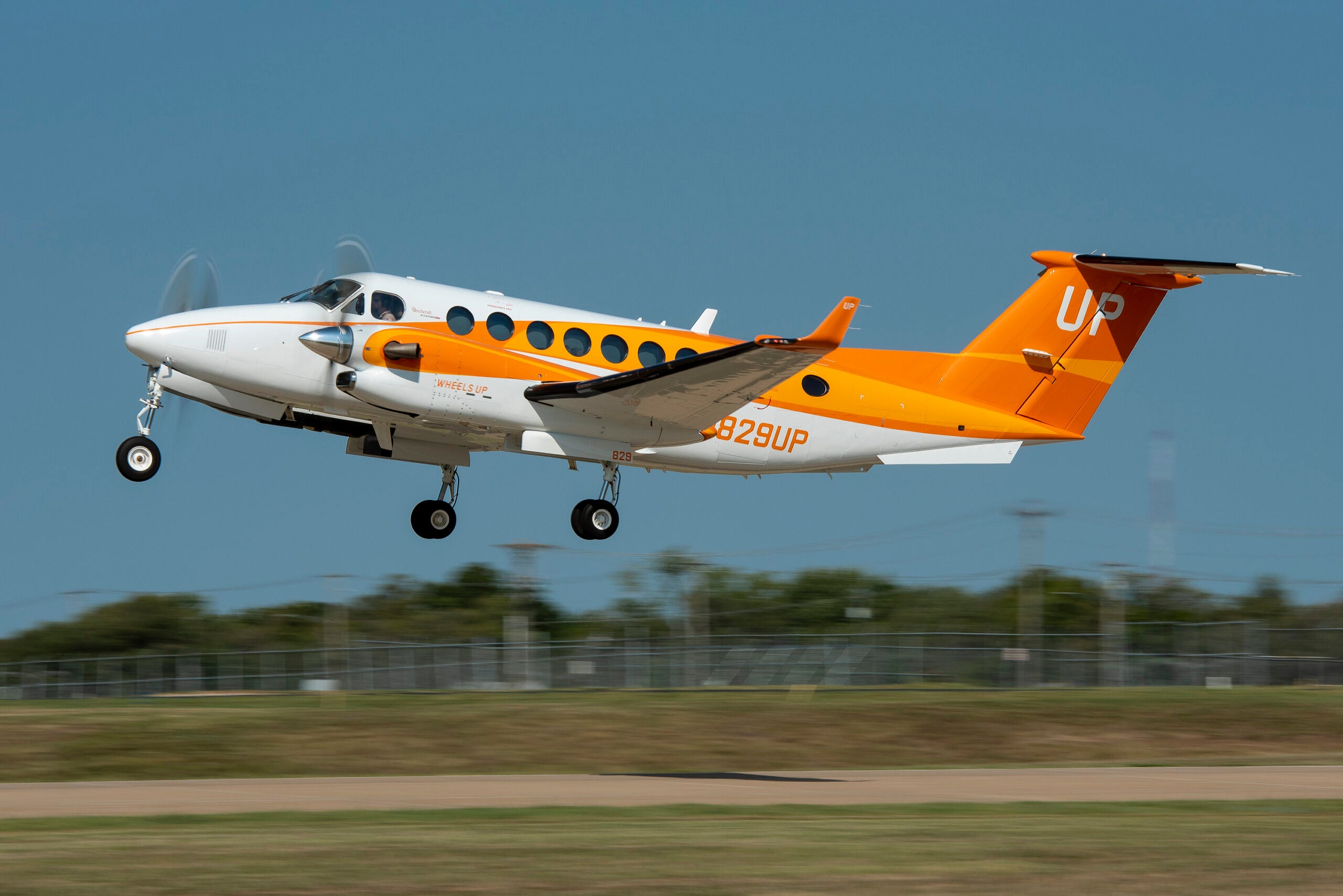 Leading private aviation company Wheels Up has revealed its first-ever orange plane as part of its ongoing efforts to raise awareness of food insecurity in the US. The distinctive color was designed in partnership with Textron Aviation in honor of Feeding America's Hunger Action Month.
The aircraft will act as a flying symbol for the company's Meals Up initiative. Meals Up was created in March in response to the growing level of food insecurity caused by the Covid-19 crisis. The effort has already raised enough to provide 47 million meals with the help of Wheels Up ambassadors and friends including Russell Wilson, Ciara, Tom Brady and Jennifer Lopez.
Wheels Up has worked directly with Feeding America to provide support to the frontline workers at the 200 member food banks across the nation. With over 50 million people facing hunger in the wake of the Covid-19 pandemic, Wheels Up has made a long-term commitment to providing its support. As a result, the orange Beechcraft King Air 350i aircraft will be a permanent addition to its fleet.
"We kicked off the Meals Up initiative back in March with one purpose – to help feed people – and we knew then that the next Wheels Up Cares plane would be orange in support of fighting food insecurity and to raise awareness for Feeding America's Hunger Action Month," said Kenny Dichter, founder and CEO of Wheels Up.
"We are grateful to Ron Draper and Textron Aviation for once again donating the design and livery of the Orange Plane to shine a light on this important cause. We are excited that Textron Aviation has joined the Meals Up movement and we are energized by their generous donation of 500,000 meals."
Claire Babineaux-Fontenot, CEO of Feeding America added: "Wheels Up has been a steadfast partner to Feeding America. We thank them for their continued contributions and for helping us rally the nation to end hunger in our communities. Hunger Action Month is just that – a time for us all to act – and provide meals for the millions of Americans who need our help, especially during these unprecedented times."
Just $1 helps provide at least 10 meals secured by Feeding America on behalf of member food banks. 
feedingamerica.org, wheelsup.com