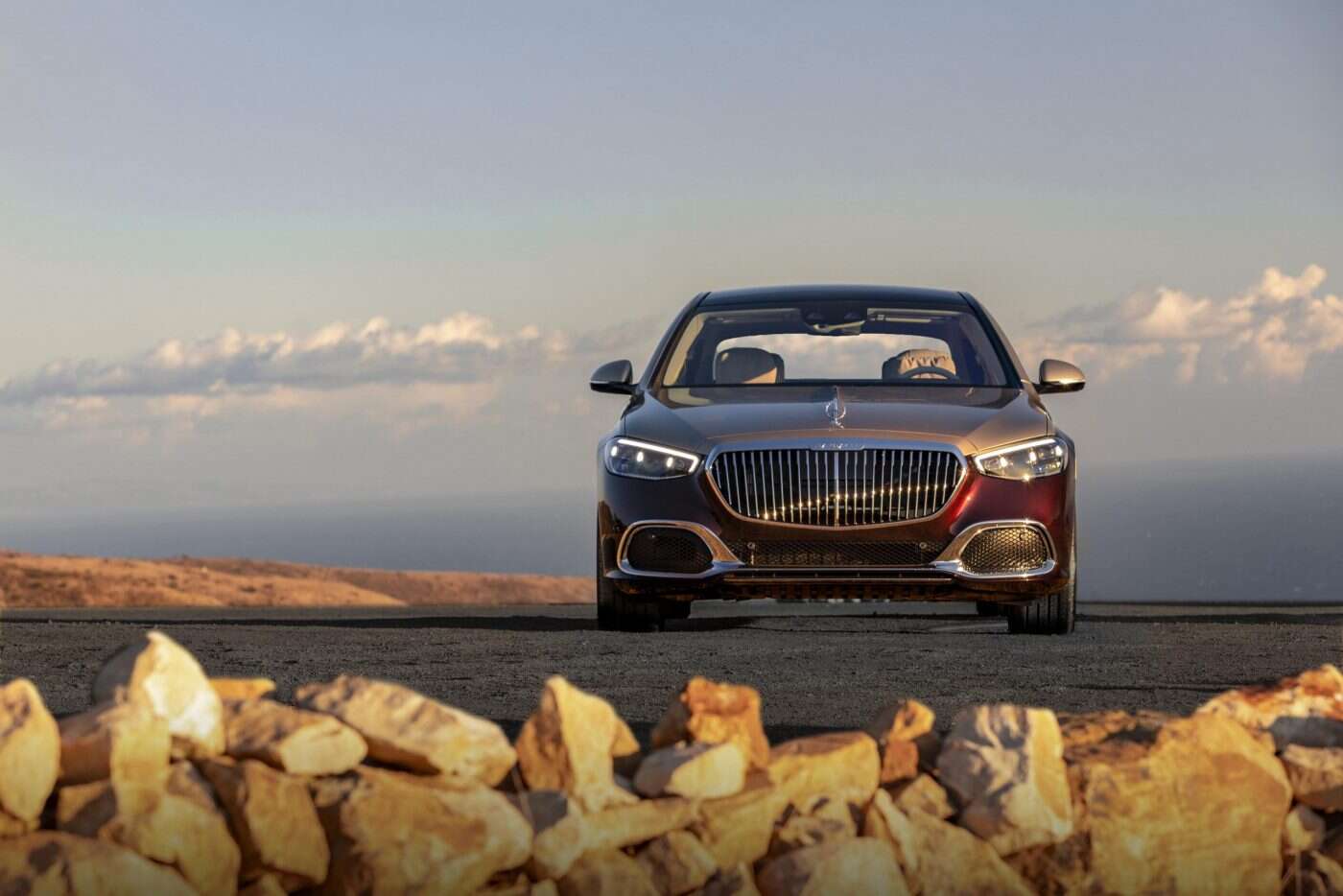 Gazing over the heated, multifunction steering wheel and past the softly arced hood of the Mercedes-Maybach S 580 4Matic Sedan, clouds, the Pacific Ocean and everything else fall below the horizon; the world appears quite literally laid at its wheels. Teetering on hyperbole, that is, until one realizes the folks at Mercedes-Maybach purposefully positioned the car near a cliff's edge high in the Malibu hills for its unveiling. From this uninterrupted vista, the vehicle's indubitable radiance cannot be ignored.
Celebrating its centennial this year, Maybach has worked to redefine luxury from the outset, through its incorporation into the Mercedes lineage in 2012, and now finds transformation as Mercedes-Maybach, the ultra-luxury equivalent to its performance-oriented sibling, Mercedes-AMG.
[See also: Smooth Specter: The New Rolls-Royce Ghost]
Particularly suited for chauffeured driving, the Mercedes-Maybach S 580 sedan sits on 21-inch wheels and features a seven-inch addition to the wheelbase as compared to the regular S-Class, which entirely benefits the rear. Add in the 64-color, individually operable active LED ambient lighting, first-in-class standard rear airbag, Maybach-specific scent and capability to close the back doors with a (contactless) gesture from either multi-contoured seat, and, simply put, enjoy the ride.
To top it off, there's also an optional champagne cooler with silver-plated champagne flutes and dedicated cupholders. For those who prefer to be in the driver's seat, the 496 hp, 4.0L V8 biturbo with EQ Boost boasts new near-ear speakers integrated into the front seats for personalization (for example, only the driver can hear navigation instructions) in the impressive 30-speaker Burmester 4D surround sound system. A duo of resonators (read: speakers) built into each seat creates an entirely new audio experience.
Mercedes-Maybach S580 4Matic price from $184,900, mbusa.com