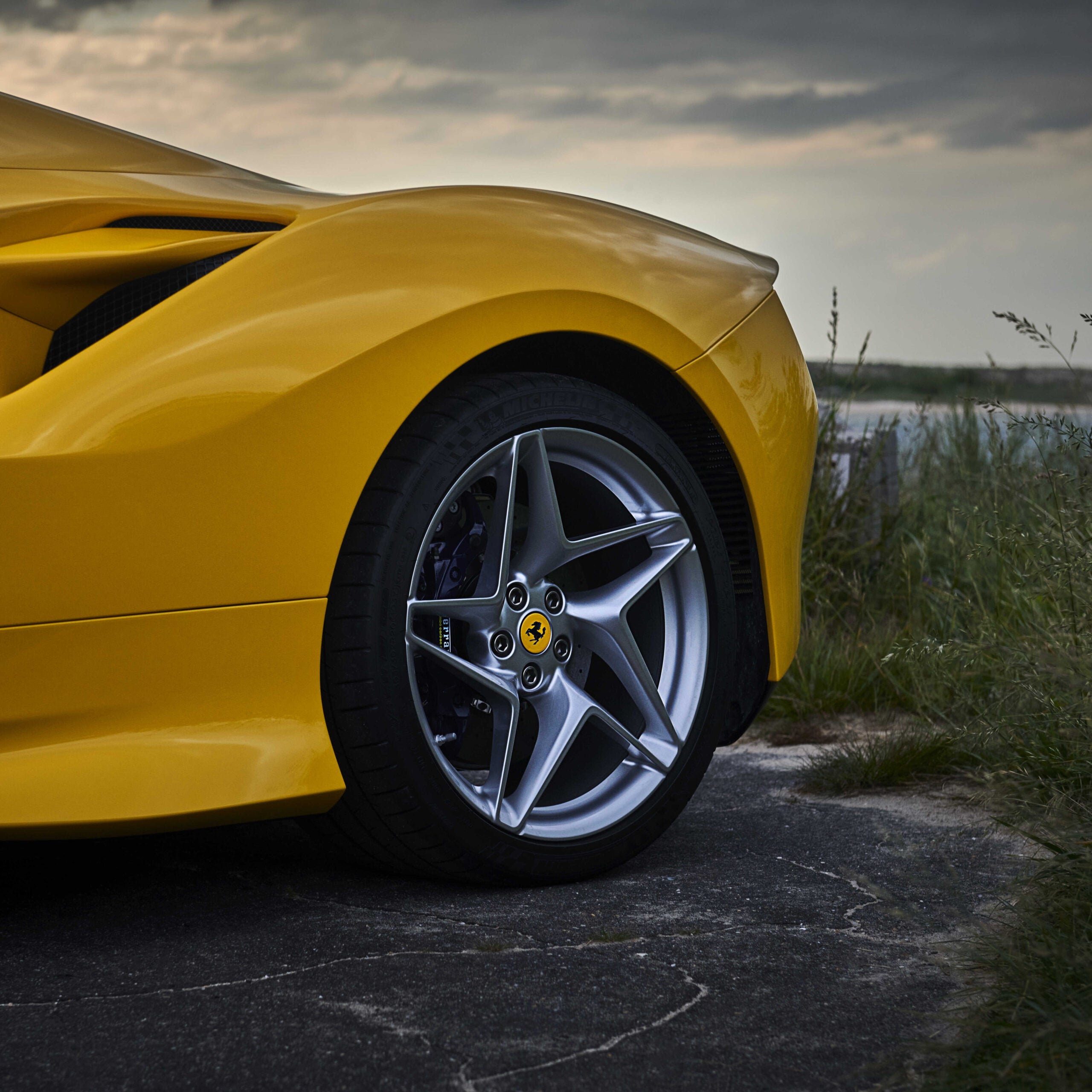 Imbued with a sense of tradition and respect for the quality of design, hand finishes, bespoke paints and a merging of craft and technology, assembling a Ferrari F8 Spider requires decades of knowledge as well as human hands.
Ferrari's willingness to tap into history as a road map for its future begets an unparalleled level of expertise. Take Maranello's newest mid-rear-engined car, the F8 Spider, which reimages the Prancing Horse's two-seater Berlinetta.
To the uninitiated, this architecture is an homage to the most powerful V8 in Ferrari history. It's also a favorite, debuting in 1975 with the 308 GTB and adopted for the GTO and F40, arguably the beginning of Ferrari's supercars of the 1980s. Among enthusiasts, "iconic" may be too weak a word.
[See also: The Top Luxury Cars of the Year]
Throughout four decades, the Italians have been finessing; the resulting F8 Spider and its hardtop sibling, the F8 Tributo, are the most aerodynamically efficient series-production mid-rear-engined Berlinettas.
Optimal weight balance comes standard, as does 710hp. As European emissions restrictions tightened, Ferrari artfully pivoted, adding a new gasoline particulate filter. The F8 Spider's subsequent exhaust notes range from a deep timbre to a dulcet sigh.
Perhaps the most significant example of technological craftsmanship comes by way of the S-Duct, or how Ferrari forces air through the car. Gleaning the S-Duct from the storied Ferrari F1 racing program (and the 488 Pista) moves the air intakes from the flanks to the rear. They now sit on either side of the blown spoiler.
Merging past and present, the redesigned spoiler wraps around the tail lights. Looking forward, its shape produces greater airflow to the engine, which means increased power and dynamic pressure. Simultaneously returning to the classic twin light cluster and body-colored tail provides allusions aplenty to the early eight-cylinder Berlinetta's.
From $297,250, ferrari.com