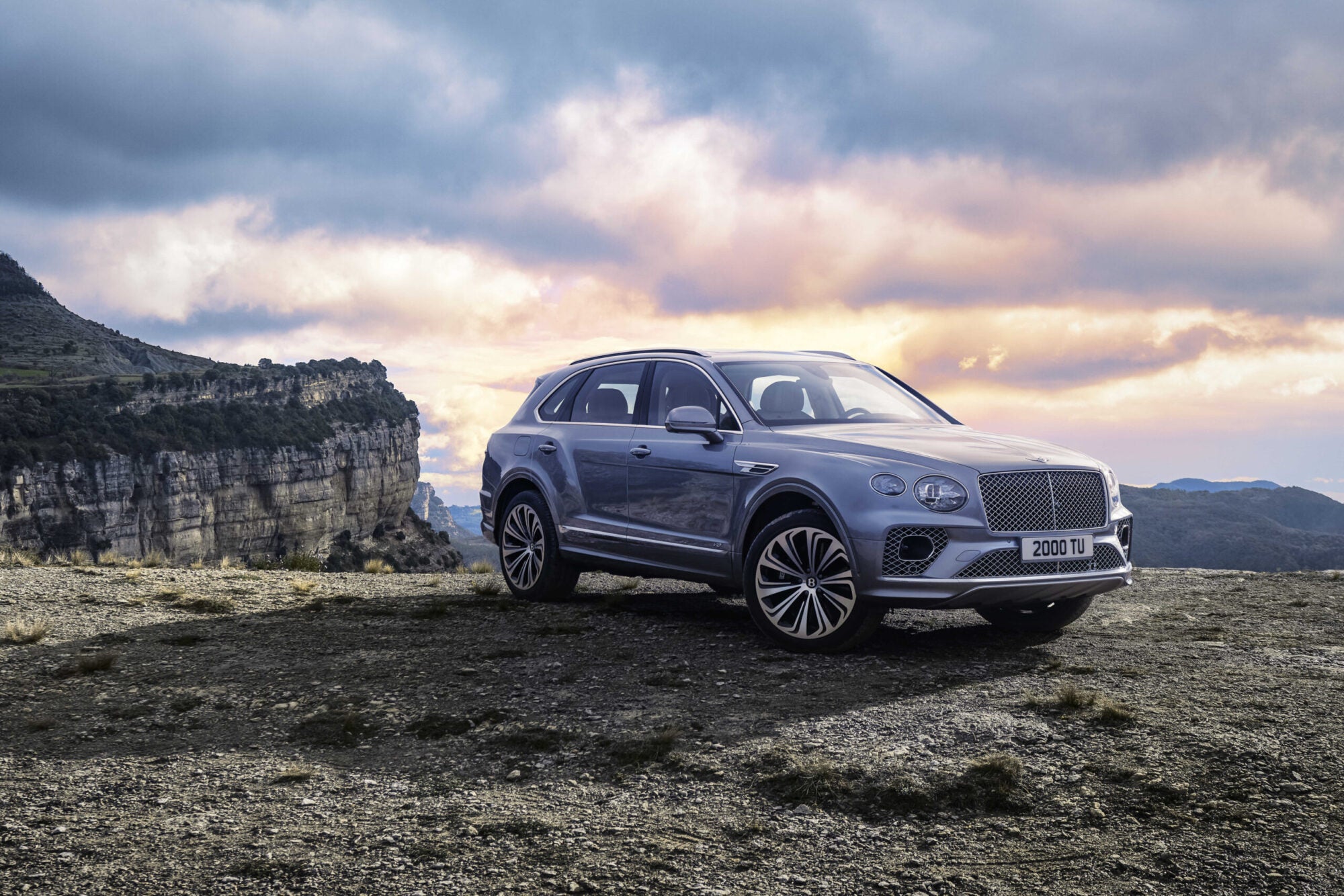 The new Bentley Bentayga isn't a fresh debut but rather a mid-cycle redux. Done well, the art of the refresh allows manufacturers a subtle flex versus a splashy launch, a perpetual refining and redefining of an automobile that demonstrates thoughtful evolution and exudes excitement.
Consider this: Bentley launched the somewhat delicate but wholly deliberate Bentayga in 2015. The SUV now accounts for 45% of the British brand's global sales. For an undeniable game-changer by the 100-year-old automaker, demand steadily continues.
[See also: The Top Luxury Cars of the Year]
Its successor, the new Bentayga, adds interior delights and an exterior refresh to the 4.0-liter, twin-scroll, turbocharged V8. From the 14 hides of leather used to upholster the redesigned seats, which feature hand cross-stitching and seat micro-piping, to the addition of two veneer options of Hawaiian koa and crown-cut walnut, bespoke detailing remains at the core of Bentley's interior design language. The Naim for Bentley audio system thrills, delivering 1,780W of power to 20 speakers with eight listening modes.
Pushing the confluence of luxury and utility, the new 542-horsepower Bentayga offers eight drive modes, four on-road and four off-road, although it's probably best to keep those stately 22-inch wheels on pavement — marrying mud with deep woolen floor mats will surely have regrettable consequences.
Unlike some manufacturers that merely introduce a racing stripe or a smattering of new colors to their mid-cycle refreshes, Bentley altered every single panel, from the new matrix grille, across the longer side vent, to the lattice-patterned elliptical tail lights. There's an undeniable purpose and an intriguing duality in the Bentayga.
From $177,000, bentleymotors.com