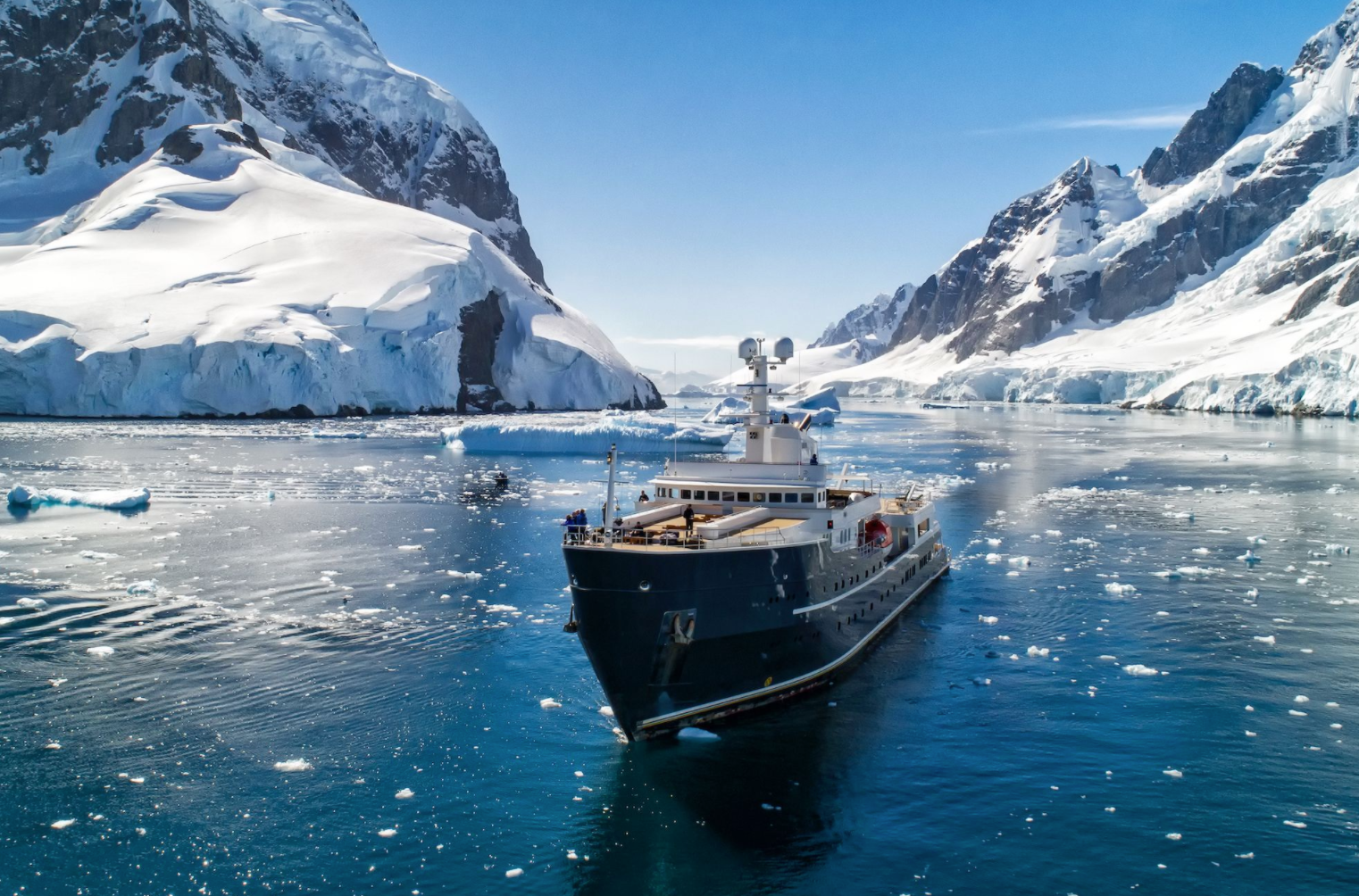 While vacations are off the table for a while, we can still look to plan for the future. Many of us will be itching to travel once again and dreaming about trips for 2021. 
Ariodante, a concierge travel service that specializes in ultra-luxe itineraries, has collaborated with Oceanscape Yachts to create a thrilling tour into the Arctic Circle.
The adventure takes place on an icebreaker motor yacht that can sleep up to 22 guests. Onboard the yacht, you'll find a gym, a Balinese spa with sauna, Jacuzzi and beauty salon, a movie theatre and entertainment system, medical suite, and swimming pool.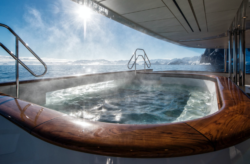 While the itineraries can be customized, the tour typically begins in Svalbard and journeys through icy northern waters to all locations in the Arctic Circle. Witness enormous glaciers, frozen tundra, soaring peaks, and an abundance of wildlife such as polar bears, penguins, seals, orcas and humpback whales.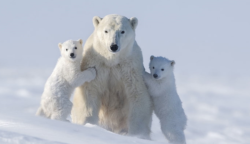 There will be two experts joining you onboard who will share their extensive knowledge about the Arctic Circle, and with access to a private submarine and helicopter, you will be able to discover every fascinating inch of the Arctic Circle and access areas that are difficult to reach onboard other vessels. 
The Arctic Circle covers approximately a sixth of the Earth's surface and is made up of the North Pole and a few large islands, including the Svalbard archipelago and Greenland, so there's a great deal to explore. Itineraries can include a tour of the Arctic Glaciers (including a very special dining experience on a glacier), skiing and snowmobiling.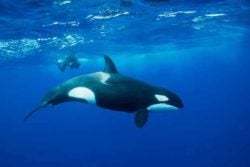 Depending on the time of year, you could take an icy dip to swim in the Arctic with the orcas in November and December (which is also the best time to spot the Northern Lights). Wildlife enthusiasts should consider visiting in January and February as it is the best time to spot animals both on land and sea. 
From $23,500 per person, based on a group of 12. Contact +33 668 970 316, ariodantetravel.com