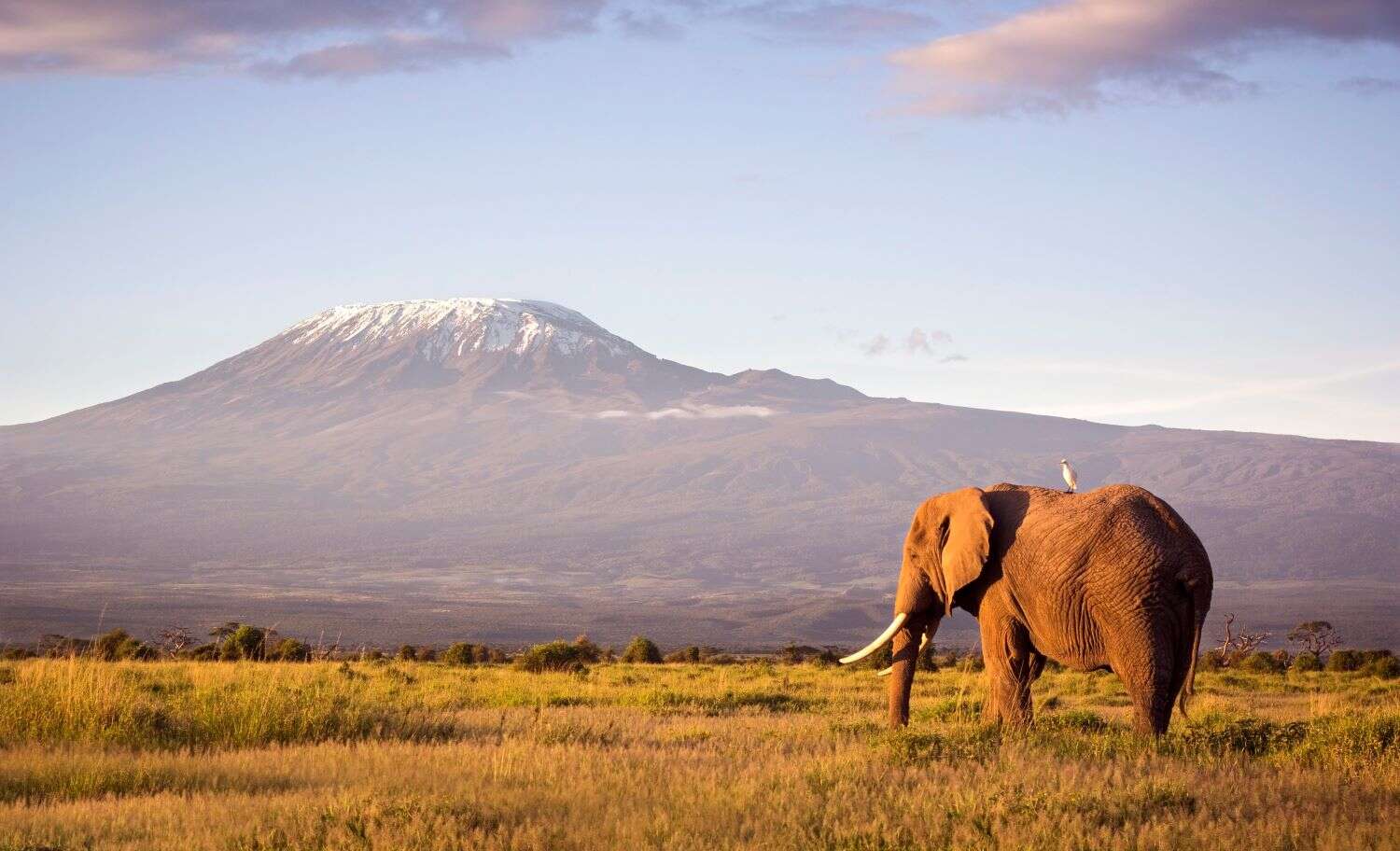 Roar Africa has teamed up with Emirates Executive Private Jet for an extraordinary bucket-list-ticking travel experience that is not only set to be the trip of a lifetime but has also been specially curated to preserve and support Africa's wildlife, wild spaces and communities. 
The epic 12-day itinerary will see 10 guests experience four iconic African destinations in unbridled luxury, as well as adventure and encounters with environmental educators and conservation changemakers.
Providing the sole means of international transport throughout the $125,000-per-person getaway will be the exclusive "beyond first class" Emirates A319 private jet. The luxury jet features 10 private suites, private shower spa, a spacious lounge and a dedicated crew. 
Once aboard, guests will journey to Zimbabwe's Victoria Falls (one of the Seven Natural Wonders of the World), the Okavango Delta in Botswana (the largest inland delta in the world), Kenya's Great Migration and the world's last wild mountain gorillas in the forests of Rwanda. As can be expected, travelers will stay at out-of-this-world accommodation and enjoy one-off experiences such as hot air balloon rides, helicopter trips and expert-led safari drives.
[See also: Enjoy Island Life From This Stunning Eco-Home] 
How can a private-jet safari be sustainable? The safari, along with all of Roar Africa itineraries, will benefit from the company's new offset program, which aims to preserve and support African biodiversity and communities. Run in partnership with eco-conscious data firm Proof of Impact, the program goes beyond simply offsetting the flight. Every element of the journey, from the fuel and use of plastic to the safari vehicles, have been carefully selected.  
As part of the offset program, Roar Africa will also be funding sustainable investments in the communities it visits, and travelers will be able to use an interactive app to track the real-time benefits and investments made possible by their trip. It will do this using Proof of Impact's pioneering technologies, which verify and quantify conservation travel's impact on the environment and local communities. 
An example of how Roar Africa intends to utilize its trips for good and limit its environmental footprint can be seen in the measures it is planning to take as part of its Emirates Executive Private Jet Safari. Conscious that flying on the new A319 Executive Private Jet creates a significant carbon footprint, the luxury travel firm will ensure the entire trip (flights and on-the-ground emissions) will be carbon-neutral, with high-quality offsets.
The trip will fund the installation of 69 solar panels in local villages in Rwanda, planting of 1,300 trees, access to fresh water for 3,000 people in Kenya and the protection of a rhino calf through Rhinos Without Borders in Botswana. Guests will also be able to physically visit the projects they're supporting during the trip.
Explaining Roar Africa's inspiration behind the private-jet getaway, which it has branded "The Greatest Safari on Earth," the company's founder and CEO, Deborah Calmeyer, says: "It has never been more important than now to curate experiences that facilitate an understanding of how the natural world works and why and how we should help. To this end, we have curated this strategic itinerary by working from a place of deep insight and acute understanding of Africa's many strengths and complexities. 
"We have painstakingly selected profound destinations and intimate wildlife discoveries to reveal what must be done to ensure that Africa's people, nature and animals survive and thrive. And knowing that time is a nonrenewable resource, guests will appreciate the absolute exclusivity and unparalleled ease of travel."
Indeed, Zimbabwean-born Calmyer has taken pride in fostering a positive impact since the company began, creating a female-led organization supported by native-born guides and a curated network of local experts to create high-end experiences for her guests. She aims for the safari to take this one step further: "This authentic experience not only sets a new paradigm in ultra-luxe adventure and sustainable travel but is a robust catalyst for change by facilitating active participation and insightful dialogue between informed, conscious travelers and local communities," says Calmyer.
Calmyer believes that when it comes to luxury travel, consumers are starting to look for environmentally and socially conscious brands that can help them minimize their impact: "This past year has given us nothing but time to dream about future travel plans, and for the affluent, seeking out ways to travel more consciously has become more of a priority than ever before. Responsible travel and the end of passive ignorance as it relates to tourism is as crucial as it is relevant. And the industry must respond with innovative measures to transform travelers into change agents for conservation and sustainability, particularly in a destination like Africa."  
Emirates Executive Private Jet Safari ($125,000 per person) will take place in August 2021, with trips also scheduled in 2022 and 2023, roarafrica.com
[See also: Michael Amalfitano Aims for a Green Future With Embraer]