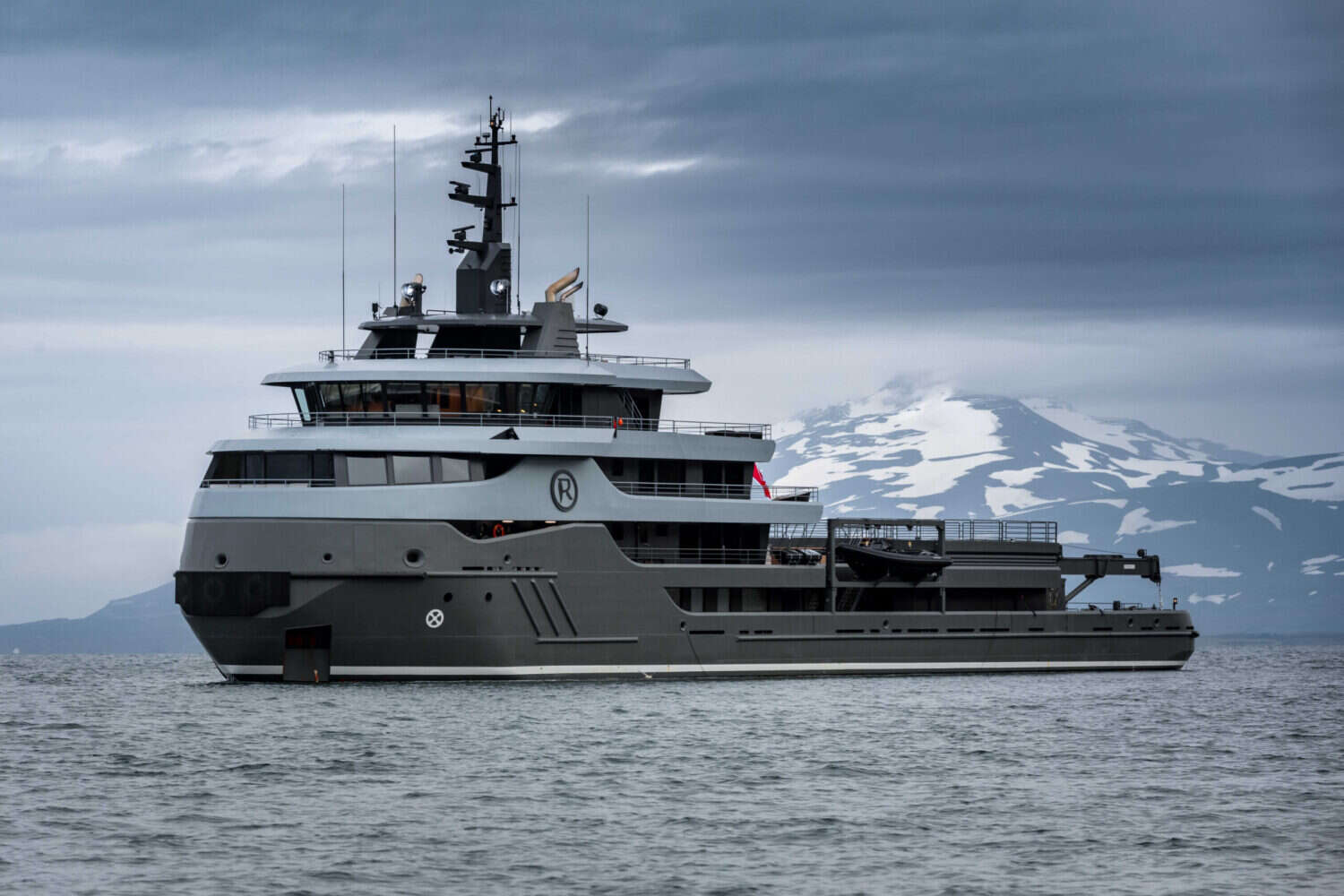 Burgess Yachts is increasing its efforts to reduce the environmental impacts of its business by offering all of its clients the chance to counteract their cruising activities through its Blue Oceans initiative.
Yachting looks set for a significant uptick in the years ahead as the world's wealthiest increasingly opt for private escapes. While sales were affected by the global shutdown, orders on new yachts remained strong, in part down to Covid-19 persuading those with the means that a private yacht was the best way for a safe and secure vacation.
This increase in cruising is likely to have an effect on both the climate and the ocean environment, and Burgess openly admits its industry causes significant emissions. In fact, cruising on your own superyacht is one of the most carbon-intensive activities a person can do. A recent study found the biggest superyachts could emit over 7,000 tons of CO2 per year.
That is why Burgess has developed a new program in partnership with the Blue Marine Foundation to reassure those who are worried about the environmental impact of their sailing. All clients chartering a yacht through Burgess will have the opportunity to make an optional payment that goes directly to projects in the Mediterranean and the Maldives. The amount will be calculated based on the estimated impact of their trip. Burgess already makes donations against the impact of company travel.
[See also: Fraser Yachts CEO Raphael Sauleau on Yachting's New Normal]
The donation is optional, but Jonathan Beckett, CEO of Burgess, expects uptake among its charter clients to be high. He says: "I am excited to be able to offer this initiative to our clients. The team has been working hard to ensure we have a policy that is workable, transparent and supports an organization that has done great work in its field. I am very hopeful for a high take-up from our charter clients initially, followed by the other departments as we roll this out."
Blue Marine Foundation will use the donations to fund projects that protect the environment and improve the lives of people most affected by human activity. Its projects not only help to curb levels of atmospheric carbon but support local communities that are reliant on the ocean for their livelihoods.
In 2019, Blue Marine Foundation persuaded a quarter of all luxury resorts in the Maldives to stop removing the seagrasses in the surrounding waters. Now the project oversees the protection of almost nine million square feet of seagrass. Once considered a nuisance to resorts wanting clear waters for their guests, today seagrass is seen as a blue carbon habitat, which accounts for 10% of the ocean's capacity to store carbon. Protecting it is an important natural solution for mitigating climate change.
The foundation has also established science programs in the Maldives to teach young people skills that will help them become valuable members of future conservation efforts. Local fishermen also receive educational sessions on sustainable fishing and climate change to ensure they are prepared for the potential impacts of a warming world.
Clare Brook, Blue's CEO, says: "Blue is delighted that Burgess is encouraging their clients to take account of their environmental impact through this exciting initiative. Burgess's donations will support Blue's projects in the Maldives and the Mediterranean, working to safeguard marine life from overexploitation. We look forward to what this partnership might bring."
[See also: Yersin: The Eco Superyacht for Sustainable Explorers]