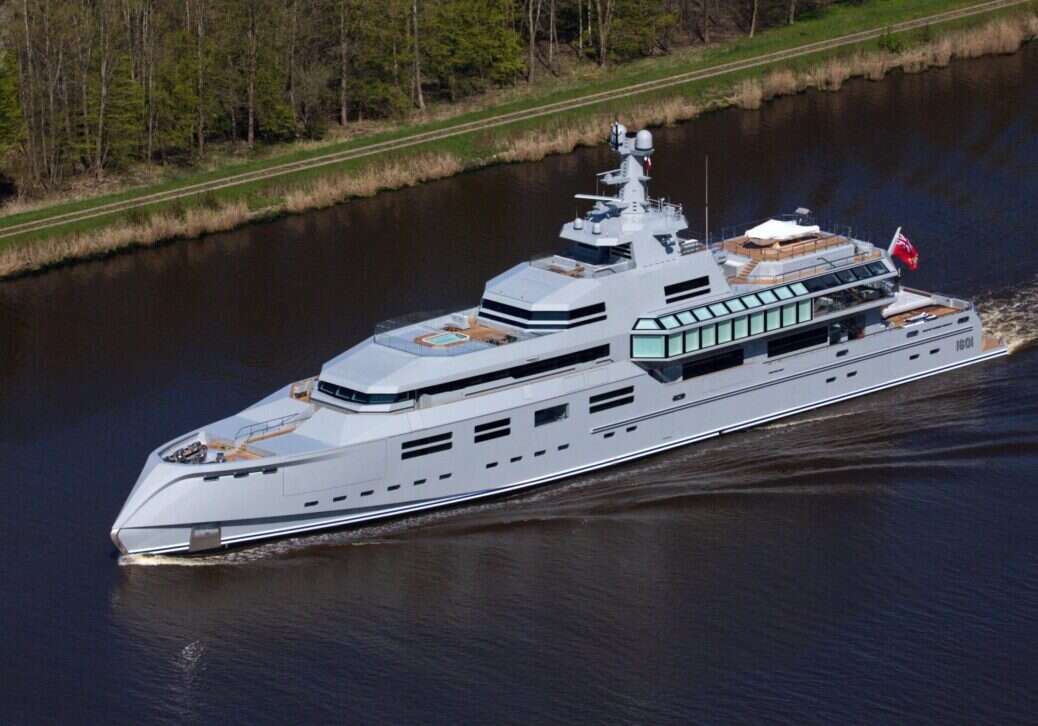 While few details are yet to emerge about Lürssen's latest superyacht, we do know Project 1601 has been given a name – Norn – and set sail on her maiden voyage from the German shipbuilder's facilities.
The 295-foot vessel was spotted in Norway earlier this week by Boat International. Lürssen has remained relatively tight-lipped about the project, but it has shared Norn was commissioned by an experienced couple that previously sailed a 230-foot Lürssen for over two decades.
It's clear this ship is one they've dreamed of; by upsizing by a whopping 65 feet, there is plenty of room for all the bells and whistles. Among the most striking in the long list of amenities on board is the outdoor cinema and pool with a liftable floor that transforms into an illuminated dance floor.
[See also: What Do We Know About Jeff Bezos and his Yacht?]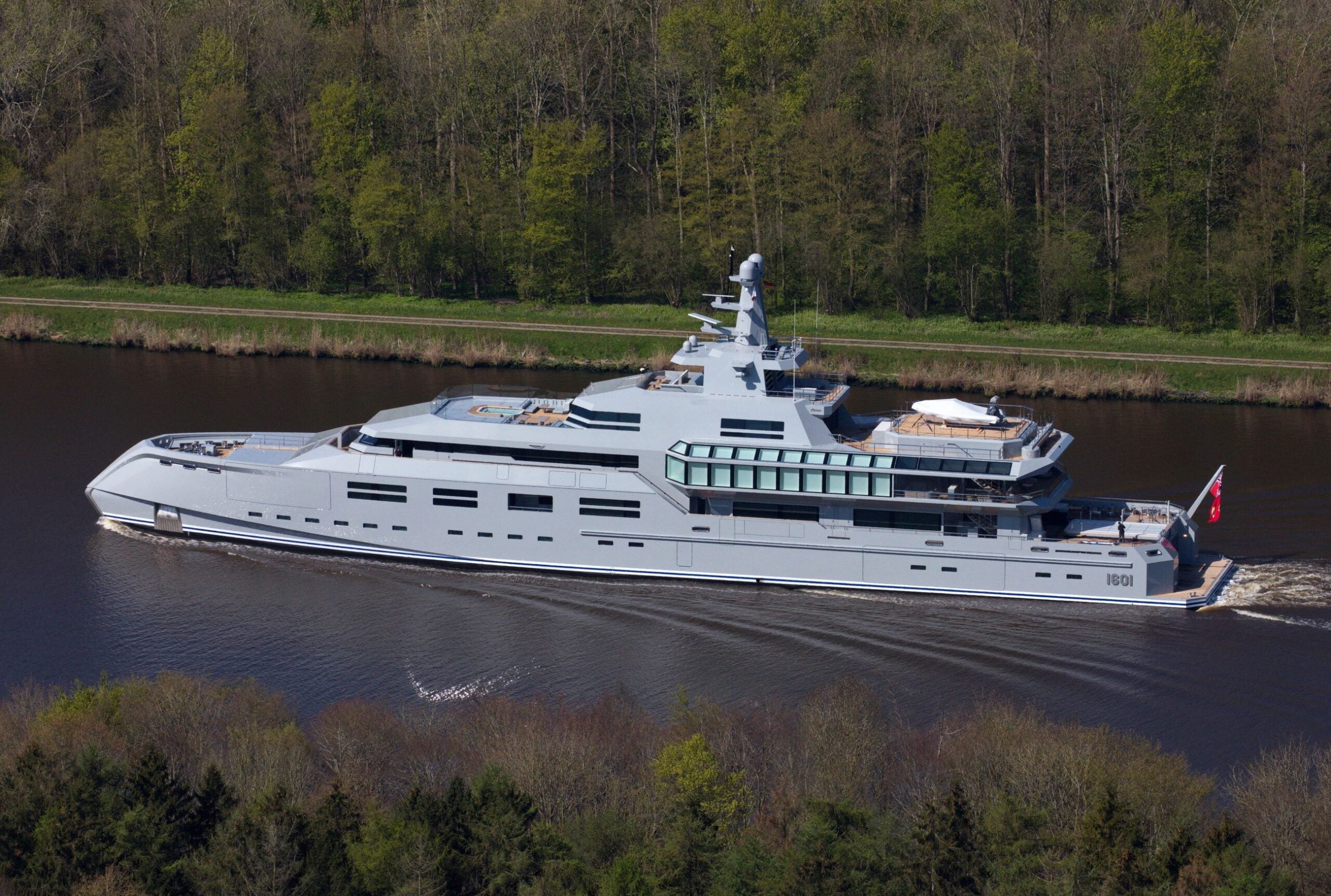 Monaco-based studios Espen Oino was brought in to craft the sleek exteriors with a focus on straight lines, flat surfaces, and angular corners, while Hamburg superyacht designer Dölker + Voges put their stamp on the interiors.
Cornelson & Partner acted as project manager throughout the construction process. We're yet to see pictures of the inside of Norn but Lürssen notes they "echo the same design themes as her exterior" so we're expecting a minimalist approach.
It's not the first time Lürssen has joined forces with Espen Oieno. The naval architect previously collaborated with the German shipbuilder on several projects including the 229-foot Skat, delivered in 2002, which has a similar look including a panoramic sky lounge.
As Lürssen fans will expect, the new vessel is fitted with all the latest cutting-edge technology including zero-speed stabilizers and a dynamic positioning system that enables electronic anchoring in sensitive remote areas and allows for safe mooring regardless of water depth.
Other projects Lürssen is currently working on include Luminus which was recently spotted leaving the shipyard as she embarked on her first sea trials, and the 374-foot motor yacht, Cosmos, scheduled to be delivered in 2024.
[See also: Oceanco Unveils Radical New Yacht Design, Aeolus]