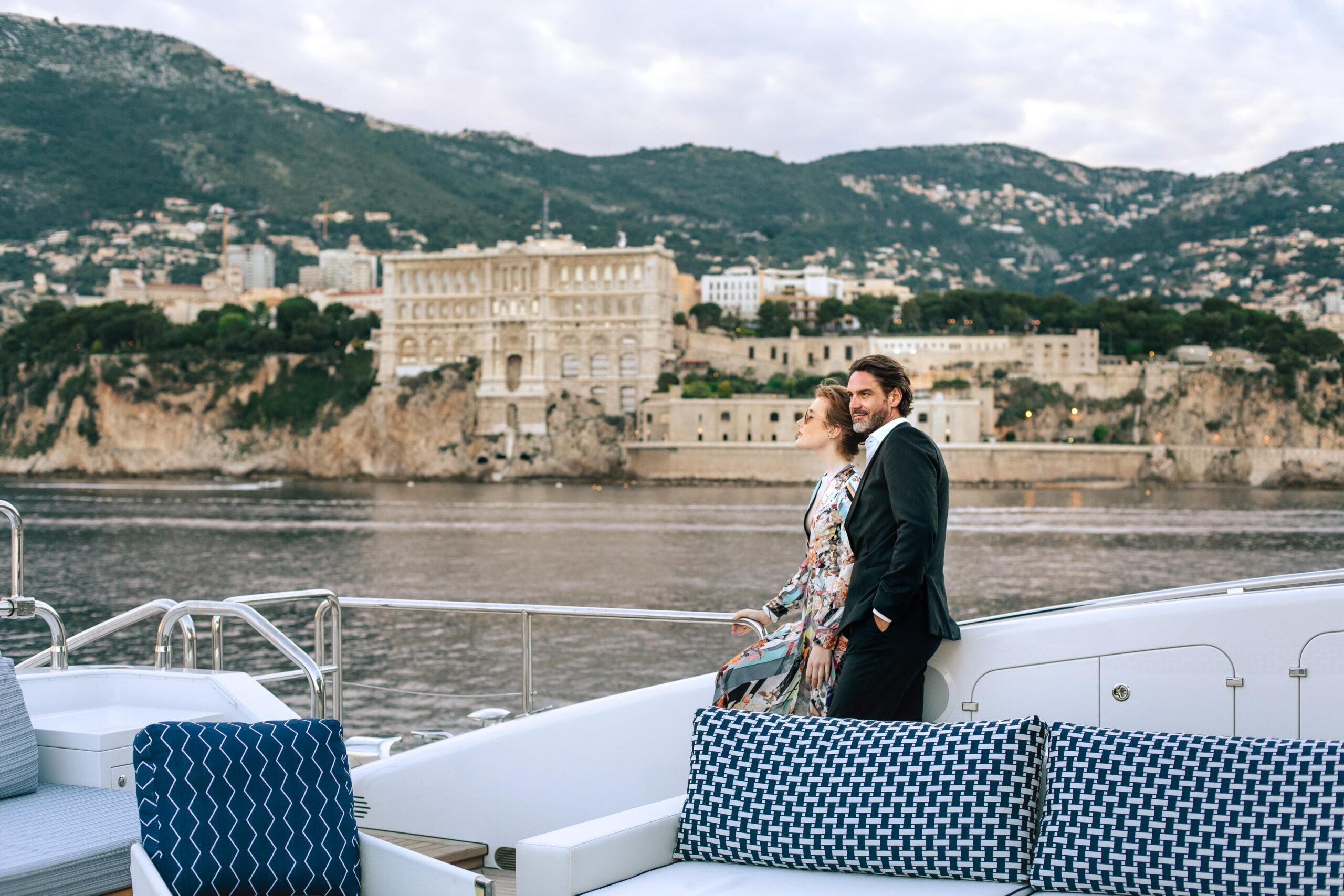 As the ultimate once-in-a-lifetime occasion, creating the perfect proposal is no mean feat. However, with the launch of its new yacht proposal package, Northrop & Johnson has done the hard work for you.
Offering the ideal balance between out-and-out extravagance and intimate privacy which, by all standards, is a winning proposal combination, the whimsically named Sail Away With Me package offers an exclusive charter of one of Northrop & Johnson's uber-luxurious yachts for an evening of undiluted romance. After the all-important question has been popped, the newly engaged couple will be treated to a specially created celebratory dinner onboard the yacht, with a personalized menu of favorite dishes washed down with a wine tasting. A professional photographer will also be on hand to capture the magic of the evening.
The exclusive package also helps solve what is easily the biggest dilemma for hopeful proposers: the ring. Included in the Sail Away With Me package is the opportunity to co-design the all-important engagement ring with diamond atelier Kimberly Pucci for an added personal touch, ensuring that your fiancé-to-be has their perfect show-stopping diamond.
[See also: The Best Luxury Wedding Venues in the US]
As part of this process, an expert diamantaire will give a hands-on diamonds lesson covering everything from how to buy a responsible, conflict-free stone to understanding purity and carat weight.
Topping off the proposal package is the celebratory getaway to the pristine shores of the Caribbean aboard one of Northrop & Johnson's charter yachts. Here, the couple can relax ahead of their big day, with a couple's massage, water excursions and a host of other onboard amenities and activities included.
And, the onboard romance doesn't end here, with soon-to-be-wed couples invited to continue their wedding journey with Northrop & Johnson, thanks to the broker's partnership with elite wedding planner Jennifer Zabinski. With her company JZ Events, Zabinski has created some of the world's most beautiful weddings, ranging from intimate nuptials in remote corners to enormous event-of-the-year occasions. Zabinski will work closely on an individual basis with each couple to plan, design and execute a breathtaking wedding with the added privacy and exclusivity of a yacht location.
The Sail Away With Me Package is available to book through Northrop & Johnson. Prices vary depending on yacht.
[See also: How to Charter a Superyacht]