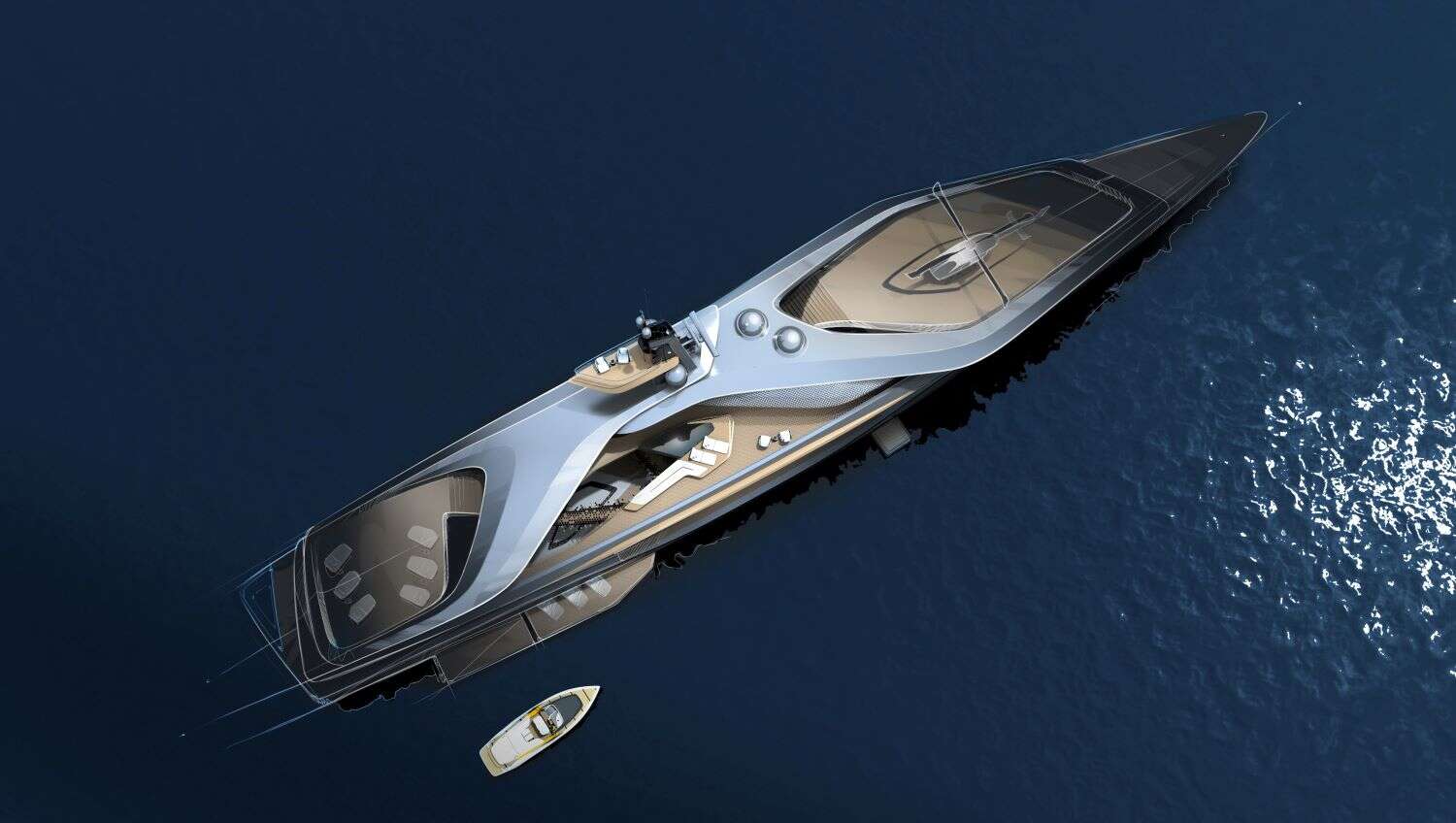 Three giants of the yachting world have joined forces to catapult yacht design into the future with a newly unveiled sustainable superyacht concept named KAIROS. 
The ambitious project aims to push the boundaries of what is possible and is a first-time collaboration between the Italian design studio Pininfarina, British-based Lateral Naval Architects and Dutch custom yacht builder Oceanco. 
Little has been disclosed about KAIROS as of yet but the team behind the vessel has emphasized that sustainability is the central pillar of the superyacht's design, which features a E-Hybrid propulsion system that uses batteries as a primary source of power. 
The revelation of KAIROS has come less than six months after the October 2020 launch of Oceanco's NXT initiative on sustainability and innovation. The initiative hopes to use the power of cross-industry collaboration – bringing together leaders in yachting, technology and design – to forge a sustainable pathway forward for the future of superyacht creation.
[See also: Discovering the World's Most Exciting Superyacht Concepts]
As the project progresses, KAIROS will provide the first tangible insight into the NXT initiative's creative output the team is hoping to demonstrate how the latest technology of today can help to influence and build a greener industry for tomorrow. 
Oceanco's CEO, Marcel Onkenhout said: "KAIROS is a remarkable vision shared by three passionate, forward-thinking partners: Pininfarina, Lateral and Oceanco. When Owners see the Oceanco NXT endorsement on a yacht's design, they know they can expect elevated standards of life onboard that are in tune with new perspectives on sustainability and lifestyle."
With regards to the design concept behind KAIROS, Paolo Pininfarina, chairman of Pininfarina said: "Our passion as designers is to imagine new concepts of space that are capable of bringing enchantment to every moment of the yachting experience."
Oceanco plans to release more information on KAIROS – named after the ancient Greek word for "opportune moment" –  in the coming months.