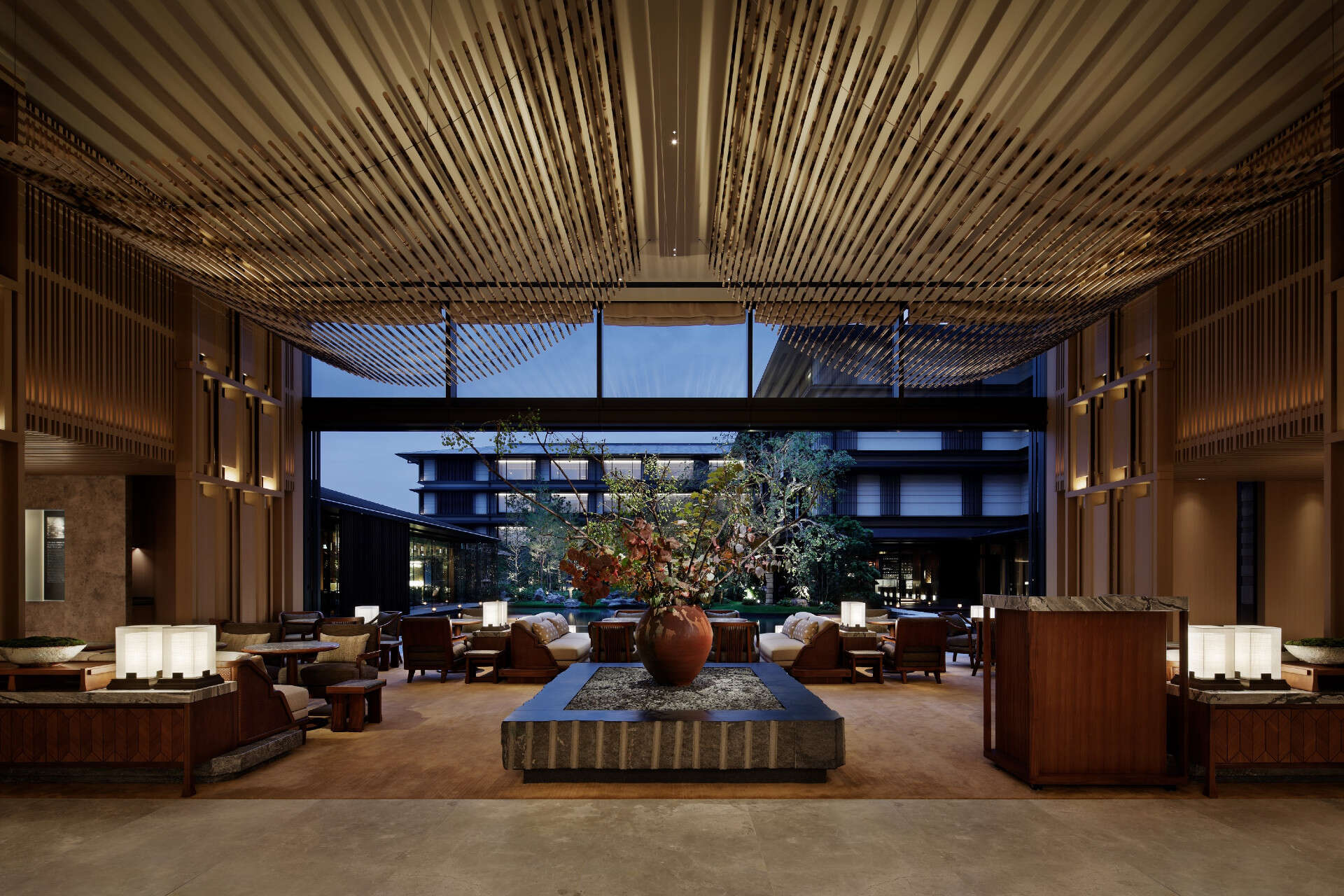 Built on the site of the original residence of the Kitake (the executive branch of the Mitsui family), Hotel The Mitsui Kyoto opened its doors to guests on November 3. Situated in the heart of the city center and directly facing Nijō-jo Castle, The Mitsui embraces Kyoto's heritage through its exquisite interior design, which was created by internationally celebrated designer André Fu and his studio.
Fu's aim for the project was to create a contemporary interpretation of Kyoto's history within the hotel and overlay this with elements that preserved the heritage of the space. It was important to the studio that it started the project with a deep understanding of the Mitsui family and the traditions that these former residents would have had on the site.
When designing The Mitsui, Fu also focused on making sure his designs were authentic to the city's spirit; his studio worked closely with local craftspeople and artists throughout the project. "I hope my design will convey the heritage of Kyoto as a city," says Fu, discussing his designs. "I would like guests to experience the same sense of serenity and tranquility that I feel when I am here."
[See also: A Luxury Travel Guide to Kyoto]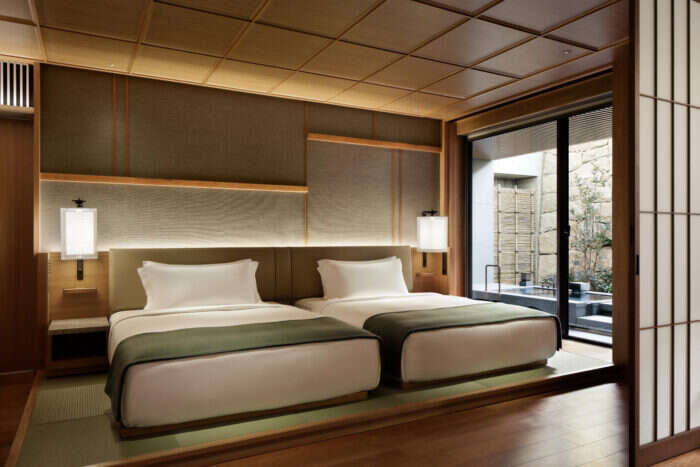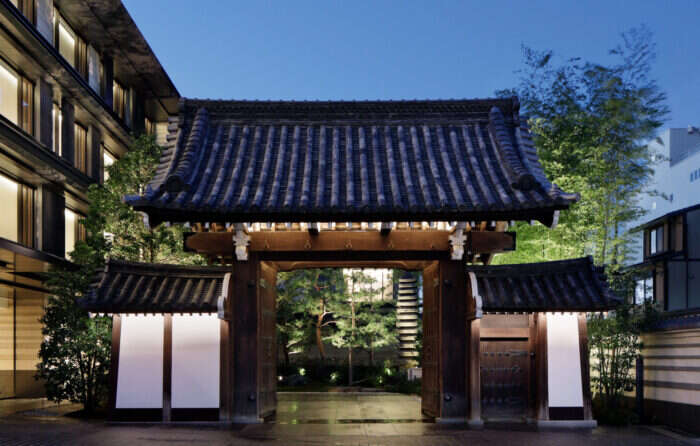 As guests arrive, the first thing they will notice is the 300-year-old Kajimiya Gate from the original Mitsui residence, which has been restored by Kyoto-based artisans. Once through the gate, the pathway leads guests into the hotel's first garden, a lush bamboo forest that connects to the lobby. Suspended from the lobby's ceiling is an enormous shoji lantern, and the eye is drawn from this to the lobby's centerpiece; a large ceramic structure set in raked sand, created by Japanese artist Yukiya Izumita.
In the guest rooms, Fu has continued to juxtapose tradition and contemporary design by creating Japanese teahouse interiors with a twist. Crafted interlocking joinery and modest custom furniture have been made with natural materials including walnut, tatami and kimono fabrics to create a calm, sophisticated feeling. The Mitsui also features two unique Onsen Suites, which have been entirely lined with local cherry wood and feature outdoor hot-spring experiences.
At the heart of the new hotel is a landscaped Japanese garden, which features carefully placed stone lanterns and decorative rock features. For The Mitsui's main garden, Fu worked with Kyoto landscape master Shunsaku Miyagi; it has been designed to reflect the seasons and to evoke a sense of peace and closeness to nature with its soft breezes, and the sounds of water and chirping insects.