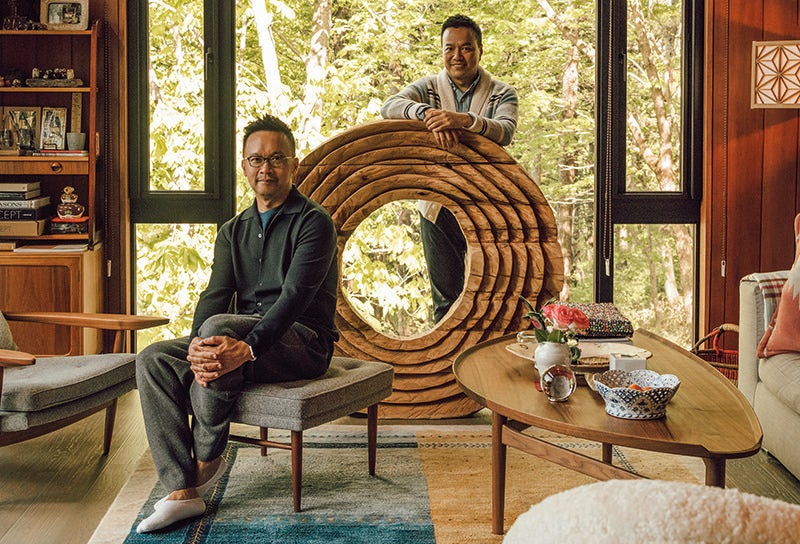 Founded by architect and designer duo Ed Ng and Terrance Ngan, AB Concept is best known for its extensive work in the luxury hospitality industry. Having worked with groups including Rosewood Hotels and Four Seasons, the studio has continuously shown that it makes an impact on the world of international luxury design.
Though often featured in the press, AB Concept doesn't usually reach the headlines for the interiors of the founders' own homes. However, we recently had the chance to speak to Ng about this personal element of design —and discovered just how different it is from designing for a client.
Can you talk us through the design for your homes? Do you have a theme or idea in mind when you start designing them?
When it came to designing our homes, it was important for us to take into account the cultural heritage of each location. Having homes in different cities means we are inspired by different and distinct histories, cultures, and stories.
Creating our homes has been a similar process to our other hospitality and residential projects; we began by focusing on creating a narrative based around the city's history, before adding in our own favorite aspects to make it our home. Without branding constraints and restrictions, we are ultimately free to create beautiful spaces based on the cities we love.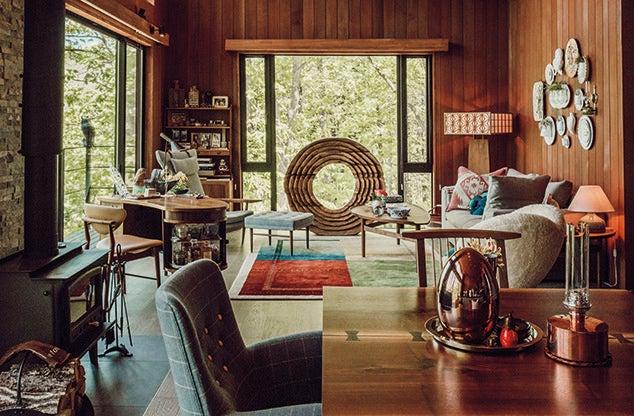 In what ways does designing your own space differ from designing for a client?
Technically there isn't much difference ­— when we are designing for ourselves we become our own client — but it does mean we have the freedom to do what we want. As briefly mentioned earlier, we take inspiration from the city's history, culture, and traditions. Essentially, we incorporate elements we see in the city that define ourselves in order to create a comfortable space.
For example, when we were designing our home in Karuizawa, a mountain resort town in Japan, we made sure to include wooden and warm elements from our personal furniture collection. These not only represent the location but also add a personal touch to this space to make it our own. We always walk around and explore the streets of the town to see what we find in the area.
A lot of the lovely pieces in our home come from local antique stores or even from the market. No matter where we are decorating our home, our 'inspiration' comes from the desire to create our own version of the city or town, within our own house.
Favorite room in the home, and why?
The bedroom is always the most private room in any home. As a frequent traveler, I often end up in hotel rooms, so being in my own bedroom is the ultimate luxury.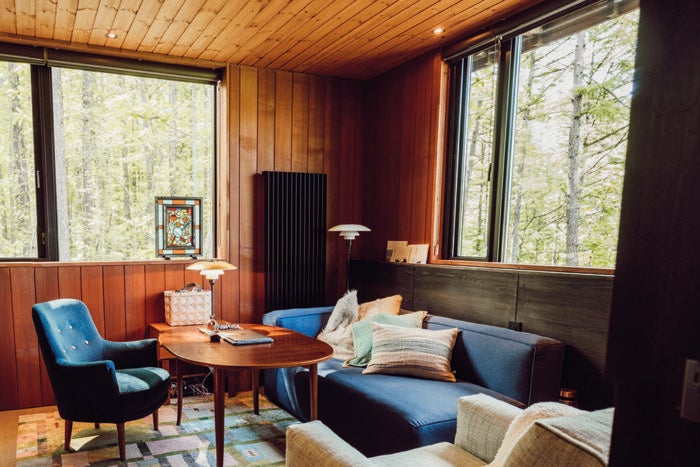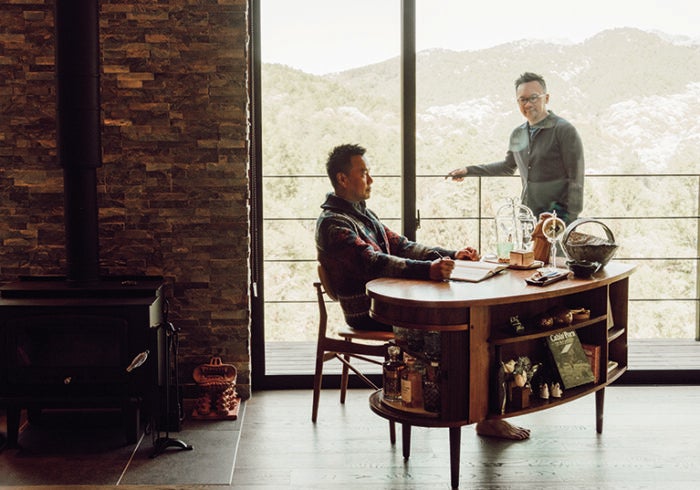 What are some of your favorite products/ furniture pieces within your homes?
It's challenging to narrow this down, but some of our favorite items include the George Nakashima's Lounge Chair with Arm (1962), which is one of our most beloved antique items that we always keep in a restful spot and use regularly. Besides the chair's comfort, one of its highlights is the free edge and smooth, fine detail that you feel immediately once you take a seat.
As we are always on the road, another of our favorites is the Elder Statesman Cashmere collection – any item from the collection provides a comfortable and familiar touch anywhere we go. Fueguia 1833 is also a very special brand for our home. We don't pick a specific scent, but occasionally make a selection, which allows us to enjoy a spiritual journey of that particular day.
Does your design style change, depending on if you are working for a client or designing your own space?
We always try to tell a story through our designs. We like to explore the narrative of the space and its connection to the owner, the city, the culture, and the brand, if there is one. I wouldn't say we have a specific style, as every project turns into something different and unique through the research and design process. We are constantly being inspired and so rather than controlling the design, we let it develop organically.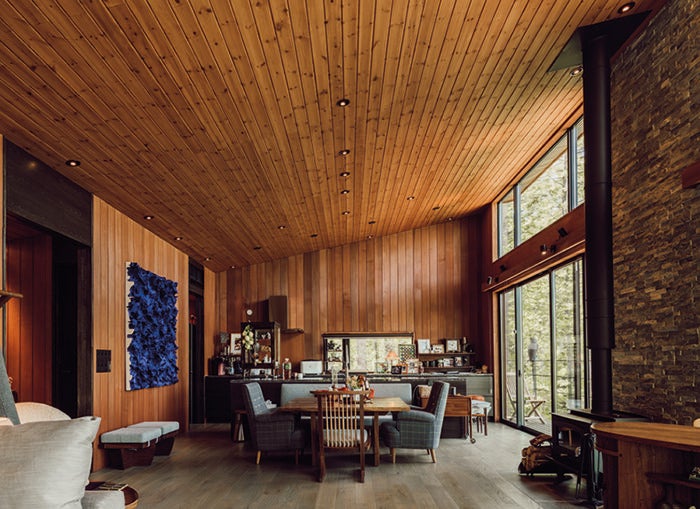 Is there anything you would put in your own home that you wouldn't put in a design for a client?
Our own private collection of antiques and artworks. When we work with clients for private residences, they normally have their own antique and furniture collection already, so we make sure to include their own pieces for the home to carry the owner's personality. However, it's not always about having luxury items or artwork and is more about the items that make a house a home – whether that's a familiar textile or blanket that we would always have, like the Elder Statesman as mentioned earlier, or a set of Graf Von Faber Castell pencils, which are always handy in our profession.
In terms of the types of antiques and artwork we keep for our own homes, we have a rather broad selection as we don't have a specific type of item that we collect. We have a lot of different and independent pieces of furniture, vases, works of art, and sometimes even just a very small decorative piece that we stumble upon in a flea market. Perhaps this is the nature of a designer, to always take everything we might need for a space into consideration, and not limit ourselves by only collecting items that are similar to one another.
What tips do you have for those trying to design their own homes?
The home is a thoroughly personal space, and should sum up one's personality and what the person loves. When creating a home, it is important to be comfortable and to design it according to lifestyle and habitat. The designer's personality should be visible throughout the home.
All images courtesy of Home Journal and photographer Reylia Slaby.