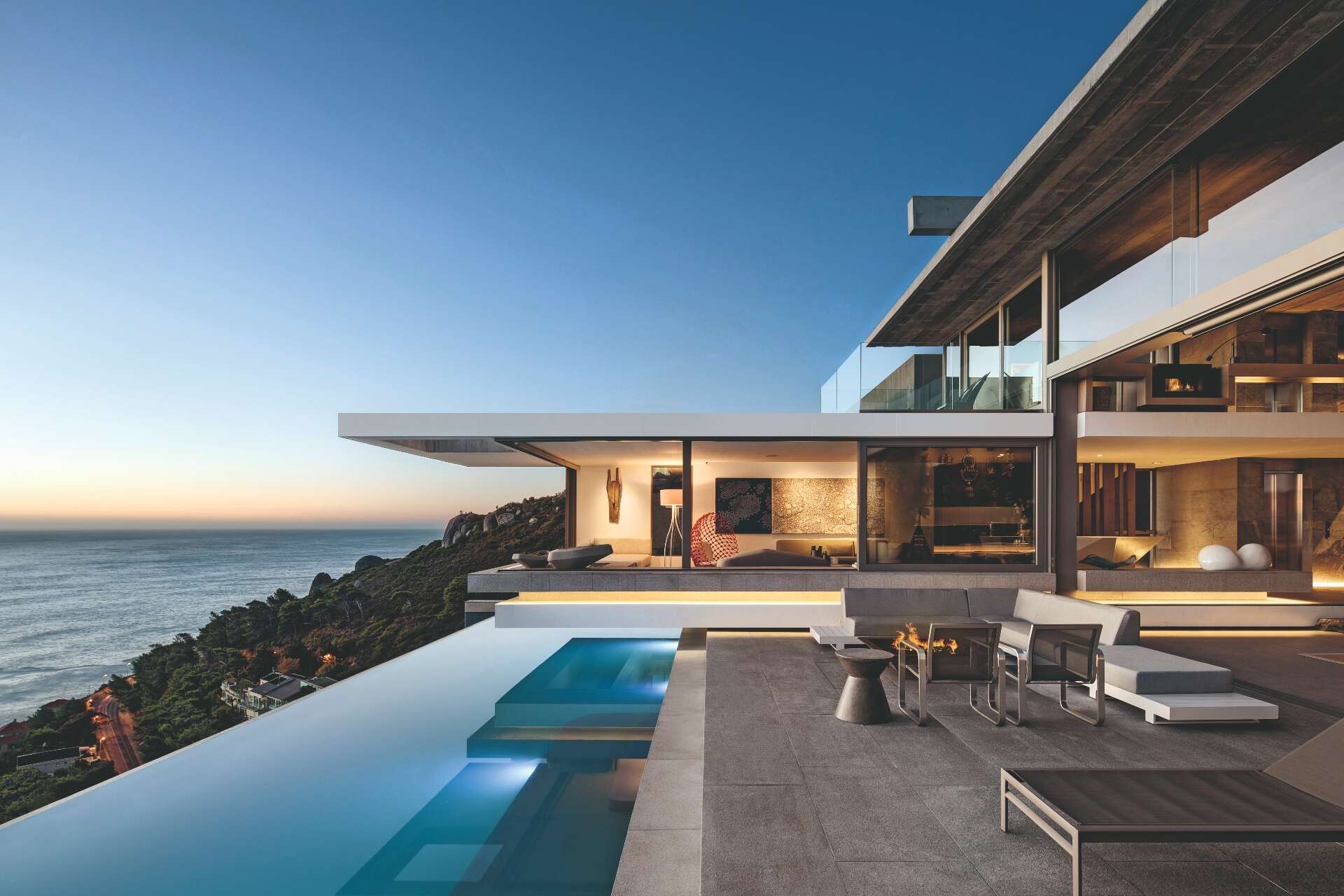 Images Publishing has released a stunning new coffee table book showcasing a range of contemporary homes around the world – each of which has been designed to champion the property's access to an endless view. Titled Infinity House: An Endless View, the book features an introduction by Cathi House, co-founder of residential architecture firm House + House.
The edition includes mesmerizing full-color images of incredible houses in awe-inspiring locations, all complete with a view that stretches endlessly towards the horizon. Some of the properties' locations include Canada, Italy, Mexico, Vietnam, South Africa and Peru.
Infinity House: An Endless View offers a closer look at each of the featured properties, which number over thirty and have been designed by renowned, high-profile or award-winning architects and designers. Not only this, but each of the designer homes showcased in the edition comes complete with expert and detailed information from the designer or architect.
[See also: Admire Australia's Finest Views from this Family Home]
Alongside the astounding, full-page imagery, this unique insight from the creatives behind the project allows for a deeper understanding of the benefits and challenges of building an Infinity Home. Architects and designers that have shared detailed, on-site information for a property within the edition include South Africa-based SAOTA, and US-based firms McClean Design and Oppenheim Architecture.
Part of Images Publishing's description for Infinity House: An Endless View reads, "There's something especially beautiful about being able to look to the full expanse of a horizon, something that speaks to the most ancient part of our soul. We may all not be lucky enough to inhabit an eye-catching designer home with views to die for, but at least we can all share the beauty through these breathtakingly evocative images. Truly a book in which to lose yourself."
Originally published in hardback in May 2021, Infinity House: An Endless View is available from a range of booksellers.
[See also: The American Designers That You Should Know]