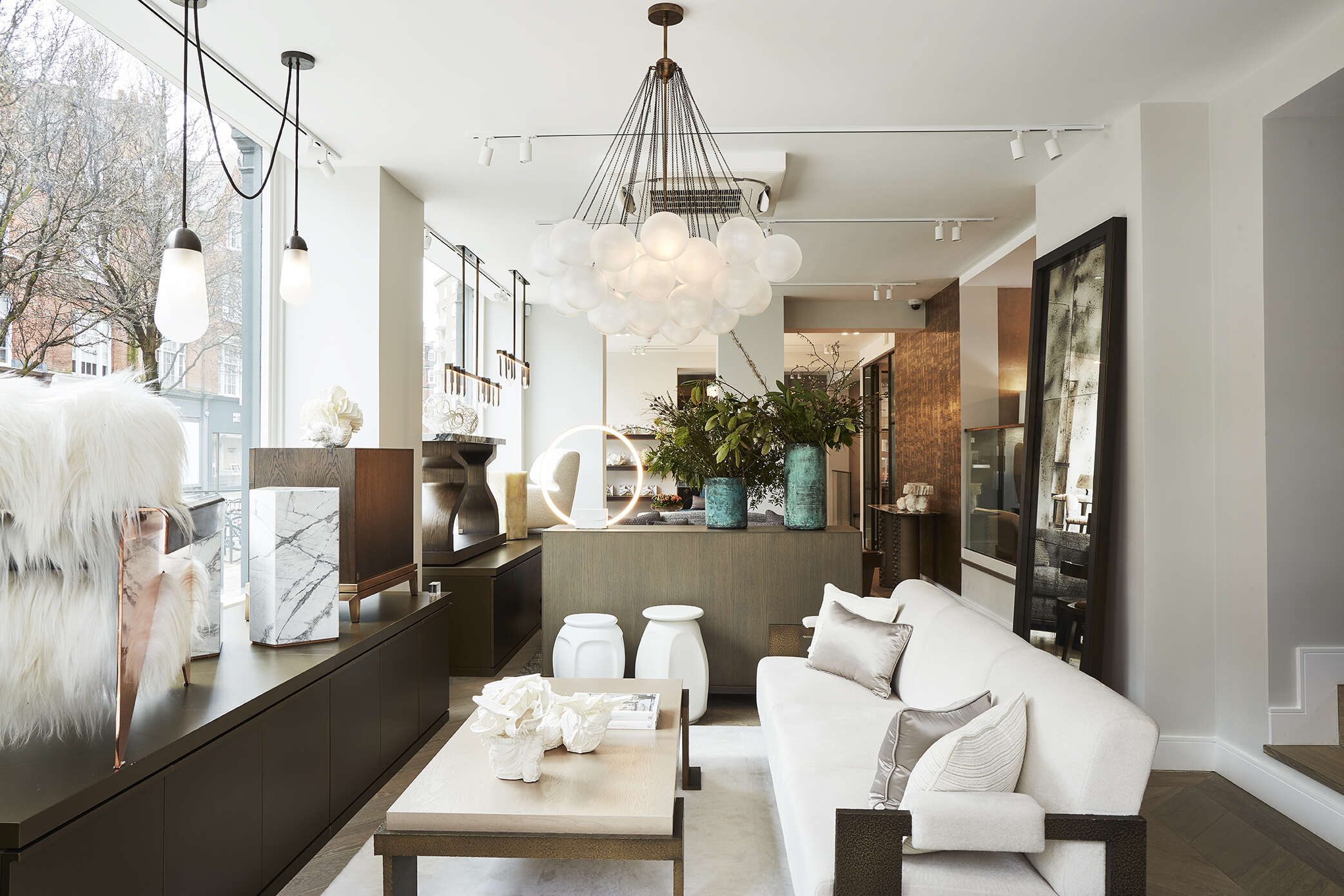 Award-winning interior designer Fiona Barratt Campbell has recently announced the opening of the newly expanded showroom for her eponymous luxury furniture brand, FBC London. The new showroom is situated on Pimlico Road, in the heart of London's interior design district, and features 3,000 sq ft of ground-floor retail space.
The showroom has been designed into four 'room vignettes' to showcase FBC London's varying collections for the home: dining, living, study and the bedroom. The luxury furniture brand was originally established by Barratt Campbell in 2013 and is well known for its timeless collections, which are often inspired by the colors and textures found in the natural world.
Each piece created by FBC London is meticulously crafted, using only the highest quality materials and strong attention to detail. This focus on quality has carried through to the design of the new showroom – the FBC London team has worked with its stylish Pimlico Road neighbours to create a bright, open space with wooden chevron flooring, unique Versailles wall panelling and textured wallpaper from Gregorius Pineo.
"Pimlico Road continues to be London's leading design district and a vibrant hub for creativity, craftsmanship and innovation," comments Barratt Campbell. "I am delighted to be opening the new, greatly expanded FBC London showroom… and to introduce longstanding and new clients to our full range of handcrafted furniture, accessories, wall coverings and lighting."
The reveal of the newly extended showroom comes only months after FBC London launched a number of additions to its outdoor collection. Called Foras, the collection includes several pieces from the brand's signature lines that have been reimagined to withstand the changing weather conditions of an outdoor environment. Both sculptural and practical, the Foras collection includes everything from sofas and armchairs to coffee and dining tables.