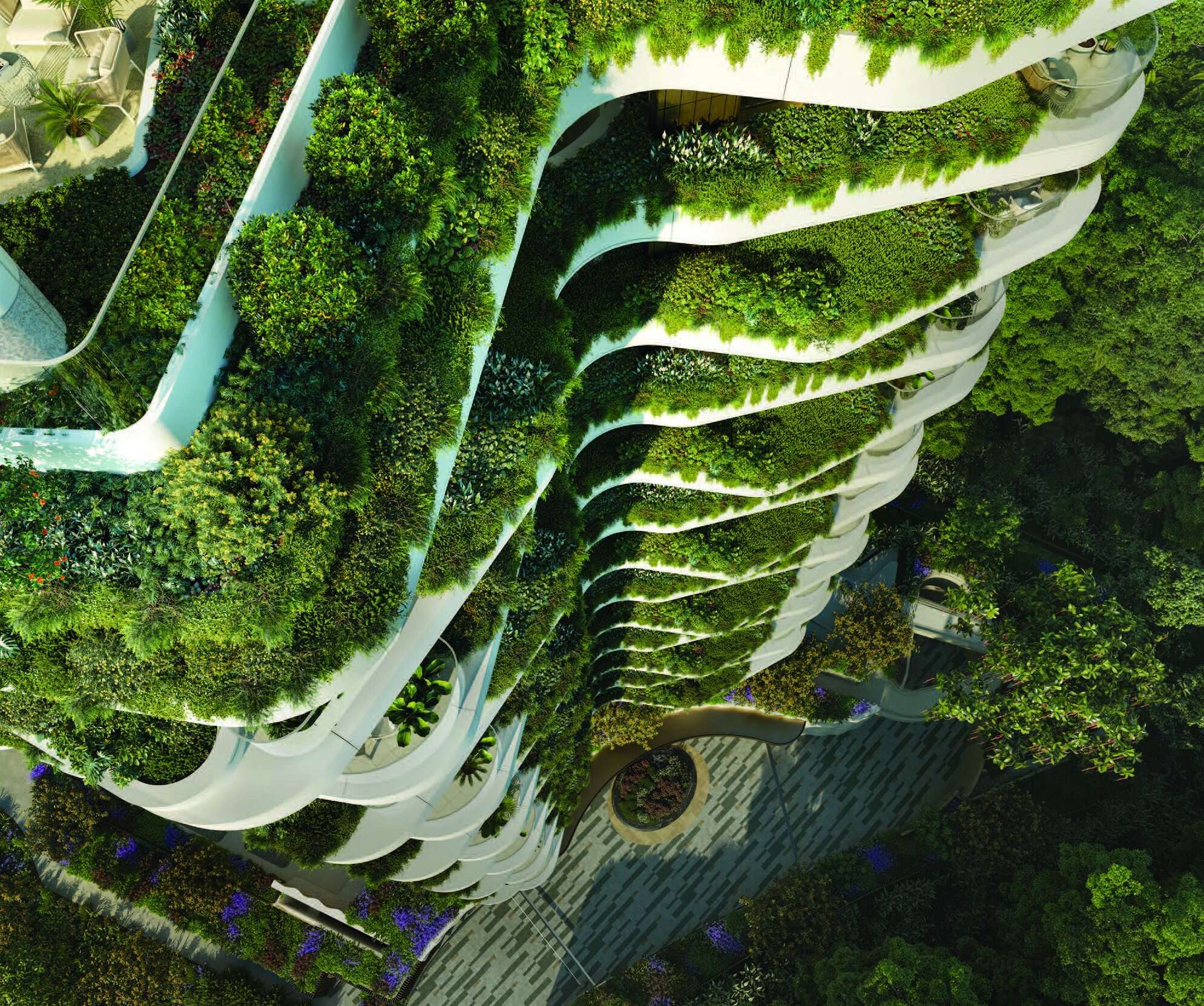 London-based architecture and design studio PLP Architecture has recently revealed the design for its first residential development in Asia, a luxurious tower wrapped in a vertical garden. Called Park Nova, the tower is situated on Singapore's coveted Orchard Boulevard – only moments away from the city's famous Botanical Gardens and the iconic shopping destination, Orchard Road.
With the design, PLP Architecture aims to redefine urban living in Singapore, which is already known for being a pioneering garden city. The tower is the perfect example of biophilic design that introduces nature into the built environment and takes its inspiration from the history and setting of the local area. Nova Park has been arranged into three wings to maximize ventilation and natural shading; its unique shape also offers 270-degree panoramic views of Singapore.
[See also: The Most Desirable Property Markets in the World]
There are a total of 54 properties within the tower, ranging from two-bedroom apartments to five-bedroom residences, set across 21 stories. Each of the apartments features beautiful planted terraces or gardens and expansive floor-to-ceiling windows to make the most of the views; layouts will differ on the size of the property but will offer private and entertaining spaces that seamlessly integrate indoor-outdoor living.
PLP Architecture has designed Park Nova so that it is elevated above the surrounding tree canopy, on slender columns that surround the central lobby. As well as the beautiful residences, there will also be a collection of amenity spaces within the tower that complement the studio's aim of creating a "healthy living experience", which promotes an active lifestyle and personal wellbeing.
In one area of the tower, residents will find the pool, a Jacuzzi, a meditation deck, a resident's pavilion and Park Nova's concierge. Higher up the tower on the 14th floor, there is also a second set of amenity spaces called the Sky Terrace, which includes a gym, lounge, private function room and a large outdoor space that residents are free to use for a range of activities.