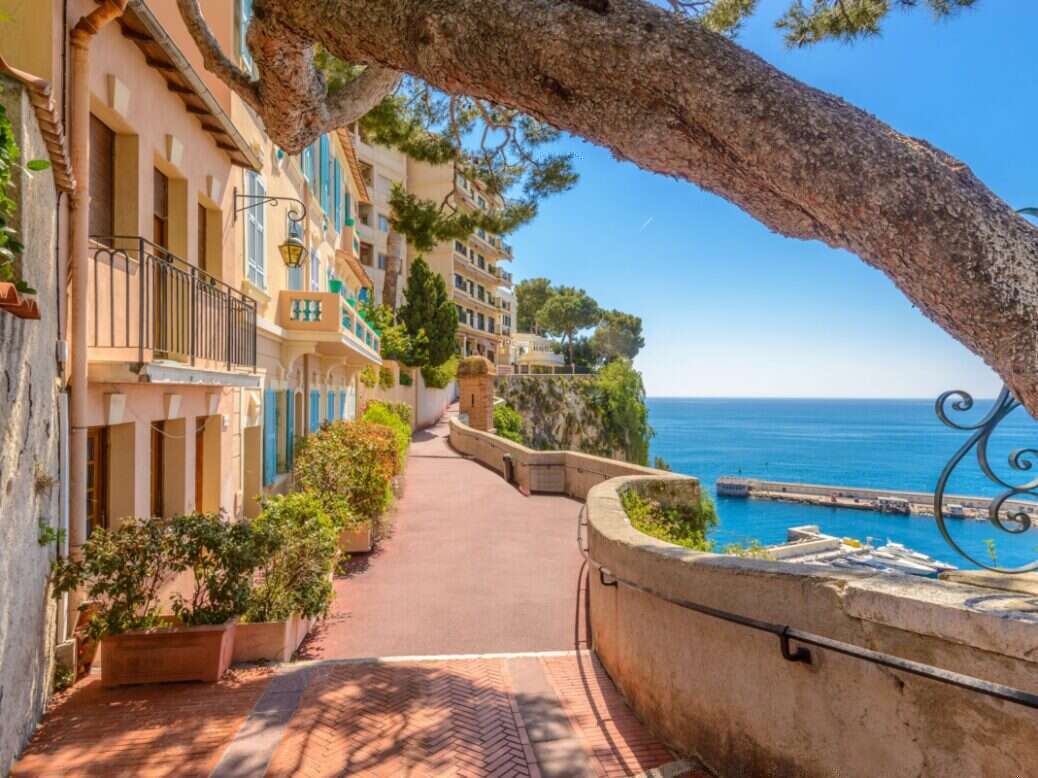 Figuring out where to buy your next property can feel overwhelming. Perhaps you're searching for a lucrative rental apartment; maybe it's a complete relocation to find that dream home that always feels just out of reach. Whatever you're looking for, it's vital to get to grips with the global property markets and have a clear understanding of which are the most expensive.
After the ongoing uncertainty of the past few years, prime residential markets are now going from strength to strength with prices outperforming predictions. After Covid-19 sent buyers heading for the countryside with longings for space, seclusion and privacy being key driving forces behind new property sales, the masses are now back in cosmopolitan hubs – and the price points are reflecting that.
As expected, there are some regions that not even a global pandemic or political unrest can shake: according to a recent report by Savills, Monaco remains at the top of the list as the most expensive place to buy property, thanks in no small part to its abundance of wealthy residents.
Find out below which other regions and cities topped Savills' list of the world's most expensive property markets and the key reasons that buyers flock to them, even in troubled times.
[See also: How Prime Real Estate Fuses Grand House with Luxury Hotel]
Monaco, Europe – $5,249.56 per sq ft
Monaco topping the list of the most expensive property markets in the world should come as no surprise, with the French principality long regarded as a playground for the global elite.
But what exactly is it that makes Monaco's property market so expensive? Firstly, its size: spread across a minuscule 0.8 sq miles (making it smaller than New York City's Central Park), Monaco is beaten only by the Vatican City in the battle to be crowned the world's smallest country, putting prime real estate in high demand.
The ultra-exclusive lifestyle afforded by owning property in Monaco is another major contributor to the cost of buying in this coveted destination. The Principality is brimming with fine-dining restaurants and designer boutiques, as well as a number of luxury yachting clubs – not to mention an extensive sporting calendar. If anywhere on earth has been designed specifically for wealthy individuals, it's Monaco. The year-round sunshine, wealth-friendly taxes and prime location on the French Riviera don't damage its immense appeal, either.
Hong Kong, Asia – $4,530 per sq ft
Despite a muted price growth, Savills has reported that Hong Kong remains second most expensive residential property market (and the most expensive city) in the world, with an average prime capital value of $4,530 per sq ft. However, Savills anticipates that while other cities' property markets will grow, markets in China and Hong Kong are likely to see a continued decline due to the uncertain political environment and continued border restrictions.
The density of population is a key factor that makes Hong Kong so expensive, with over 7.5m people living in under 430 sq miles. And, despite demand, new properties are scarce with the city clinging on to its limited green spaces.
[See also: How Covid-19 Sparked The Great Real Estate Shuffle]
New York, USA – $2,580 per sq ft
New York's appearance on a list of the most expensive property markets in the world is another one that comes as little surprise. Despite the city's devastating Covid-19 battle and reports of oversupply, as we entered 2022, property in New York City remained in high demand – and remarkably costly: as of December last year the average cost per sq ft was $2,580, hinting at an end to the softening prices seen in the past few years.
Several factors contribute to the cost of property in New York, most notably the lack of space; with virtually every bit of ground accounted for, the only way to build in the Big Apple is up and air space continues to be highly sought after. Savills also pointed toward rising domestic wealth, border reopenings and city migration as key driving factors.
Of course, aside from the development intricacies, one of the main reasons why New York's property market continues to be so expensive is the city's sheer curb appeal. While Washington D.C. is the US's political hub, New York is the home of everything else: from fashion and art to finance and tech, the city that never sleeps remains the place to be.
[See also: This Manhattan Penthouse Lists for a Record Price]
Geneva, Switzerland – $2,250 per sq ft
While the Swiss capital of Zurich has its own impressively lucrative property market, it is the lakeside city of Geneva that has the world's fourth most expensive with an average asking price of $2,250 per sq ft. To those in the know, the high property prices in Geneva, and indeed the rest of Switzerland, are a no-brainer. Geneva not only boasts easy access to world-class skiing resorts in the form of the Alps and the Jura mountains but also acts as a worldwide hub for diplomacy and finance.
However, the Swiss government has taken measures to regulate the country's housing market, with regulations preventing non-residents from buying in areas that aren't designated 'holiday zones.' Unfortunately, Geneva doesn't come under this jurisdiction, meaning international buyers will need to fully relocate and obtain the relevant visa to buy property in the city.
Tokyo, Japan – $2,220 per sq ft
Behind the bright lights of Tokyo's most recognizable tourist spots and financial districts is an equally as prosperous – and increasingly competitive – property market. Fortunately, while the start of 2020 hinted at Japan being badly hit by Covid-19, the country's response has actually been hailed as one of the few success stories of the pandemic, with the avoidance of extreme lockdown measures ensuring that the property market remained comparatively stable.
However, despite this comparative stability, the Japanese capital's price per sq ft of $2,200 in 2021 sees it drop below Geneva in Savills' report in comparison to last year's findings. Tokyo's most expensive residential neighborhoods include Azabu, Omotesando and Toranomon.
Shanghai, China – $2,200 per sq ft
Despite not being its capital, Shanghai is China's largest city and acts as its financial hub, previously making it a property hotspot for wealthy foreigners and residents alike. In normal years, Shanghai attracts hordes of expats. However, while the city's property market did seem to be picking up pace at the beginning of 2021, this quickly slowed in the latter half of the year with policy tightening, continued lockdowns and mortgage uncertainty combining to create a more subdued overall outlook.
Despite this, Shanghai does remain one of the most expensive cities when it comes to property, with an average prime capital value of $2,200 per sq ft, but only time will tell how long this lasts as buyers look for greater certainty in their real estate purchases.
London, UK – $2,090 per sq ft
Although at one point the rise of homeworking threatened to undermine London's appeal, the threat failed to truly materialize, with the city currently undergoing an impressive bounceback. Despite uncertainties surrounding Brexit and political scandal, Savills is predicting a 6 to 7.9 percent market growth, thanks to London's cosmopolitan appeal and prime property offerings.
But despite the bounceback, Savills reports that London still falls just behind Shanghai with an average asking price of $2,090 per sq ft. This makes it the seventh most expensive property market in the world, with the strong job market, abundance of culture and wealth of green spaces acting as some of the city's main appeals. London's rental market has also experienced a significant uptick as Covid-19 restrictions were slowly removed, with rents increasing by 7.8% in 2021.
[See also: What are Branded Residences?]
Sydney, Australia – $1,990 per sq ft
Coming in at eight on Savills' report of the most expensive property markets in the world is Sydney, where prospective buyers can expect to pay an average of $1,990 per sq ft following positive price growth throughout 2021.
Of course, Sydney speaks for itself when it comes to explaining its ever-growing property market. Its oceanfront location, laidback lifestyle and unrivaled climate make it one of the world's most desirable locations to live in, with the suburbs of the sprawling city proving to be more in demand than inner-city properties.
[See also: Premium London Property More in Demand Than Ever]