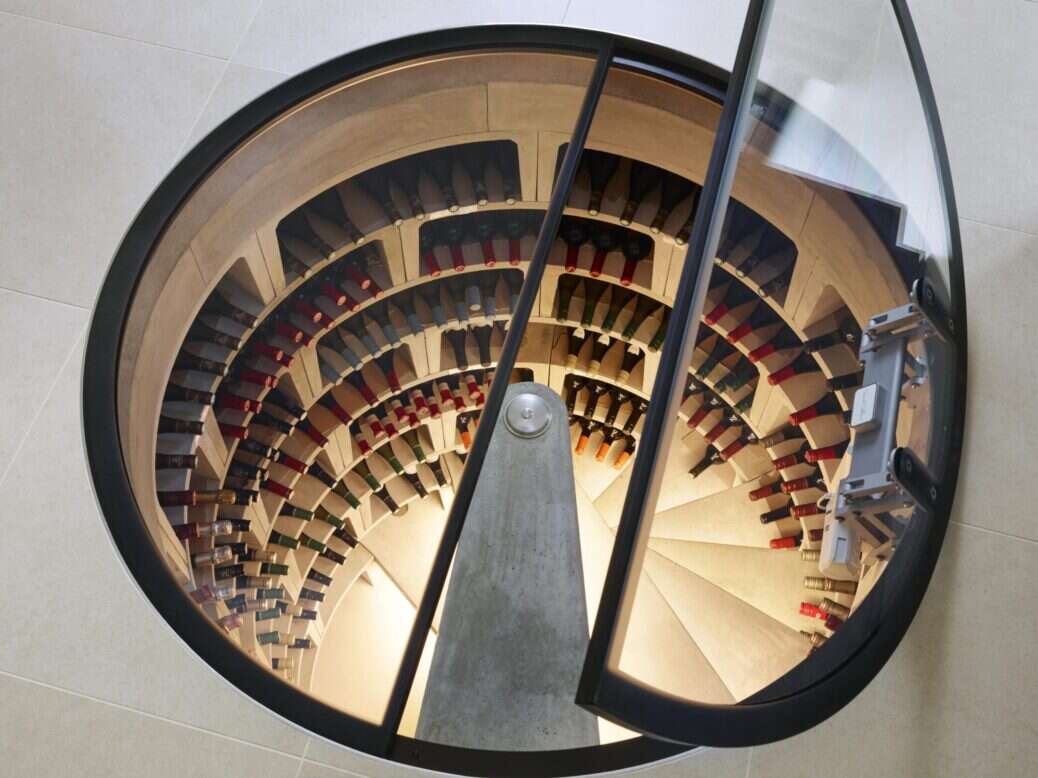 No matter our age, discovering a concealed trapdoor or a secret entrance always evokes a childlike thrill. Even more thrilling if, behind that very door, lies a veritable treasure chest of fine wine. Spiral Cellars is a UK-based company that creates bespoke wine cellar designs — some of which cost around the half-million-dollar mark.
The company's creative director, Mark Dickens, is an avid wine collector himself and has dreamt up some fantastical cellar designs for yachts, ski chalets, lodges, boutique hotels, Michelin-starred restaurants and grand ancestral seats.
But Dickens is not exactly what you'd picture when thinking of a classic wine collector. He was formerly a pink-haired bass player who toured with '80s rock stars, studied art with the famed Damien Hirst, and held a position as a gamekeeper. Perhaps Dickens' varied past helps with the whimsical design process, as there is no one-size-fits-all when it comes to creating a cellar.
[See also: The Best Wine Hotels in The World]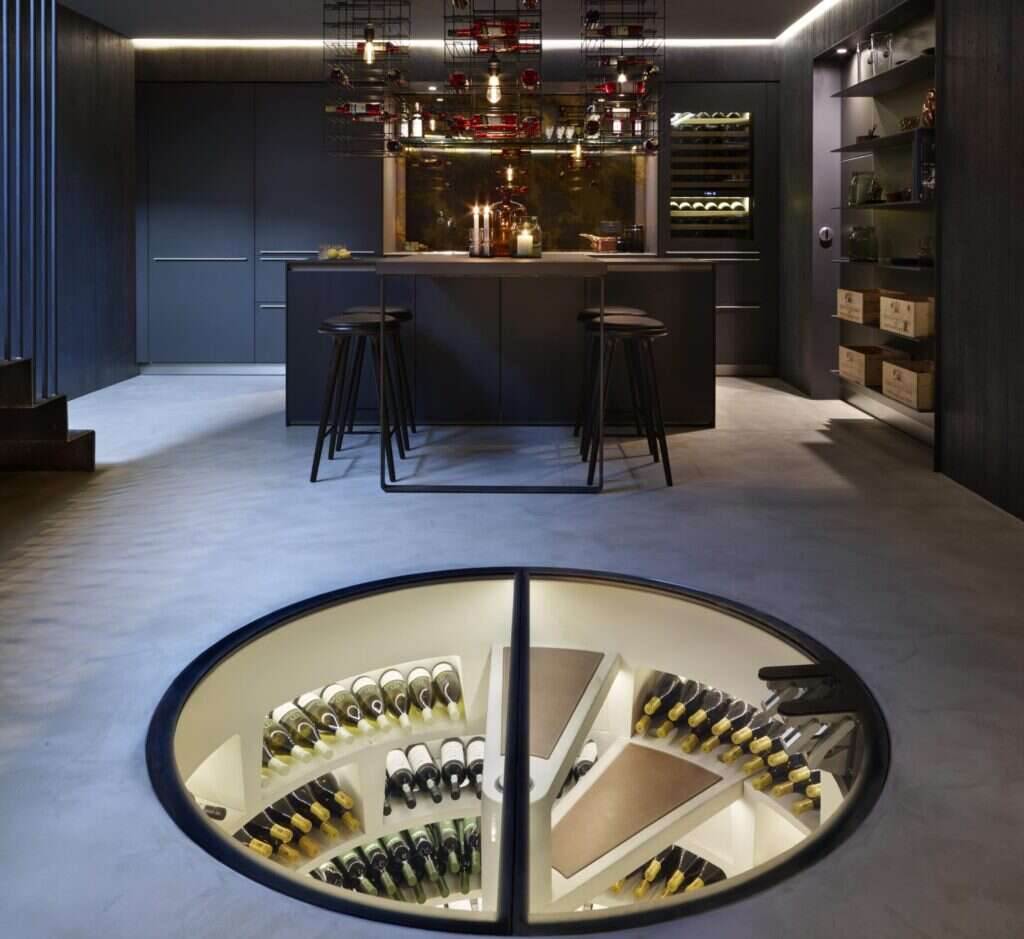 Some of Spiral Cellars' previous projects include a disused elevator shaft, a broom cupboard, a guest shower room and a swimming pool. Along with the cellars, the company also creates bespoke wine rooms and display walls.
Not just visually impressive, the cellars create the optimum environment for wine storage; as Dickens explains, a wine room without the correct temperature and humidity is just a room. He declares: "There are plenty of cellar designers who can push the boundaries of art, but often this is at the expense of the wine."
Client confidentiality is of utmost importance, so Dickens remains tight-lipped on any specific commissions (but previous clients include heads of state and a number of famous faces). As for his dream project? "One that allows me to go above and beyond the realm of cellaring creativity, to marry both the art and the science of wine storage."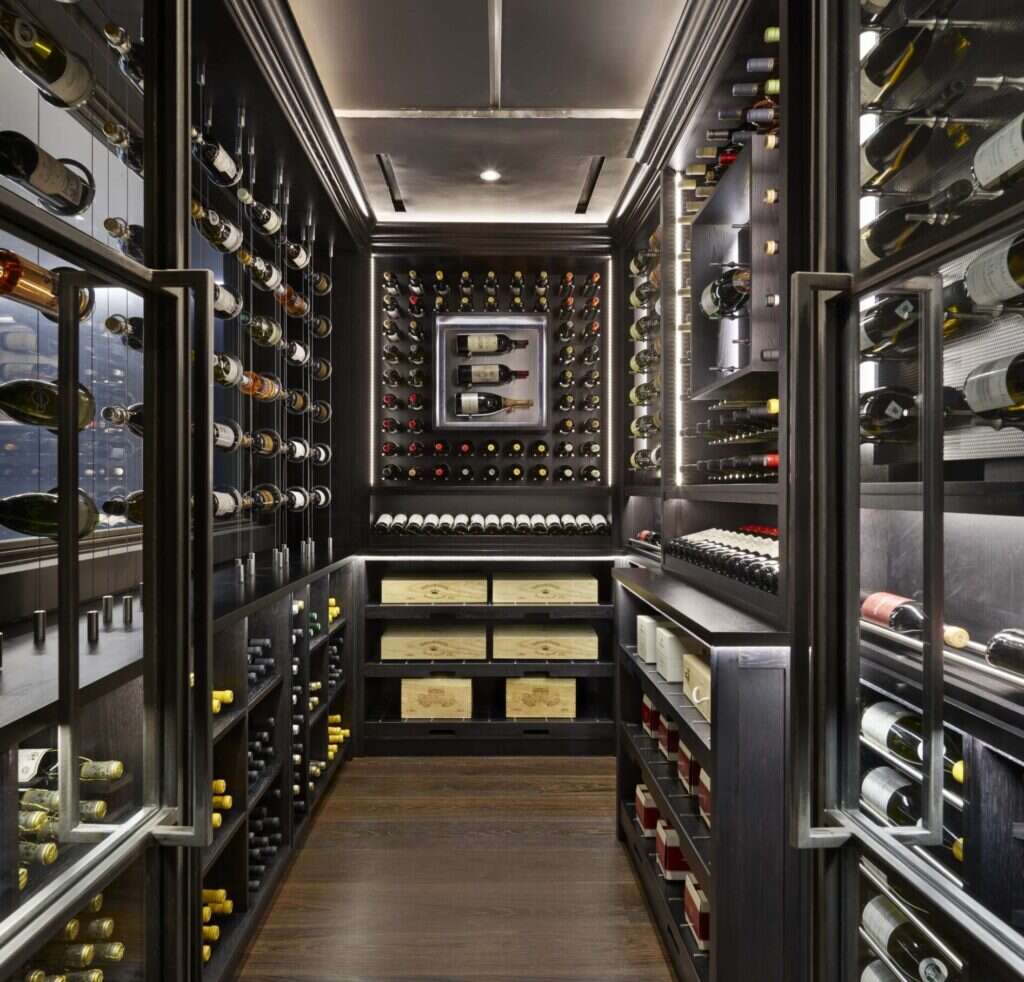 This article appears in the 05 Sep 2022 issue of the New Statesman, Fall 2022