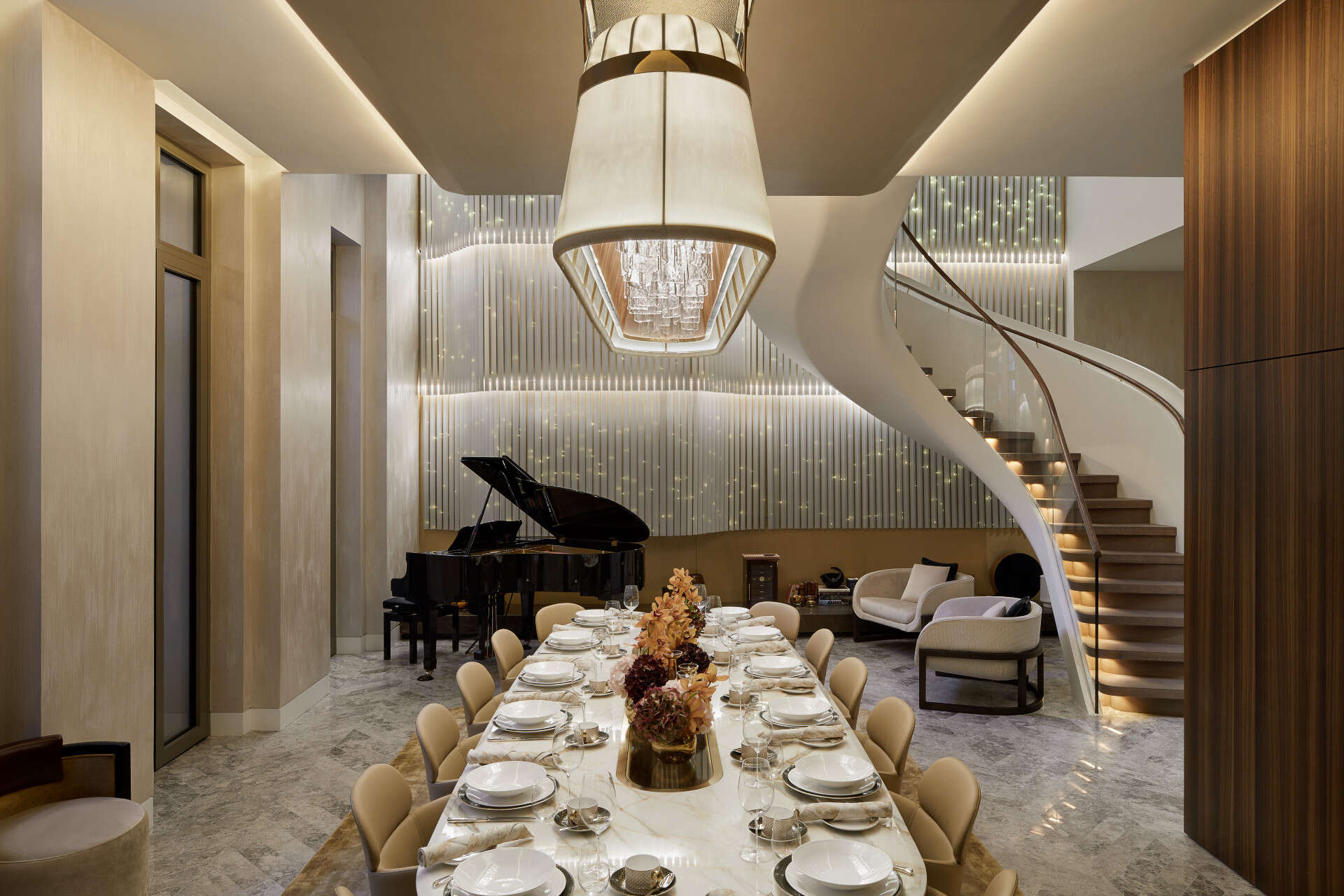 Arguably the birthplace of elegance, France is globally renowned for its exquisite cuisine, fine wine and chic design. Not only do some of the most celebrated luxury fashion brands hail from the country (Chanel, Dior and Louis Vuitton, for instance), but it is also home to some of the top names in the interior design industry. When it comes to high-end, impeccable design, French interior designers have dominated the world stage. With its old-world elegance and tradition, combined with contemporary technologies and craftsmanship, it's clear why exclusive developers and individuals are choosing French designers for their design and architecture projects. As French design continues to be desired for residences, hotels and restaurants across the globe, we look at five of the top French interior designers that should be on your radar.
Pierre Yovanovitch
A self-taught designer and founder of his own international interior architecture firm, Pierre Yovanovitch previously worked on the menswear for couture house Pierre Cardin. His previous projects included a range of residential and commercial designs – he was the mastermind behind the design of Chef Hélène Darroze's Michelin-starred restaurant at The Connaught Hotel in London and has completed multiple private residences in cities including Paris and Brussels.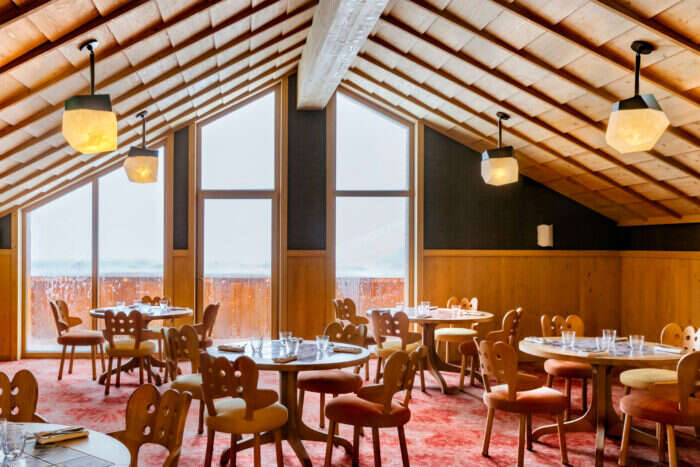 His contemporary designs offer luxury without being ostentatious; one of his latest projects, the interiors for Le CouCou hotel in Meribel, France, integrates natural materials such as wood and marble. It also features 130 pieces of site-specific furniture and lighting made by skilled European artisans and craftspeople, and was one of Yovanovitch's most ambitious projects to date; the interiors for Le CouCou took two years to complete. Each aspect of the hotel, from the custom-designed furniture to the detailed interior décor, blends Yovanovitch's unique French style with the historical and traditional aesthetic of the Meribel region.
Jean-Louis Denoit
Known for his well-balanced yet eclectic interiors, Jean-Louis Denoit is an international interior designer and architect who was born and raised in Paris. His projects can be found across the world and include private Beverly Hills homes, historic townhouses in London and family residences in Hong Kong Bay and Bangkok. Over the years, Denoit has also created his own range of furniture and lighting; all of his work features his adventurous style, which focuses on using interesting materials and textures, and balancing them with sophisticated furniture and subtle colors.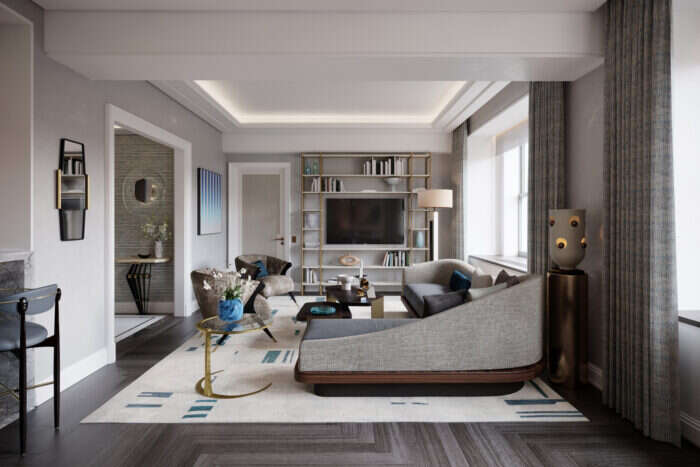 Denoit was most recently responsible for the design of the residential and communal interiors of the Towers of the Waldorf Astoria, New York. For the residential towers, Denoit designed custom pieces that have been created in a modern style with a French Art Deco twist in a nod to the Waldorf Astoria's grand history. Denoit's pieces for the project include Waldorf Astoria-inspired tile mosaics, custom-paneled interior doors and cabinets manufactured by Molteni&C in Italy.
India Mahdavi
Known in the design world as the "Queen of Color," India Mahdavi is an Iranian-French designer and architect known best for her vibrant interior projects and furniture designs. She opened her own studio in 2000 and hasn't looked back since; over the years, she has worked with multiple hospitality and hotel brands, and her projects can now be found across the globe. Mahdavi's work is usually characterized by a minimalist aesthetic with bold, bright colors.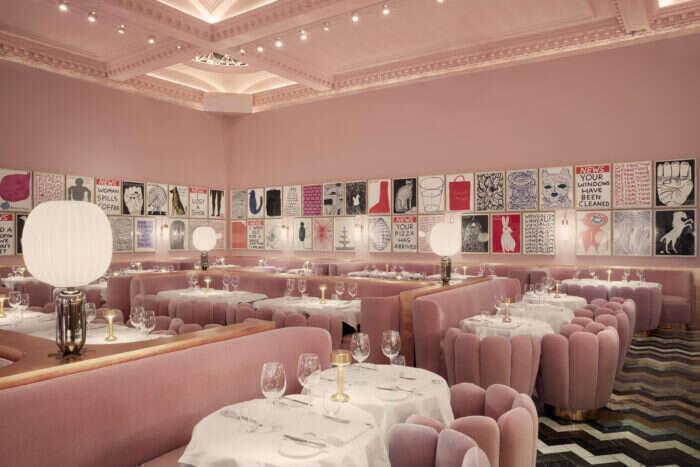 This year, she opened her third space in Paris, which serves as part showroom, part studio and part "petit objets" boutique. Mahdavi's contemporary spaces are infused with her design outlook, which she says involves "listen[ing] to" the space and working with the "energy that the space inspires." Her recent projects include the Ladurée in Beverly Hills, the Ladurée Aoyama in Tokyo and The Gallery at Sketch in London.
[See also: Private Jet Interior Designers You Need to Know]
Jouin Manku
Well known for its intricate design process, Jouin Manku is a Paris-based design studio led by French designer Patrick Jouin and Canadian architect Sanjit Manku. Each of the studio's projects incorporates architecture, product and interior design, as well as using both traditional craft techniques and new technologies. It is also important for Jouin Manku that at the beginning of each project, the team explores the "emotional choreography" of a project – how they want clients and guests to feel as they move through a space.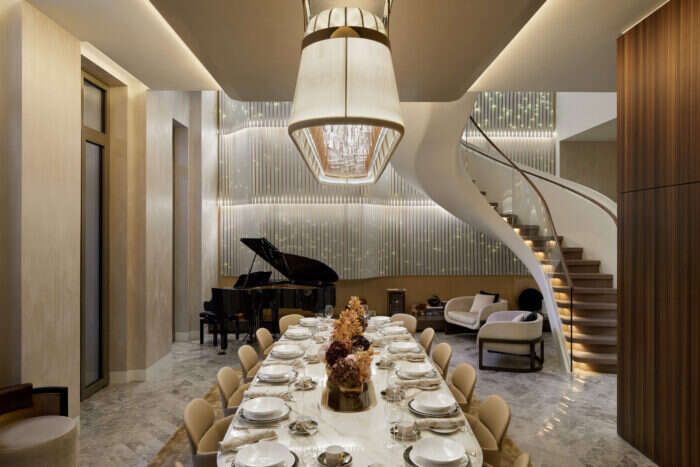 Jouin Manku projects cover a range of industries, from commercial interiors to cruise ships. The team's latest project was the interiors for the Mayfair Park Residences, the Dorchester Collection's first collection of branded residences, which have been developed by Clivedale London. The project's interior design is almost sculptural in its approach; Jouin Manku has complemented the site's historical references with custom interior architecture, including elegant stone fireplaces and bathrooms.
Pierre-Yves Rochon
With his practice founded over 40 years ago, in 1979, Pierre-Yves Rochon is often considered the godfather of French interior design. Over the years, his multi-award-winning studio has created interiors for a range of luxury hospitality and residential projects, including iconic landmark properties and brand-new innovative developments. The studio prides itself on creating interiors that are comfortable as well as refined and that have an element of timelessness about them.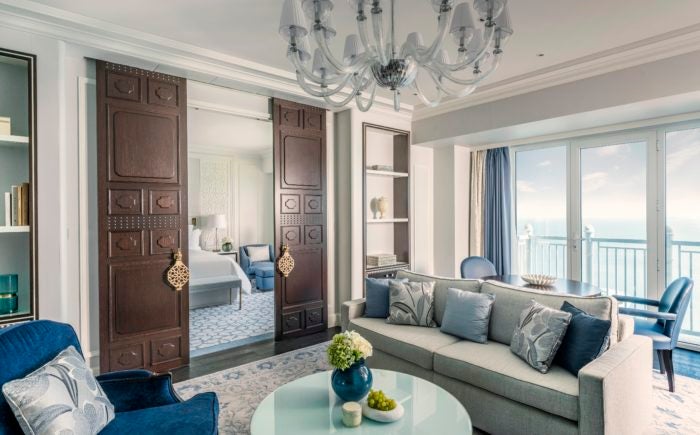 Throughout his career, Rochon has worked with hospitality brands across the world, including Ritz-Carlton, St. Regis and InterContinental. Most recently, he has been tasked with designing the hotel interiors for the new Waldorf Astoria in New York. Last year Elite Traveler sat down with Rochon to discuss one of his latest projects: the Four Seasons Hotel, Doha. As well as discovering more about this project, we found out more about the renowned interior designer's thoughts on trends and how Rochon would define the word "luxury."