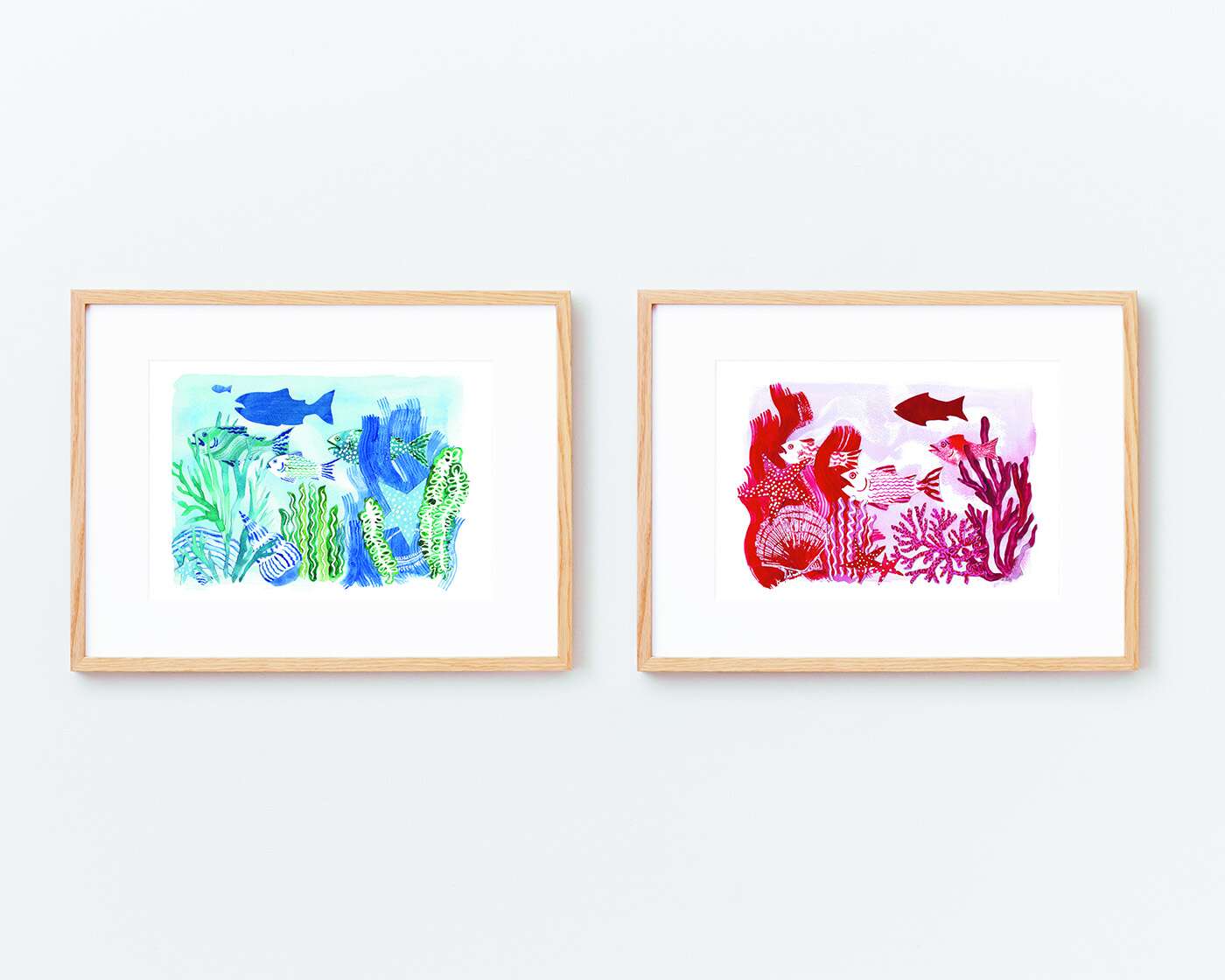 Launched in December 2020, Bambini Collections is a new art platform that aims to make art an important aspect of the design of children's spaces. The unique online platform gives parents and adults the opportunity to gift a child a piece of collectible art, helping art form an important part of growing up.
Bambini Collections was founded by two friends, Matteo Grand and Camille Nock, who firmly believe that children who grow up around art have a stronger appreciation for creativity, staying connected to art and through it, the world around them. Bambini Collections hopes that its art can "make a child feel loved, happy and keep their eyes wide to the wonders of the world."
Both Grand and Nock are from Sydney, Australia, and have experienced first-hand how art can be a powerful force. Trying to navigate the creative industries for their respective careers, they found that art has a positive effect on individuals, being a medium that inspires conversation, connection and the capacity to empathize or think differently.
[See also: A Guide to Ethical and Sustainable Furniture]
Welcoming adults of all ages to view the gallery, Bambini Collections offers adults the chance to purchase pieces and gift artwork to a child in their lives. Not only does this create a lasting, meaningful connection between the adult and child, but this gift can be the starting point for the child's own art collection.
Despite being a young company, the new online gallery has hit the ground running: it is already collaborating with an exciting, international group of artists including Jessica Yolanda Kaye, Indra Dodie and Wei Tan. One of the latest artists to sign with Bambini Collections is emerging British artist, Sasha Compton.
For the online platform, Compton has created a mini-series of original and digital artworks that have been inspired by learning to snorkel on the Scottish Isle of Mull when she was a child. In the mini-series are two artworks, 'Magical Existence' and 'New Discoveries', which are mixed media pieces that comprise watercolors, lino printing and acrylics.
Bambini Collections is also a proud supporter of the UK-based charity Place2Be, which aids children's mental health in schools. A portion of the online gallery's profits goes directly to Place2Be's Art Room Program, which uses artmaking to support students with emotional difficulties and helps schools understand and identify mental health issues in children.