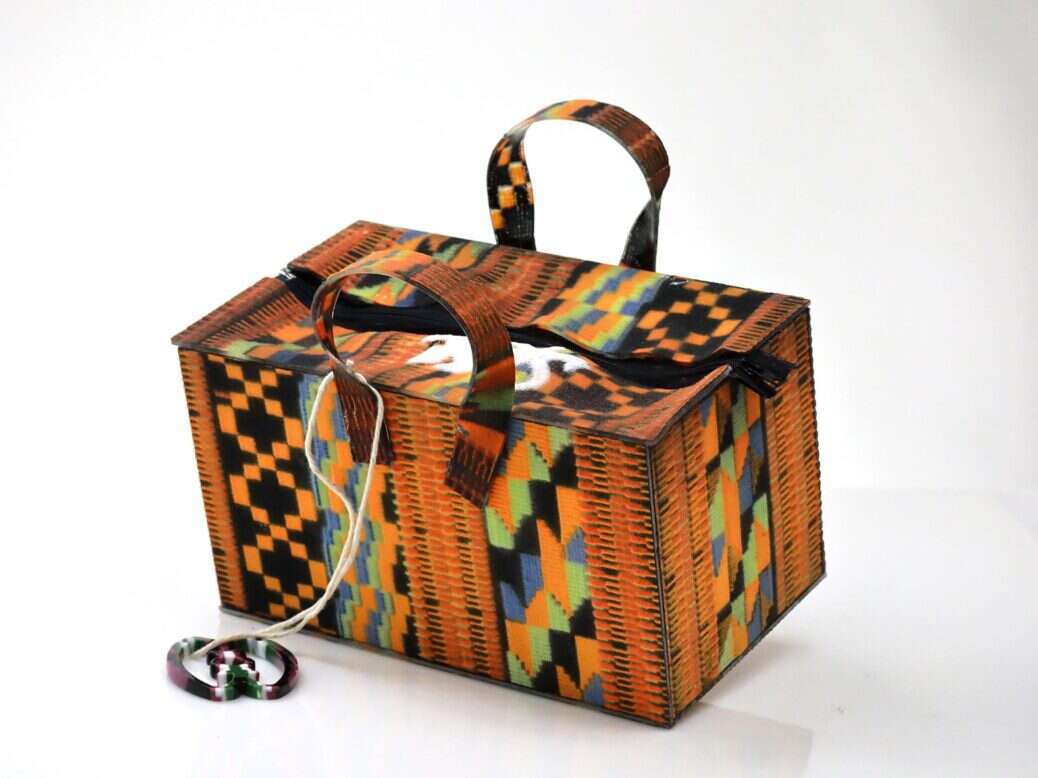 Art lovers take note. If you're going to be in London this March, it's well worth stopping by Somerset House for Collect 2023 – the Crafts Council's international fair for contemporary design and craft. Returning for its 19th edition, this year's fair will showcase the work of over 400 artists from across the globe.
Running from 3-5 March as a hybrid model (all works will be available to view and buy on Artsy.net), the fair is set to feature an array of museum-quality pieces spanning everything from ceramics and textiles to woodwork, glass and art jewelry.
Of course, there's a strict application process in place; artists must submit proposals to a board of advisors who painstakingly select the very best works. Unlike most craft fairs, around 80% of the pieces on display have been made in the last five years by living artists – many of whom will be at the fair to chat with visitors.
This year, some of the most exciting artworks come from those that have put sustainability front and center; there will be plenty of reused, repurposed and recycled materials on display. With so much to see, we asked fair director Isobel Dennis and gallery director Dani Wells to share their highlights.
[See also: The Must-Visit Exhibition Openings of 2023]
Annie Turner, Cavaliero Finn Gallery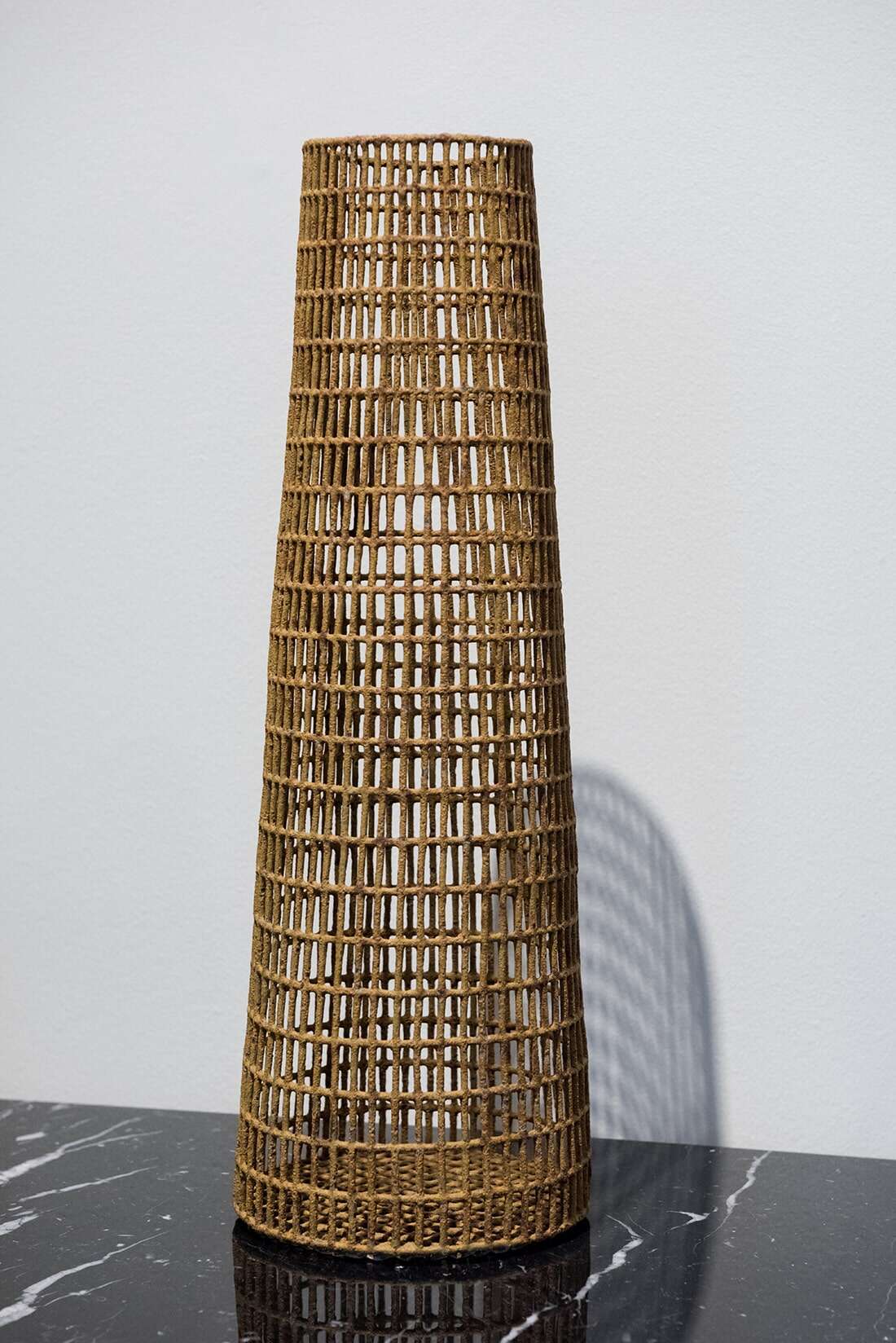 Our list kicks off with British ceramic artist Annie Turner, whose work is tied to the river Debden and the surrounding area where she grew up in Suffolk. "This is a beautiful hand-built form inspired by the fishing nets of her locality," explains Wells.
One of the more established artists to showcase their work at Collect 2023, Turner has exhibited at galleries across the world and currently has pieces on display in permanent collections at London's V&A and the Fitzwilliam Museum in Cambridge.
Lee Soo-ra, Lloyd Choi Gallery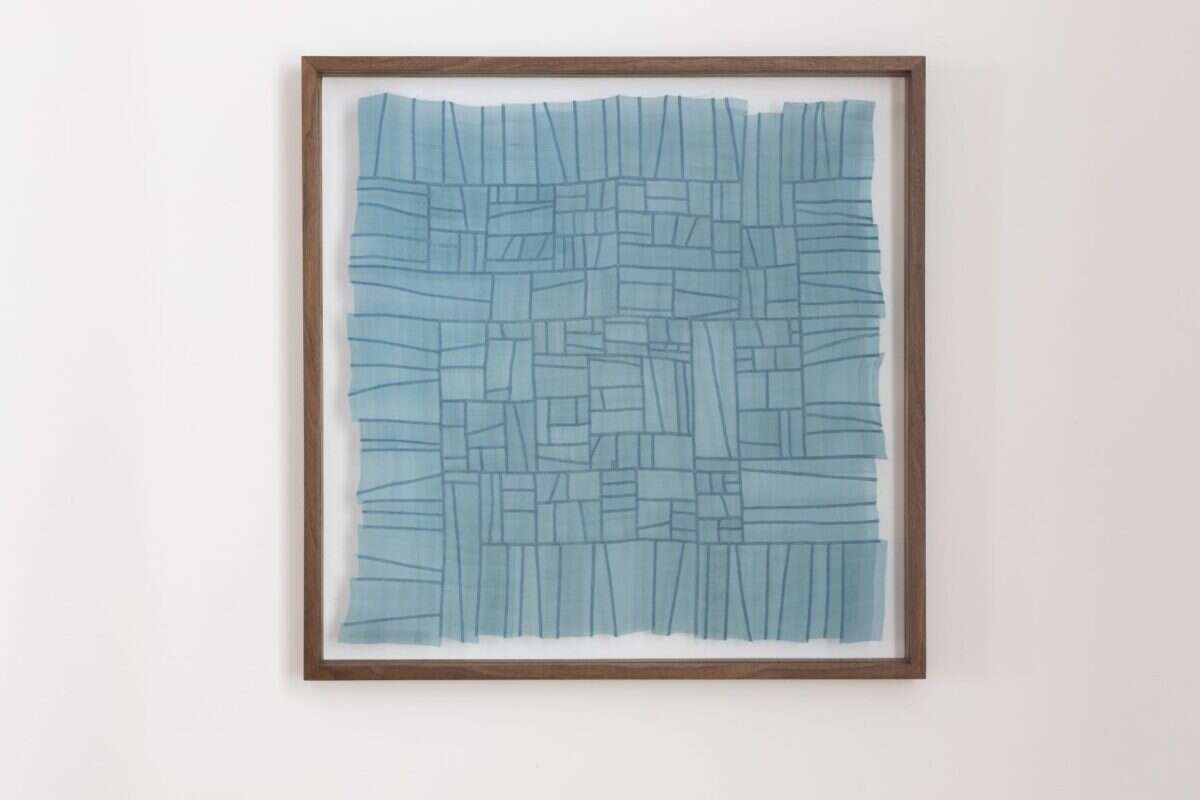 Next up is a piece by Lee Soo-ra – a textile artist from South Korea. Soo-ra uses 'jogakbo' (a traditional style of Korean patchwork made using salvaged fabrics) to craft his works.
Described by Wells as "very much a contemporary version of a traditional technique", the artist uses homegrown herbs to dye 'oksa' (a natural silk) before cutting it into little pieces, using rice starch to stiffen the material, and sewing them back together into a unique patchwork.
Anthony Amoako-Attah, Bullseye Projects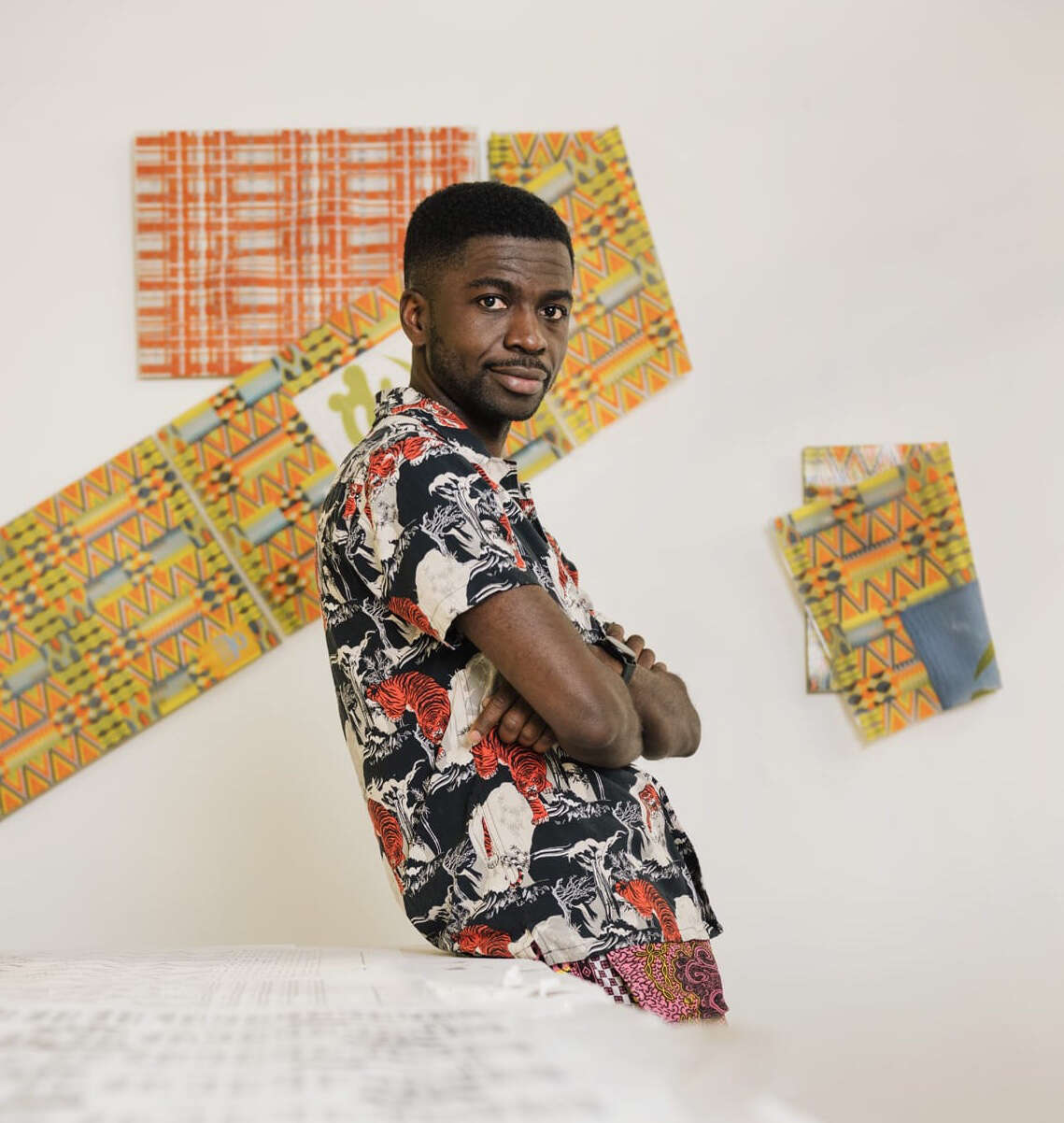 One of the most striking pieces on display at Collect 2023 comes from Anthony Amoako-Attah. The Ghanian born, Sunderland-based artist expertly manipulates glass to look like woven fabric using screen printing and kilnforming with glass powders.
Amoako-Attah explores themes related to the effects of migration, dislocation and personal identity in his works and has dazzled the art world with his colorful glass sculptures (pictured above). "He debuted at the fair last year and caused quite a sensation," says Wells. "This work is amazing because it's been constructed into the form of a bag. It has a very specific reference to traditional Kente symbols and designs from Ghana."
Samuel Nnorom, Galerie REVEL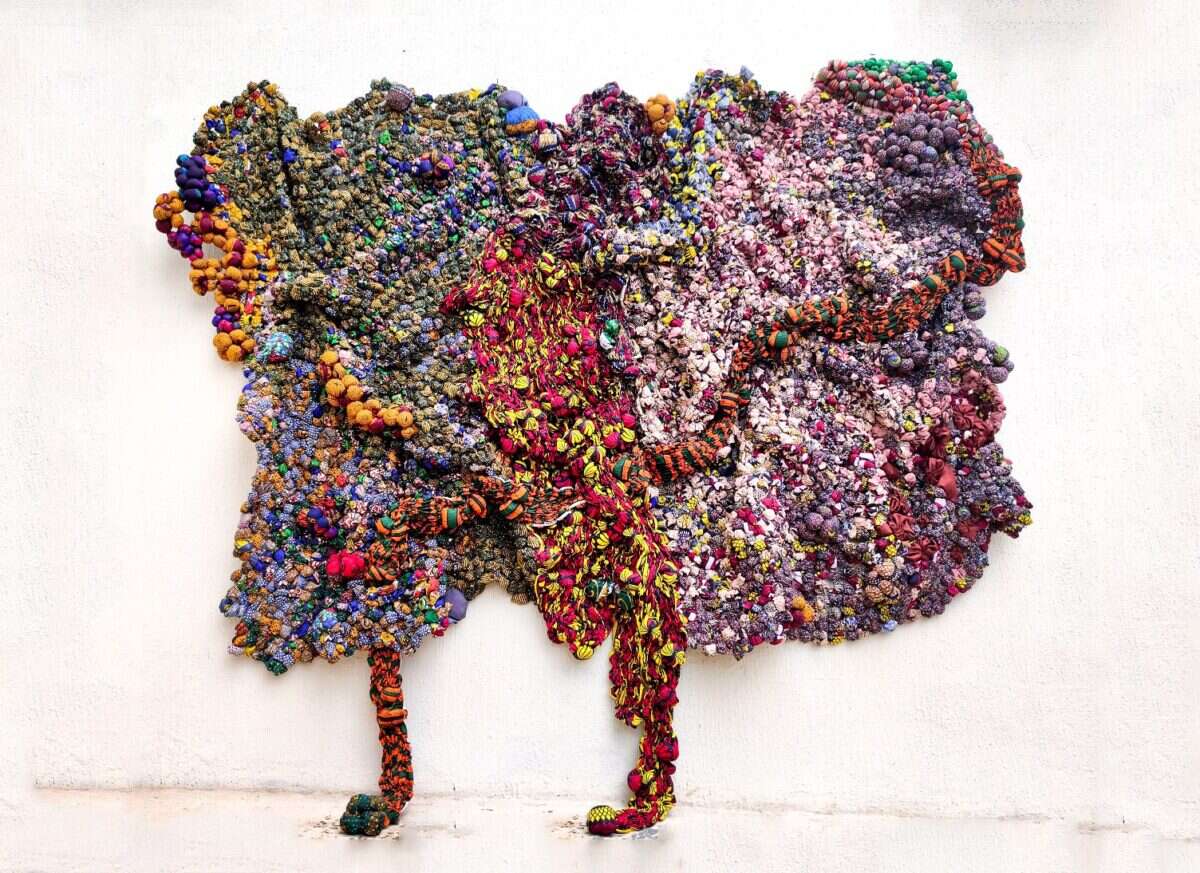 Another artist to look out for at Collect 2023 is Samuel Nnorom. As a child, he loved experimenting with colorful fabrics at his mother's tailoring workshop and developed a passion for textiles.
The Nigerian artist explores socio-political and economic issues in his work and has a keen interest in reusing materials wherever possible. Many of his pieces are made from discarded Ankara fabric collected from tailors' workshops or waste foam from furniture shops.
Tweek-Eek, Adorable Gallery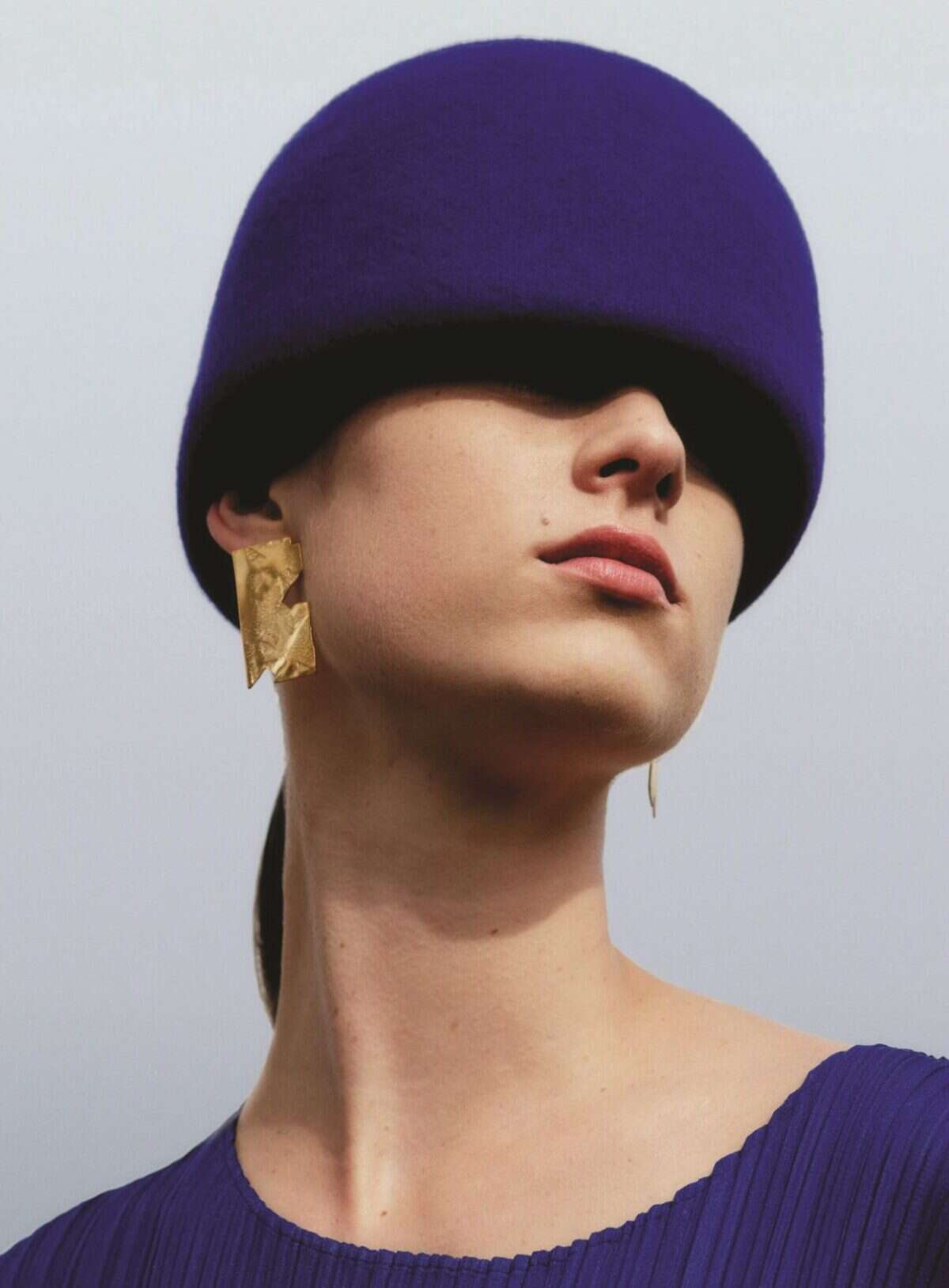 Twin sisters Roos and Geertje Eek will be displaying a striking pair of earrings from their sustainable jewelry line – Tweek Eek. For their innovative No Leftovers collection, the Eek's use huge machines normally intended to make furniture to craft their elegant designs in the Netherlands.
"They work from a great big piece of sheet metal, and they have a number of designs which interlock in order to ensure there is no leftover material," explains Wells.
Alice Kettle, Candida Stevens Gallery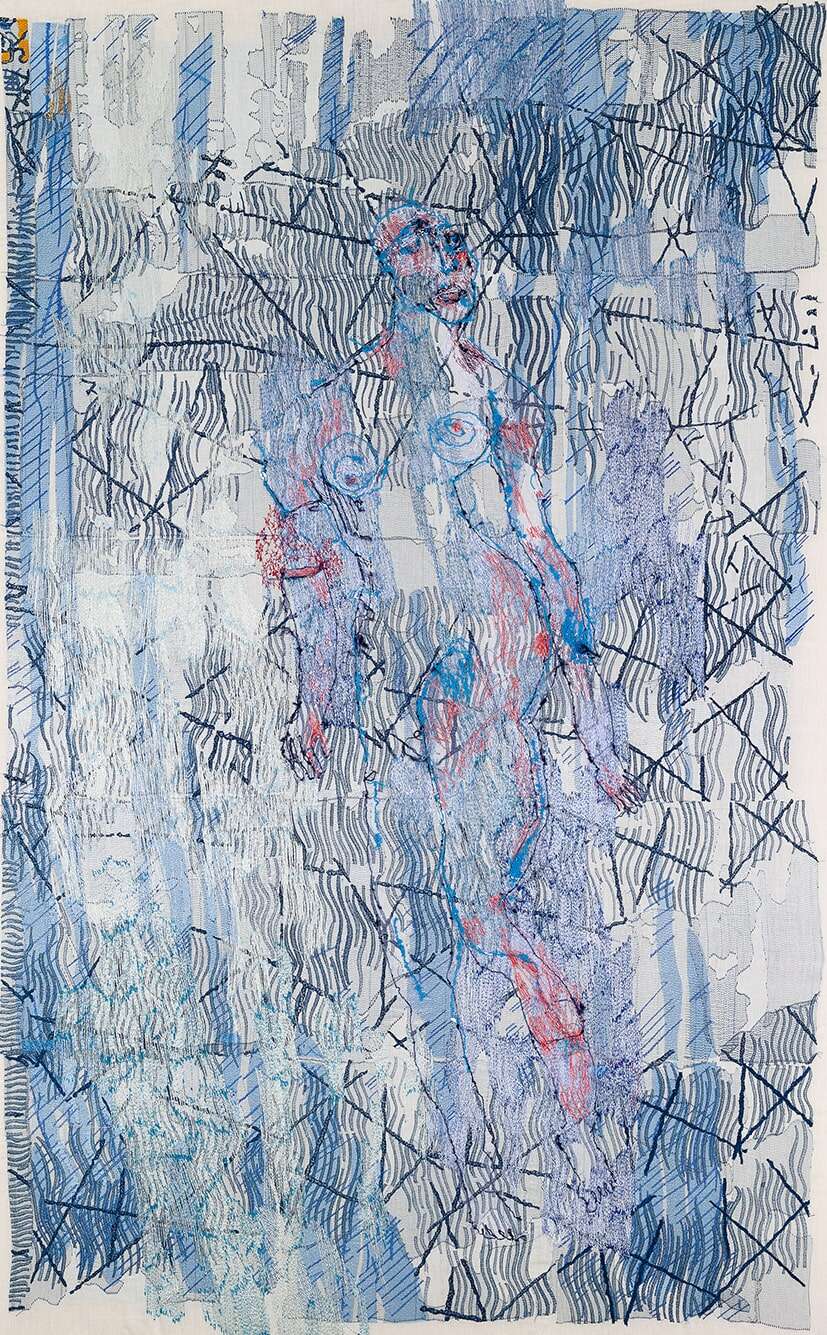 One of the most important British artists to look out for at Collect 2023 is Alice Kettle. The pioneering textile/fiber artist is known for her large-scale works that mix hand stitching with mechanical embroidery.
"You can probably see the image of a woman coming through in this particular piece," says Wells. "She's used old sailing boat sails to create beautiful pieces based on the ocean."
Reynold Rodriguez, Charles Burnand Gallery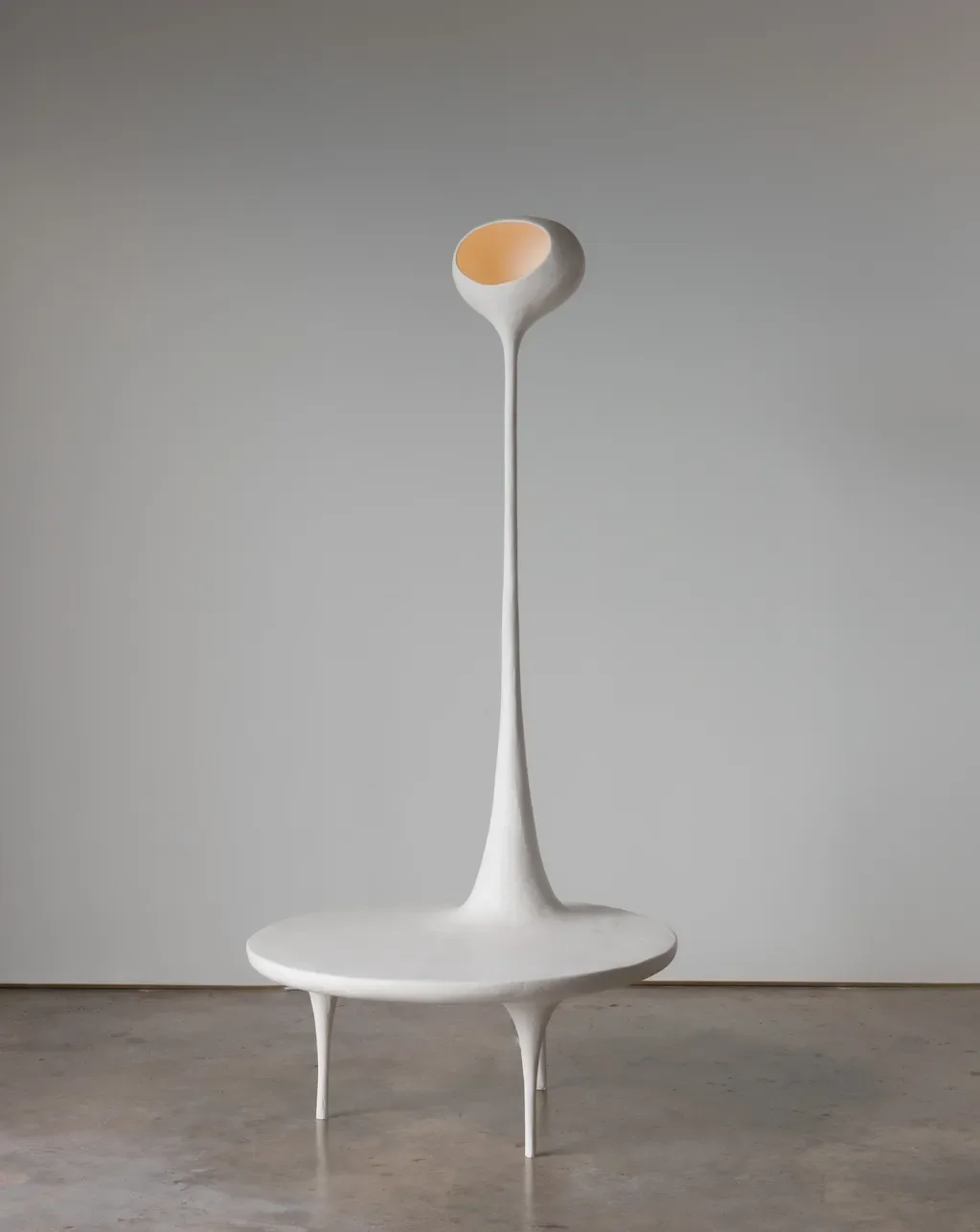 Titled 'The Table That Dreamed… (Of Being Light)' Reynold Rodriguez crafted this playful piece from gypsum plaster. The award-winning Puerto Rican artist is known for his distinctive furniture, interiors and special projects.
Following Hurricane Maria in 2017, the resourceful designer garnered attention when he used salvaged wood from fallen mahogany trees to hand carve a collectible series of chairs.
Kazuhito Takadoi, Jaggedart Gallery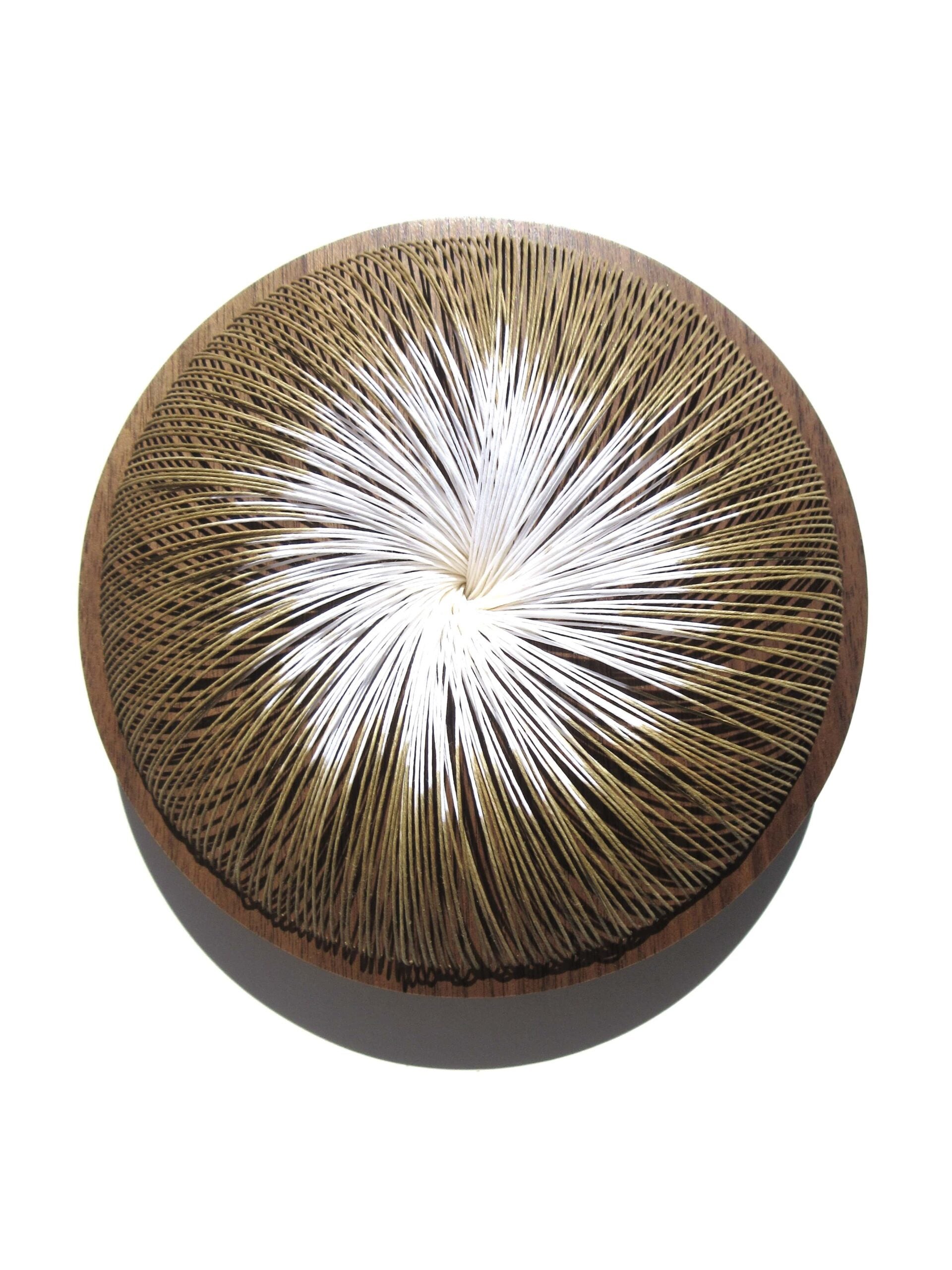 Wells also advises seeking out the work of Kazuhito Takadoi at the fair. The Japanese artist creates delicate sculptural forms crafted from natural materials including grass, twigs and leaves from his garden. Inspired by the woodland surrounding his birthplace in Nagoya and his love of horticulture, Takadoi doesn't add any colors to his pieces; they are simply dried, woven and then stitched together or tied.
Veronika Fabian, Gallery Marzee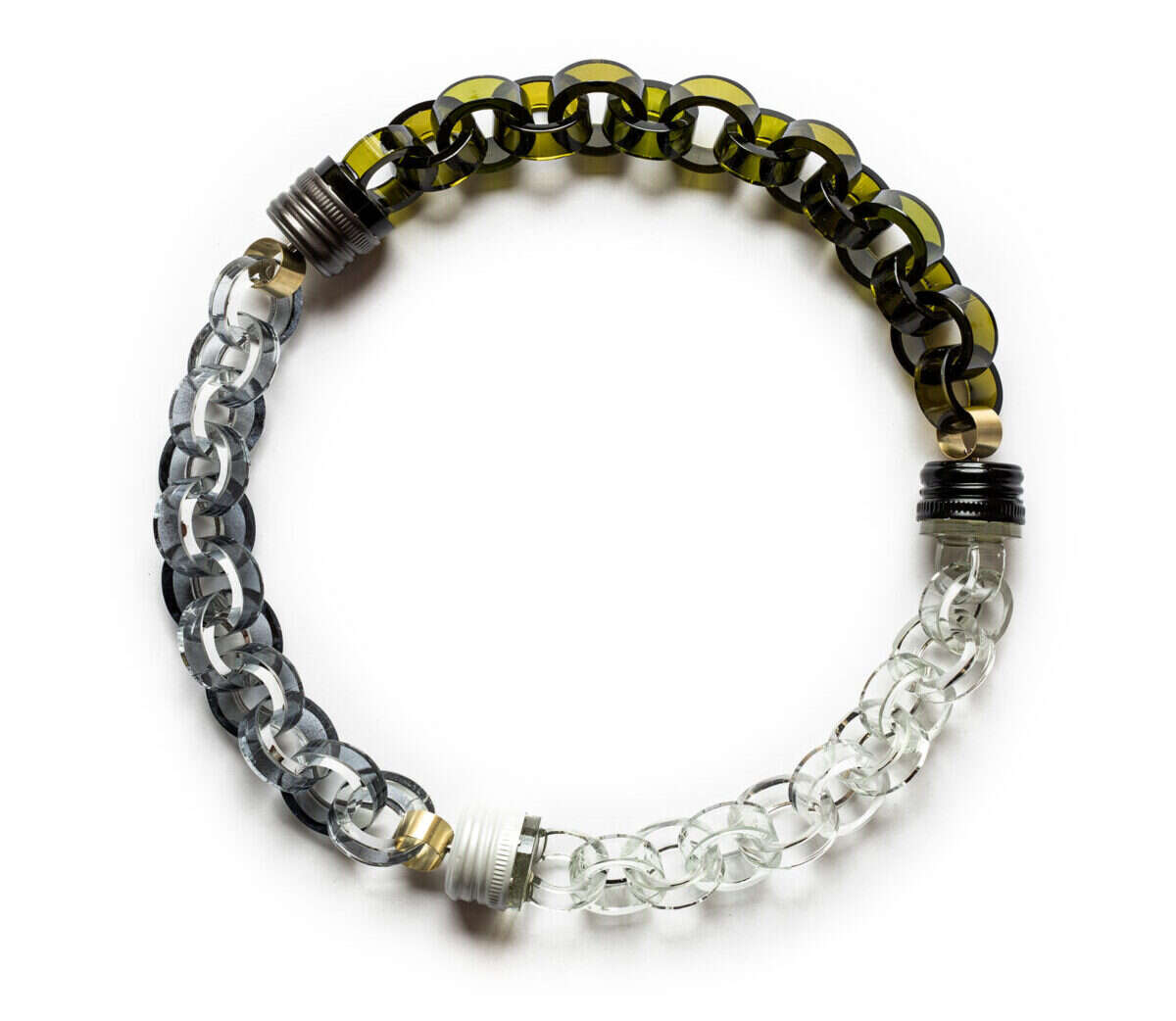 "We're also showcasing the most wonderful jewelry at the fair," Wells tells me. "This piece by Veronika Fabian is made from wine bottles; it makes the most brilliant sound when you pick it up."
The Hungarian artist spent seven years working as a risk analyst in London before leaving behind the world of finance to pursue her passion for metal art and jewelry. Her works might be bold, but they are designed to be worn – if you think you can pull them off.  
Marian Bijlenga, Flow Gallery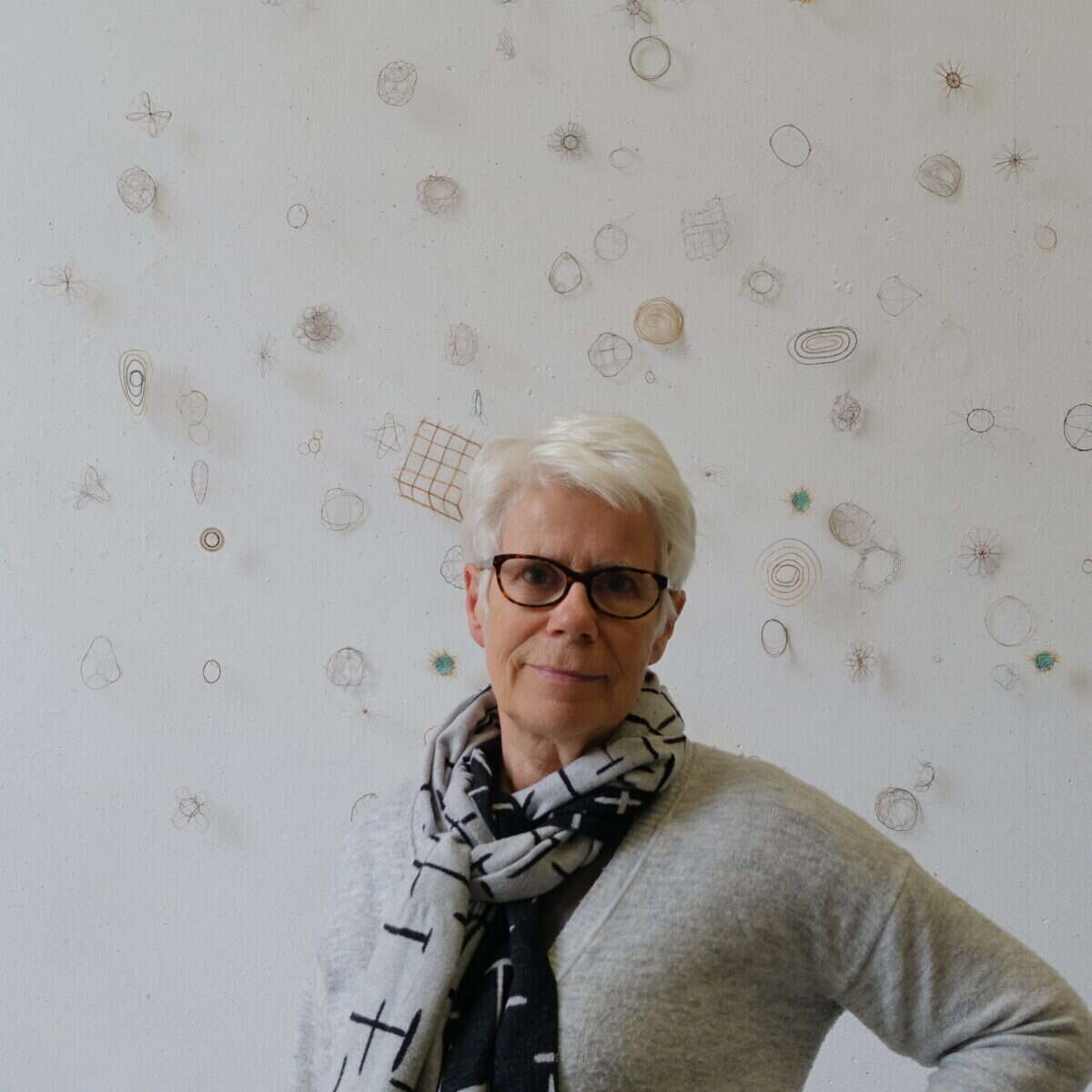 Finally, make sure you stop by to see Marian Bijlenga's intricate textile works. "These are tiny little pieces made with thread, fabric and horse hair," says Wells. "It's actually one of my favorite works at the fair; it's so extraordinary in terms of texture."
The Dutch artist is fascinated by dots, lines, and contours, and uses unusual materials like horse hair and fish scales to create her delicate works.
Collect 2023 is running from 3-5 March at Somerset House, tickets are on sale here.
[See also: Largest Ever Vermeer Exhibition to Open at the Rijksmuseum]