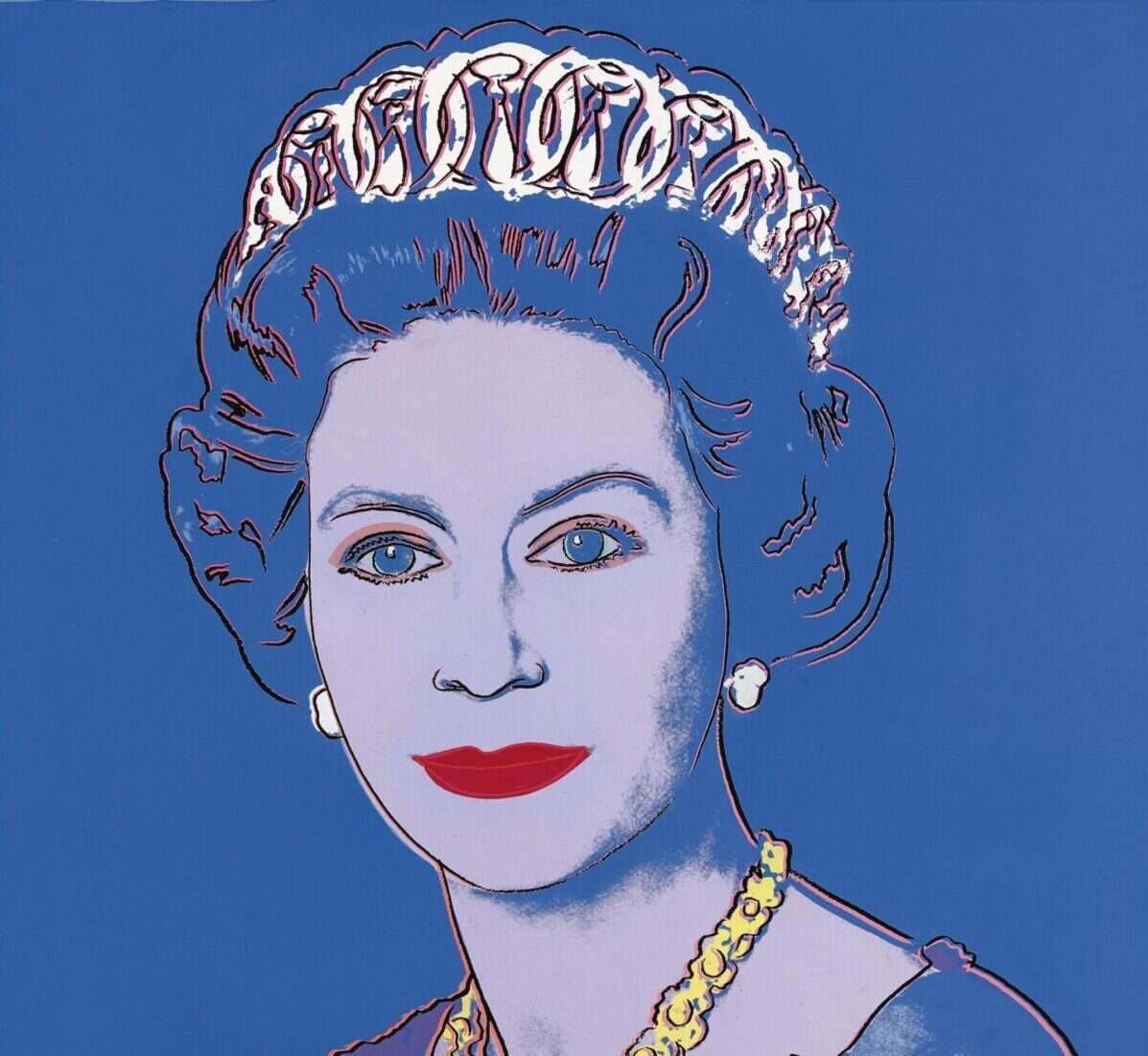 This June, the Queen will become the first British monarch to celebrate her Platinum Jubilee after 70 years on the throne. To mark this once-in-a-lifetime special occasion, Sotheby's is putting on a month-long program of exhibitions and events in London showcasing the country's very best art, literature and design.
Perhaps most exciting of all is the specially curated exhibition of portraits of British queens drawn from private collections which are set to go on show together at Sotheby's auction house from May 28 to June 15.
Among the paintings on display will be the Armada Portrait of Elizabeth I, from the Woburn Abbey collection – one of the most iconic images in British history, commemorating the failed invasion of England by the Spanish Armada in 1588. Other highlights include Andy Warhol's brightly colored screen print of Queen Elizabeth II from the 1980s (pictured above) and a rare portrait of Mary, Queen of Scots.
[See more: Hotel Café Royal Celebrates Queen's Platinum Jubilee]
Alongside the portraits, Sotheby's will showcase a selection of historic books and manuscripts including a death warrant of the 7th Earl of Northumberland, signed by Elizabeth I and sealed with her privy seal which is on loan from Alnwick Castle.
A collection of three royal bindings for Elizabeth I, Queen Anne and Elizabeth II will also be on display from Wormsley Hall. These include Archbishop Parker's binding for Elizabeth I with her crest on the cover, an embroidered Bible in silver and gold threads with Queen Anne's crowned initials and a finely bound Coronation Bible for Elizabeth II, which is one of just 25 special copies used at the Queen's Coronation in June 1953.
Those with a penchant for jewels will have the unique opportunity to visit an exhibition of rare tiaras from aristocratic families across Europe. Among the precious gems on display is a dazzling creation from the 1830s designed as a wreath of diamond-set leaves which takes inspiration from the classical styles of ancient Rome and a breathtaking turquoise cabochon and diamond tiara by Van Cleef & Arpels from the 1960s.
Throughout June, Sotheby's will also host a series of events to celebrate British creative talent including musical performances from the Fantasia Orchestra, a reading by Michael Morpurgo from his new Jubilee themed book and a talk by Dame Joanna Lumley and renowned broadcaster Robert Hardman exploring the life and works of Britain's longest-reigning monarchs.
"Britain has long been known for its creativity and the Queen has been at the helm of this throughout her reign – both as custodian of a world-class collection and the inspiration for artists, designers and more," said Frances Christie, deputy chairman at Sotheby's UK and Ireland.
"Her Majesty will become the first British Monarch to celebrate 70 years of service, the perfect opportunity for Sotheby's, with our unique position at the helm of both art and luxury, to celebrate creativity in all forms – art, music, literature, food, fashion and performing arts."
The exhibitions and events, presented in partnership with luxury car manufacturer Aston Martin, will be followed by Sotheby's 'British Art: The Jubilee Auction' on 29 June which will include the sale of a brand new work of the Queen donated by celebrated artist Chris Levine, the proceeds of which will go towards the Jubilee Pageant.
[See more: Air Partner Launches Jubilee Celebration Package]