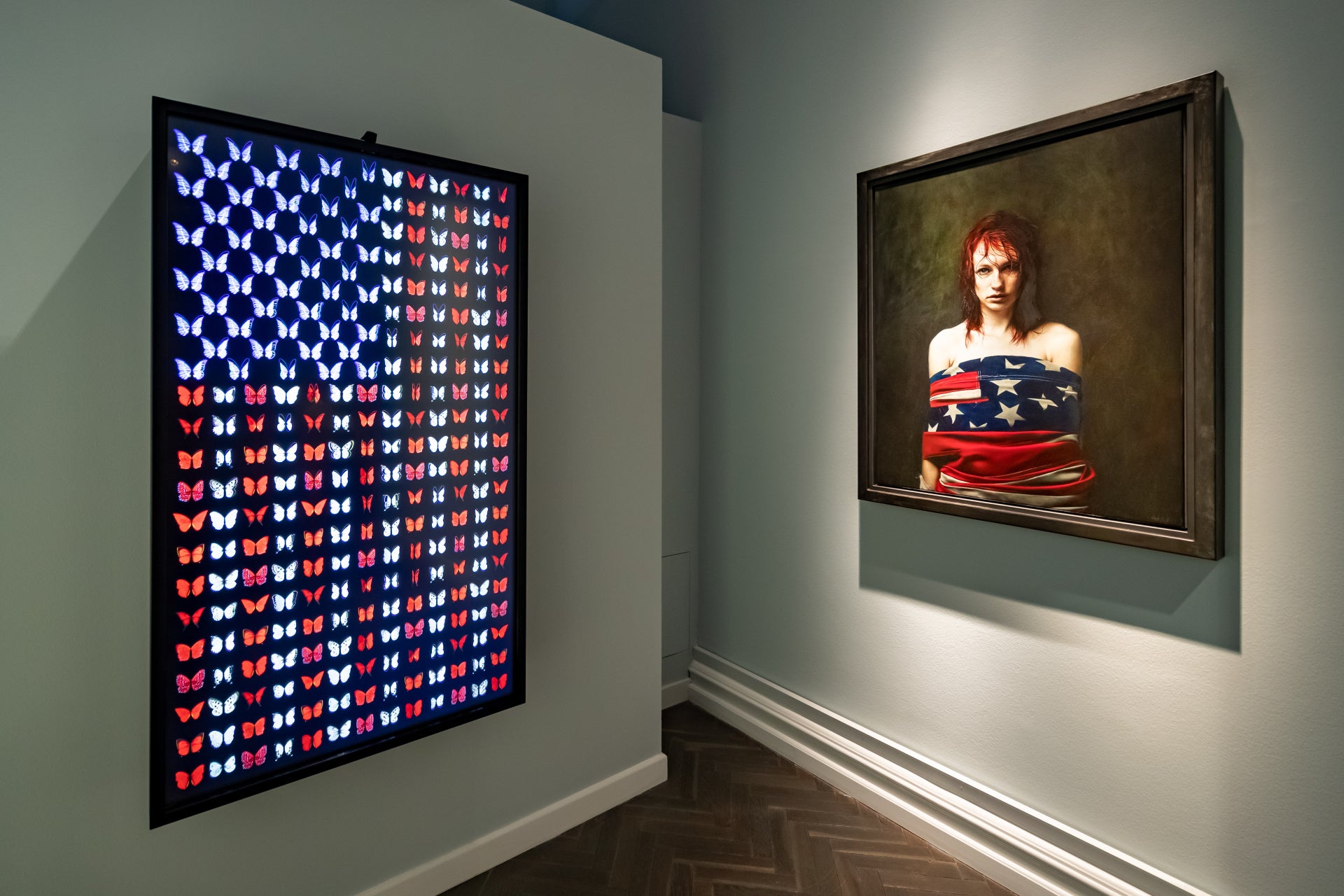 Specializing in modern and contemporary art, London's Halcyon Gallery is known as "one of the best galleries" in the city. It works closely with both emerging and established international artists, with a particular focus on Impressionism and Pop Art. One of its latest exhibitions is the thought-provoking US NOW, a group exhibition that explores the ways artists appropriate national and political figures, iconography and imagery in their work.
Nationalism continues to increase around the world; with the ongoing questions surrounding Brexit and in the wake of this year's historic US election, the question of identity – both personal and societal – is more relevant than ever. US NOW explores this by looking at how artists have reacted to the subject of "identity" as well as focusing on flags as both an artistic and historic motif.
Contemporary portrait artist Mitch Griffiths, for example, uses flag iconography to create political and historical allegories of traditional European paintings. In comparison with the traditional European style, however, Griffiths's use of flags are carefully staged to reflect contemporary issues, with the paintings featuring modern individuals and uncomfortable truths.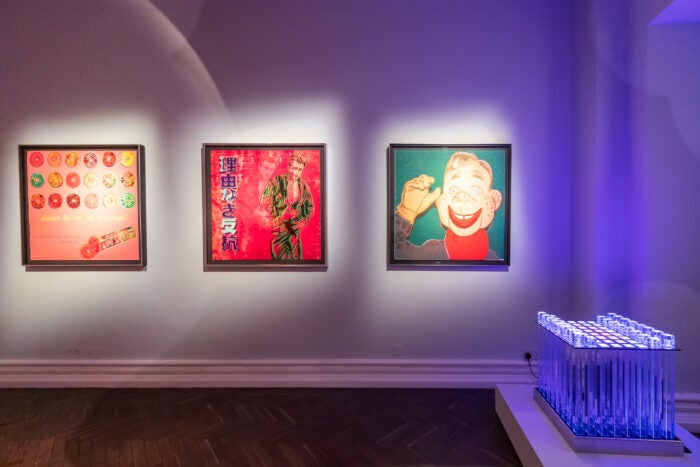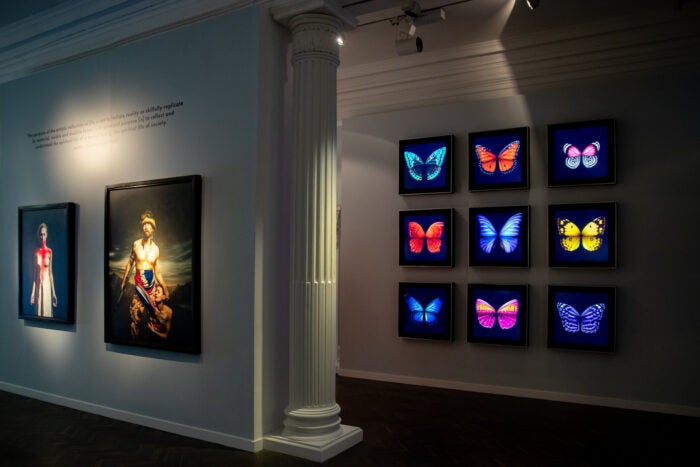 US NOW also launches a body of new artworks by British digital artist Dominic Harris. The two new series, World Stage and Metamorphosis, take Harris's well-known butterfly motif and juxtaposes it against iconic flag designs to explore the many nuances of modern national identity. The new artworks uniquely balance technology with the natural world and feature 141 species of butterfly.
As part of the exhibition, famous works by Andy Warhol will be on display, including his portraits of Queen Elizabeth II and Chairman Mao. Warhol's Pop Art portraits are among the most well known of his artwork; his portrait of the queen is iconic in its own right but is even more symbolic when viewed through the lens of her continued presence in 21st century culture.
Running until the end of January 2021, the exhibition can be visited virtually via Halcyon Gallery's impressive virtual gallery tour. The gallery is also striving to remain open physically, but this is dependent on UK government guidelines and London's current Covid-19 restrictions.