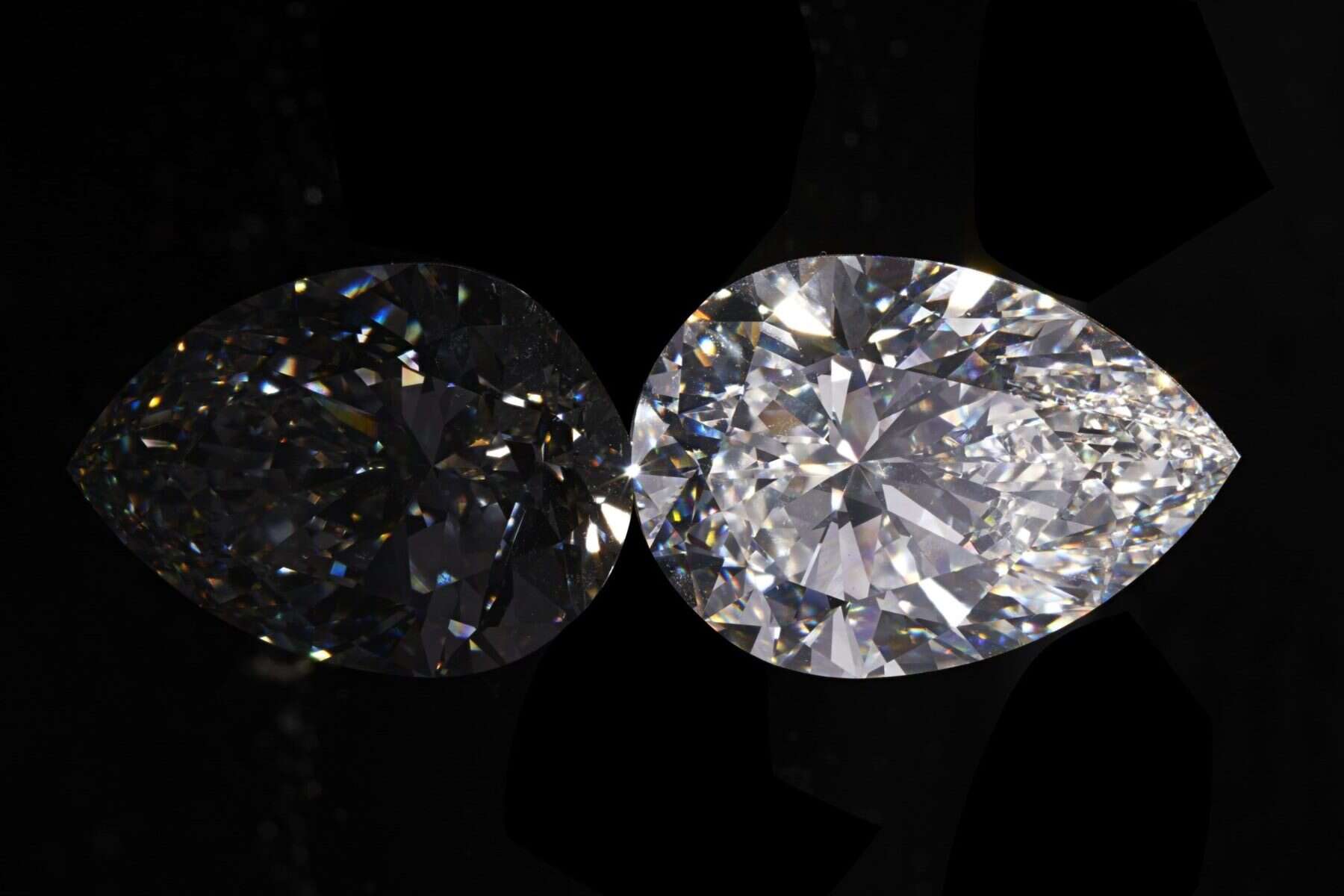 The largest white diamond ever to appear at auction is set to go under the hammer at Christie's in Geneva this May. As you would expect, the announcement has sent ripples through the industry, with the pear-shaped 228.31-carat gemstone, aptly named The Rock, expected to fetch $20-30m.
Mined and polished in South Africa over two decades ago, the exceptionally rare jewel is being unveiled in Dubai from 26-29 March, where it is currently on exhibition by private appointment, before traveling to Taipei and Rockefeller Plaza in New York from 29 April-1 May.
After this whistle-stop tour, The Rock will go on public display at Christie's Magnificent Jewels sale as part of the auction house's Luxury Week at the lavish Four Seasons Hotel des Bergues, situated on the tranquil shores of Lake Geneva, from 6-11 May.
[See more: How Ethically Sourced Diamonds Are Changing the Industry]
"The Rock will join the very best of legendary gemstones which have passed through Christie's global salerooms since 1766," said Rahul Kadakia, international head of jewelry at Christie's. "The market for diamonds is particularly vibrant and we are confident that this sensational gemstone will capture the attention of collectors across the globe this spring season."
The stunning diamond is graded by the Gemmological Institute of America (GIA) as G Color (the highest grade in the 'nearly colorless' range) and VS1 (with no imperfections visible to the naked eye). Crucially, the precious gem will be sold with a letter from the GIA stating that it is the largest existing D-Z color pear-shaped diamond ever graded by the laboratory.
It's an exciting time for the diamond industry, with recent figures suggesting an uptick in jewelry spending following a decade of falling demand. Currently, the largest colorless diamond sold at auction is a 163.41-carat gem that fetched a whopping $33.7m at Christie's Geneva in November 2017.