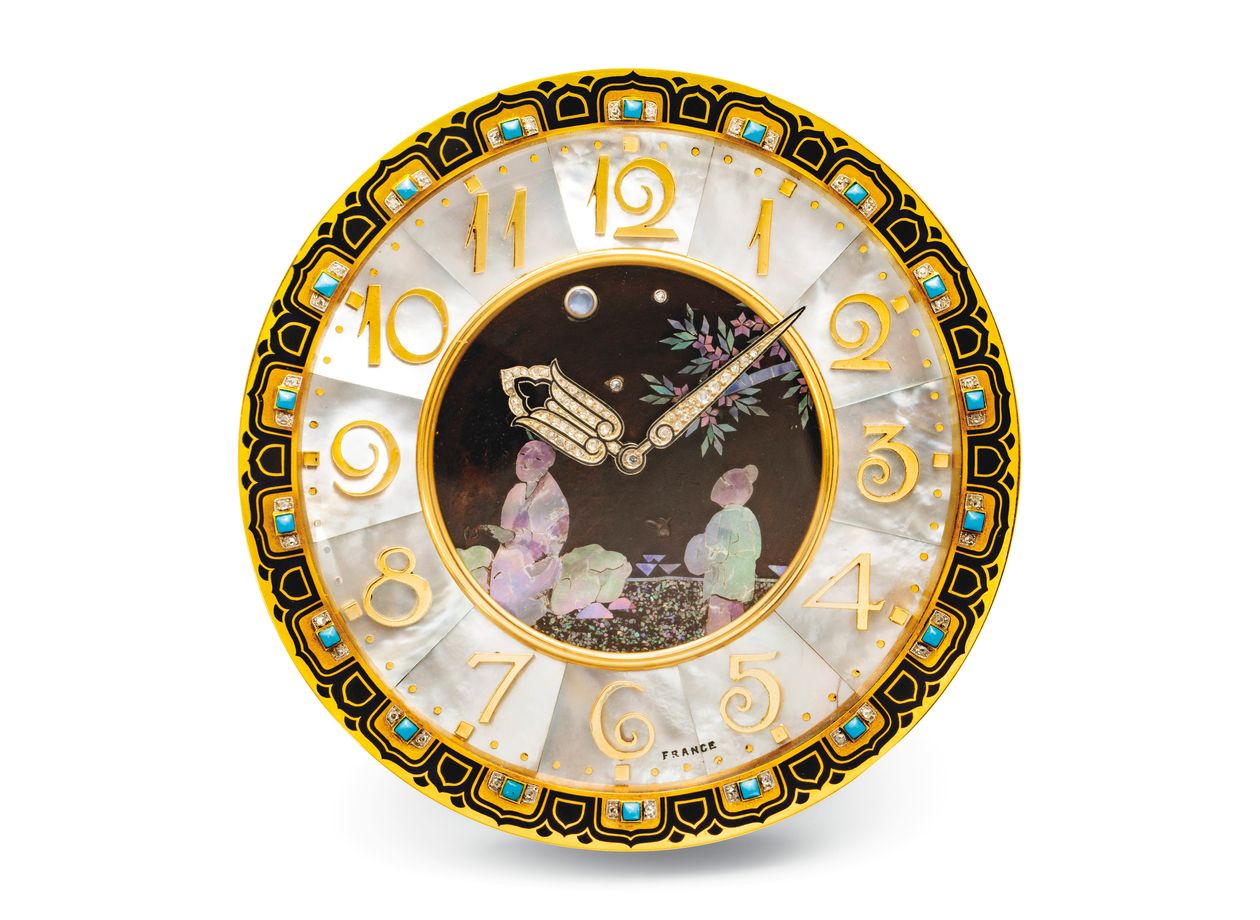 Christie's Geneva has announced the presentation of a unique private collection of 101 Cartier Mystery Clocks. The individual models span more than 80 years of clockmaking by the luxury French brand.
The collection itself was created over a period of 30 years and is expected to sell for between $4m to $5.85m. A total of 101 pieces will be up for auction, which will take place on July 1 at the Four Seasons Hotel des Bergues.
Cartier is considered to be one of the leading manufacturers of jeweled objects. Louis Cartier's close relationship with master clockmaker Maurice Coüet helped to cement that reputation in the 20th century which is still largely intact today.
Coüet was particularly passionate about the incorporation of the most technologically advanced mechanisms into his designs. Due to the intricacy of his techniques, Coüet's works continue to be the subject of great fascination to this day.
He was best known for his Mystery Clocks (pendules mystérieuses). The name comes from the fact that the clock's mechanism is hidden in the frame, a technique that astonished industry experts when it first appeared.
The Maison acquired the first of its collection in 1973 from the art market. As the collection grew, it became known as the Cartier Collection and today is comprised of over 1,600 pieces of jewelry, watches, clocks, and precious objects.
The first planet clocks were made in 1912, constituting round or angular cases with two superimposed dials. The lower dials would usually be crafted from light or dark blue enamel and constantly rotate to represent a day or night sky. Sometimes, a crescent moon in diamonds served as an indicator to the hours at night.
The July 1 date could yet be affected by the ongoing Covid-19 crisis, but Switzerland has announced plans to start reopening the economy from April 27. The transmission within the country is currently low and has a comprehensive testing system in place.