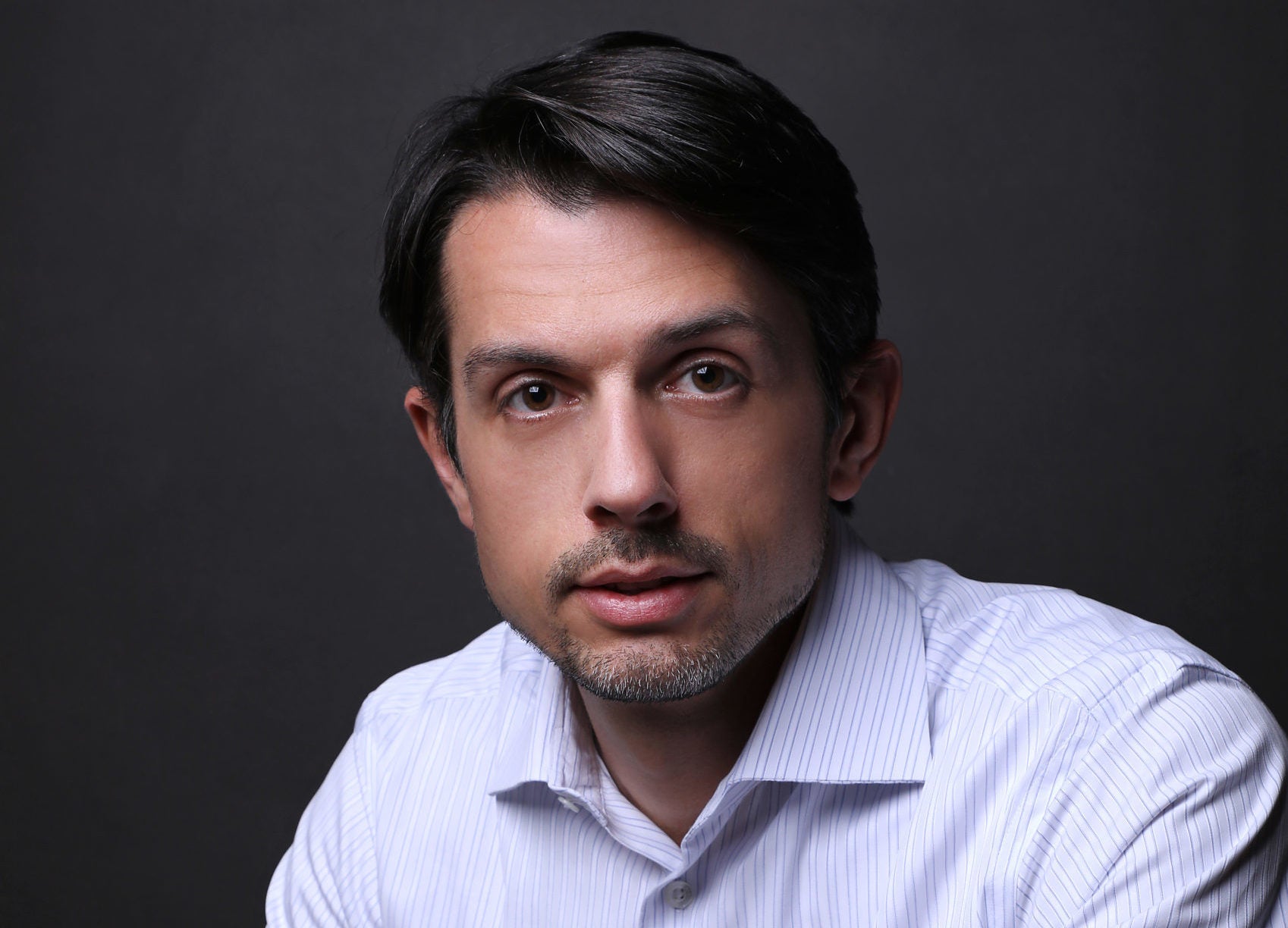 Interior architect David T'Kint has overseen some of the most high-profile hospitality and residential projects internationally, including the ambitious Great Scotland Yard Hotel in London.
T'Kint is a partner in Hirsch Bedner Associates and is now directing the new HBA EMEA office, bringing the firm's London and Dubai studios together. With over 15 years of experience in the hospitality design experience, T'Kint is one of the world-leading figures in his industry.
Elite Traveler speaks to T'Kint about the source of his inspiration, his favorite places to travel and his ambitions for the future.
What has the journey to your current position looked like?
My journey started with an internship in Los Angeles. I embraced every opportunity to gain experience and thrive, even if that meant getting out of my comfort zone. It was tough sometimes but, after nearly 20 years in the hospitality design industry, I would approach it in the same way if I had to do it all over again. Since that time, I have traveled extensively, spending time in the Maldives, Kuala Lumpur, Paris and Shanghai.
I joined HBA 12 years ago. I was part of the HBA Singapore team for seven years, where I grew from Senior Designer to Partner, before taking over HBA Dubai. Most recently, I was tasked to become partner of HBA EMEA which we launched in line with the opening of our first project: Great Scotland Yard Hotel.
You've recently taken on a role overseeing the newly formed HBA EMEA. What was the driver behind this new venture?
As a company, we believe that we will always have to adapt to the market. We had noticed an increase in interaction between the locations; London was doing a substantial amount of design work in the Middle East, and our Dubai office was working on projects In Europe. It was therefore a natural evolution to have both offices under the same leadership.
Great Scotland Yard has had a fantastic reception in London. Would you say the project is your proudest achievement to date?
Some projects of mine, such as The Sifang Hotel in Nanjing and Great Scotland Yard, tend to draw more attention than others because of their stories and context.
The legendary Ettore Sottsass imagined the architecture of The Sifang Hotel, so creating interiors that have their own identity whilst embracing the power of the envelope wasn't easy.
Great Scotland Yard is in central London, one of the world's most prominent capitals. It was also the first purposely-designed property in The Unbound Collection by Hyatt, so it was a lot of pressure but we were thrilled with the results.
And what has been the most challenging moment in your career?
Being asked to step down from a project is probably the toughest part of being a designer. It can happen for a variety of reasons and often isn't related to your design capability. It can hit your ego hard, but it's important to remain humble and learn from it. Luckily it's only happened to me twice in 20 years!
What inspires you to continue driving forward in your professional career?
With every project being unique in design, I thrive on reinventing and creating something new for each one. Travel has become common for a lot of people, which means that guests' expectations evolve. It is a challenge to remain relevant to the industry, which I embrace.
What are your predictions for the industry for the next 12 months and beyond?
With the current worldwide Covid-19 situation, we are looking at tough times ahead for everyone in the industry. I believe that human nature will cause a boom in the industry once this is all over, similar to the baby boom after World War II. Delight after distress!
Where is your favorite place to visit on vacation?
My wife is from the French Riviera, a place I love to go to no matter the season. It's named the Côte d'Azur in French, and I find the intensity of the azure waters and sky rejuvenating.
What (or where) is on your bucket list?
I travel for a living but I still enjoy discovering new places when I can. I'd love to go on a family holiday on the Belmond Andean Explorer in Peru, to the Four Seasons Resort in Mauritius or with the Annandale Farm Collection in New Zealand.
What does the word 'luxury' mean to you?
Luxury is something you cannot afford, and mine is time. Whilst I manage multiple teams, I also design a limited number of projects. When I design, I like to go into every detail from concept to execution.
And finally… Is there any advice you would give to your younger self?
Success will come when you are driven by passion.