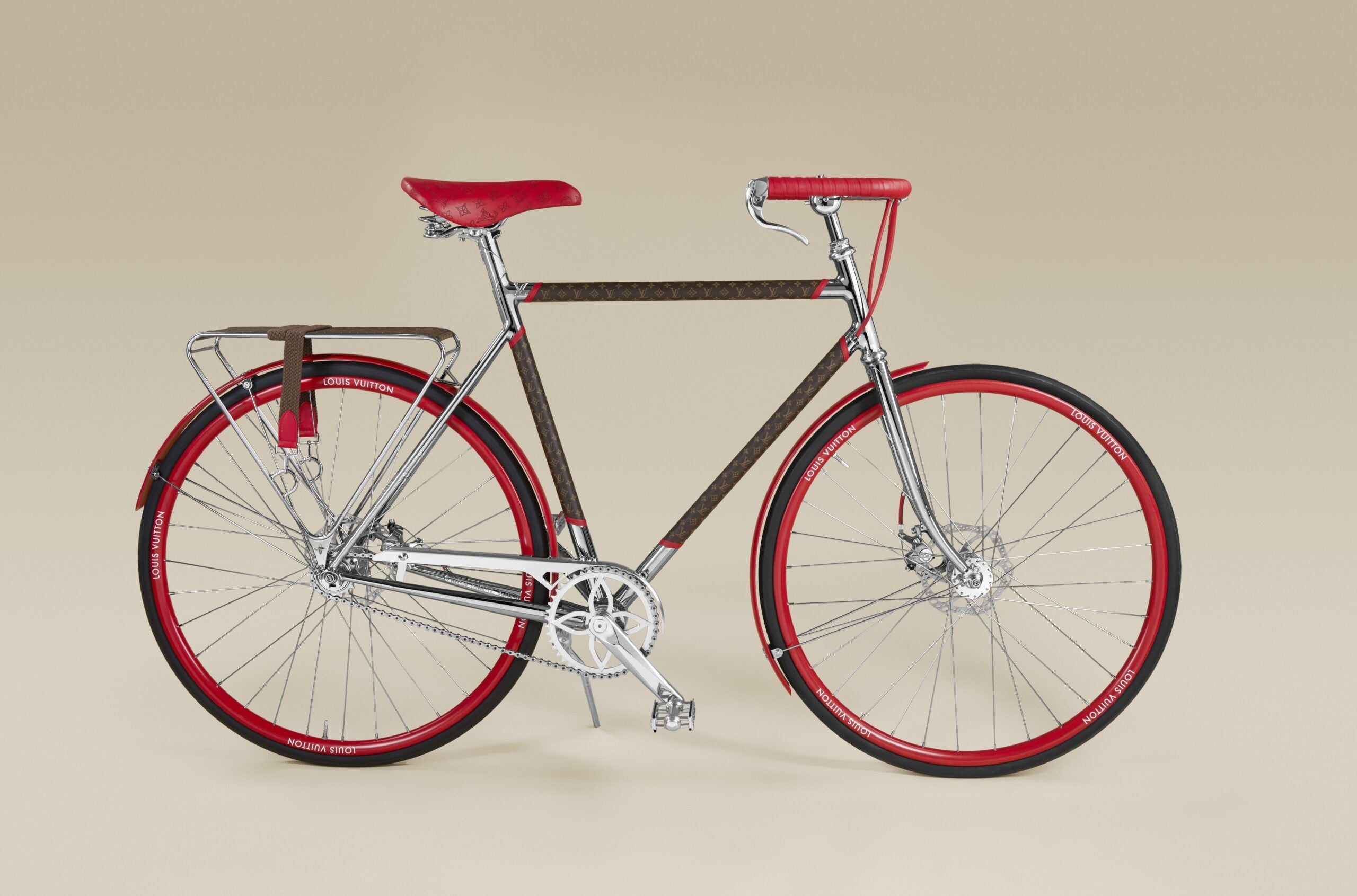 Are you one of the many who turned to long bike rides during lockdown (and have not stopped pedaling since)? Whether you prefer a jaunt through the countryside or a thrilling whizz around the city, the first-ever Louis Vuitton bicycle is up for the challenge.
The result of two esteemed French brands joining forces, the bike is an embodiment of fine French craftsmanship. Each model is handcrafted and assembled at Maison Tamboite's studio in Paris.
Tamboite is a family-run, artisanal bike maker that has been creating custom bicycles since 1912, favoring traditional methods of craftsmanship and bringing a boutique feel to buying a bike.
[See also: Fancy Felt: A Closer Look at Louis Vuitton's New Eco Line]
The maison has no storefront; instead, clients are received in the brand's showroom located next to the workshops in a secluded inner courtyard in Faubourg Saint-Antoine. No less than 15 personal measurements are required in the creation of a custom bike to ensure it is perfectly adapted to the owner's unique riding style.
The Louis Vuitton bike is based on Tamboite's classic model with a slew of considered details: a basket at the front with a pattern that mimics the facade of a Louis Vuitton store (available on the step-through); leather-wrapped saddles and handlebars; the LV logo stamped on the pedals; and a monogram flower chainset and interlocking 'LV' shaped frame.
You can also have your initials engraved on a leather patch above the rear wheel. There are shock absorbers under the seat, a built-in tracker and LED lighting. Four colorways are available in either a step-through or closed frame with a two-speed drivetrain.
[See also: Louis Vuitton Launches Wireless Horizon Light Up Speaker]
Louis Vuitton bicycle from $28,900, louisvuitton.com
This article appears in the 26 Aug 2021 issue of the New Statesman, Fall 2021